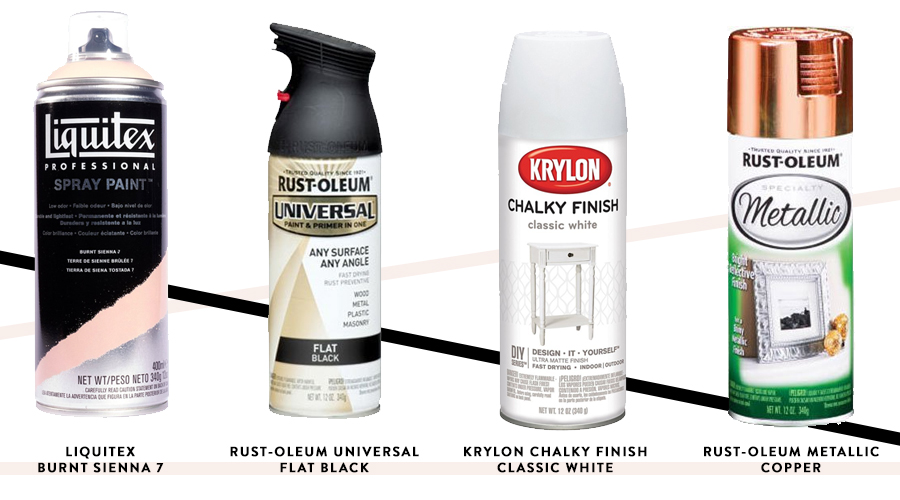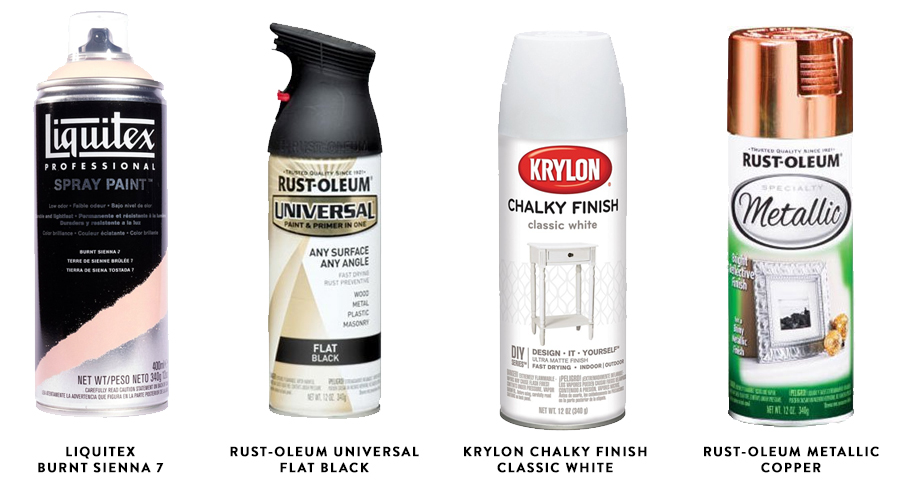 Hello, I love spray paint. I've never been afraid of buying an Ikea veneered dresser, brown outdoor furniture, orange clearance aisle lamps, or a yellow thrift store vase because it doesn't come in the right color. BECAUSE, spray paint gives me the power to make all of the things all of my favorite shades of flat black, chalky white, pale pink or copper. I've come to have a steady supply of these four essential colors oh hand, at all times, no questions asked. I know it can be overwhelming to stare down that hardware store aisle and see an abundant amount of color, finish and brand options, Imma help you wit dat. As a bonus, I'll pass a long a few tips for achieving a perfect finish. I'd like to think that I have developed a pretty solid method.
TIPS FOR USING SPRAY PAINT
Choose a ventilated location. I almost always spray outside, if I have to, I'll do it in the garage. I try and save projects for the non-winter months, but since you can't always know when you need a spray paint fix, you can use a utility room or something similar for a quick project.
Which brings me to my next tip, spray paint doesn't like the cold. Don't spray paint outdoors in cold weather, k?
Use a cardboard box to prevent overspray. Don't want your grass to sport a cool outline of whatever it is that you are painting? Then use that large cardboard amazon box as a spray booth, dummy.
A spray paint job doesn't necessarily mean a quick job, take your time to apply thin even coats of paint.
Hold the spray paint can at least 10″ from the surface of your project, this is the easiest and best way to avoid drips.
Don't hold the nozzle down! Spray in short quick bursts.
Keep the can in motion, don't rest on one spot for too long or bad things will happen.
Clean the nozzle with a pin or towel at the end of each project. I can't tell you how many cans of clogged up spray paint it has taken me to learn this lesson.
HAPPY SPRAYING!