1 | 2
Hello Friends! Oh man, it's cold over here! As a life long Minnesotan, I've never experienced cold like this. Besides taking the trash out, I have not been outside for the three days. Here in Minnesota, the temperatures are insane, if you haven't heard we've been experiencing wind chill temperatures hovering around -45º. The house is uncomfortably dry, the outside air temp is so extreme that our second floor is too hot, and our main floor is too cold. I'm trying to regulate the temperature by using a electric space heater (something I've never had to do before) and have been boiling pots of water on the reg to add moisture back into the air. It's all kind of nuts and surreal.
One of our cars isn't starting and I can feel the beginnings of another cold virus coming on. Being pent up like this makes me so antsy. I want to start projects but don't have any plans, just lots and lots of ideas floating around my head. This of course, makes me feel incredibly overwhelmed and I quickly jump to the conclusion that my life is out of control. I know, it sounds a little crazy, but if I can't have a handle on the regular day-to-day stuff, nothing seems possible. I have always had a knee jerk reaction to the changing of the seasons, but this year it's caught me by surprise. I'm feeling a bit depressed, and isolated, and am waiting desperately for something to lift me up.
Finn's school is cancelled today, and we are hanging out with our little friend, Elsa. Her school is cancelled too, and it's good for us all to have the distraction of a friend to hang with. We're ordering pizza for lunch, and have the first three Star Wars movies queued up. It'll be alright.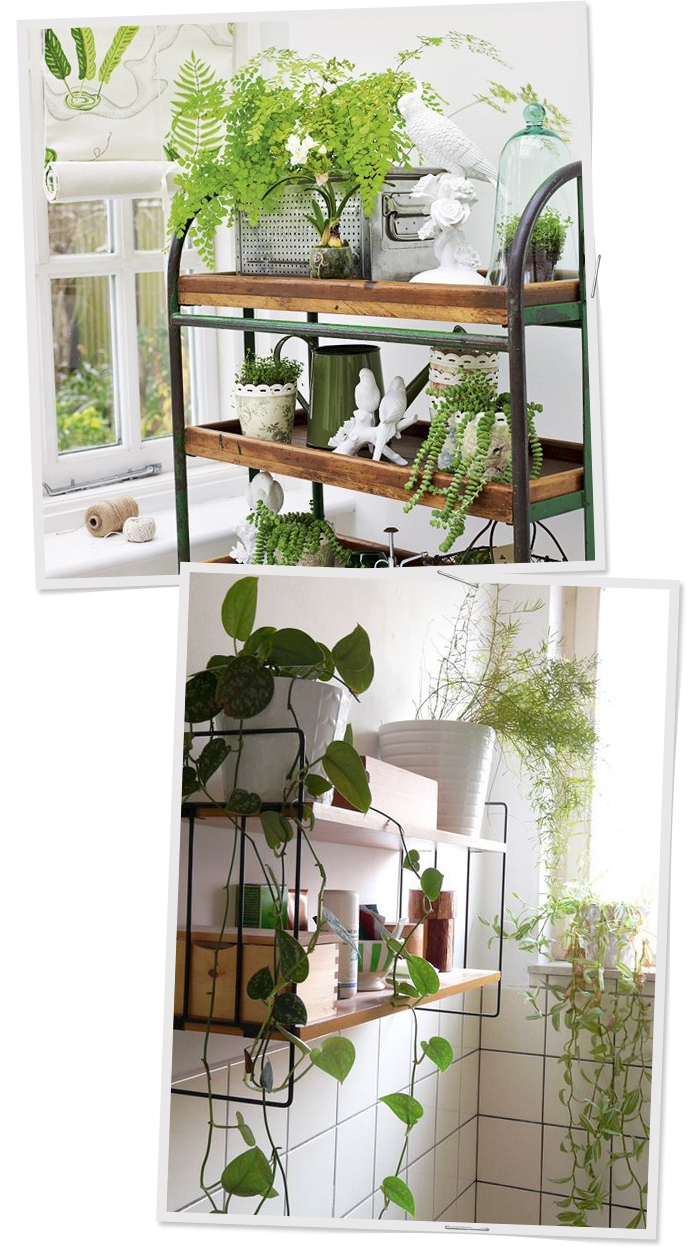 3 | 4
I really am trying to make the most of it, but I think I need something in my space that gives me hope and brings me happiness. When I look around my space I long for more greenery. Plants bring so much life to a space, especially here in these northern states. I am desperate for it, and am planning a trip to the nursery later this week when the temperatures warm up and I can make it safely home with a few new plant finds. Guys, I just can't even wait, I'm so excited about it! Is that weird, that plants could make someone so excited with anticipation? In the meantime, I will continue to organize and plan for new ways to make our space fresh and new. From past experience doing these two things, adding lush plants and organizing makes long winter days bearable.