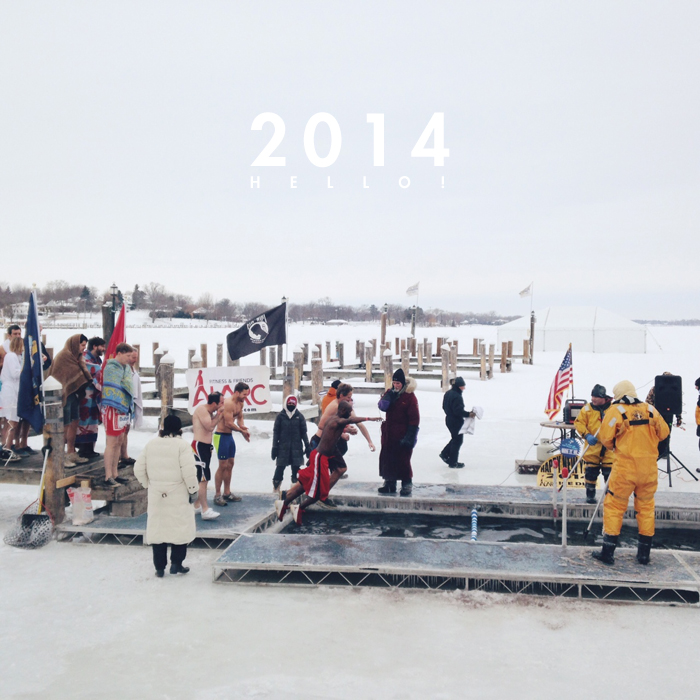 We celebrated the New Year by taking our annual dip in Lake Minnetonka, this year the air temp was -7º. I of course, do not partake in the actual jump, that my friends, is for crazy people. I did however wait an hour and fifteen minutes in sub zero temps for my buddies to jump, and that is maybe even crazier – don't know if I've ever been that cold in all my life.
This has become an annual tradition for us going on 8 years, some of the faces change, but all in all, the group is made up of most of the same solid jumping dudes. My folks host the best New Year's Day after-jump party, full to the brim with good snacks, warm food, and lots of bloody Mary's and champagne. It's the best tradition!
What about you, do you have a New Year's Day tradish? I'd love to hear 'em. Hope you guys all had a safe and happy New Year's, so excited for 2014!