My yard is having hard timez this year, and it makes me so sad. I mentioned a few weeks ago that my Bloodgood Japanese Maple was not doing well. It's gotten much worse since then. I took an effected branch to the horticulturist at my local garden center, and they informed me that the tree has a fungus called Verticillium Wilt, unfortunately the Verticillium Wilt lives in the soil and gets sucked up into the tree via its roots. The treatment isn't sure fire, and I'd probably have better chances if I invested in a whole lot of rabbit's feet. I've been cutting back branches with clean disinfected pruning shears as soon as I begin to see the signature wilt. Unfortunately I only have a twig of a tree left, and I'm not sure that I "beat" the wilt. I've been monitoring daily looking for changes in the leaves, I'm hopeful that it will survive – but not confident. I'll keep you posted regarding its fate.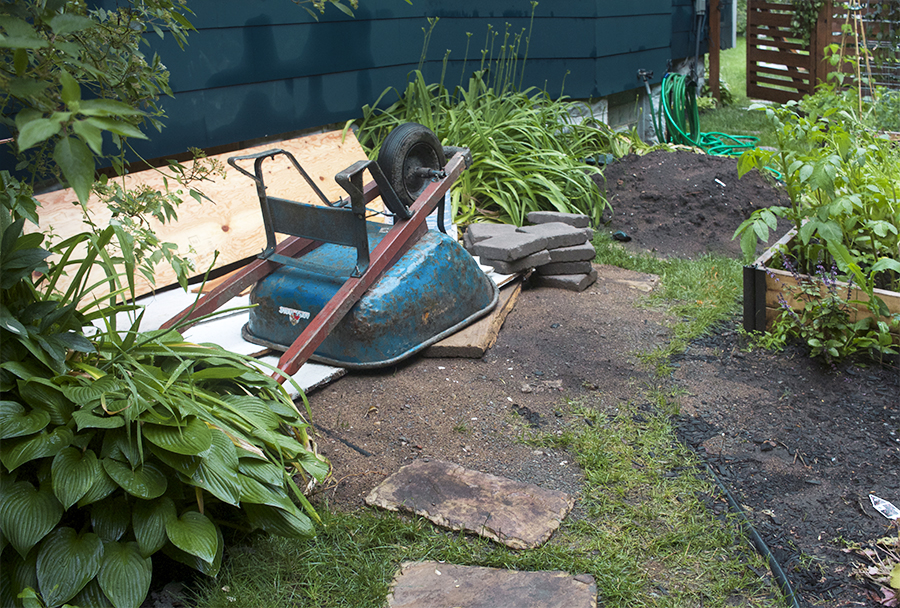 I knew that there would come some upsets with the basement project, but I didn't anticipate the wallop my yard would take. Check out my side gardens. The lawn is a mess, my stepping stones are cracked and broken, and the flower beds need major attention after the egress window was dug out. I'm thankful the crew took the time and care to dig the hole out by hand (as opposed to using an excavator), but it still makes my stomach turn to see all the damage that has been done in the process.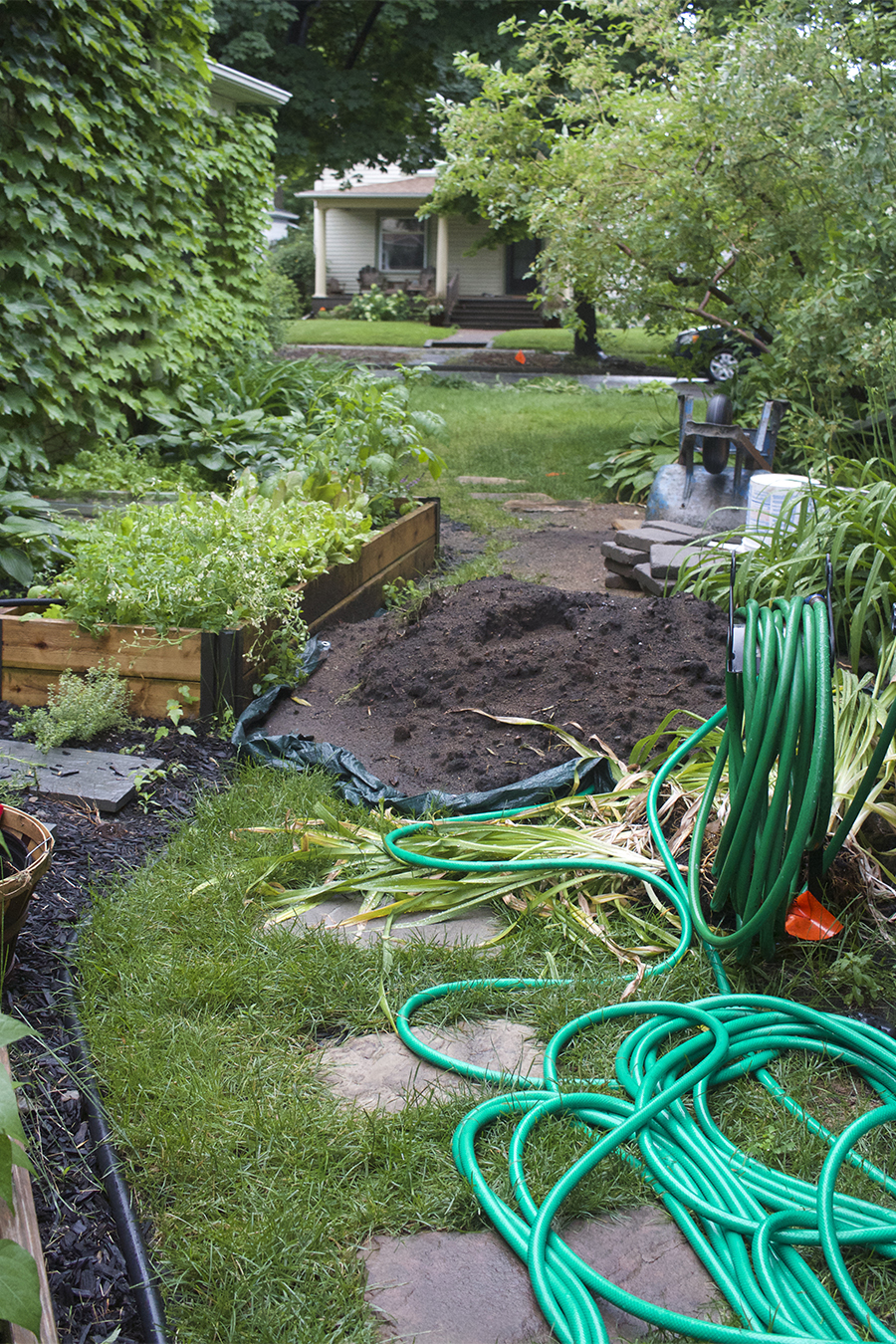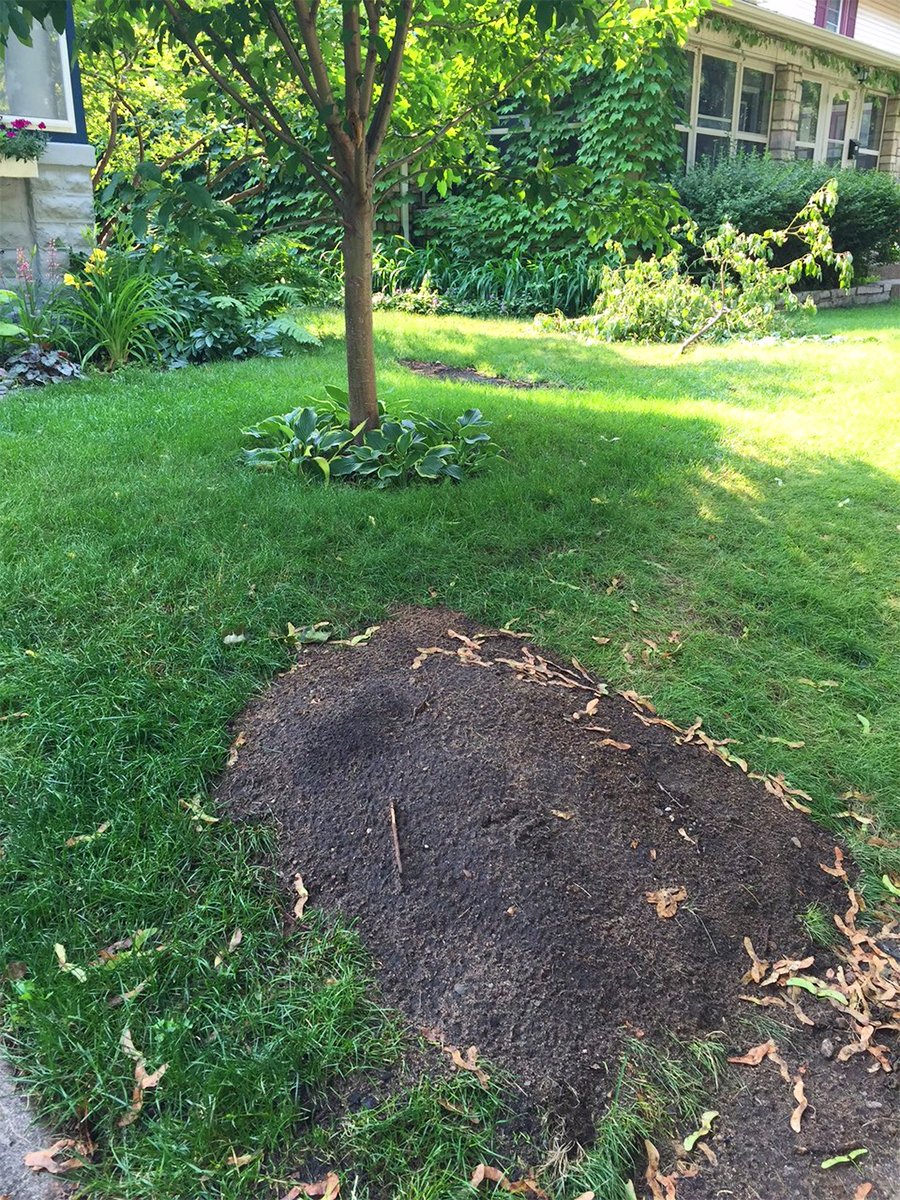 My front yard wasn't spared either, it now has major holes in it (that have now been filled in) from having the gas meter relocated last week. The lawn will have to be reseeded this fall, for sure.
It's all for a greater good, I just wish I could convince myself of that…
So come on, commiserate with me! I'm sure a few of you guys have had renovation casualties or maybe have had plants or trees take that trip to that big old forest in the sky. Tell me I'm not alone ;)