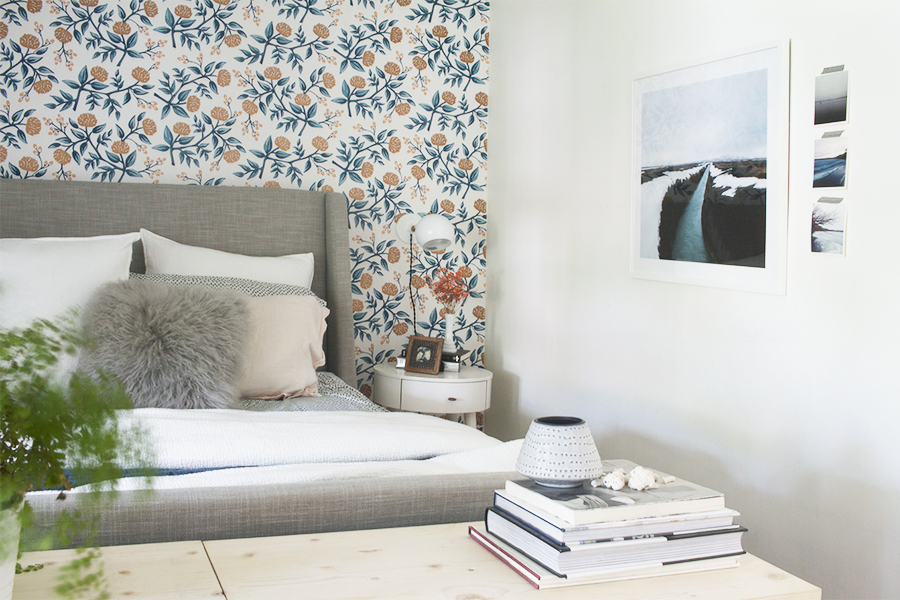 You guys remember our bedroom makeover? Towards the end of the proj, we had to make the most of what we had, and one of those things was the artwork. The budget was maxed, and we had a large blank wall space, so I had to make the most of it. If you remember I watercolored an engineer print and "framed" with some 1×2's and hung it on the wall with large bulldog clips. It did the job, but we always knew that we wanted to invest in a real piece of artwork for this space.
Enter a few of our oldest and best budz (and artists, duh) Isaac Gale & JoLynn Garnes and the stunning group of photographs they put together after a recent trip to Iceland and blamo, we found exactly what we were looking for.
The print we choose is called 'Exact Blue River', and has the vibe I was hunting for. We live in the icy cold winter for more than half the year, and I've found the best way to cope with it, is to embrace by incorporating it into our home. When I decorate I love to use all the blues, blacks, greys, and whites – and they play so nice with the winter colors outside. Thus, 'Exact Blue River' is exactly what I wanted to hang in our home.
If you're looking for a photograph to add to a collection, or to start your collection with, I highly suggest taking a look at the entire series of pics entitled 'Dinosaur Feathers'. Prints are affordable ($200-$300 depending on size) highly lush inkjet archival prints. Below are a handful of prints from Dinosaur Feathers, check out the entire series over here, and if you're curious you can see more of Isaac's work over here.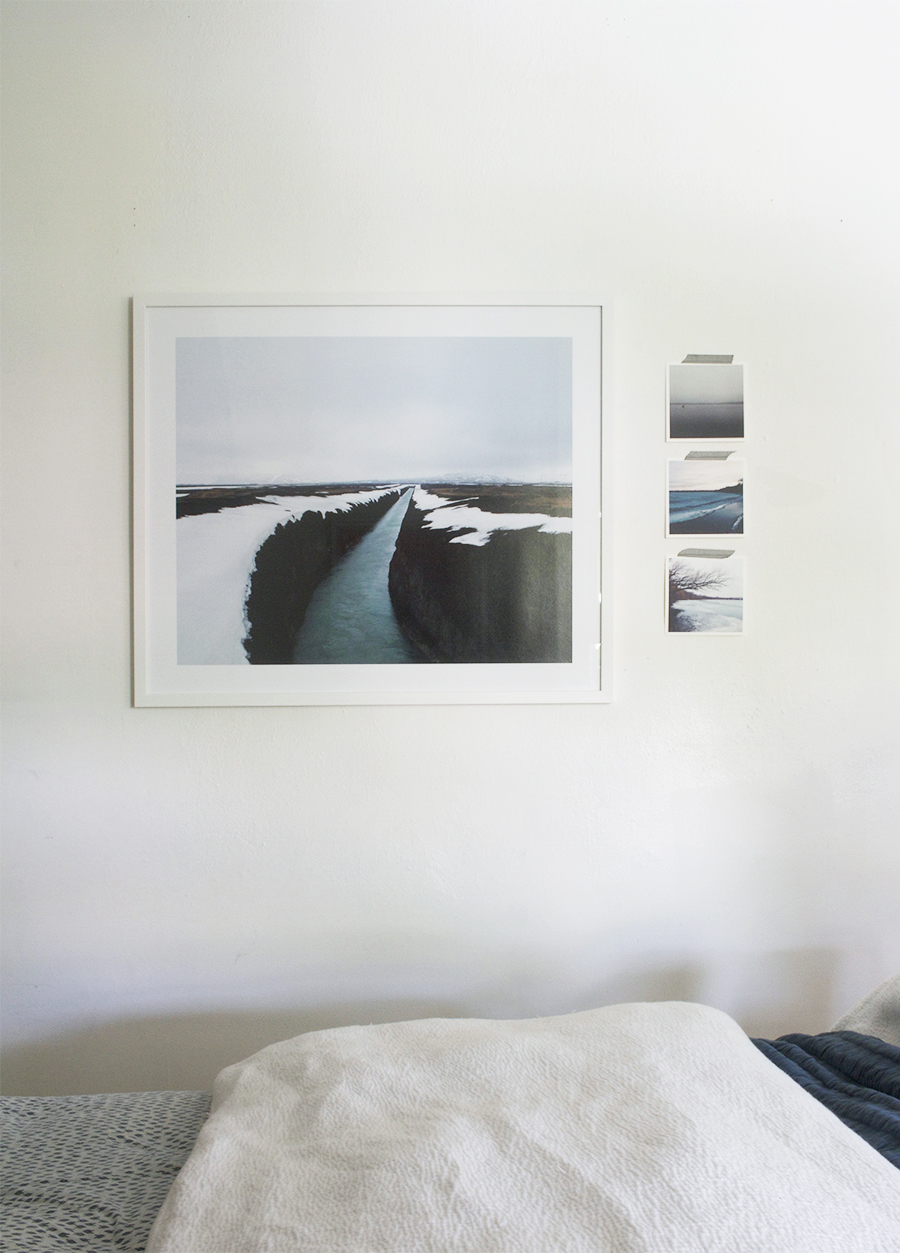 I felt like the single photograph on our bedroom wall needed a bit more balance, and I'm considering framing these three prints (seen above) I took during my lake walks last winter.
I'm including links to download those tres snaps below. I highly recommend giving Artifact Uprising a try for photo printing (not sponsored just my own opinion, can you believe it?). It's my new favorite place to go for all my square format pics. All prints are printed on very thick 120lb paper and are super rich and beautiful.