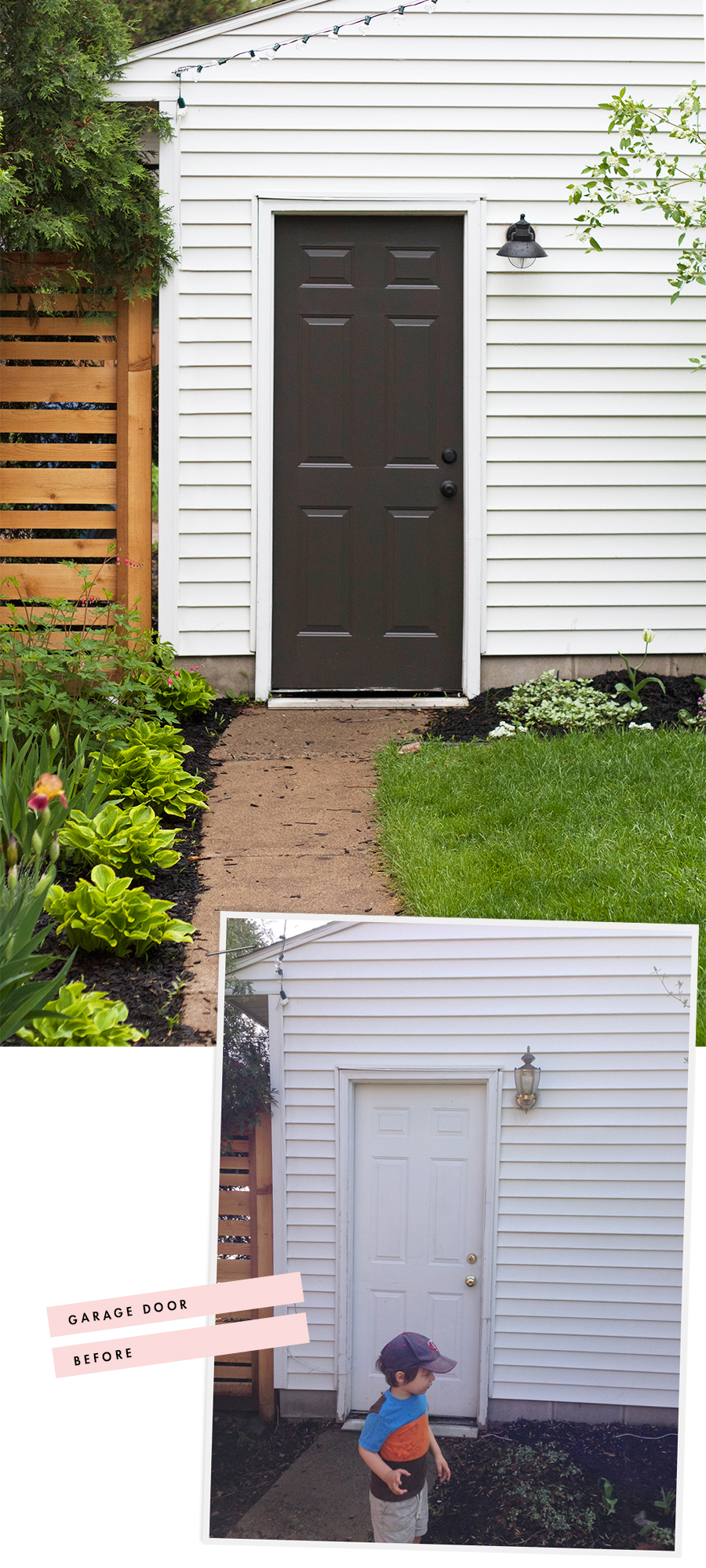 Hey, Guys! Hope you all enjoyed a happy and safe Memorial day weekend. We totally chilled, hard. We spent nearly every day in our backyard or front porch, leaving the house only to go out to breakfast and maybe a liquor store run. It felt really good.
I've been keeping myself busy the last few weeks painting all the doors a dark brownish gray to match the storm windows (It's called Sealskin by Sherwin Williams). I've also replaced the old dated light fixtures on our garage. Replacing the fixtures was kind of a pain because our old lights were motion sensor activated. I don't know if you have ever experienced finding and purchasing motion sensor outdoor wall lights before, but you pretty much have about five options. Apparently this is only a market in which old grandmas are purchasing old grandma lights. I guess the motion sensors are good for keeping the bad guys away.
We had three motion sensor lights that needed to be replaced, one next to the entry door of the garage, and two which flank the big garage door. After lots of searching I was able to find a few decent wall mounted light fixtures over at Lowes. They are black which I like very much, and semi nautical-industrial looking. They work, and the price was right. Beggars can't be choosers, am I right? Those old ones looked gross, these are much better. Simple.

Here they are out on the garage. Now we have cool alley curb appeal too.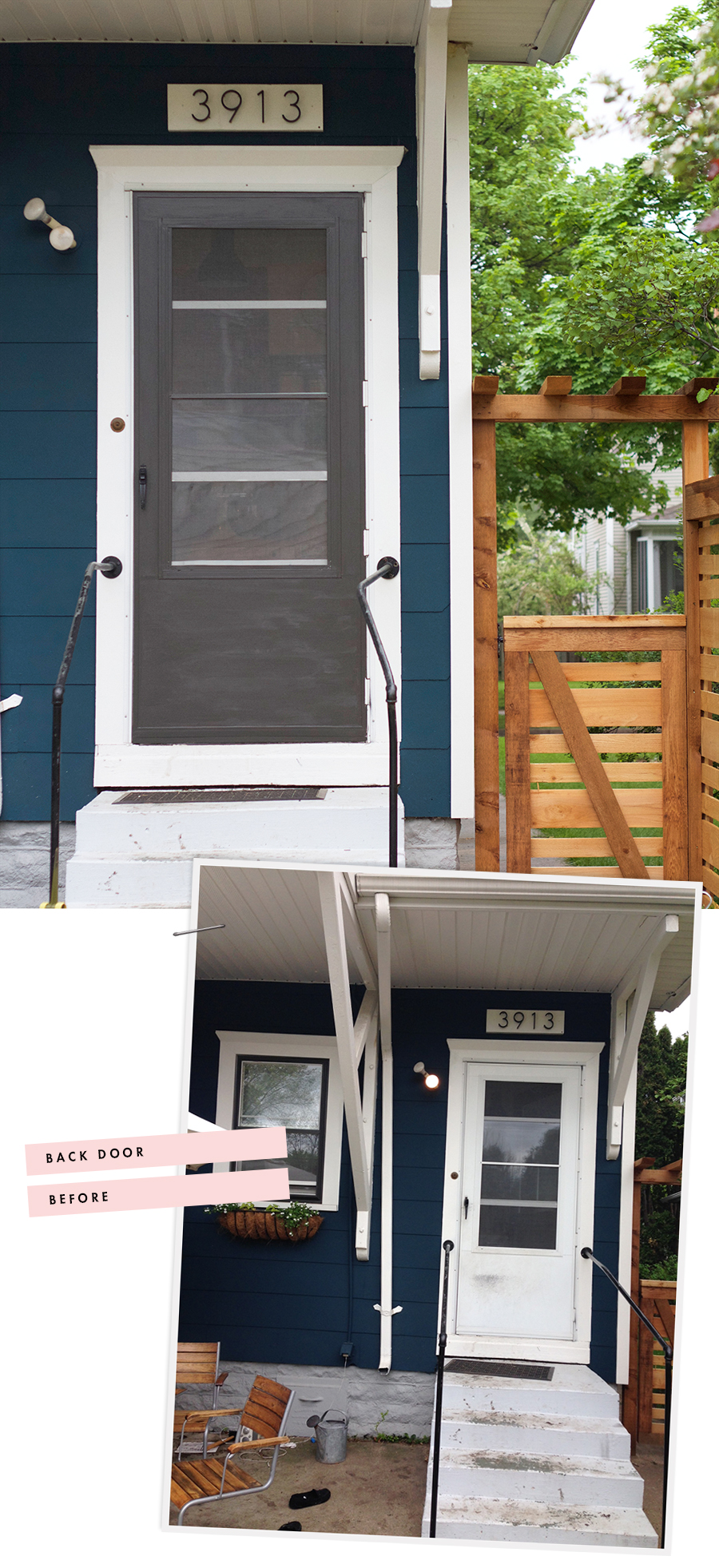 The back screen door also got painted. I would really like to eventually replace this backdoor with petit french doors that open onto a fancy new deck, but obviously that's not happening anytime soon. Paint always works well as a good stop gap. Speaking of paint, I should probably consider giving those back steps some love.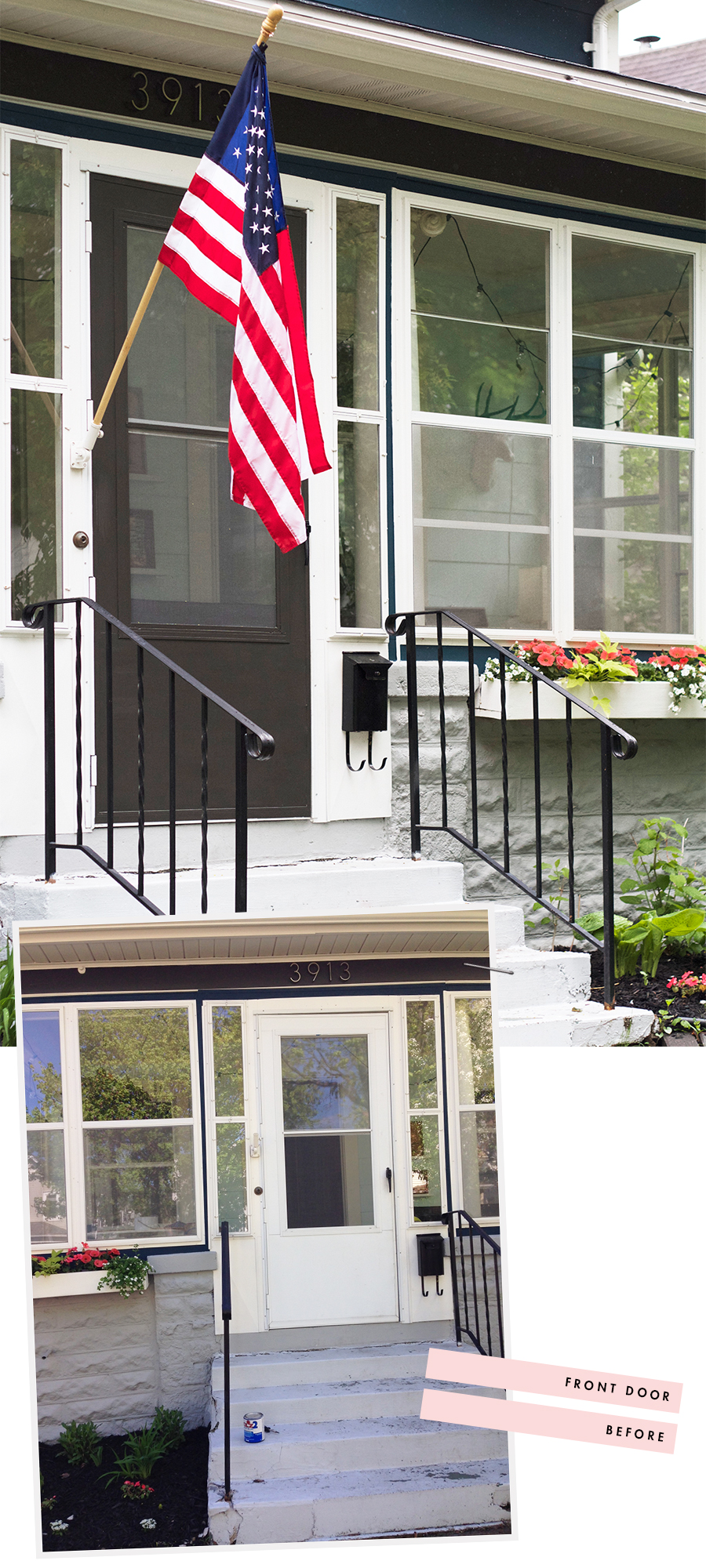 While I had the paint out I decided the front screen door needed some freshening up as well. Out here I'd like to someday replace the screen door with a wooden one. The stairs are a mess and have needed to be torn out and replaced for years. Concrete steps are way expensive and we keep avoiding this project like the plague. Since we don't know where we stand with the steps, it wouldn't make any sense to invest in a new screen door without knowing what the big plan was. Maybe someday it will all come together but for now, paint saves the day.