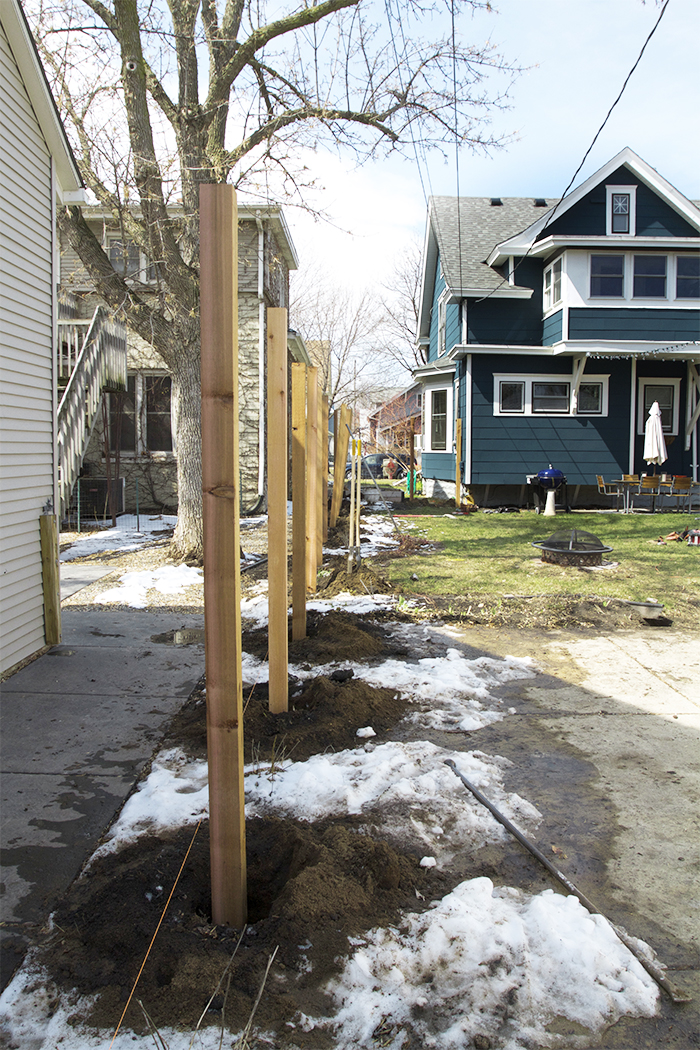 Guys! I'm am so stoked! The old plastic slatted green chain link fence is gone, and the new horizontal slatted cedar fence is being installed. You all know how much I love my flower beds – I hated seeing them against that green plastic fence backdrop, they deserved better – I'm so amped up!
I wish I could take the credit for all this awesomeness but I have not done anything except watch a couple of guys rip out the old fence, dig deep holes in the frozen earth, mix concrete and set up nice square posts. Today I will get to watch them install the horizontal slats.
All-in-all things have gone pretty well. I was quite worried and sad to see my gardens trampled. All of the little signs of life poking through the earth have been stomped into non-existence. I am hopeful in the coming weeks they will recover, but it's hard to watch these little guys take a beating. The dirt dug for the posts holes wasn't cleaned up very well, and by that I mean not at all. I spent a good part of the weekend unearthing my gardens which were buried under 3″ of soil.

We had a small miscommunication with the builders, we were under the impression that there would be two gates spanning the width of the parking pad, but in reality they can only build gates that span a width of 8′, the parking pad is nearly 12′. The two gates will still be large enough to park a car if needed, but it's a real squeeze. .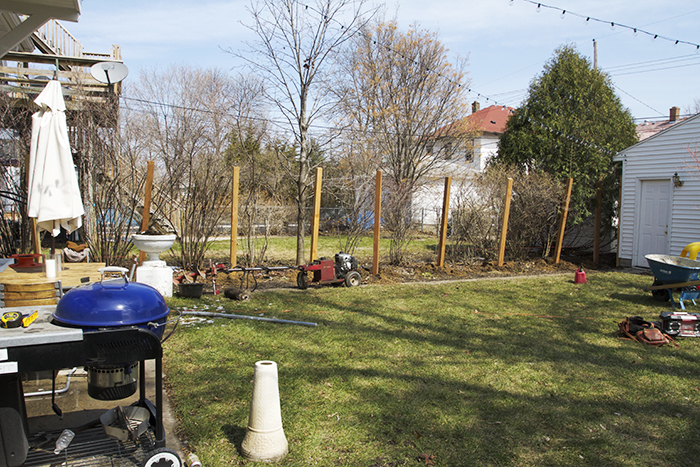 I can't wait to share the new fence with you guys – I think it is going to be so awesome! In the meantime, please keep your fingers crossed for my tiny plants.