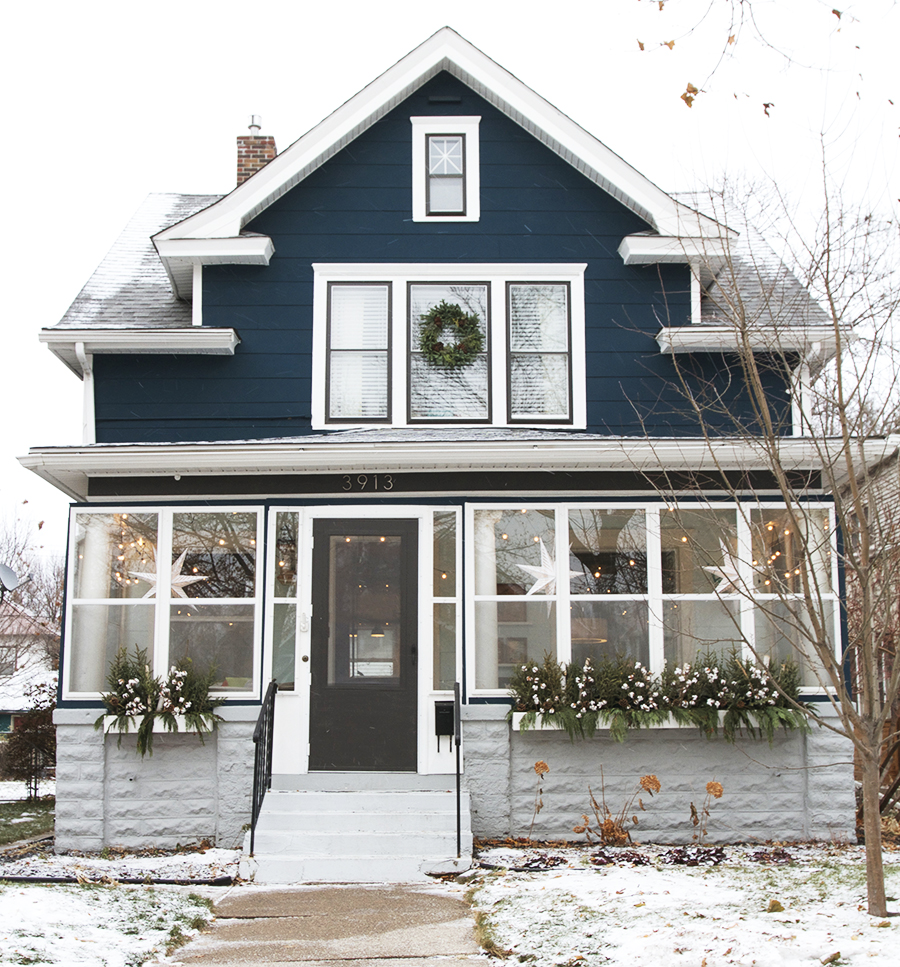 What up pals? It's winter now so you should make your house pretty on the outside. Every year I get a little better at this winter decorating thing. It takes some practice, but once you figure it out it's fun and easy. Imma tell you a few things about what I know, cause this is a blog about house stuffz and thats what you probably come here for ;)

The first rule is don't get all crazy with the decor. Adhere to a simple color palette bros, use one or two colors ONLY. Common winter colors are as follows; red, green, white, and tealish-bluish. Once you decide on a color theme, pair it with white black or a metallic – gold and silver can easily be used in place of white. If you want to get all granola-E like I did, pair it with something brownish and for a real slam dunk – made of burlap. Pick a style, as in country, modern, classic and stick with it. This is where you can use accents that represent your style. You'll find these cool accents at the garden center covered in glitter or at craft stores like Michaels.
You'll want to have some texture in your containers. Achieve this by mixing it up. Use a few different greens and your box will be looking highly festive. It's all about the layers as demonstrated in the cool gif above.
Popular Greens for Window Boxes and Containers:
Dogwood Branches red or green
Spruce Tips
Pine Boughs
Cedar Boughs
Oregonia
Red Huck
Eucalyptus Silver Dollars
Winter Berry
Hydrangea
Sedum Flower
Pepper Berry
Rose hips
Holly
This is what I used for my boxes:
20 stems of 1′-2′ Spruce tips
20 stems of Cedar boughs
8 stems of cotton
8 pinecones
12 1′-2′ Birch branches assorted sizes.
biodegradable Floral foam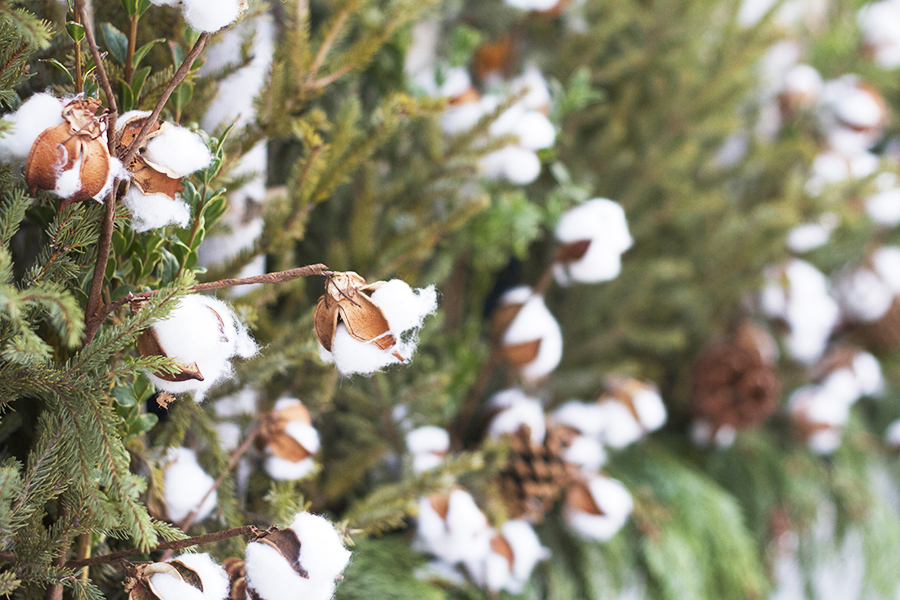 Pro Tip: As an alternative to
floral foam
give soil a try. Don't install your container arrangements on super cold days, you want the temp to be just around freezing so you can easily push the stems into the soil. After you have placed your arrangement water the soil, this will freeze up and keep your winter greens in place for the season.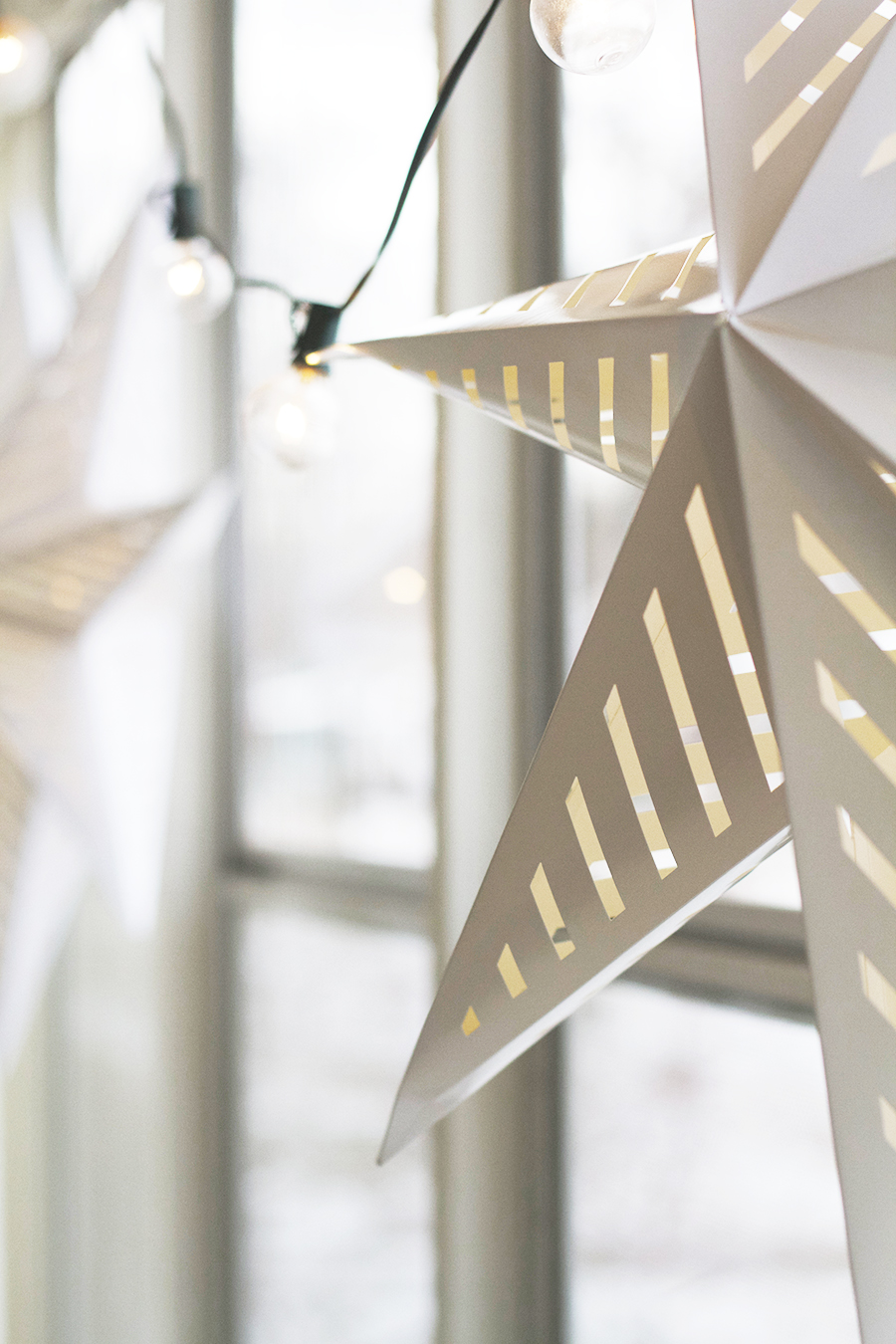 Cool paper stars from Ikea. I got three to put in my front porch, they're pretty and they flat pack at the end of the season for easy storage. The best.