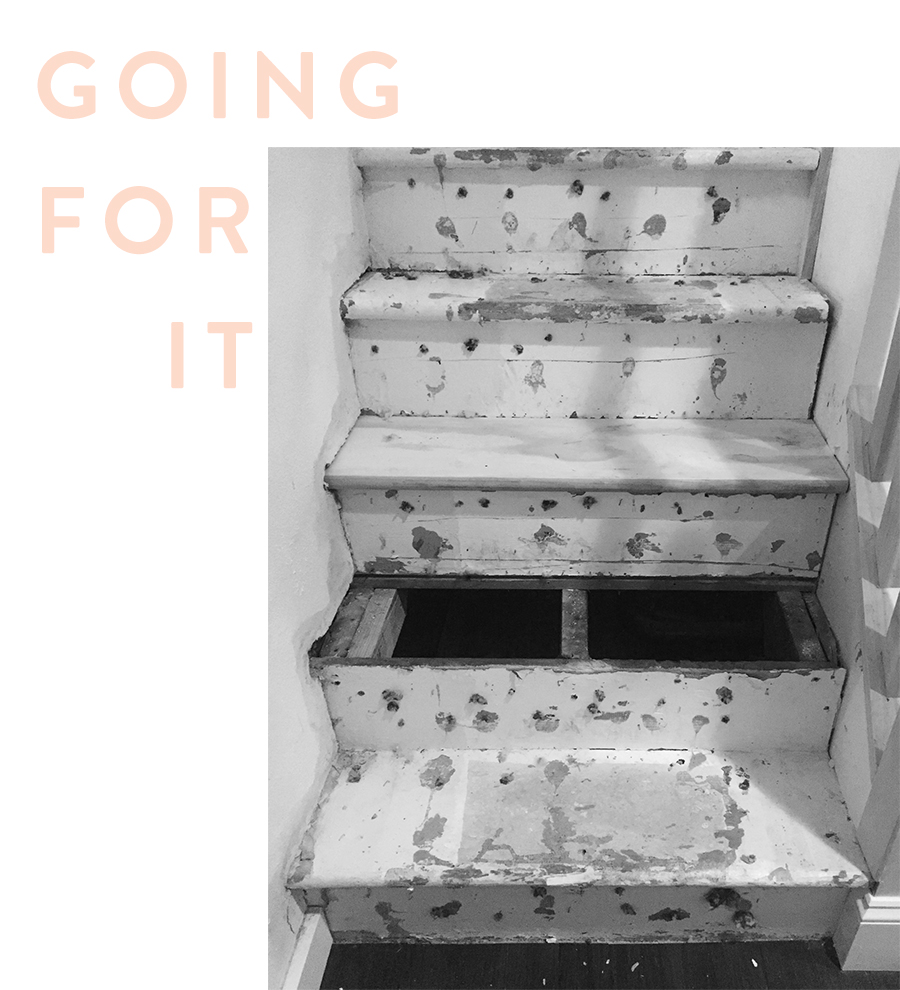 Hey Guys! I was supposed to be cleaning windows yesterday (SO lame), and I was supposed to be bloggin' about my foundation garden today; however, I got distracted by my ugly basement stairs and I just started taking them apart instead of doing all of that other boring crap. You know how that just happens?
Stairs are a different kind of animal, you guys. Originally I thought that I might be able to strip these and repaint them, but they are super beat up. I had two options, just leave them how they are or start the big project of replacing treads and risers. Gently removing the treads has been it's own challenge, and that's just the beginning. I have plans to skirt the sides of the basement stairs with baseboard to match the rest of the basement. I have no idea how the hell I'm going to figure out how to do that, but I plan on referring to this piece of wisdom often. Let's just say I will have to math.
I've got some inspiration though because I need a goal. Next time I post about these stairs I hope to be sharing with you a simplified version of this – it will be great, promise.