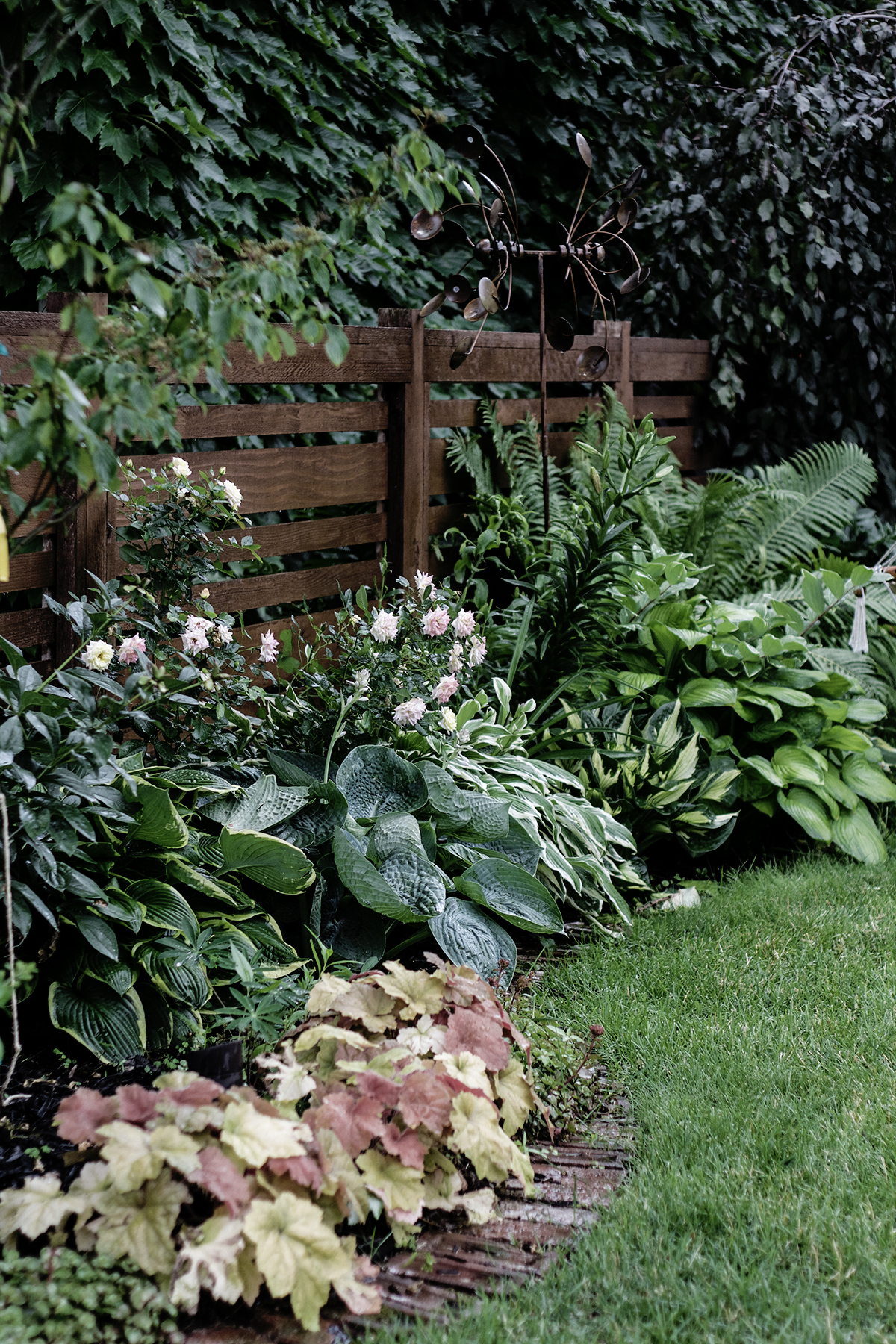 It's like clockwork, every spring the e-mails about my fence start to trickle in. I never knew when we first built the fence that it would attract so much attention, but it has! It has been very well documented but the info is scattered around the blog and I thought I'd put it together in one tidy post for ya so you didn't have to look any harder.
The question I get the most is about the construction. It was designed to NOT have an ugly side. In Minneapolis and many other cities if you decide to build a fence it is required that the ugly side face inward and the pretty side face out to the public. That's a sad situation if you invest in a fence, plan on spending time in your backyard or garden, and then have to enjoy the junky side. Our fence is sandwiched in between two sets of vertical boards so there is NO UGLY SIDE! In the short video below, I call the inside side the "frame" and the outside of the fence the "backing" but ultimately both look nearly identical front to back. The slats get sandwiched and toe-nailed in between the "frame" and the "backing" boards.
This post isn't about how to build and install fencing in your backyard, it's just about how to construct a fence that looks like mine.




Subscribe to my youtube Channel! Music by LAZERBEAK
Click any of the below images for a larger detail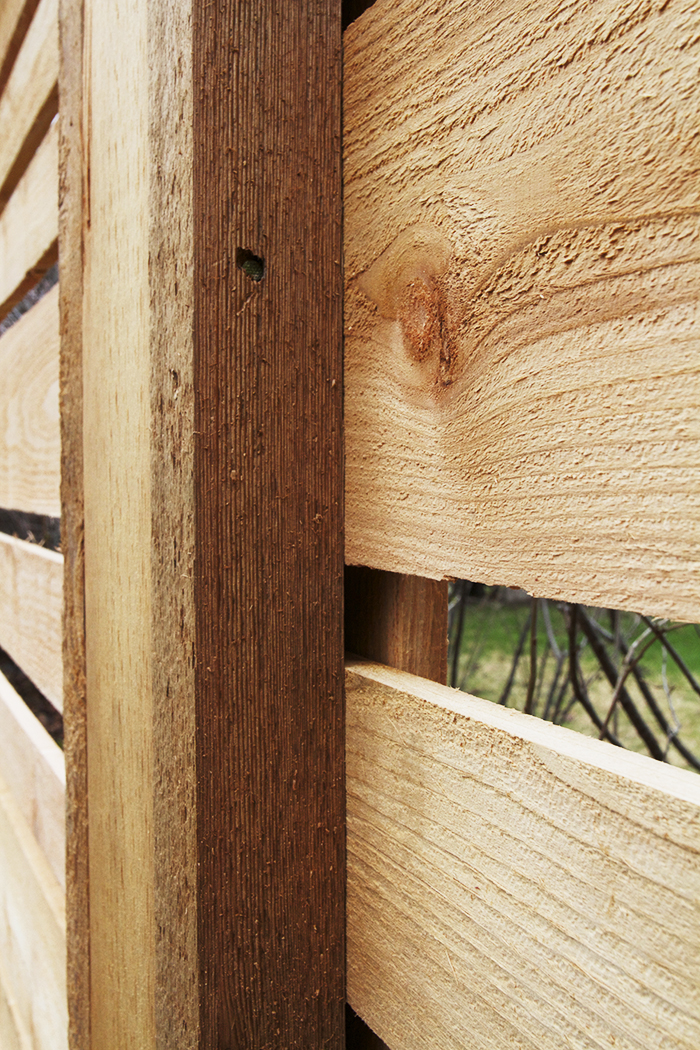 This is a close up of how the sandwich technique works. The basic framing consists of 4×4 posts and 2×2 boards. The 1x slats are are sandwiched in between the 2×2 framing and a 1×2 backing.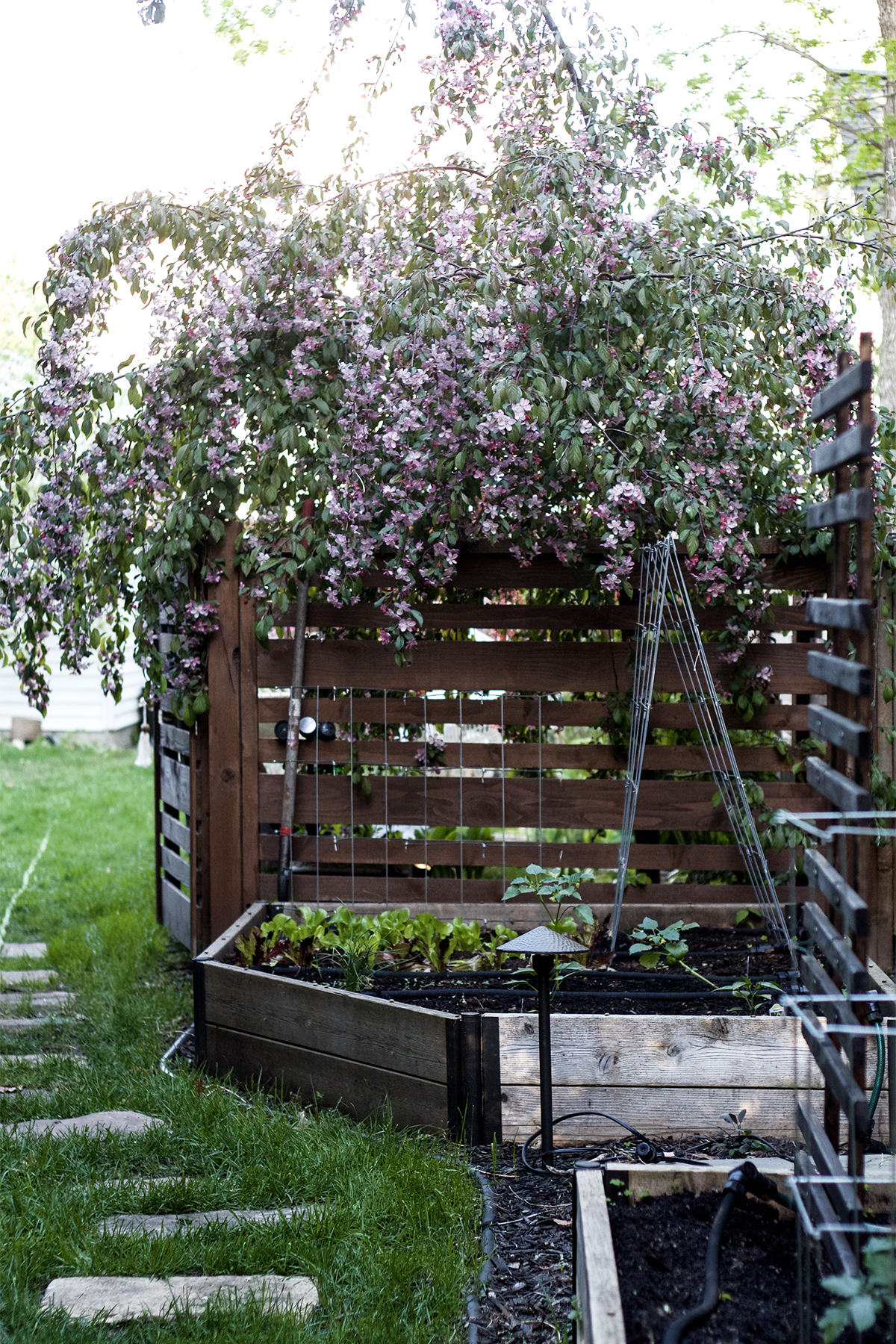 Here is an photograph of the fence from the outside, you can see that it looks exactly the same as it does from the interior of our backyard. Part of our fence is only 4 feet tall – that side faces our nice neighbor, while the other side is 6′ and faces the duplex next door.

The other question I get asked most often about our fence is regarding the stain. I basically know everything (not really, but I know a fair amount) about dark stains since having this fence. One of the nice things about stain is that you can always add more. The above image features Behr Semi-Transparent stains (you can buy online!) in Chocolate, Chestnut and Cedar. Originally I wanted a dark brown and spent the first summer applying three coats of chocolate stain to the cedar fence boards. It was never dark enough for me and two summers ago I decided to take it even darker and go for The Behr Semi-Transparent stain in Coffee (which is what you see in the first photo and the one below). This is the stain that I am most happy with. Of course, it is layered on over three coats of the chocolate stain, so it might be hard to achieve the exact look, but I bet you could get close by going directly to the coffee stain.
I applied all of the stain with a brush (here's a link to the exact brush I use). Yep, you heard that right. Spray can look uneven, and I didn't want overspray on the house or garage, so the brush it was. I usually stain in the spring or fall when temps are cooler and the garden hasn't grown in (or has been cut back if it were the fall), and I can freely access the boards. You don't have to be too precious with fence stain either. I slap it on and let it dry. I try not to oversaturate any area because the stain will get gummy, but I also don't wipe it off, I just let it sit on the surface and soak into the wood.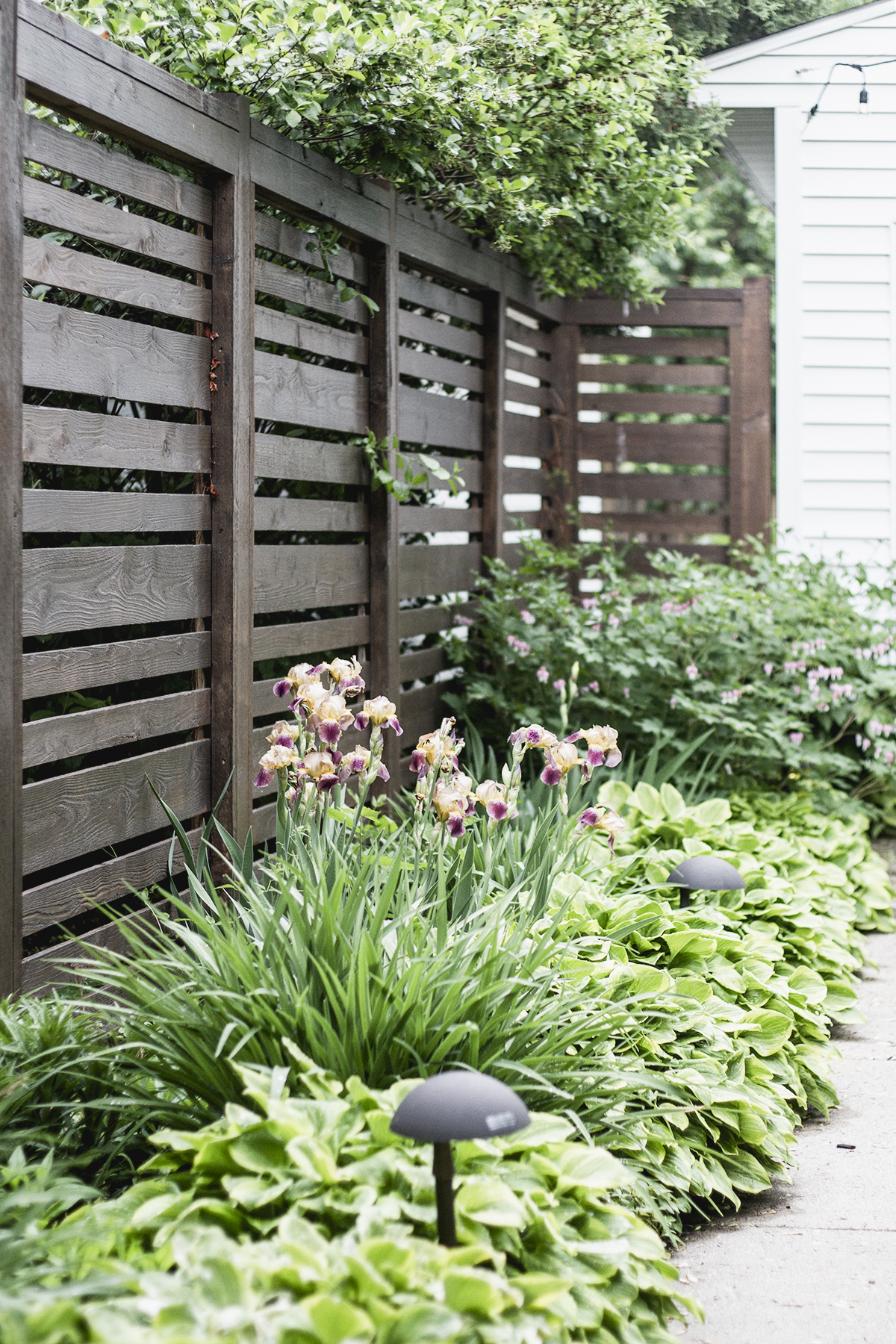 So lay it on me! I want this to be the one stop shop for fence questions. If I have failed to mention something let me know, I'll answer in the comments and then add the info to this post.
More Horizontal Fence Posts


Hey Guys, long time no see! I just spent the last week nearly dying from the worst cold ever. It was one of those colds where doing
any
of the things just makes you feel exhausted. I still don't feel that great, but I have a bit more energy this week. So you know how I've spent most of the ...
Read More

Do you like how I got that cardinal to pose for my fence pic? It is raining cats and dogs over here, today is especially nuts, I think we're closing in on 4" of water falling from the sky over the last twelve hours! Flash flooding and total insanity abound. I am losing my mind not being able to go ...
Read More

Guys! The fence is like, technically done,
but
(and that's a big but) I didn't want to call it the official 'after' just yet - there is still work to be done, people! In case you didn't notice, Minnesota is probably the last state out of all 50 of them to experience spring. We barely have buds on the trees, ...
Read More

Guys! I'm am so stoked! The old plastic slatted green chain link fence is gone, and the new horizontal slatted cedar fence is being installed. You all know how much I love my flower beds - I hated seeing them against that green plastic fence backdrop, they deserved better - I'm so amped up! I wish I could take the ...
Read More