Hey Guys, long time no see! I just spent the last week nearly dying from the worst cold ever. It was one of those colds where doing any of the things just makes you feel exhausted. I still don't feel that great, but I have a bit more energy this week.
So you know how I've spent most of the summer avoiding staining the new fence, well my time has come my friends. I can't avoid it any longer and I need to get moving before the cold cold air moves in.
I have absolutely zero exterior staining experience – so I started going into this project in a pretty clueless fashion. But I've been visiting the hardware store, reading on the internets and now I feel like I have a little bit more know-how under my belt. In short, I will stain this fence, it will look great and it will last a good amount of time. Here's a little of what I've learned.
If you are starting this process with an already greyed fence you are going to want to power/pressure wash that bad boy. If your fence is fairly new you should always wash your fence according the stain manufacturers instructions. Don't forget to check the weather forecast before you start your staining job. Temps should be at least 50º and rain shouldn't be predicted for a good 48 hours.
Typically folks stain their fences with either a brush/roller combo or a stain sprayer. Both work, however, you guys basically told me not to spray my fence when I mentioned this project back in the spring. A bunch of you had bad experiences with inconsistent coverage and drips so I never even considered it. I will be using a brush and roller. The internet tells me that I need to make sure to use a brush made for staining, it's actually called a "staining brush". Word up, a staining brush is not the same as a paint brush it is larger and has a wider base of bristles – get one. For larger surfaces I need a roller with a rough nap – the instructions on your stain can may even recommend a certain depth nap. I plan on rolling out the stain and then using a brush over the top to make sure I get in all the crevices.
Oil based stains typically last longer than acrylic stains. I just learned this. I did my tests with behr semi-transparent acrylic stains but I will be ordering Behr Semi-Transparent oil based stain when I go back to order it up at the Depot. I want this thing to last and it better not even think abut peeling or chipping!
Dudes, use a drop cloth or cardboard to keep stain off yer vegetation. I am however a genius and waited till the end of the growing season so I could cut back plants that were in my way. Or I could be a real badass and just go stain it without feeling bad about dripping stain on end of season plants.
Typically there are three different types of stain; solid, semi-transparent, and transparent. I choose to go with the semi-transparent because solid looks like paint, I think it's kind of ugly, and transparent only comes in a hand full of color options. It wasn't that hard of a choice for me. However if you are restoring an old fence that has seen better days solid might be the way to go for you, it will help cover blemishes and give the look of a stained fence. Transparent will give a much more transparent look really showing off the grain of the wood but will break down more quickly after being exposed to sun and heat.
I could've considered ten colors if I wanted to because I am crazy and can't make up my mind, but somehow I was able to narrow it down to only three. These are all Behr semi-transparent stain colors and the sample above illustrates 'Chocolate', 'Chestnut' and 'Cedar' shown in 1, 2 and 3 coats respectively. I like how dark the chocolate stain is, but it's darker than I am brave, the cedar is good and I like the color against the house color but it's just too orange for me. I think I'll probably go with two coats of the chestnut stain and I need to start this project soon as it is getting GD cold around here already!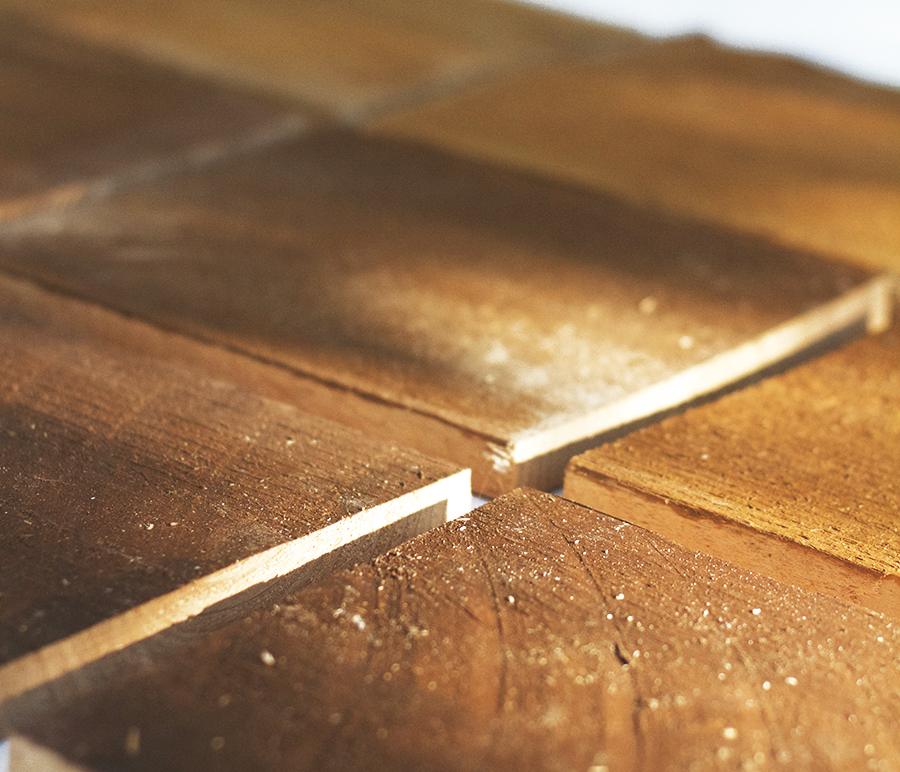 All you fence staining pros out there, give me your tips. I need your help and advice!