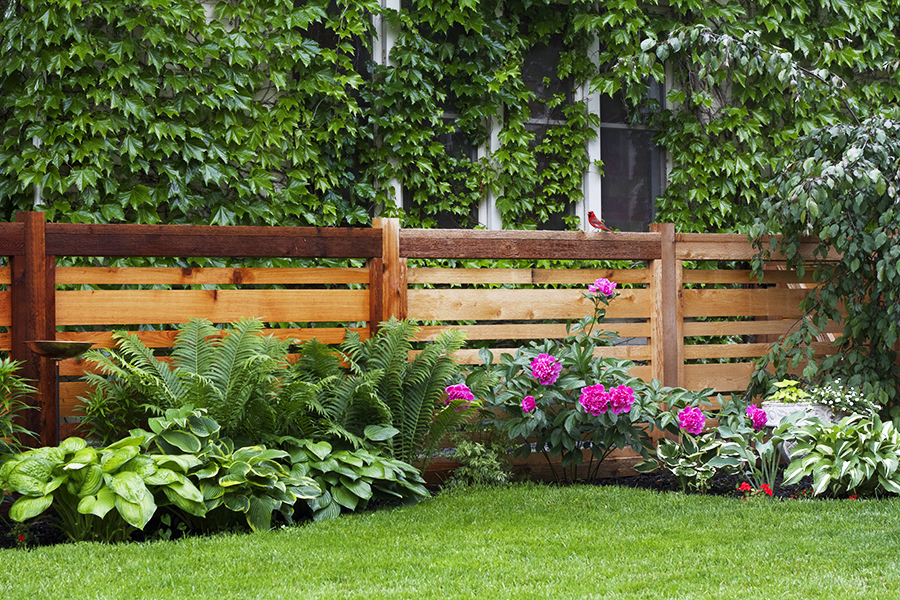 Do you like how I got that cardinal to pose for my fence pic?
It is raining cats and dogs over here, today is especially nuts, I think we're closing in on 4″ of water falling from the sky over the last twelve hours! Flash flooding and total insanity abound. I am losing my mind not being able to go outside, my heart is crying. I just stare out my windows waiting for it to stop.
So out of pure boredom I thought I would do this self indulgent fence post. Stop me when you guys start hating me for seeing my garden in every GD post. I was going to save these fence pics for my June-garden-recap but decided the fence might as well have a post dedicated to it's beautiful self. It is so pretty after all.
Basically, it finally looks like it belongs in the yard now that the perennials are all full size and blooming. I wanted you to see it when things were growing next to it.

I could totally make out with that fence.