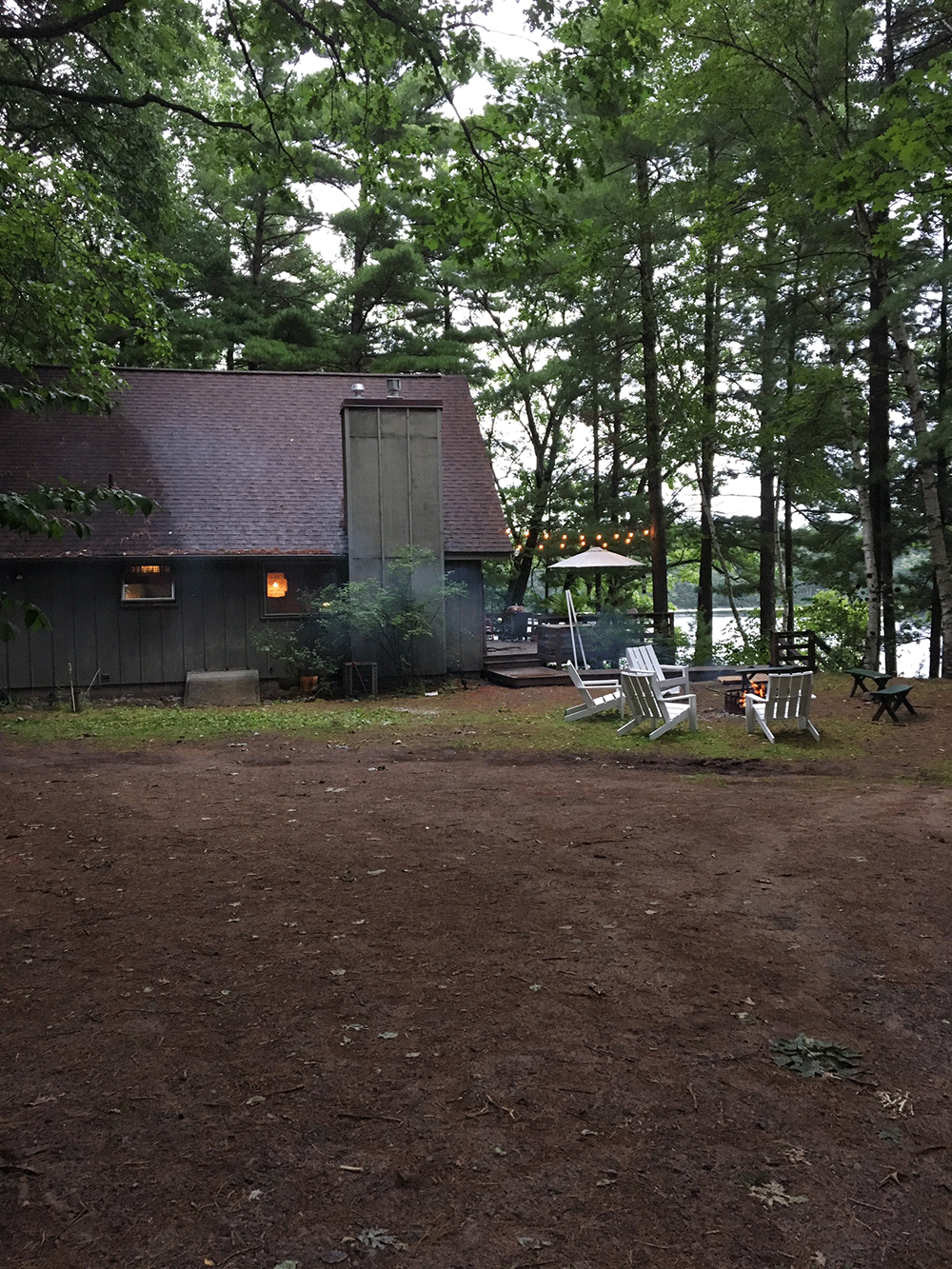 Hi Guys! The snow still has not melted (because it's a total jerk), but typically this would time of year would be the beginning of the gardening season. Not only am I excited to get into my garden at home in Minneapolis, but this will mark the first season of gardening in the North Woods of West Wisco!
Because our cabin is in the middle of a pine forest, I'd like to landscape in keeping with the surrounding woods. I already noticed last summer that we have lots of native perennials growing amongst the trees, and I will likely try and incorporate the Trillium, Maiden Hair Ferns, Jack in the Pulpits, and Wild Iris I see on the forest floor. Besides that though, I'd like to include a few other native plants to grow along the side of the house.
I found a few websites that specialize in growing native plants. I'll be purchasing most of my plants via Prairie Nursery – they even have starter packs for those of you who are unsure about what plants to pick. A few of the others I found at TN Nursery, I even ordered some moss since it's impossible to grass with this soil. There's lots of moss already growing at the cabin, but I think it would be a fun project to see if I could get some more to grow in a path like way between the deck and the fire pit.
Besides being generally awesome, having a garden would help to define spaces. As you can see in the animation above, we have a fire pit area, a deck, and a dirt driveway all sharing the same space. The easiest way to give these spaces definition is using landscaping. I'd love for a garden to help soften the side of the cabin, and then meander it's way around the fire pit. Eventually, adding pavers – I love a hexagon style like this – would really help create cohesive spaces that are well defined. Anyone with a lead on pavers – let me know!
Anyways, this is will be my first time gardening with native plants in a zone that is even colder than the one I am in now. I think I'll probably take some hosta from my garden at home, but besides that I'll be keeping it simple at the cab. Below you will see a list of what I'm ordering for this first season of gardening at the cabin. So stoked!