Hey Guys! I think I'm going to do a lot more quick brief posts since my new kid schleppin' schedule isn't allowing me tons of time for the long winded, in depth kinda posts that I like to do. Having less time means coming up with new ways of making the stuff I care about fit in. I still wanna share whats been happening around the house, especially since the basement is basically done, and because duh, I love ta blog! Someday I will be sharing the entire basement in all it's god damn glory, promise. For now, be prepared for a few quick posts about the last minute details.
Last week I installed these wall shelves in the recess (aka niche) of one of the columns that flanks some of the built-in cabinetry in the basement. We have quite a few of these "columns" in the basement, and this being the biggest, it seemed like a waste of space if we were to just leave it void of any functionality. Back when they worker guys were framing in the basement I made an on-the-fly decision, and asked the dudes if they wouldn't mind throwing this niche in the column so we could make something of the space. Now I realize having a niche wall is a little Naples time share, but who cares! Now I've got this spot to show off some glassware, I mean the wine cooler (aka beer and juice box fridge) is located right below it.
I spent way to long shopping the internet for the best deal on glass. In the past I have been happy with Dulles Glass, but they price for two shelves ($75) sounded insane. I was able to find the exact same glass for about half the price over at One Day Glass. The hardware consists of a pair of special glass shelf brackets, the install was a snap.
Hope you guys are all doing well. See you with another tiny post real soon!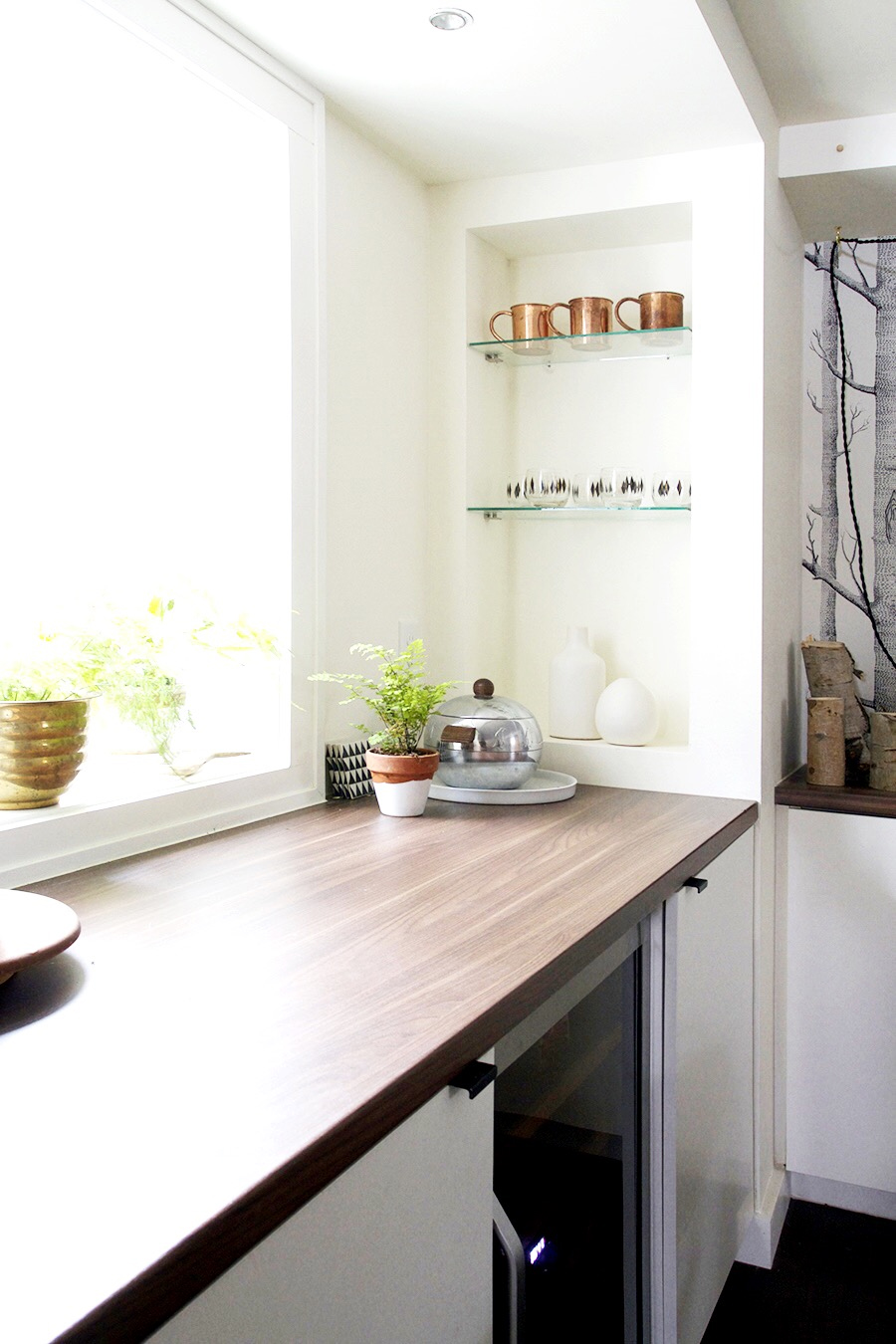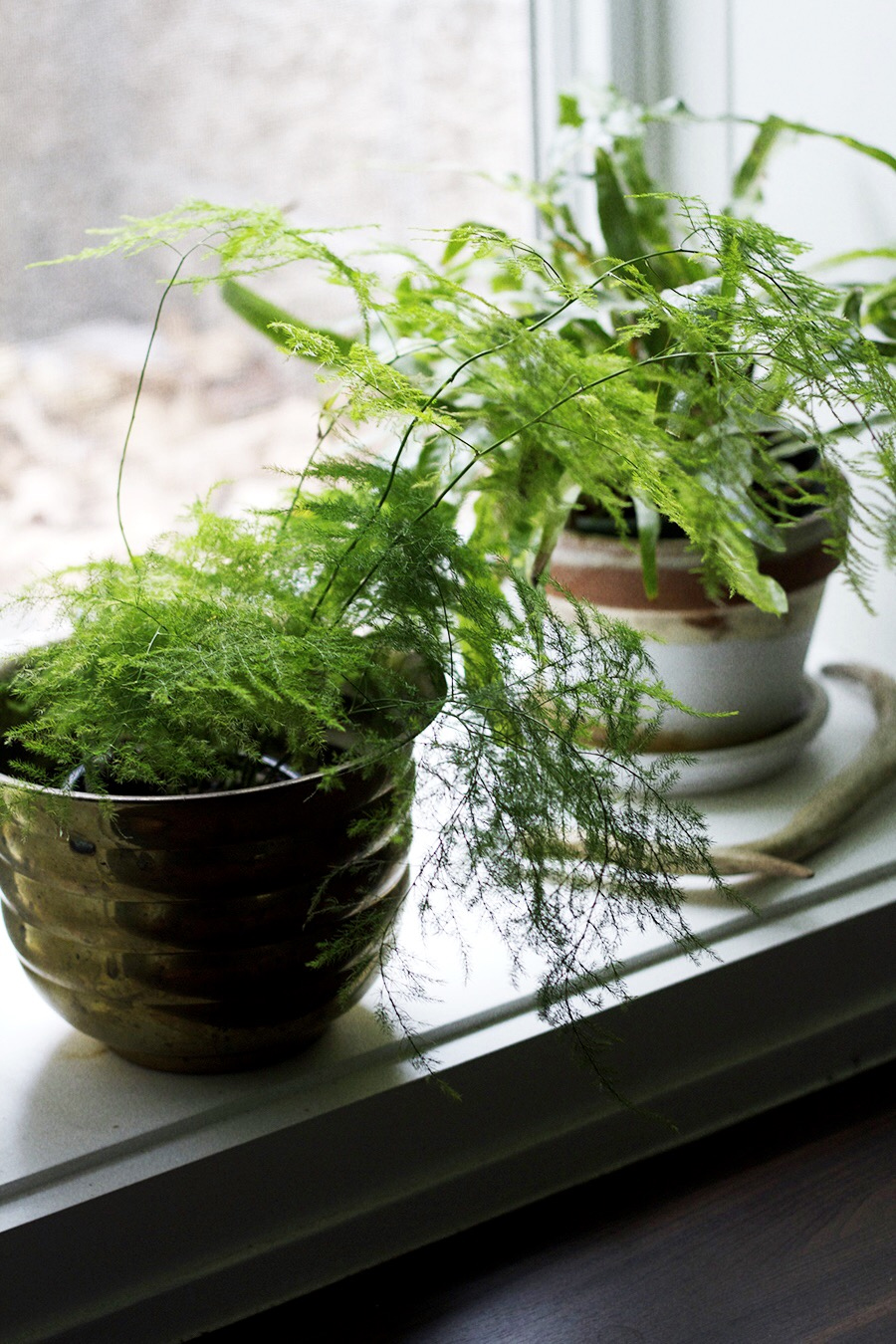 These plants rule.