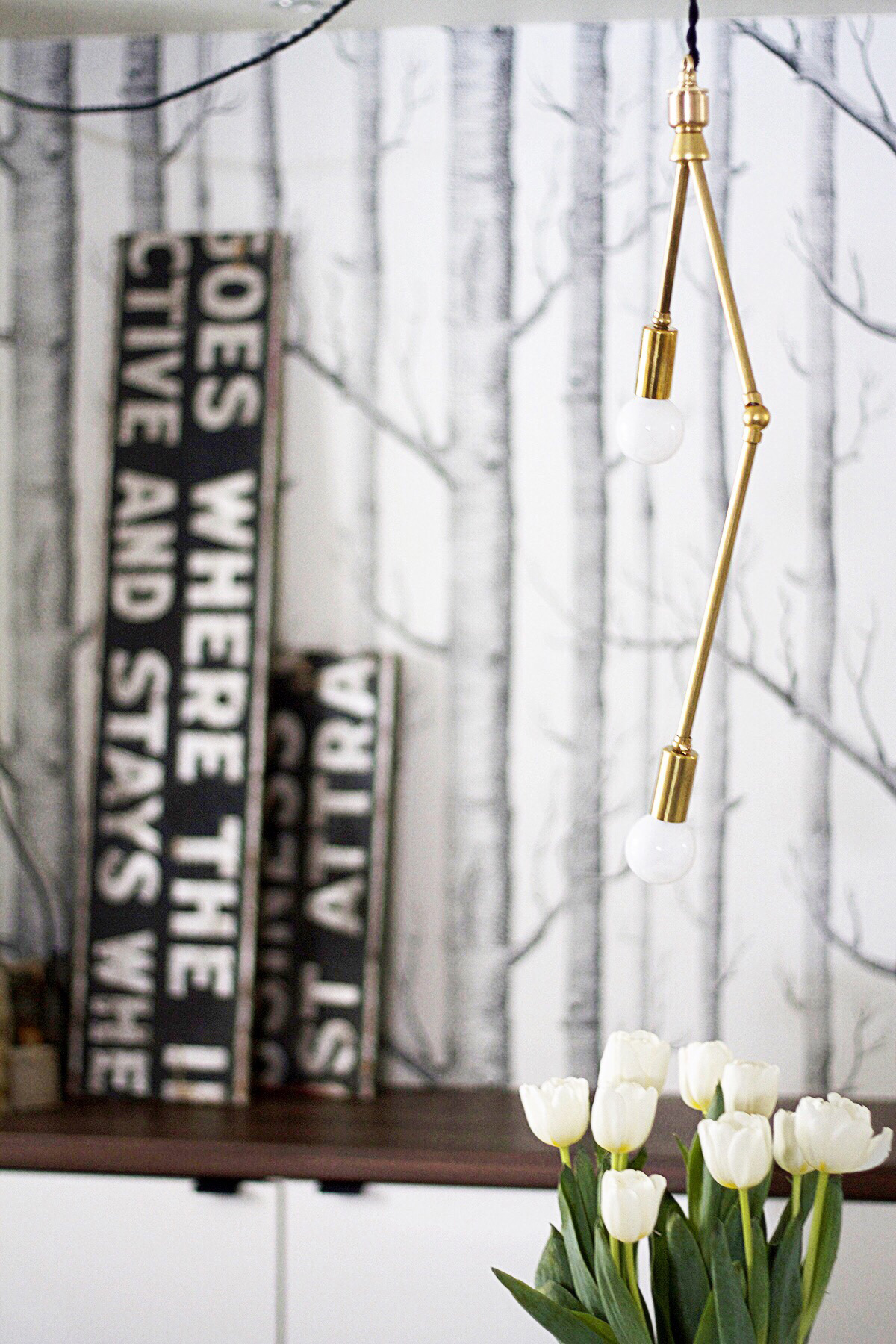 Budz, I kinda like this new quick post method. Way less stressful for yours truly. There is so much stuff that I always want to share, but the pressure of the internet makes me feel like I should always present to you via some big, bad, epic post. How 'bout just a little tid bit? That works for me and makes it way more fun.
Okay, so I am kinda obsessed with all the possibilities of making my own lighting after making the swing arm pendant a few weeks (eh, months) back. Since electricity is scary, I decided it would be best for my next project to do something with a little power guidance. I picked up this Lindsey Adelman DIY pendant from Grand Brass Lamp Parts. It's a lamp set that uses parts that you could find at Grand Brass (my new favorite website on the internets) or even at your local hardware store. I kinda even mixed and matched a few pieces to make it my own (like the cord) and added a dimmer. Anyway, I really enjoyed building this lamp, and it gave me the confidence to tackle something of my own creation down the road. I have lots of ideas brewing.
Anyway, if you're curious too, check out the kits either over at Lindsey Adelman's site or at Grandbrass. Happy almost weekend, this has been a long one.