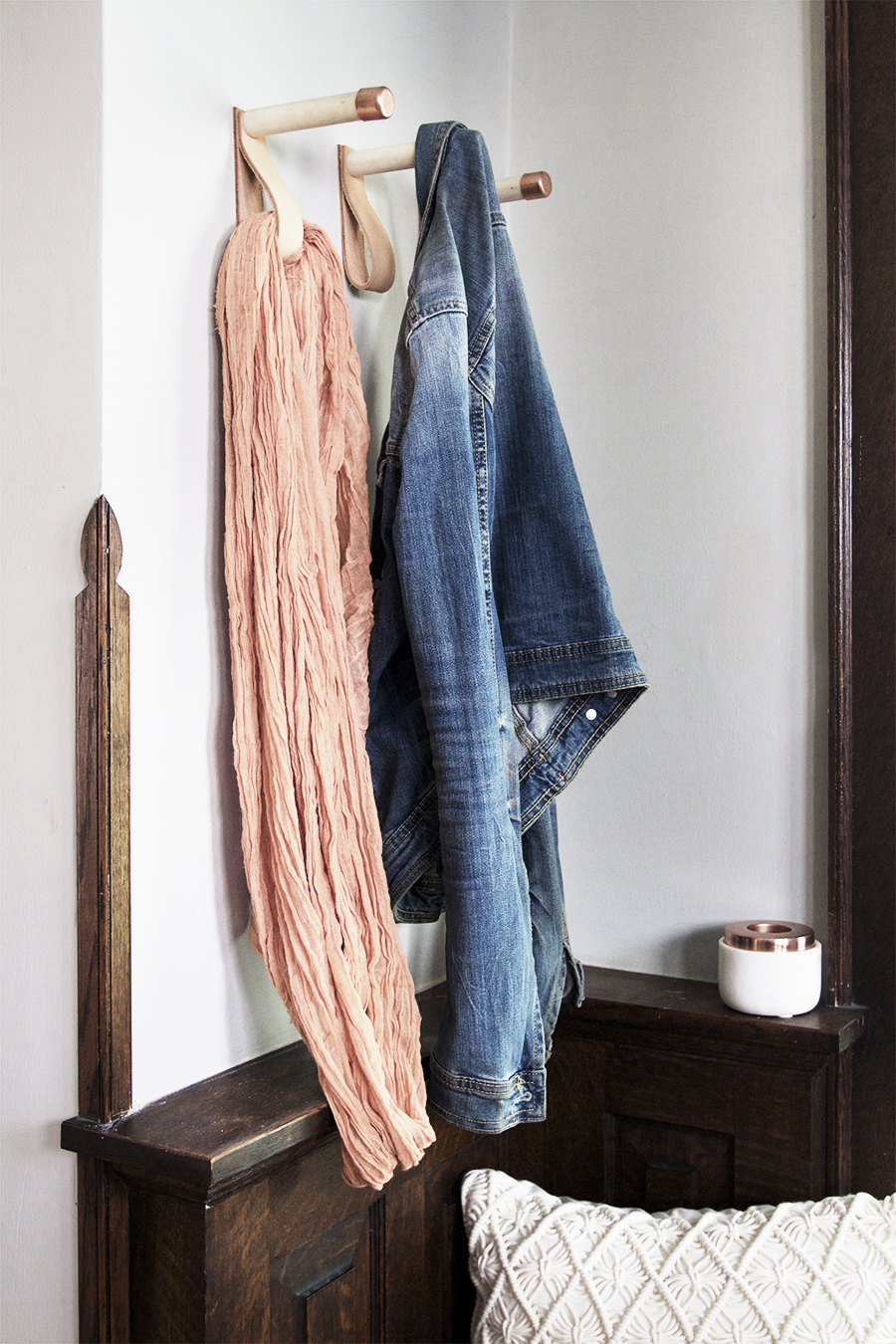 Hey budz. The entryway progress continues slowly but surely! Our house has a lot of good things going for it, but one of the things it doesn't have is a coat closet. Instead it has this really large (in proportion to our house) entryway that doesn't serve a whole lot of purpose. It basically consists of our stair case, a weird wall cut in half diagonally by the stairs, a bay of piano windows, and a bench seat that covers a radiator. These reasons are why it has taken me six years to come up with a viable plan for the space.
In the winter time us Allens rarely use the front entry, we park the cars in the garage and we exit and enter only through the back door. We use our back mudroom to hang our coats, and we stowaway our boots in our shoe cabinet. When our friends and fam come to visit it's a different story. They enter through the front door, and have nowhere to hang there coats. When this happens, the radiator/bench wears two hats, functioning as a coat collector and jacket warmer. Hooks were long over due, it was time to install some! My pals need a place to hang there shit. I need my entryway to not be a disheveled chaotic jacket den all winter long.
Of course this is something that I could have done forever ago, but because of this whole lack of a vision for the space thing, I never felt like it was worth doing. Now I've got a plan, and a new affinity for wood dowels, copper and leather. Put it all together and you get a wood and leather dowel coat hook with copper accents. Seems logical. Here's how you can do it too: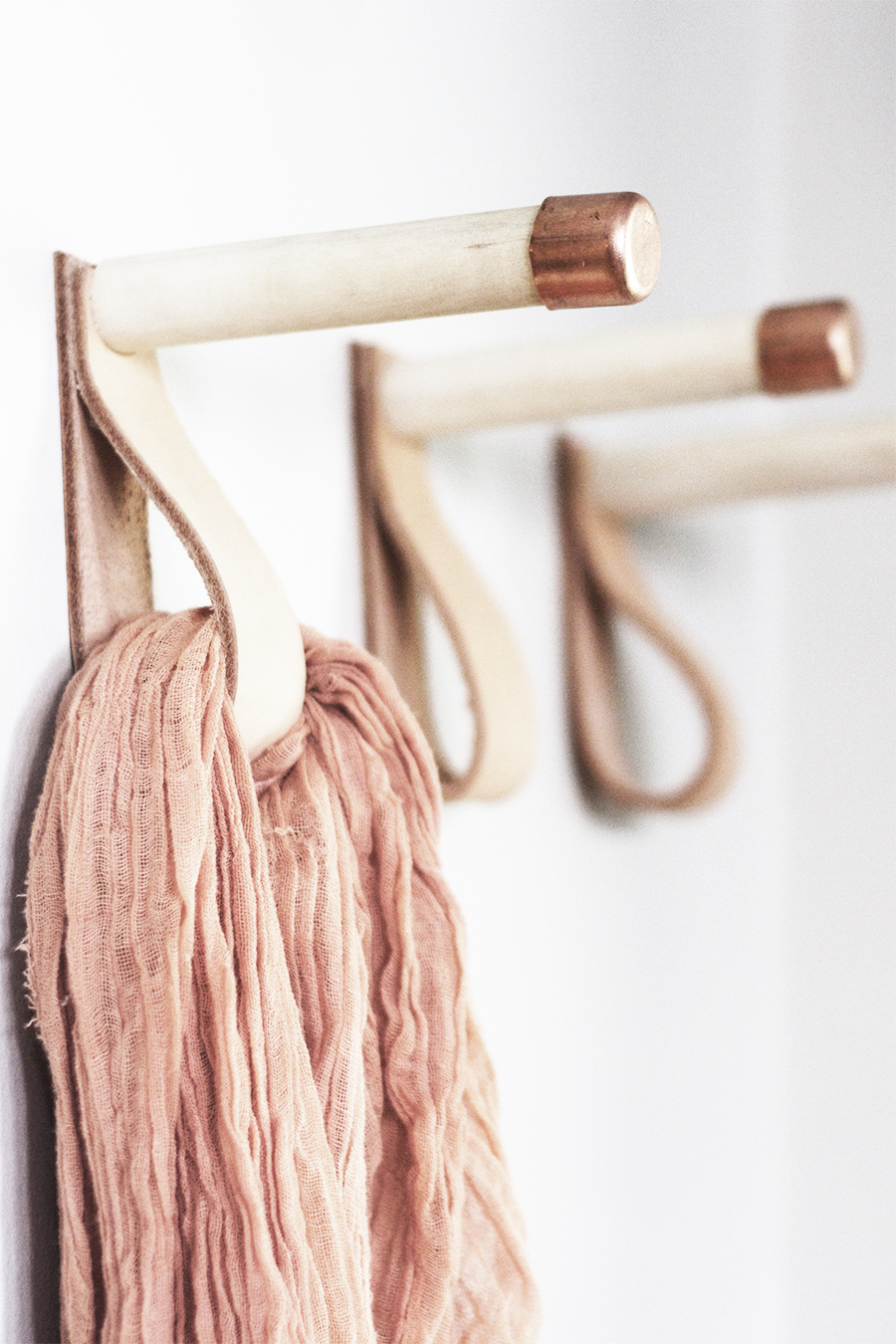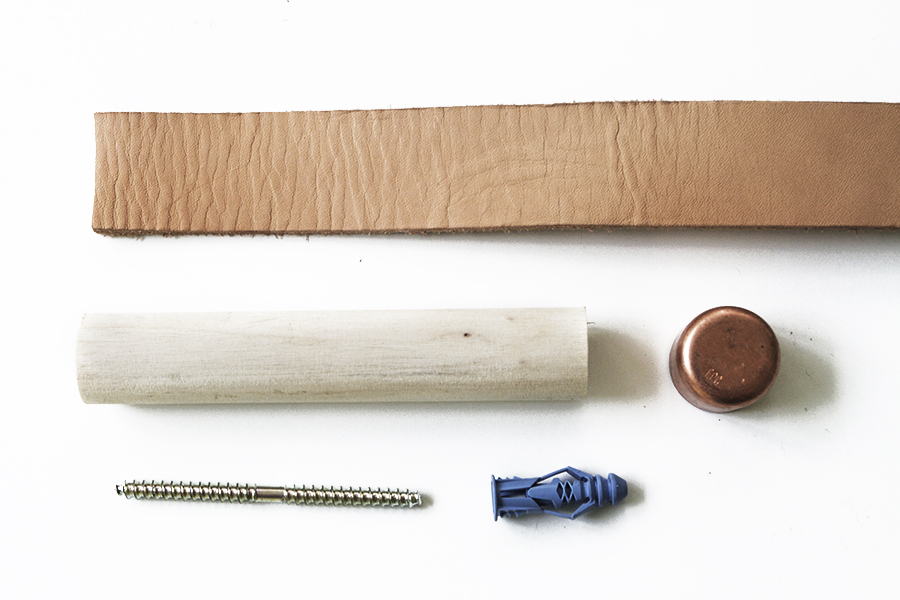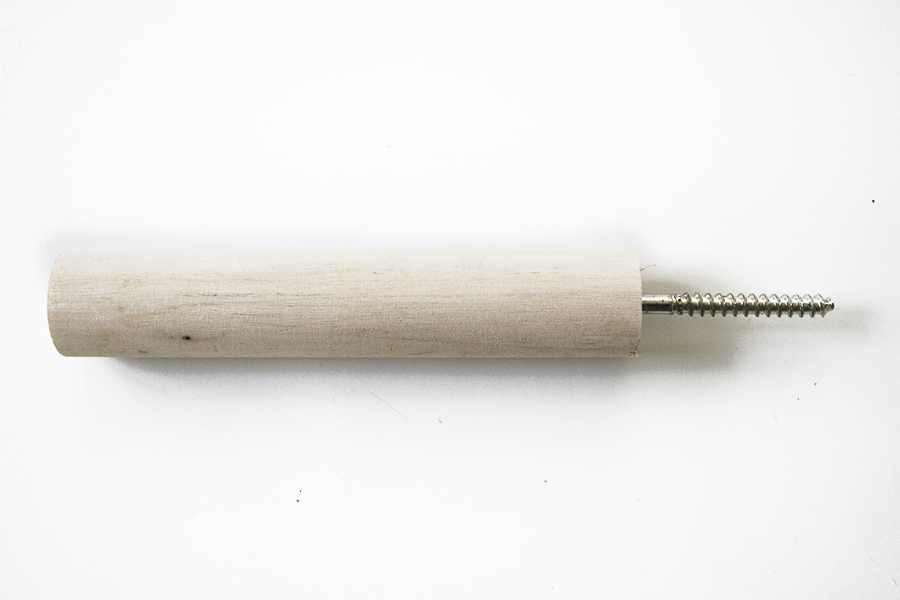 Screw & Dowel
Using a 1/8″ drill bit make a hole in the center of the dowel approximately 1 ½" deep. Insert one end of the dowel screw into the wood dowel. Use a pliers to help sink the screw. Stop when you've reached half way. Using a 1/8″ drill bit, pre-drill holes in the top and bottom of the leather (about a ½ from each end)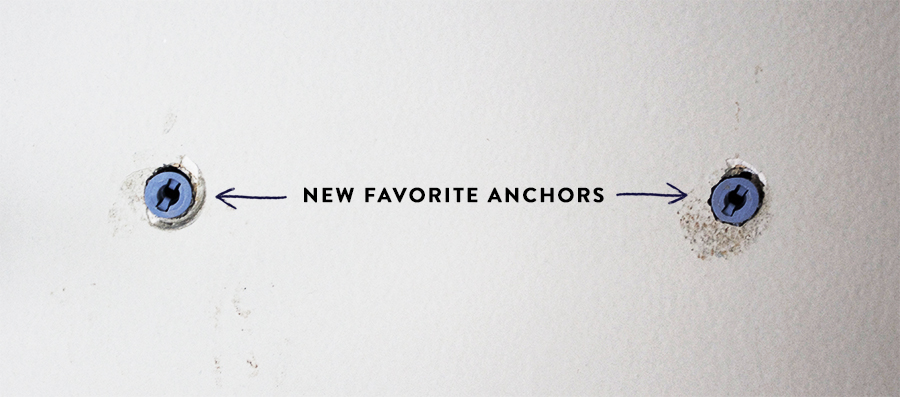 Anchors Away
In the wall, drill holes for the anchors using a 5/8″ bit. If you are drilling into plaster you may have to also drill into the lath. Use a hammer and lightly pound the anchor into the hole. Take the dowel and sandwich the leather (folded in half) between the dowel and anchor. Screw the dowel into the wall. Add the copper caps, if needed use an adhesive to hold in place :)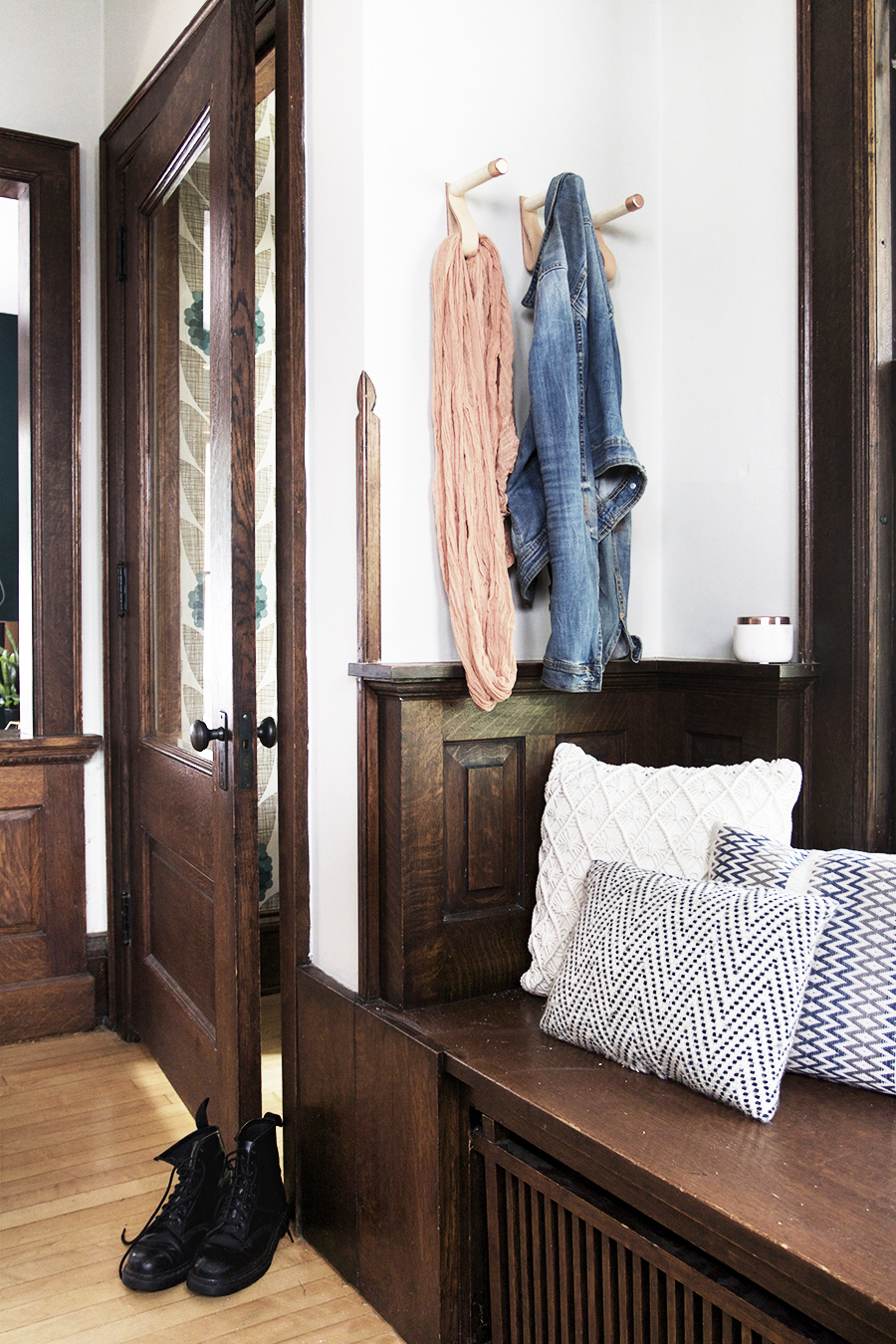 There's still a bit more work to do in the old entryway. I am on the hunt for a rug and some artwork, and I might have to upholster one more bench cushion (have I mentioned that I'm not a fan of sewing), but we're close, and it's already improved the lack of function and general prettiness ten fold.