Friends! Hope the holiday season is treating all of you well. I'm finally starting to get in the spirit, I think the lack of cold weather and snow has really making it hard for it to truly feel like winter is here.
With the help of Ace Hardware, I've been really enjoying decorating our new basement for the holidays, it's making it start to feel like it's officially christmastime, especially in the evenings. I've added lots of sparkly lights all over the place. After realizing the power of LED bulbs in my living room, I was intrigued and curious to start a collection of LED string lights for the holidays (and beyond). Ace offers an impressive supply of many types of both incandescent and LED string lights as well as wired vs. battery powered sets. I went all in this year, buying up a ton of the battery powered lights. I was able to tuck string lights into all sorts of nooks and crannies of the basement to create a magical feel. Micro LED wire lights look pretty awesome wrapped around a bundle of birch logs, twisted around a set of ornaments, or even tucked into a house plant – and not having to find and outlet to run them on has been a sweet bonus! The battery powered lights also include a 6 hour timer, once you power on the lights they stay on for 6 hours and then off for 18 – kind of amazing.
I also created what I'm calling "holiday marquee trees". Using just a few simple supplies I picked up at my local Ace I was really able to pack a lot of holiday punch for not a lot of bucks. I'm including the marquee tree DIY with photos and instructions below. First though, you gotta check out my wintery basement space!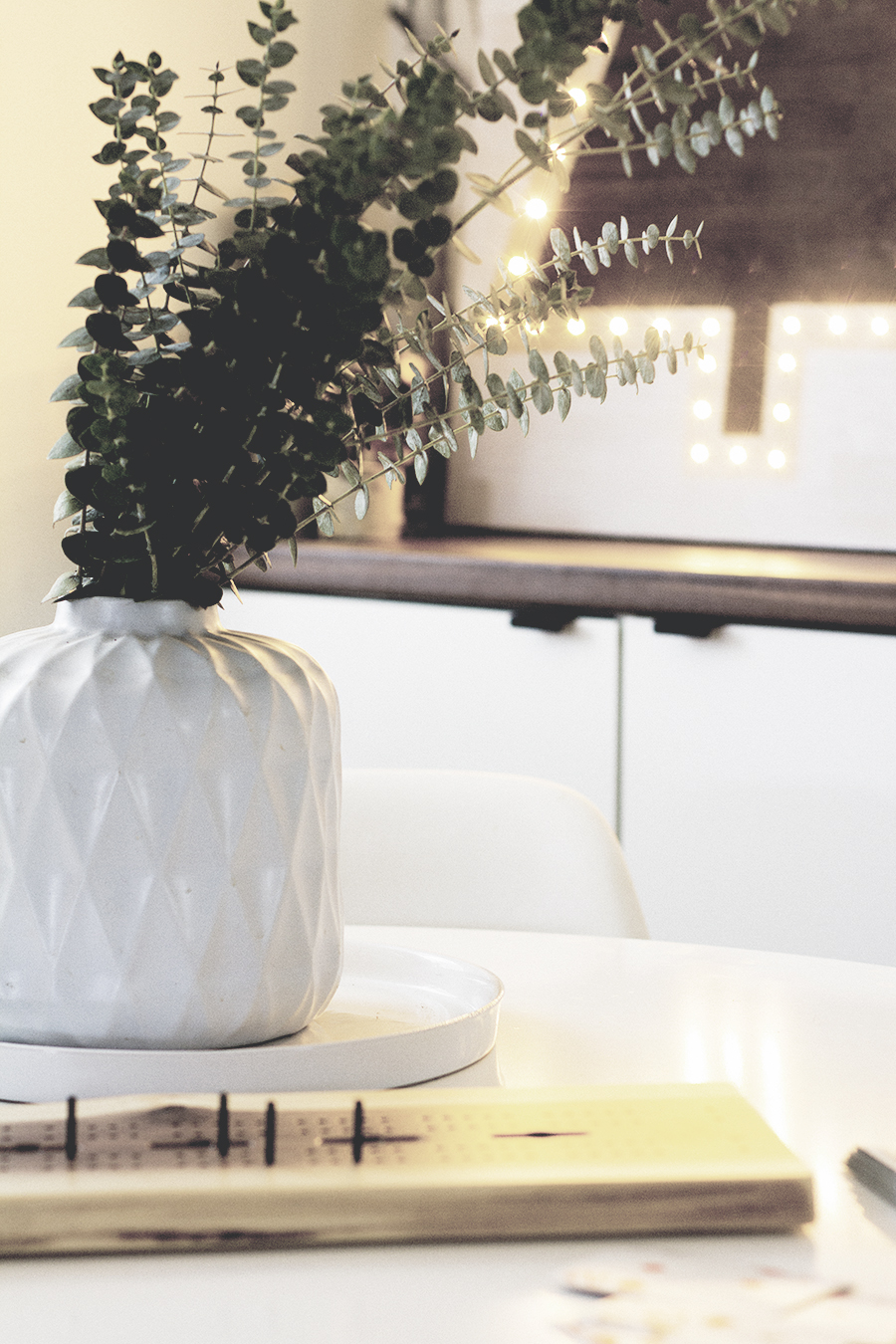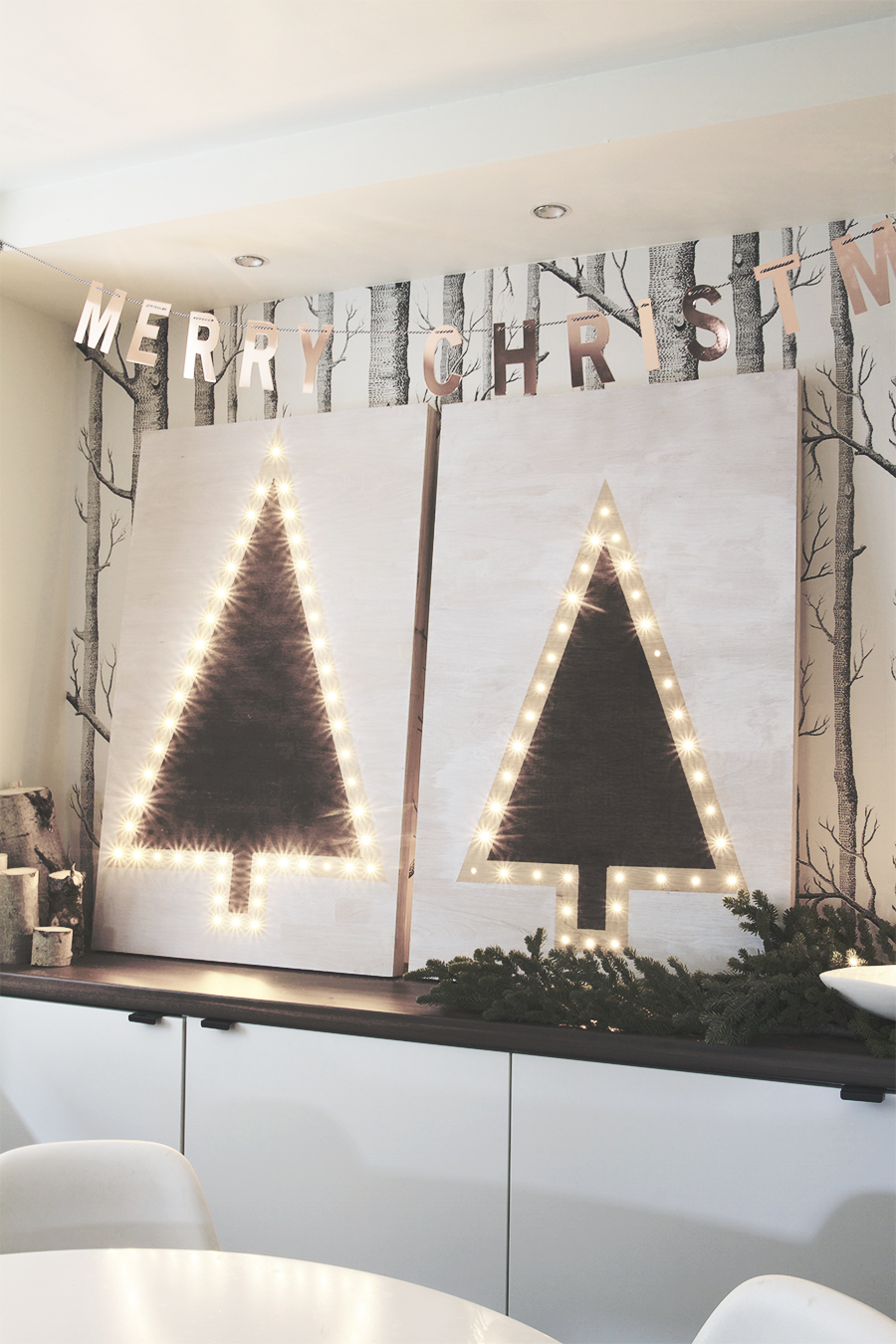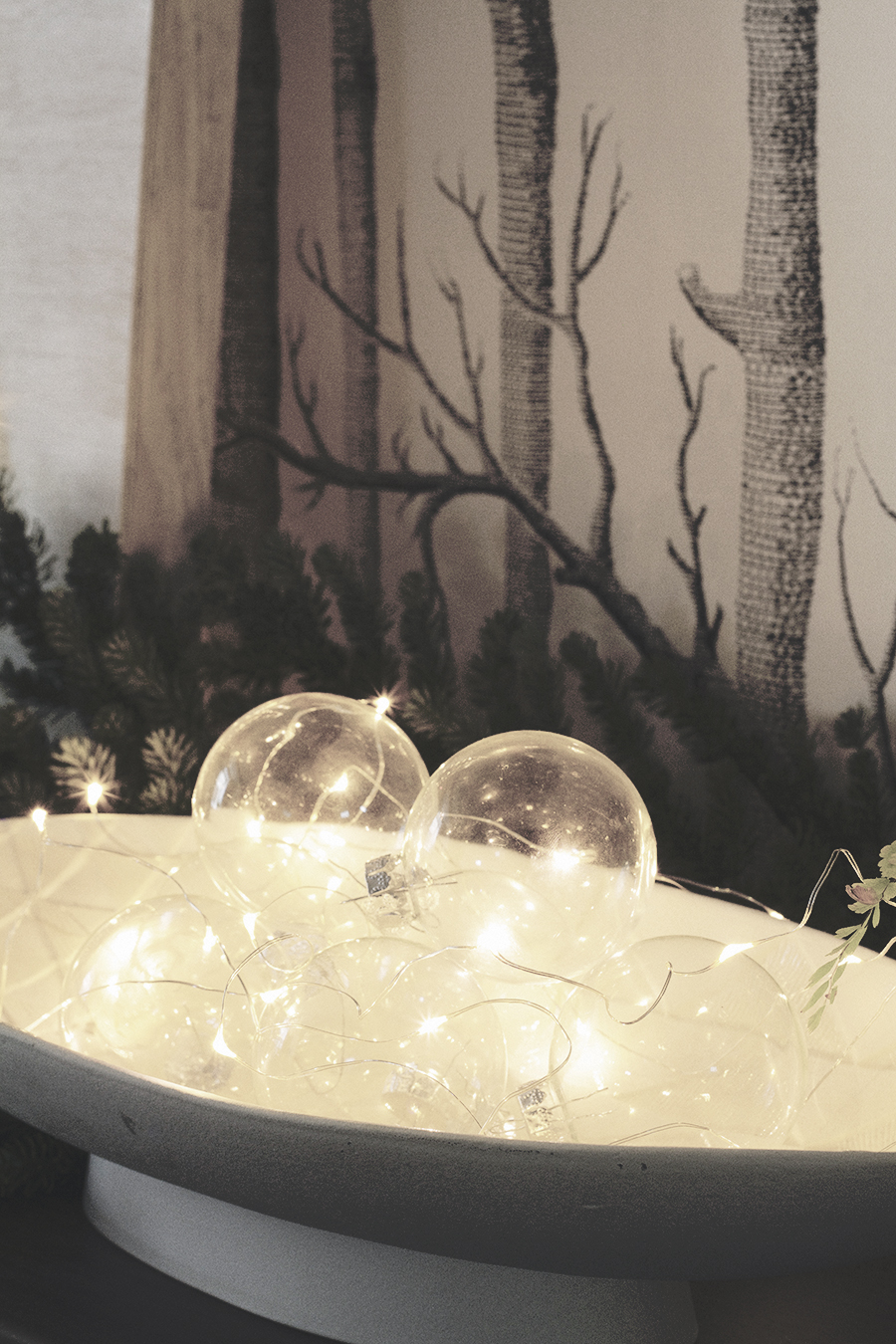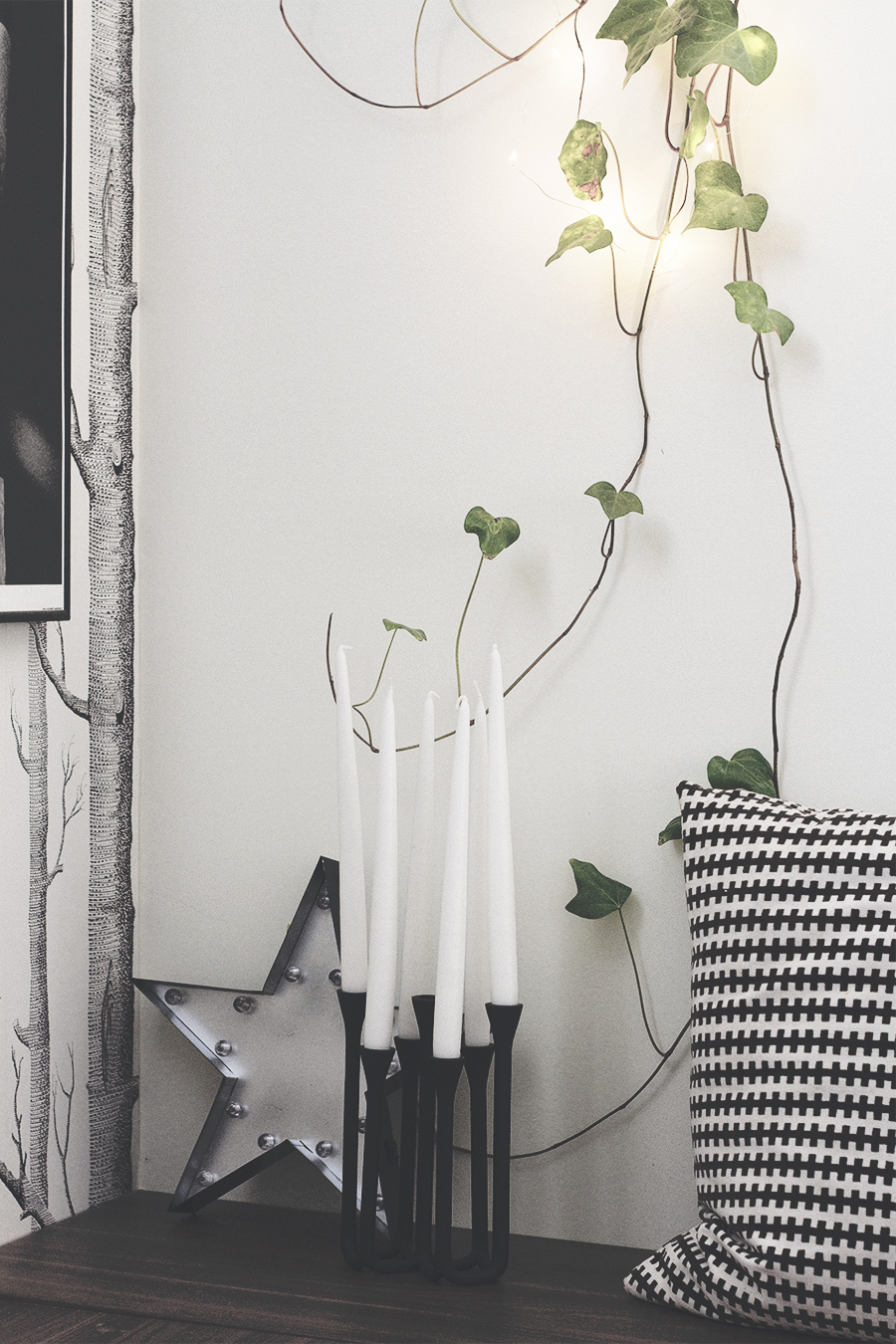 And here's the DIY marquee proj with lots of pics:
1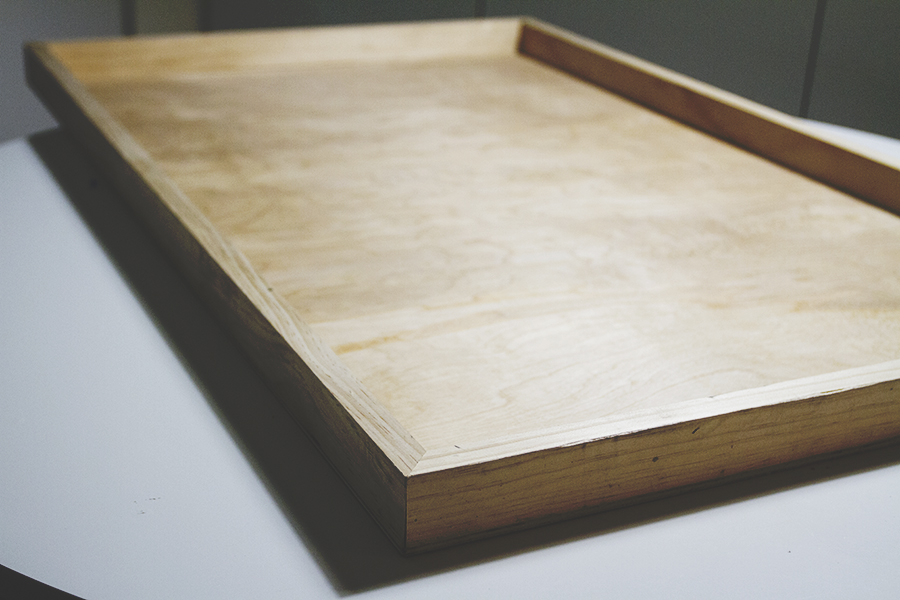 2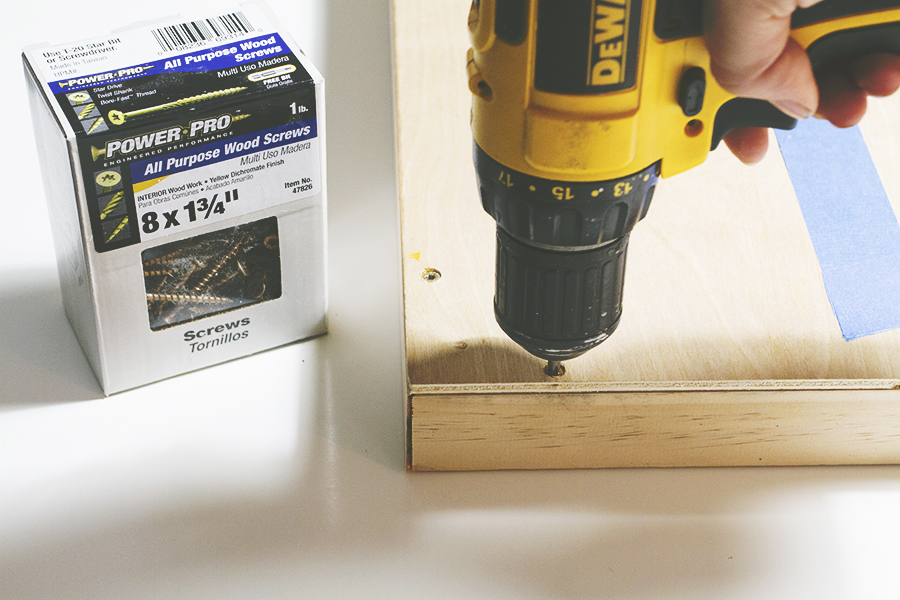 3
4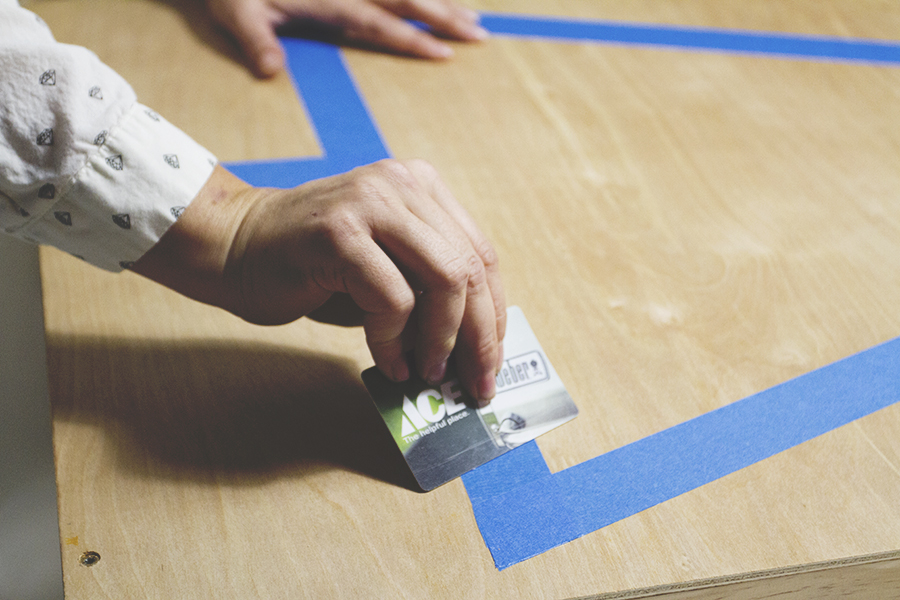 1
It all starts with a 1/4″ piece of plywood (I cut mine to 24″ x 36″ attached to a frame made of 4 – 1×2's, miter cut to the dimensions you have chosen.
2
Attach the plywood surface with screws using my favorite:
1 3/4″ star drive screw
. The star drive bit (included with the scres) gives a much better grip on the screw and allows you drive the screw easily. I'm never doing philips head screws again.
3
4
Use a credit card of a super sweet gift card that you could have the chance of winning (see below) to smooth out the tape and give it good adhesion to the plywood. This helps to prevent bleeding from the stain and paint.
5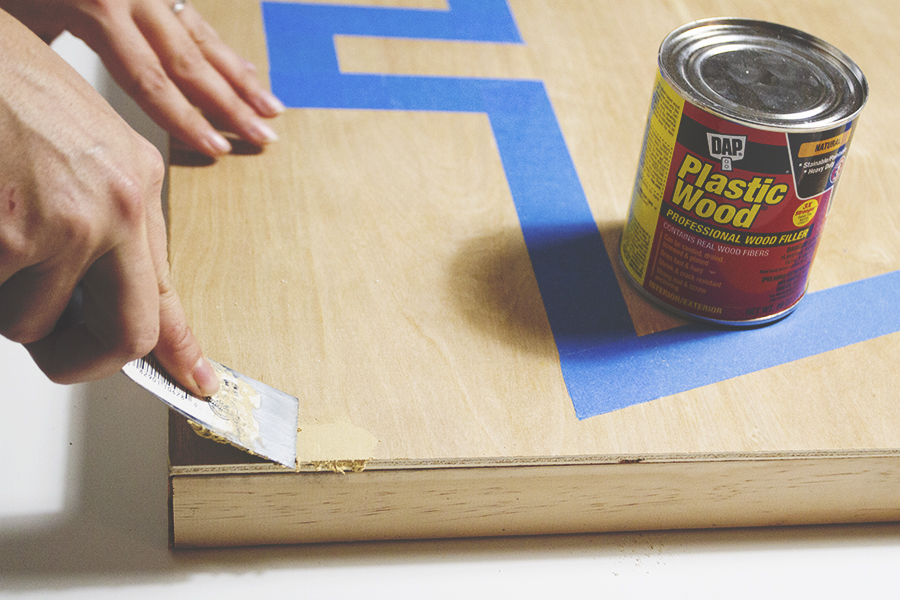 6
7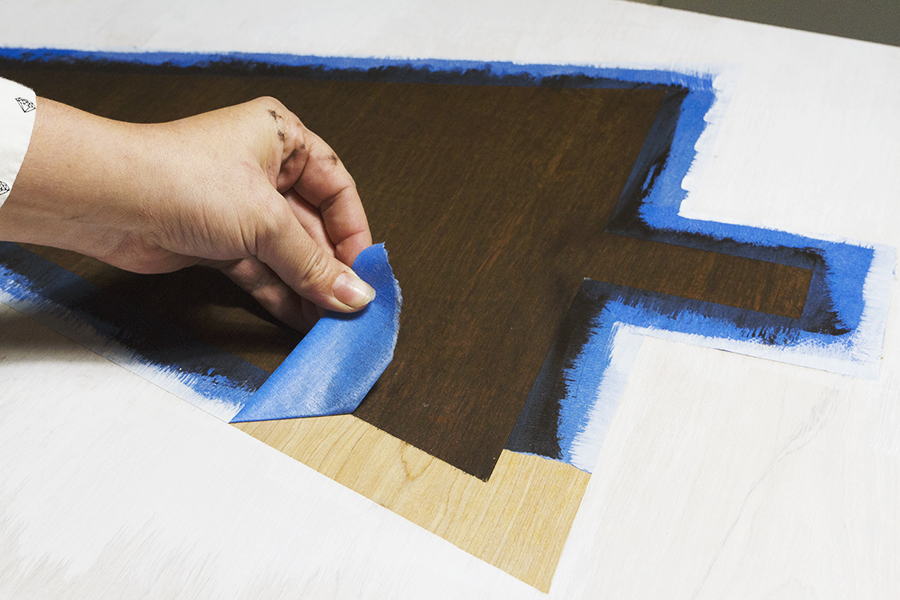 5
Fill the screw holes, let dry and lightly sand. My go to hole filler is
plastic wood
, it fills easily, drys quickly and takes stain or paint well.
6
I used a
ebony stain
to fill the interior of the tree shape and watered down some white latex paint to give a white-wash effect to the exterior of the shape.
7
After you let the paint and stain dry, carefully peel a way the blue tape. Peel the tape away at a 45º angle for best results.
8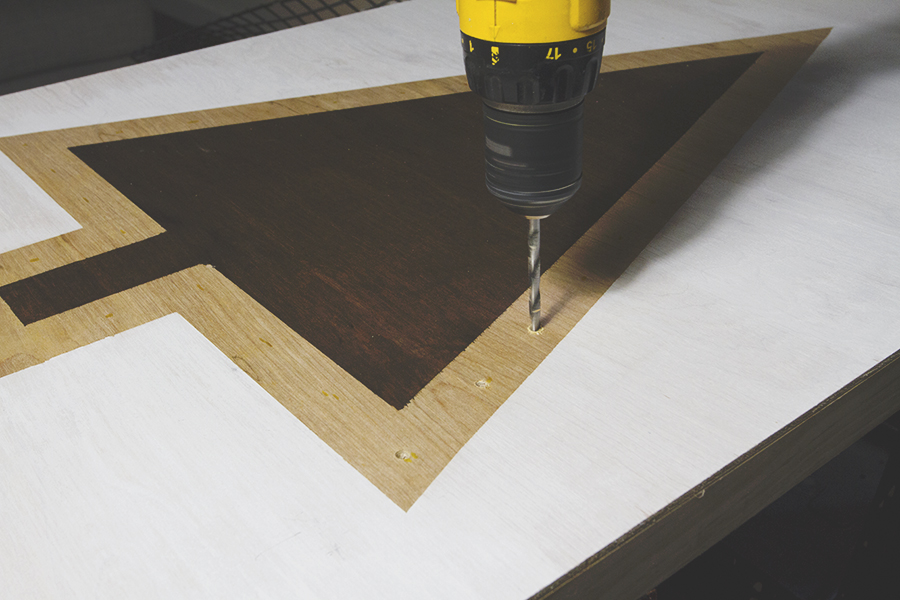 9
10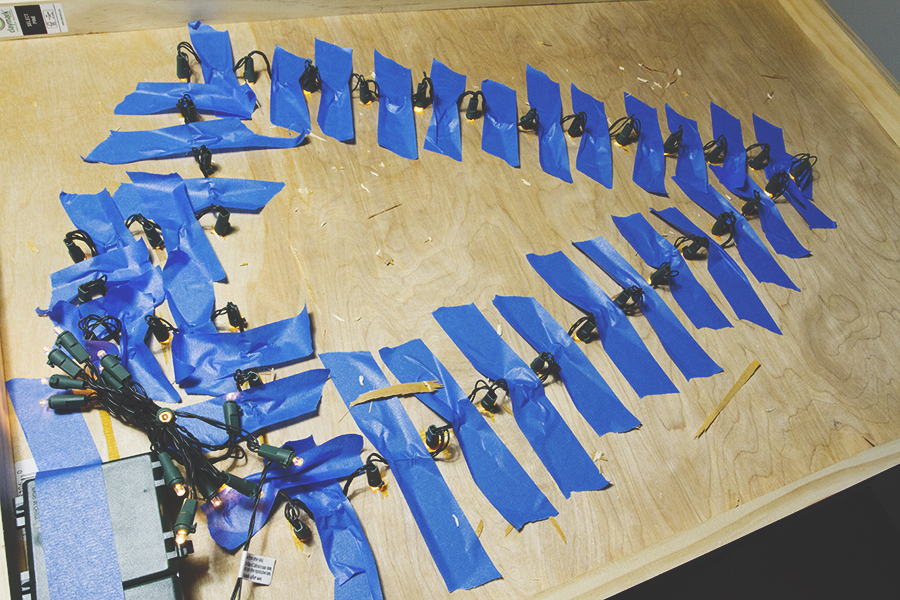 8
Now begins the assembly of the lights. Using a drill and a
7/32 drill bit
, drill holes in the center of your raw wood approx 2″ apart.
9
10
Continue inserting the lights into the holes until you have them all filled. If you have excess lights just tuck them behind the frame with the battery pack.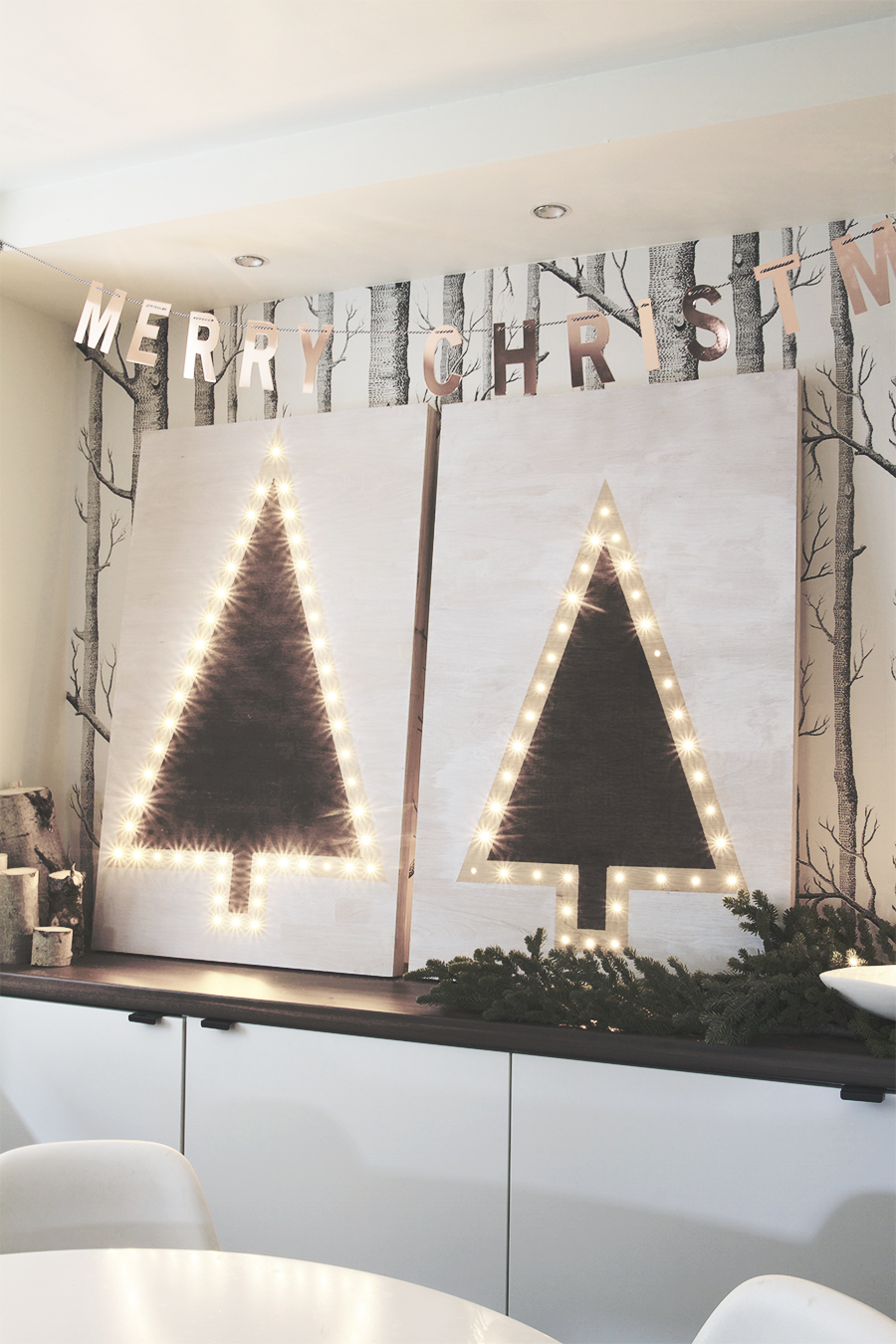 Budz, Ace Hardware has you covered for all your holiday supplies, from interior and exterior string lights and timers, to extension cords. They even have garland, wreaths and decor to get your home ready for the holidays too (even if it doesn't quite feel like it outside).
Together with Ace, I'm giving away a $100 gift card. Entries will be taken between now and December 4th at midnight. You can enter three ways, via facebook like, instagram follow, or just a basic entry. Happy Holidays, and good luck!

I'm excited to be collaborating with
Ace Hardware
as a part of their
Ace Blogger Panel
! Ace has provided me with compensation and some of the materials necessary to complete this project! All opinions are my own. Thanks a biznillion, Ace!