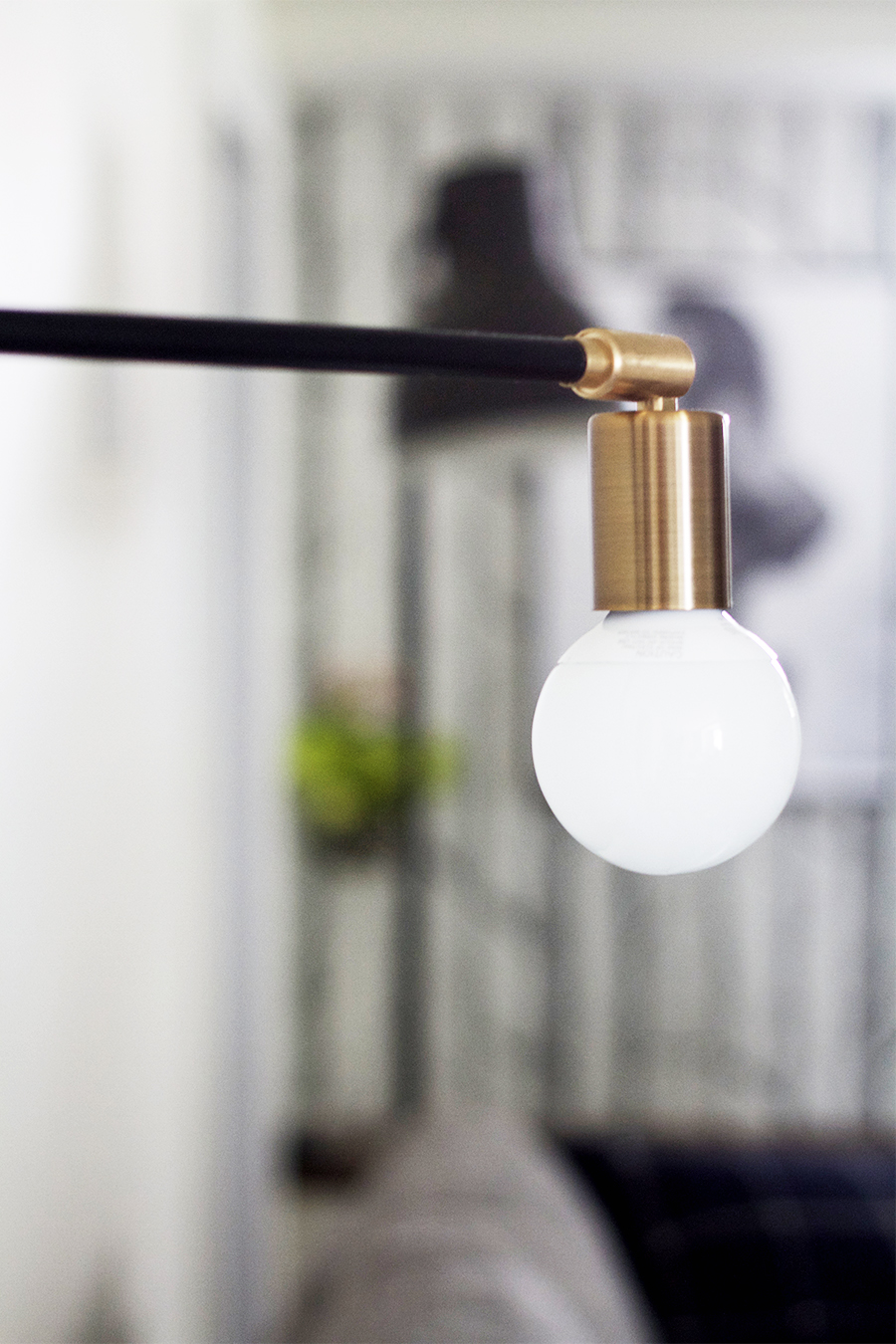 Hey Guys! I've been drooling over the lamps at One Forty Three for what seems like years now, and every pic I see come through my pinterest feed featuring a swing arm lamp I automatically pin. I've just been waiting one to add one to the almost-finished-basement, and then I saw a recent ASK This Old House episode where they walk you through re-wiring an old lantern into a electrified lamp. Obviously, I wasn't going to be electrifying any lanterns, but I realized that the basic technique could be applied to any lamp easily. All of a sudden electricity wasn't so scary.
After snooping around the internet a little bit, I was able to find this site: Grand Brass Lamp Parts, the site looks like it was made in 1998, so I was a little hesitant, but I began looking around and quickly realized all the parts I needed to make a pretty cool looking swing arm lamp were right at my finger tips. Granted, the look I admire often features some bent tubing which really speaks to that clean, modern, look, I didn't have a tube bender and I opted to use a simple wing nut toggle to achieve my angles. I actually really like the look, even though it would have not been my preferred method originally.
Anyway, I wanted to share this with you guys, because making a lamp is fun and it costs half the price of buying online. Plus, the possibilities seem endless. I can easily see adding a telescoping feature to a swing arm lamp, OR make a string of lights, OR creating a sweet pendant, OR making a bad ass ceiling fixture. Endless. Possibilites.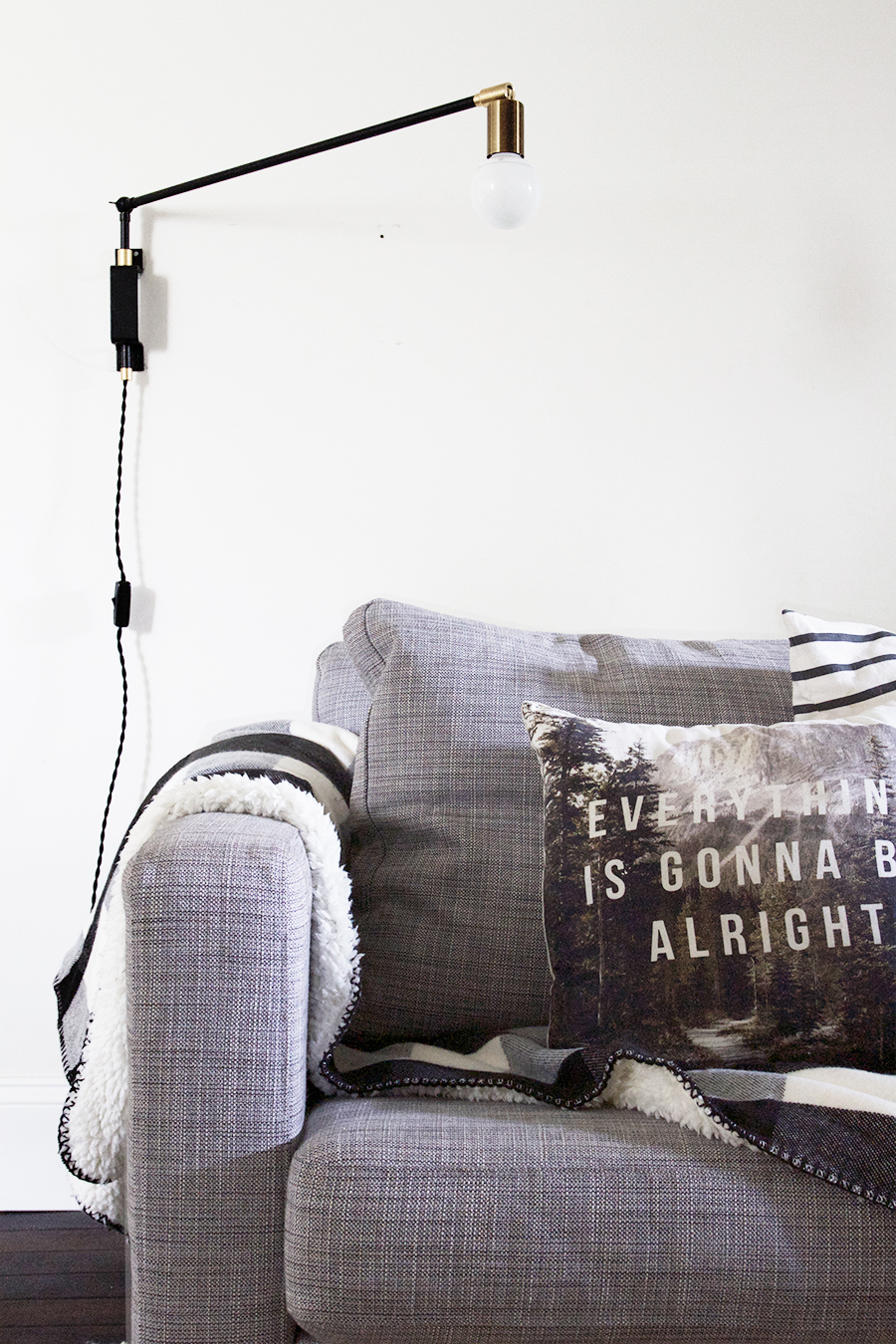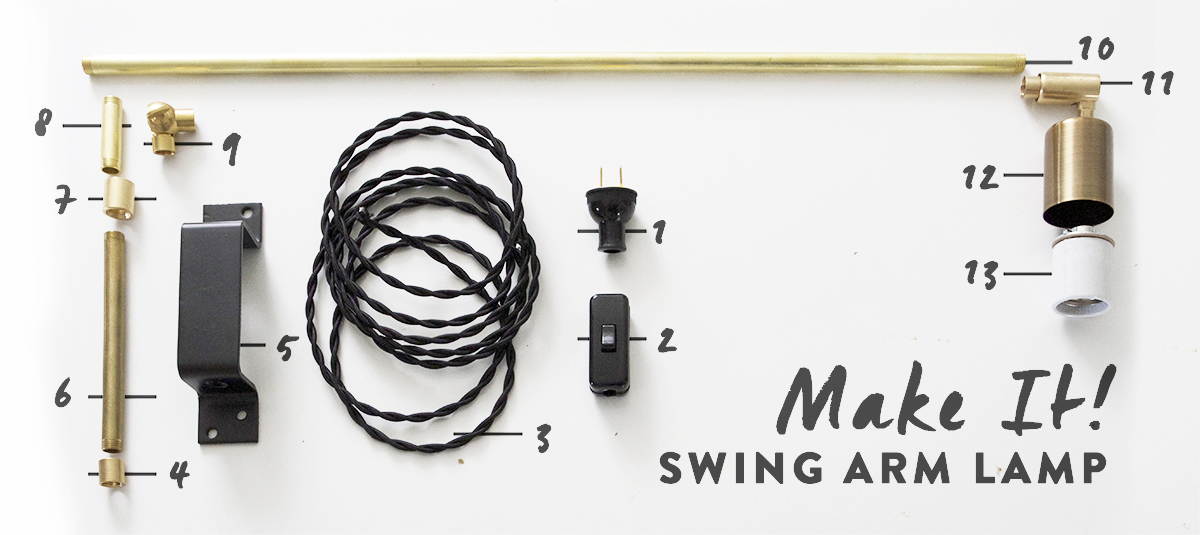 Parts List
1
2
3
4
5
6
7
8
9
10
11
12
13
Total = $56.46
1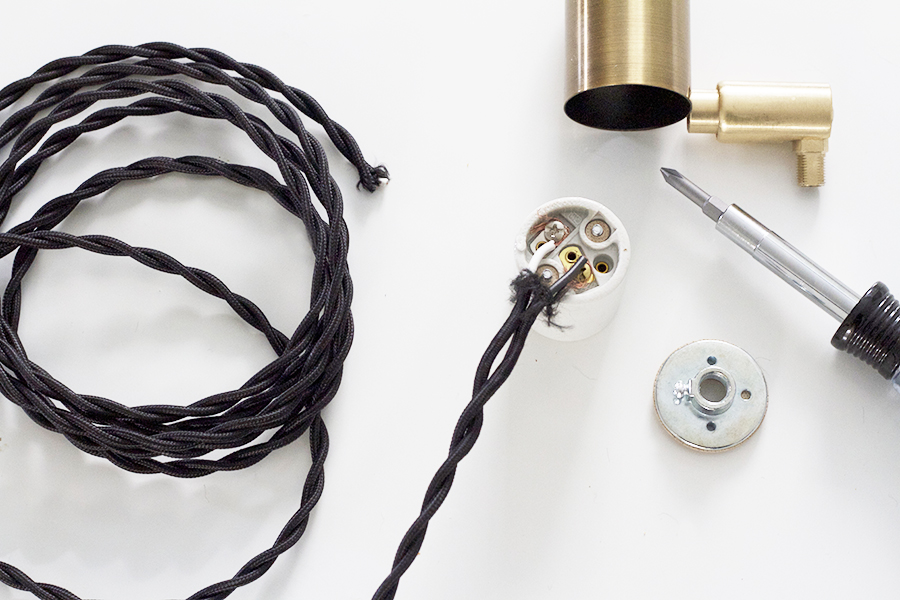 2
3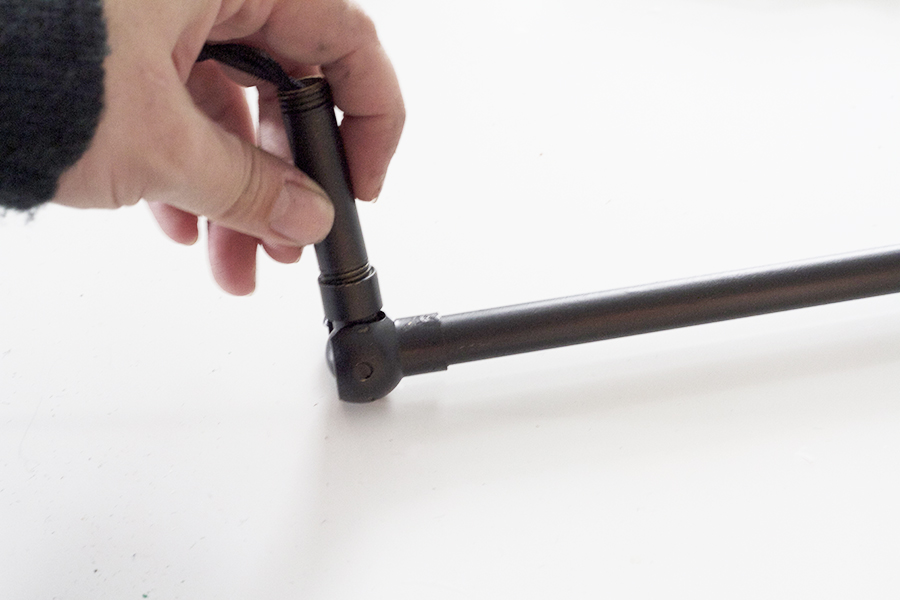 1
When building your fixture, you basically want to start at the socket and then work backwards. Strip your wires and attach them to the screws on the insulated socket – one wire for each screw.
2
Working backwards snake the wire through the socket and socket cup. Next snake the wire up towards the 90º swivel (straighten the swivel when snaking).
3
Continue connecting the tubing in order. Pieces 9, 8 & 7 seen here. I painted the brass black using some matte chalk board spray paint.
Tip: When painting tubing, use a 3″ screw drilled into a sturdy board (seen here). Sink the screw about 1/2″ deep and then rest the tubes on the screws. This way you don't have to worry about the tubes rolling around and ruining the paint job.
4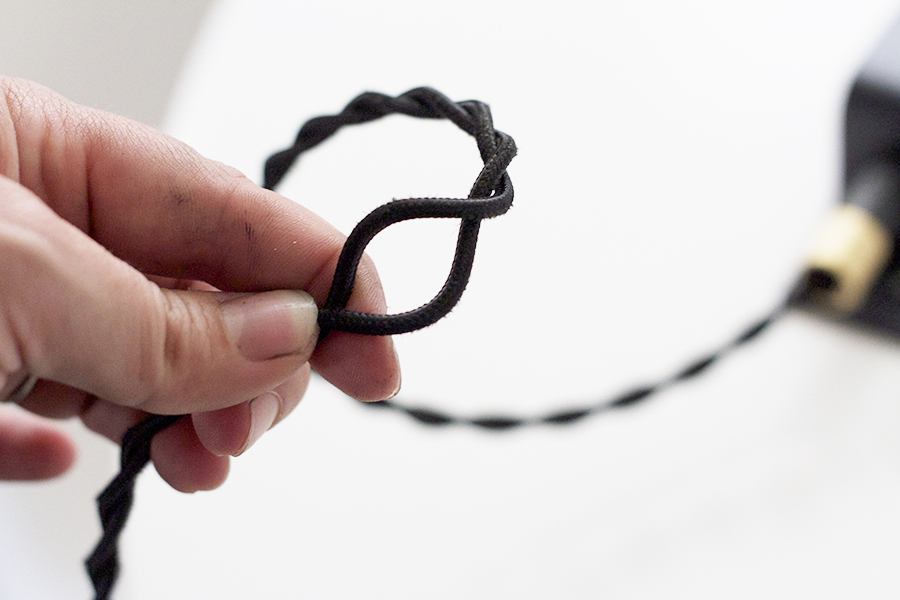 5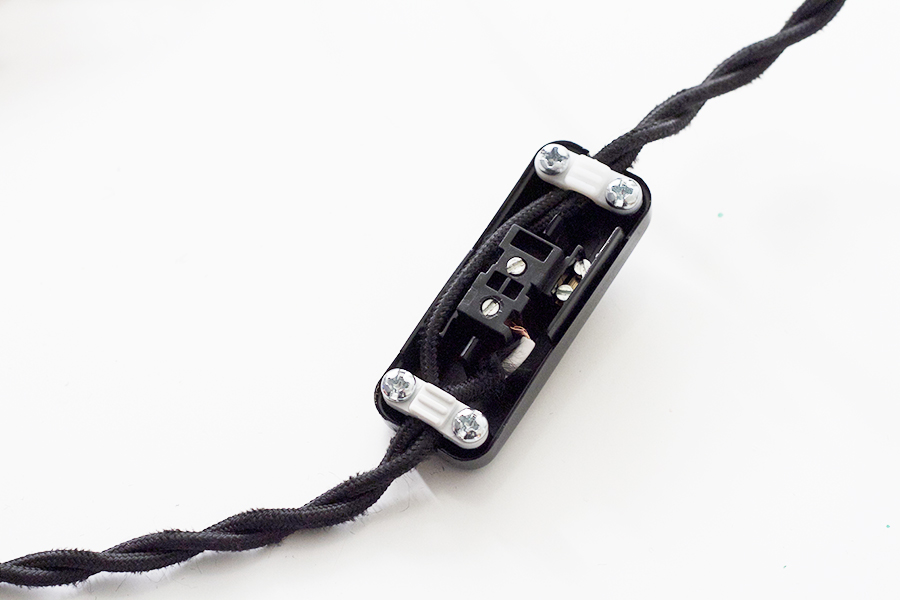 6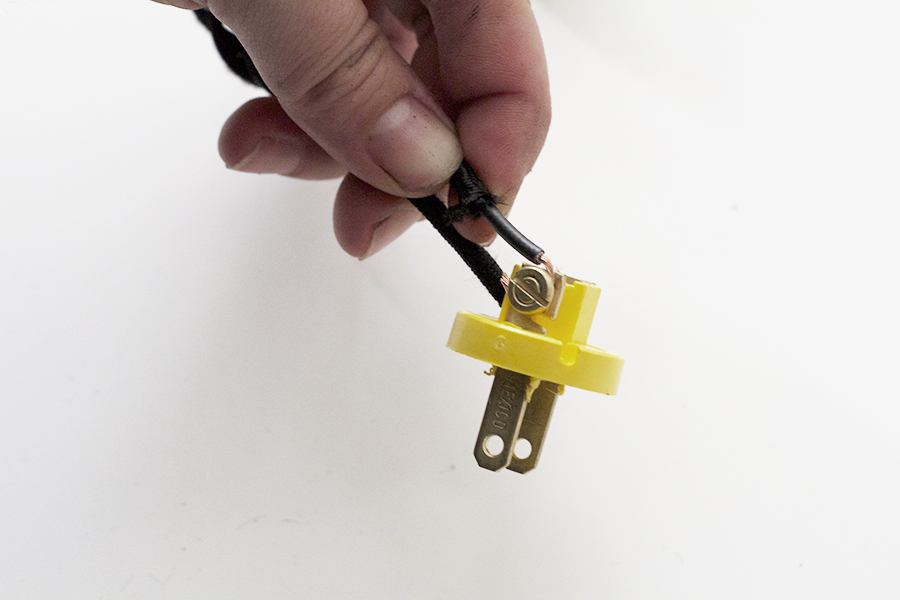 4
Note, The bar does not come pre drilled, you will need 1/2″ metal bit to drill two holes. Connect piece 4 to piece 6 sandwich the bottom of piece 5.
Now you're ready to add the toggle switch. Cut one of the wires and lay it inside the toggle housing.
Tip: When drilling the bar (piece 5), use clamps to hold it down so it doesn't jump around (seen here).
5
Strip the cut wire on both ends, carefully insert the wire into two holes (one end of the cut wire for each hole –
(see diagram here
). Tighten the screw to keep the wires in place insuring a strong connection.
6
Lastly you'll need to attach the plug. Simply remove the two screws, and remove the plug cap. Thread the wire through the cap and then strip both ends of the wire. Each wire connects to one of the screws. Put the plug back together using the screws you had previously removed.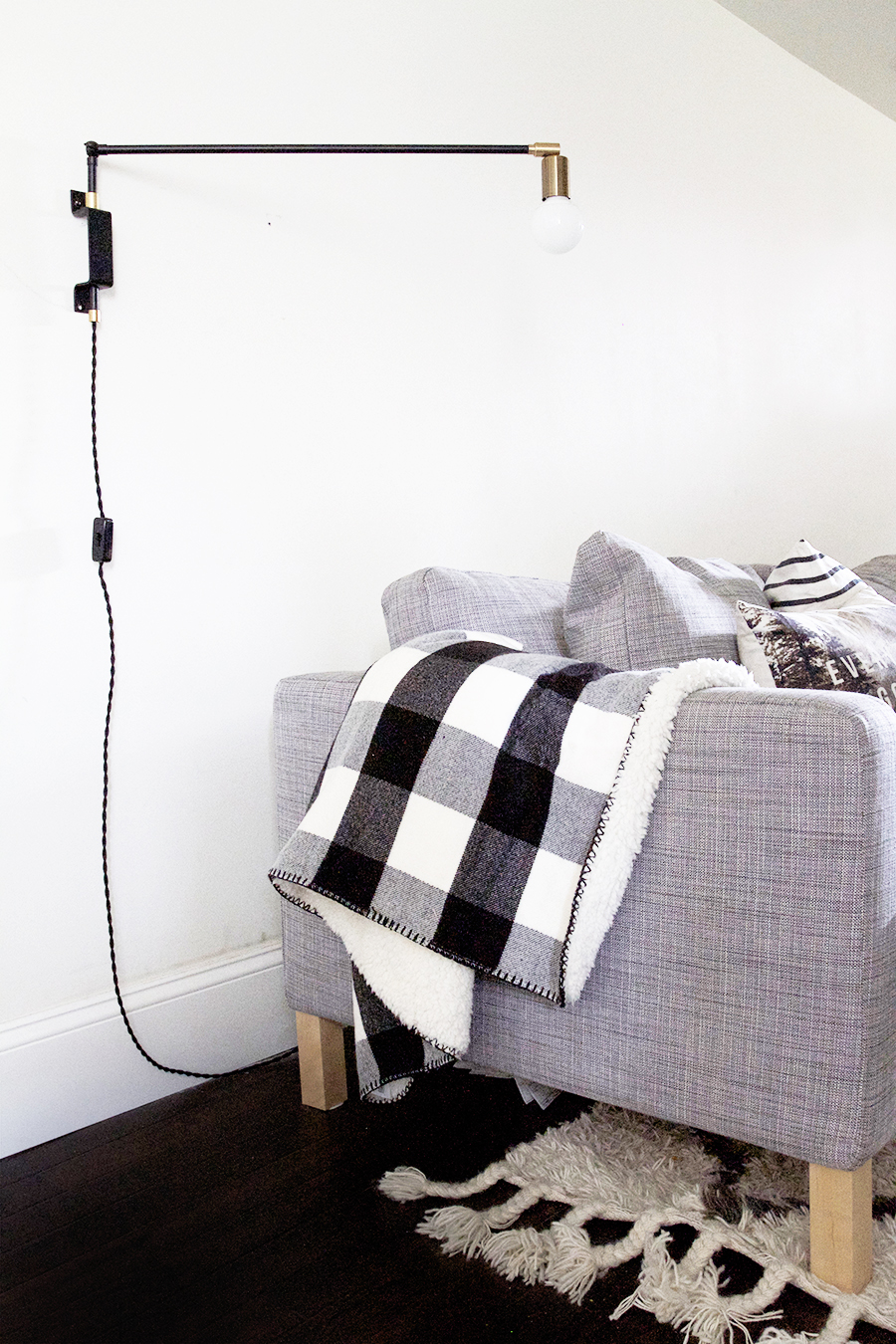 That's it you guys. It's so easy. I'm already scheming for my next lighting project. You know there will be more!