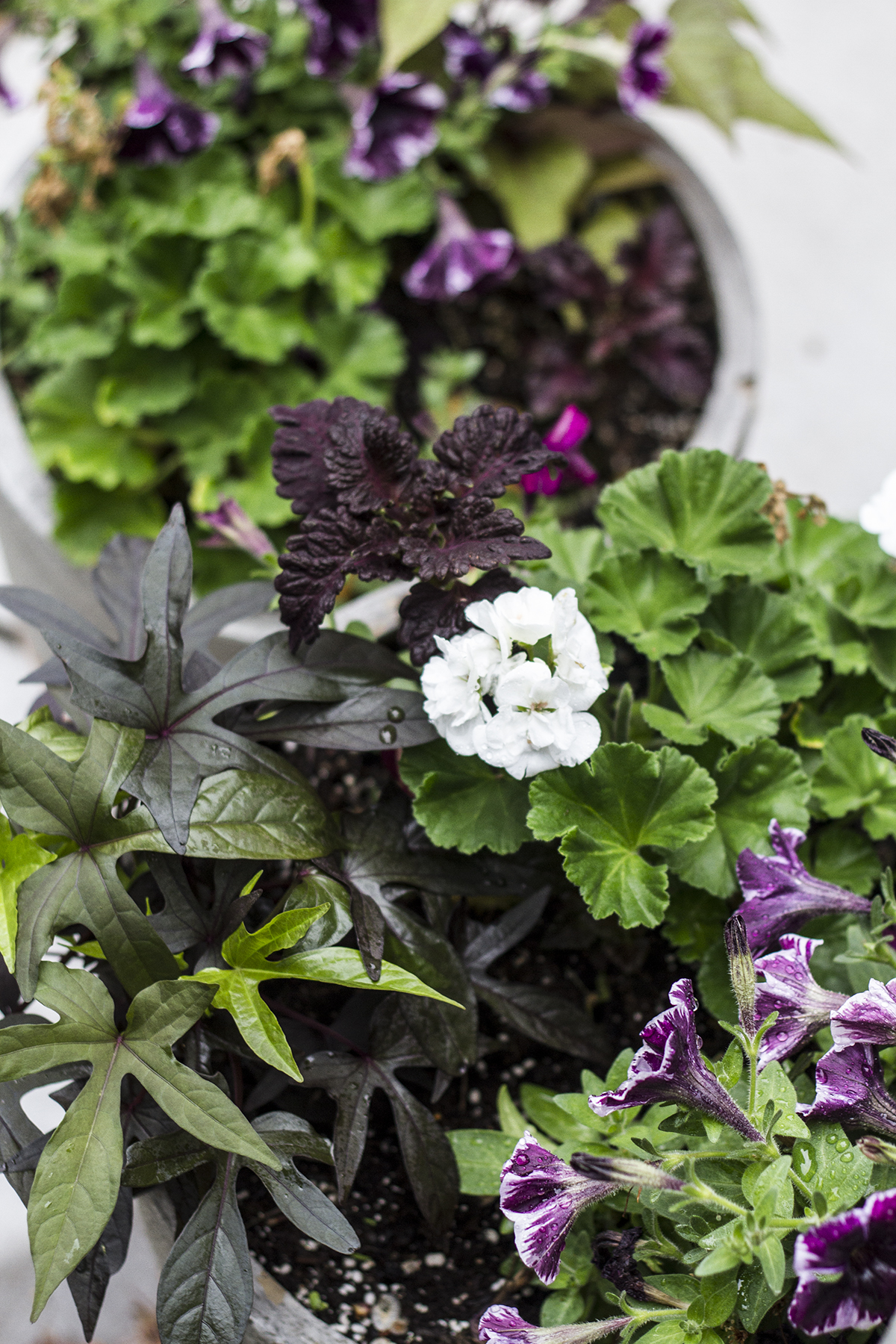 Friendthrens. I tell ya, the only downside to having a cabin is not being able to give respect due to the gardens. They are thriving this year, but they are in desp need of some cleaning up. I have to actually schedule time in my calendar to hang out with them. I wouldn't change a thing, but I do miss toiling over them, and I hope I still get a chance to this summer.
As you might remember, I think it was only 6 short weeks ago that MPLS was covered under 18″ of snow. Last week it was tipping the scales at 100º, go fig. No matter what, I still love gardening and I still very much enjoy doing these monthly recaps. If you're a gardener, I can't encourage you enough to take monthly photos of your garden, year after year. There is so much you forget, and there is so much growth to see. It can be hard to realize the changes if you're not documenting as you go.

Ever since Prince left us, I have felt compelled and very happy with my purple window boxes and planters. When it comes to annual flower color combos, I think purple, white and green foliage might be my fav. What about you guys, do you have a go to color combo?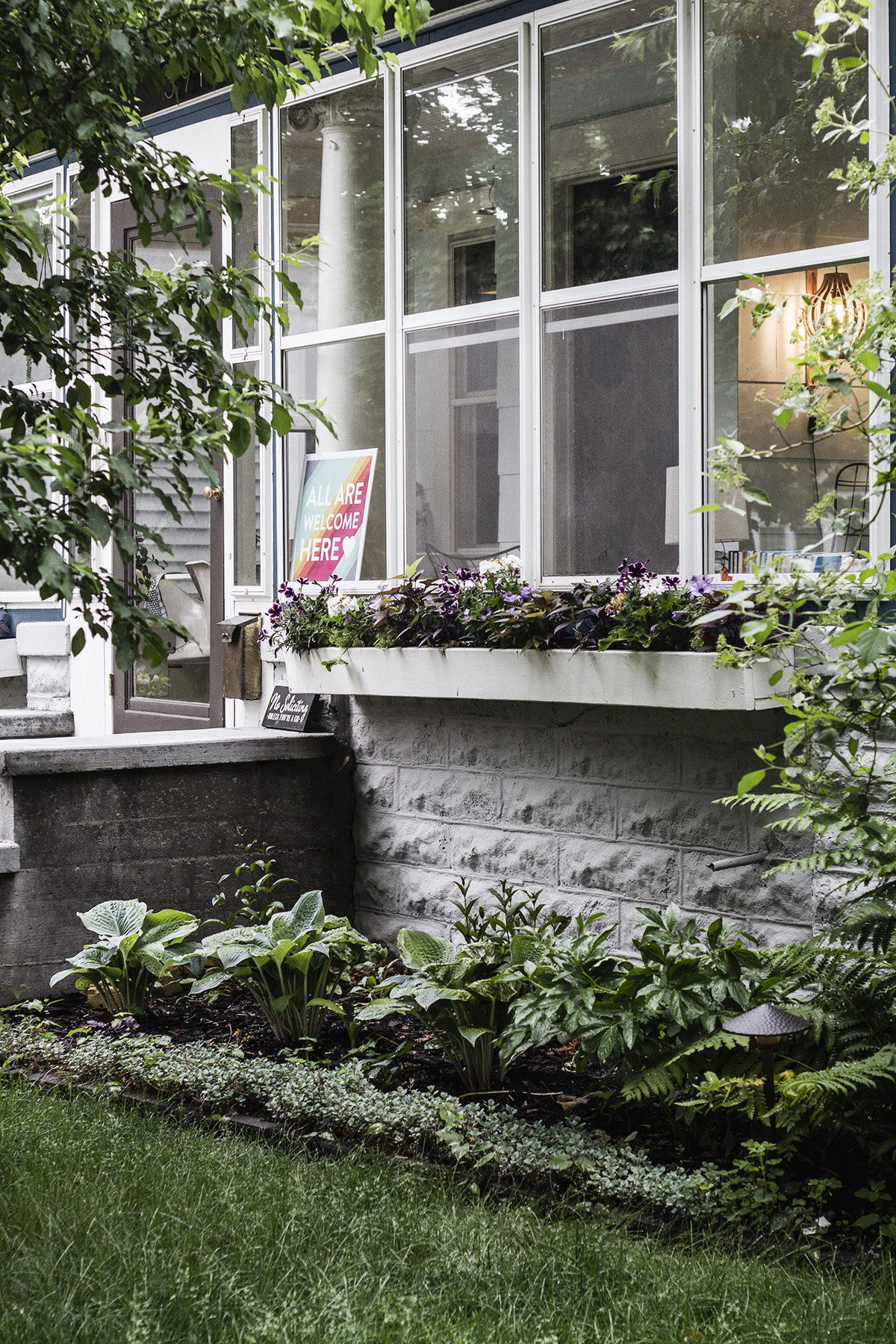 This winter was a weird one. Not only did we have an early frost, we had the late snow, and I think I lost a lot of perennials because of it. Near the steps I lost a bunch of the perennial sedum you see down towards the border of the garden. Luckily, it regenerates like a weed, so I'm not worried about replacing it. The blue hosta are finally starting to reach full maturity this year, I'm looking forward to the color and texture they'll add to this space.

This garden looks lush but that is just a lie, it needs tons TLC. This boulevard garden has a hard go of it, and easily looks disheveled. In May the boulevard maples flower and drop a bunch of green tiny petals, then the weeds come and are relentless, and then at the beginning of June the maples drop their helicopters. There is no point in even touching this garden until the last helicopter falls. Don't worry though, this garden will be getting a new thick bed of mulch and a couple replacement plants for ones that we lost this year – this winter was a tough one.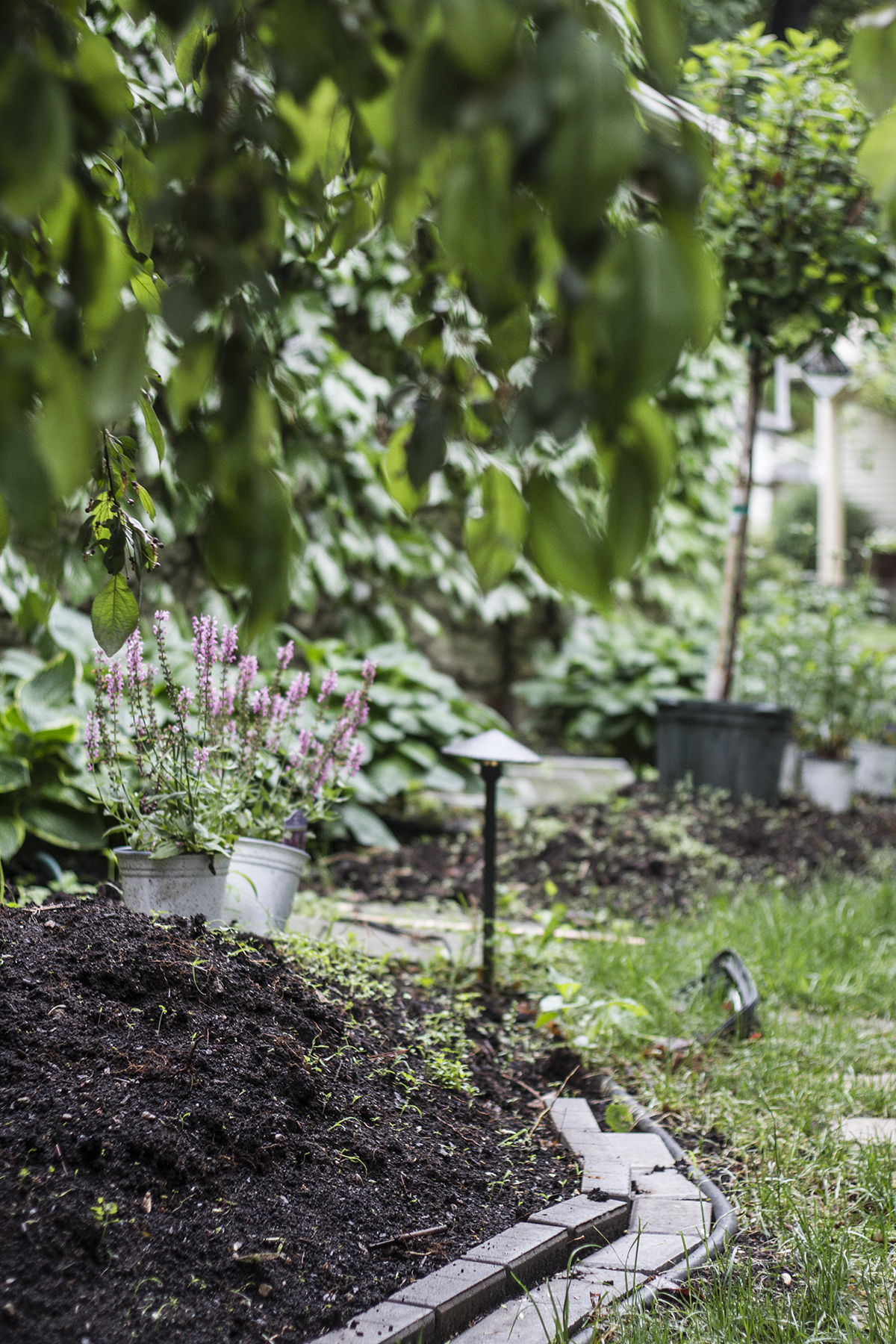 Because there is basically no point in me trying to maintain a veggie garden when so many days are spent at the cabin, I decided to convert the side raised bed veggie garden into a mounded and bordered perennial garden. I think it will be really pretty once I can set aside the time it needs. I've already pre-purchased a new Peegee Hydrangea tree, a new-to-me kind of salvia, purple phlox, and a clematis that has tiny white blooms. The hard part is working the mounds and getting rid of old roots and weeds from the veggie garden. Especially when my back is still recovering from the One Room Challenge. There will be a post coming soon once the garden bed is complete.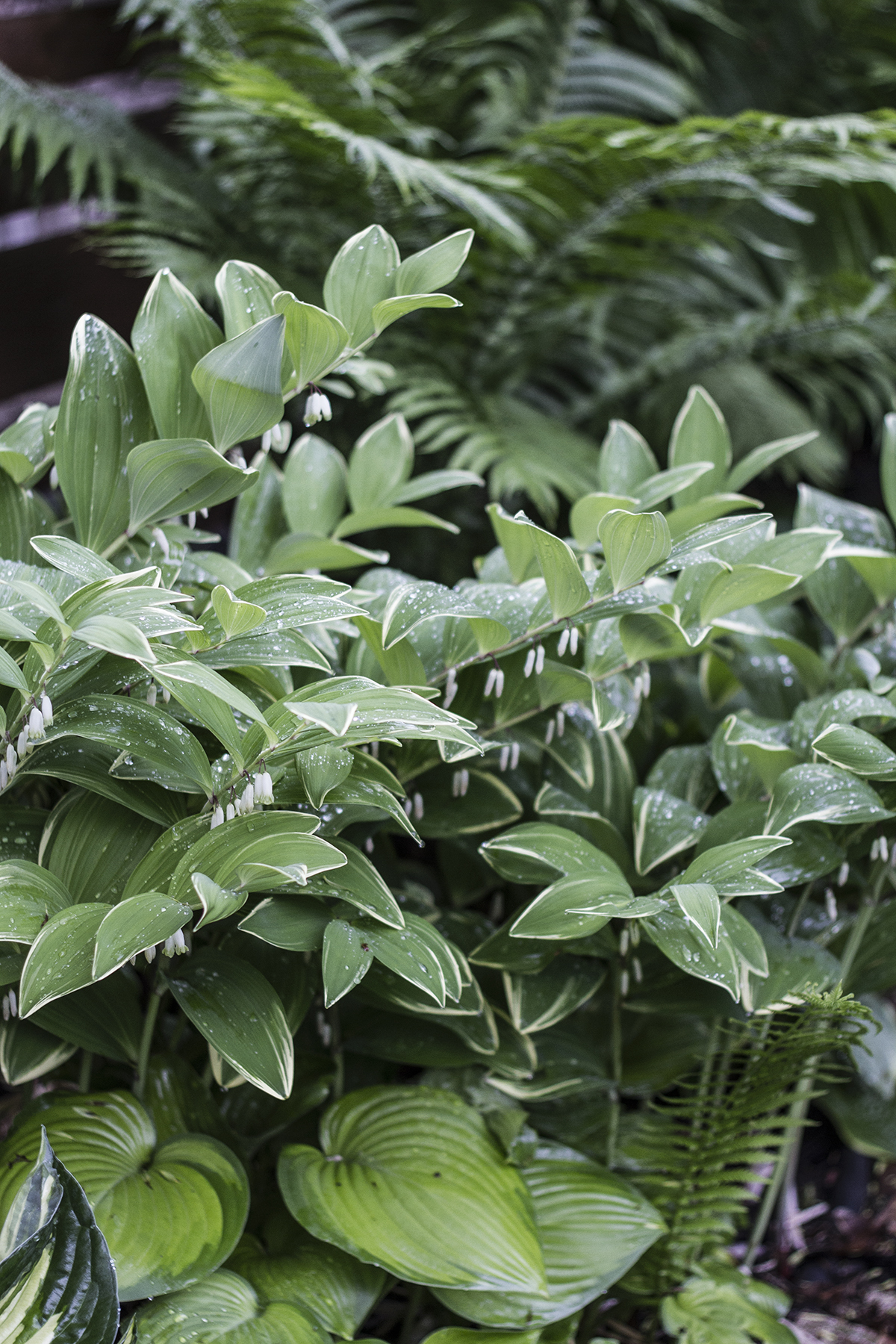 I finally have a grove of Solomon's Seal. I love when you get perennials to the point where you are ready to split them up and share them with friends, fam and neighbors.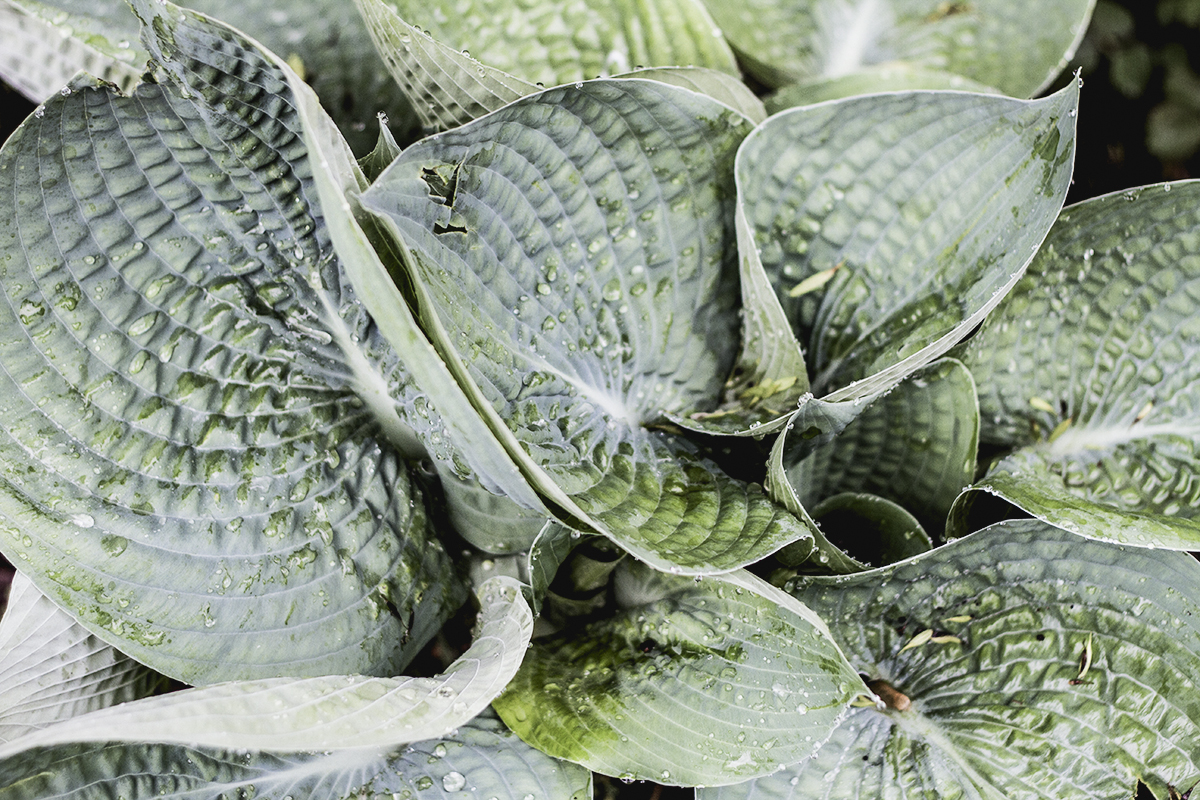 Look at this guy, I wish I could heart eye cat emoji r n.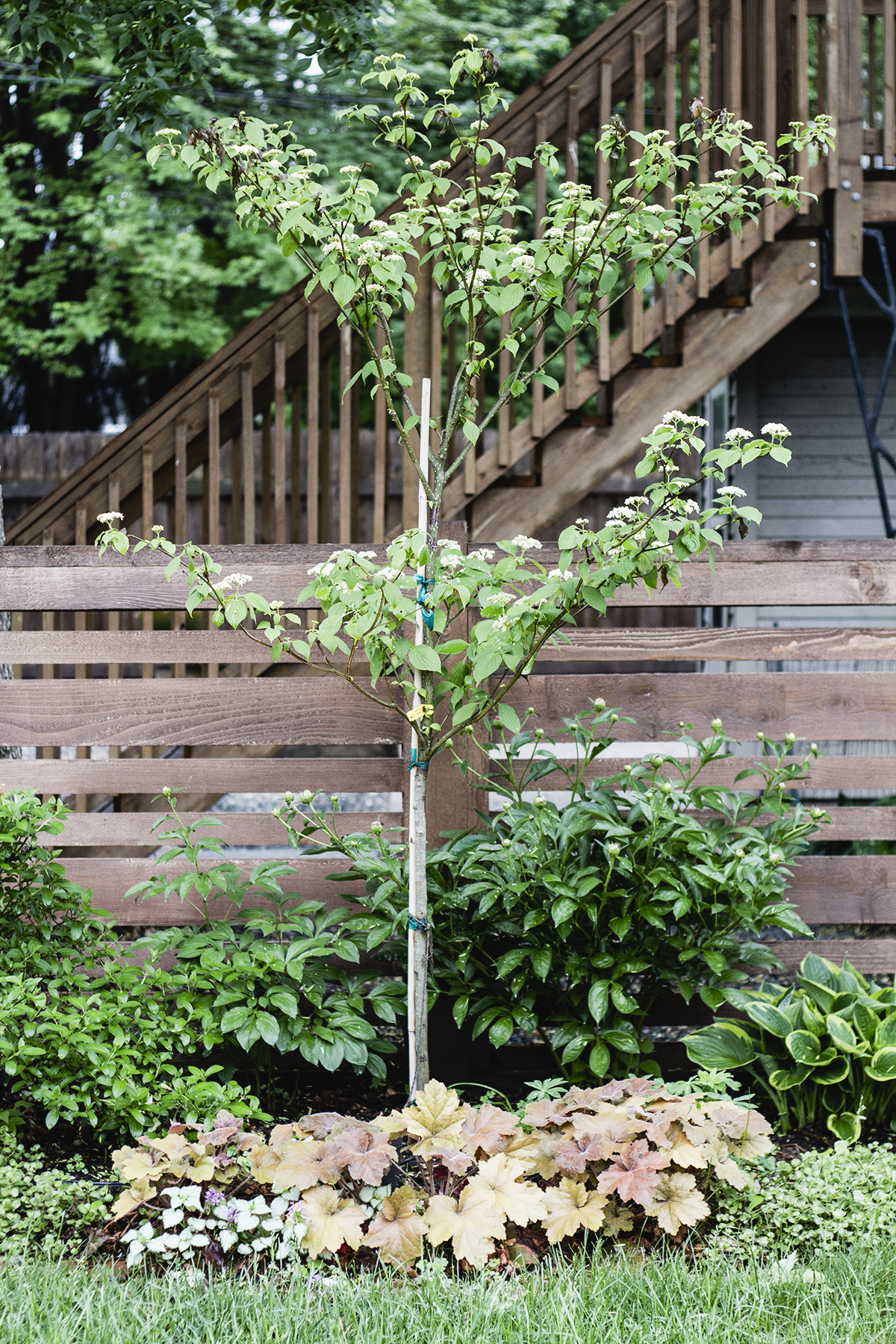 Remember? You probably don't, or shouldn't, because that would mean that you just know too much about my garden. I planted this Pagoda Dogwood last year after my soil killed two Japanese maples via fungus. I was happy to have him blooming again this year. Dogwoods are typically more fugally resistant, so I was happy to see that the rumors were true.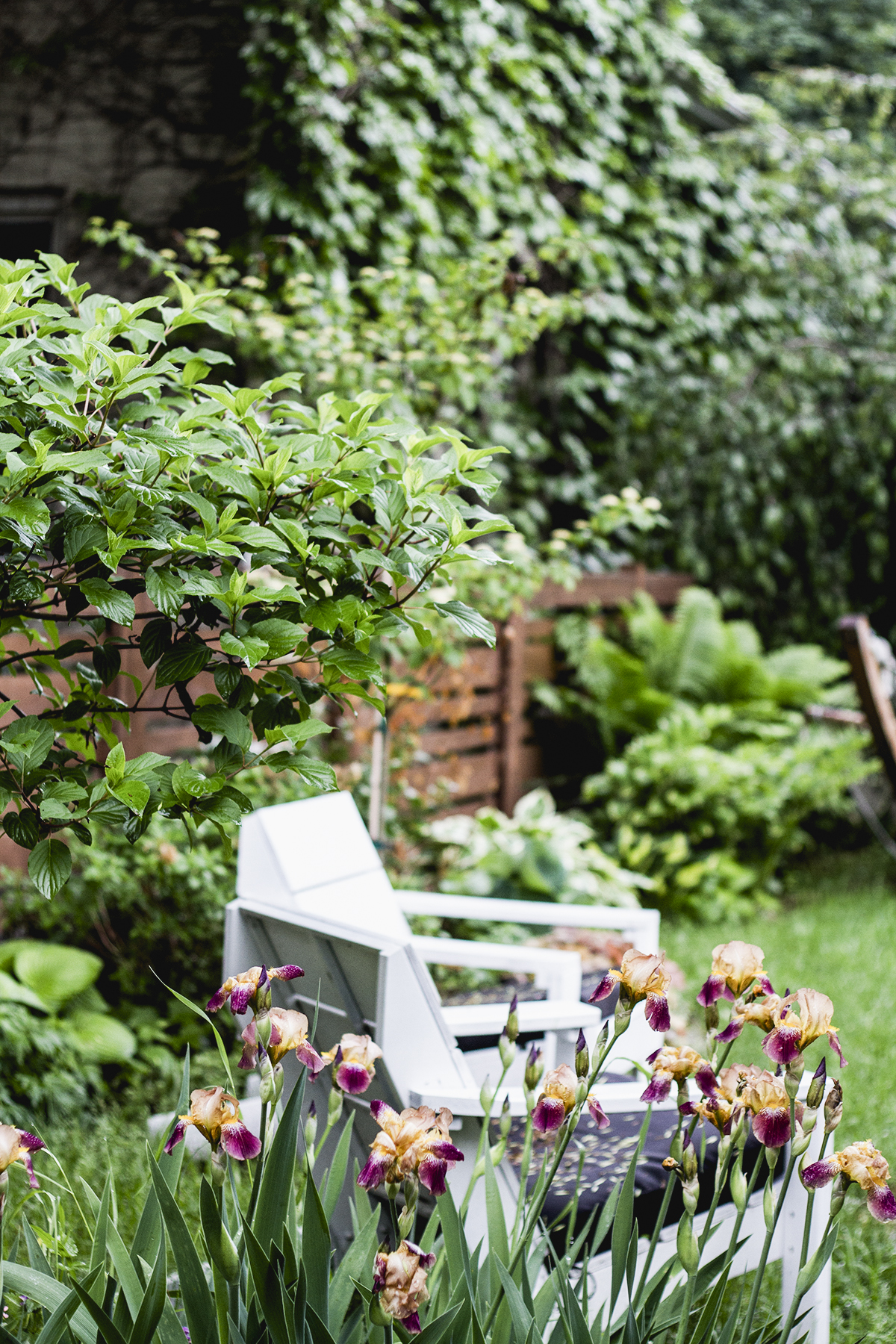 My grass is tall. It needs to be mowed! I love my electric e-cycler lawnmower from Toro. I highly recommend anyone with a city lot to consider one. Howevs, I was a bad lawn mower owner last year and I let the charger sit all winter in a pile of sidewalk salt and it corroded. Thus, my grass is growing long AF as I eagerly wait for my new charger to arrive. I love mowing my lawn.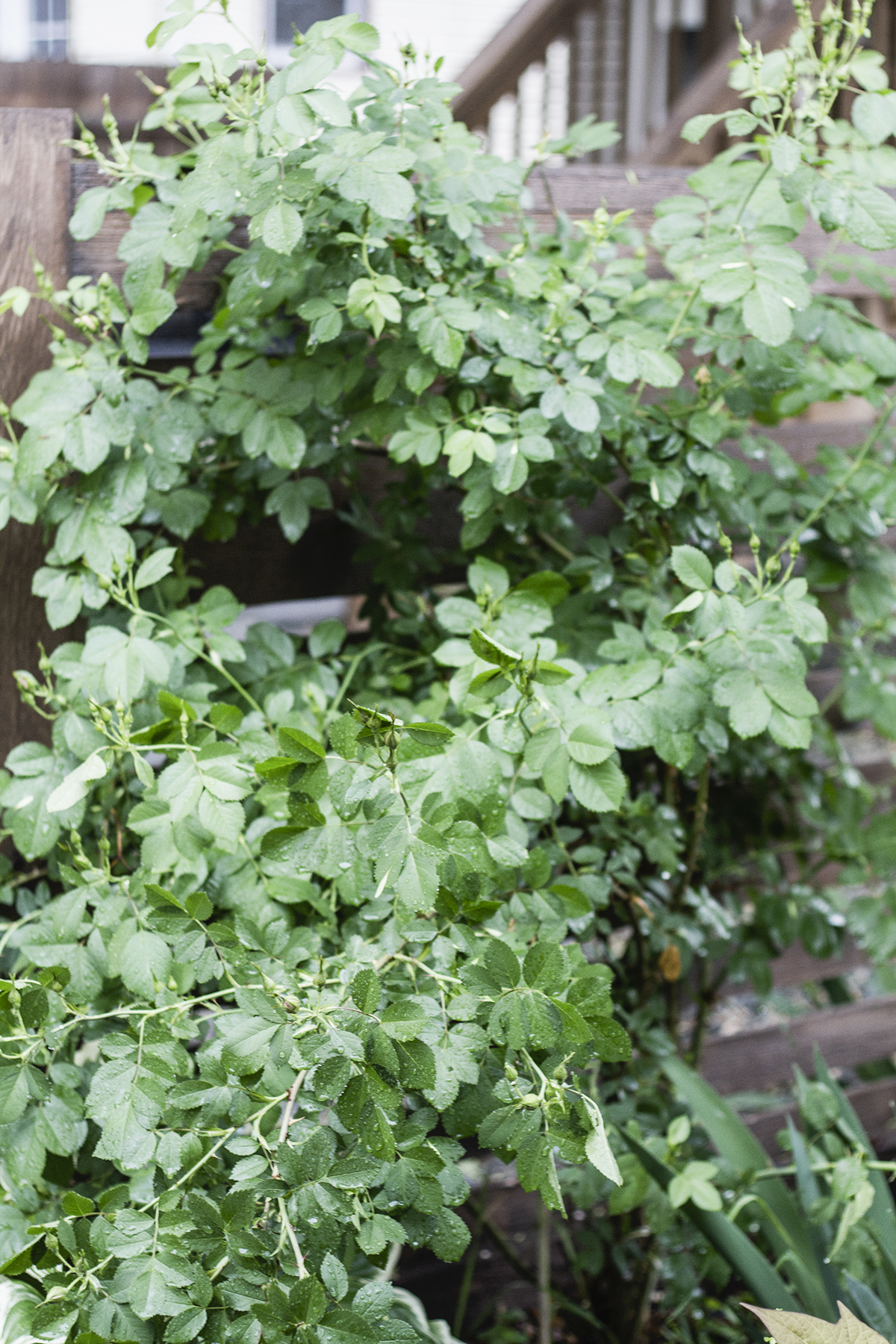 One of my new gardening goals that I set two years ago was to have my climbing rose, climb the fence towards the rose I planted on the other side and create a killer backdrop to the patio seating area. This rose is prolific in its growth, and I very much need to make a date with it to train all the new stems to the fence.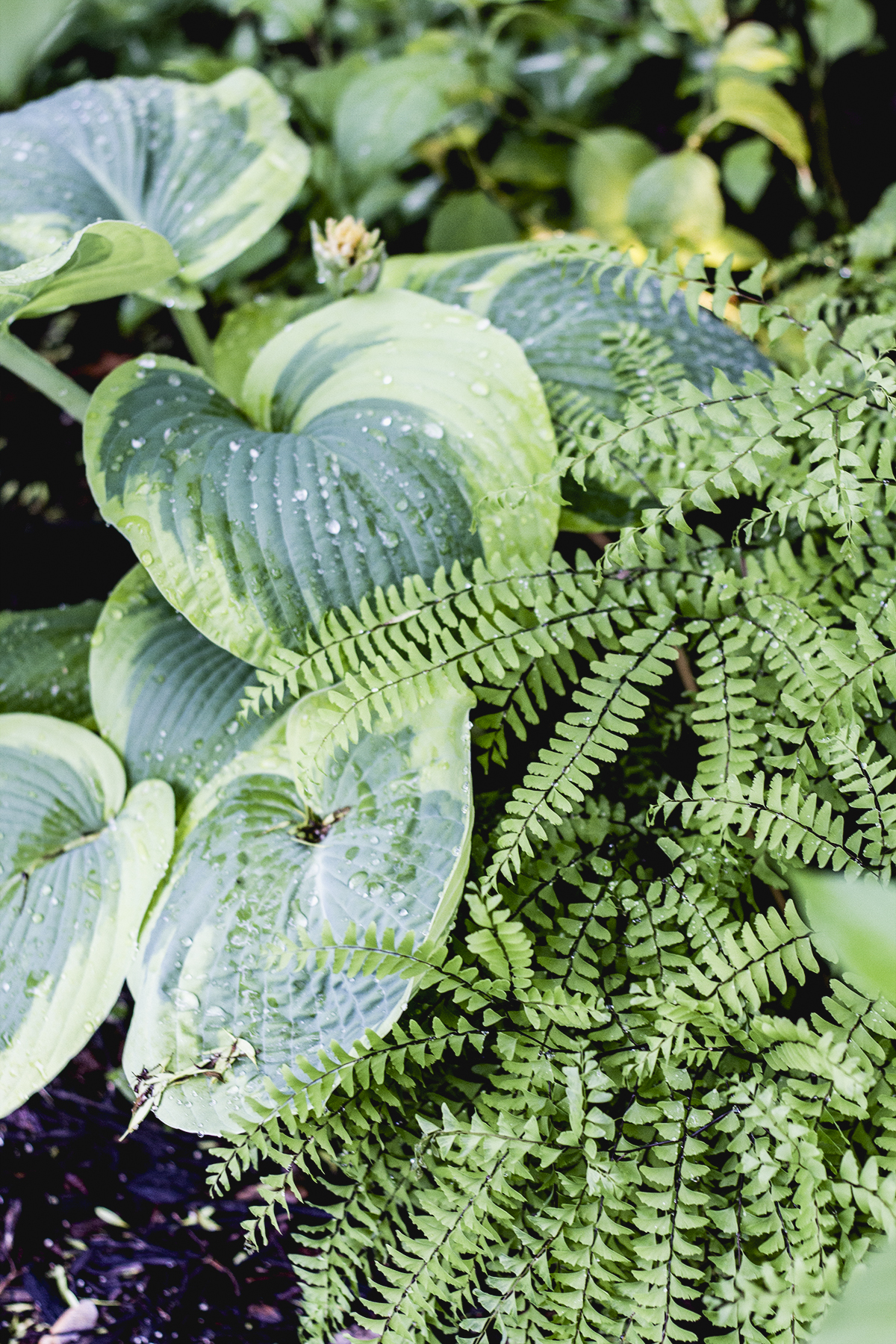 Probably one of my most favorite garden combos, ferns and hosta.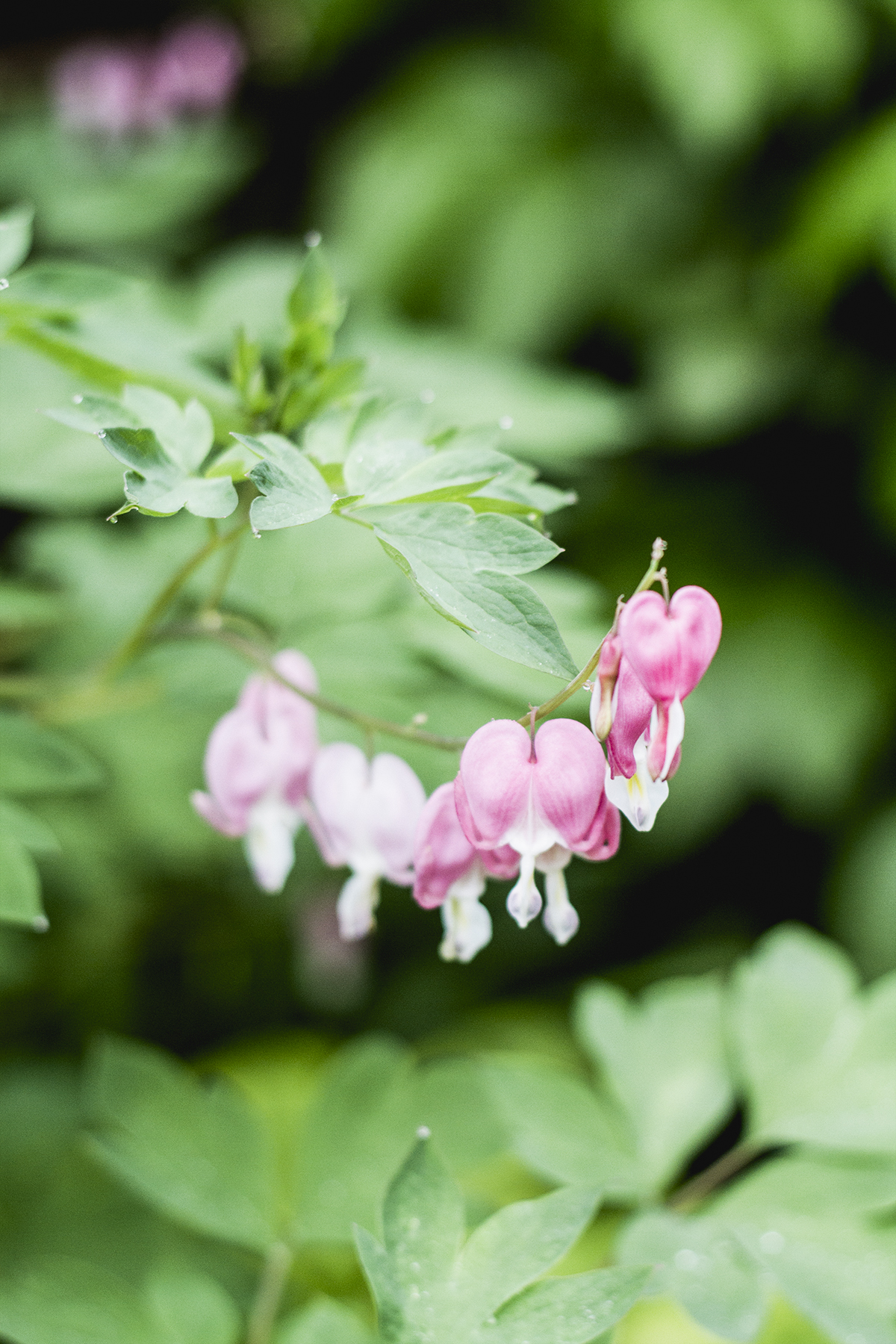 My boys' favorite plant in the garden.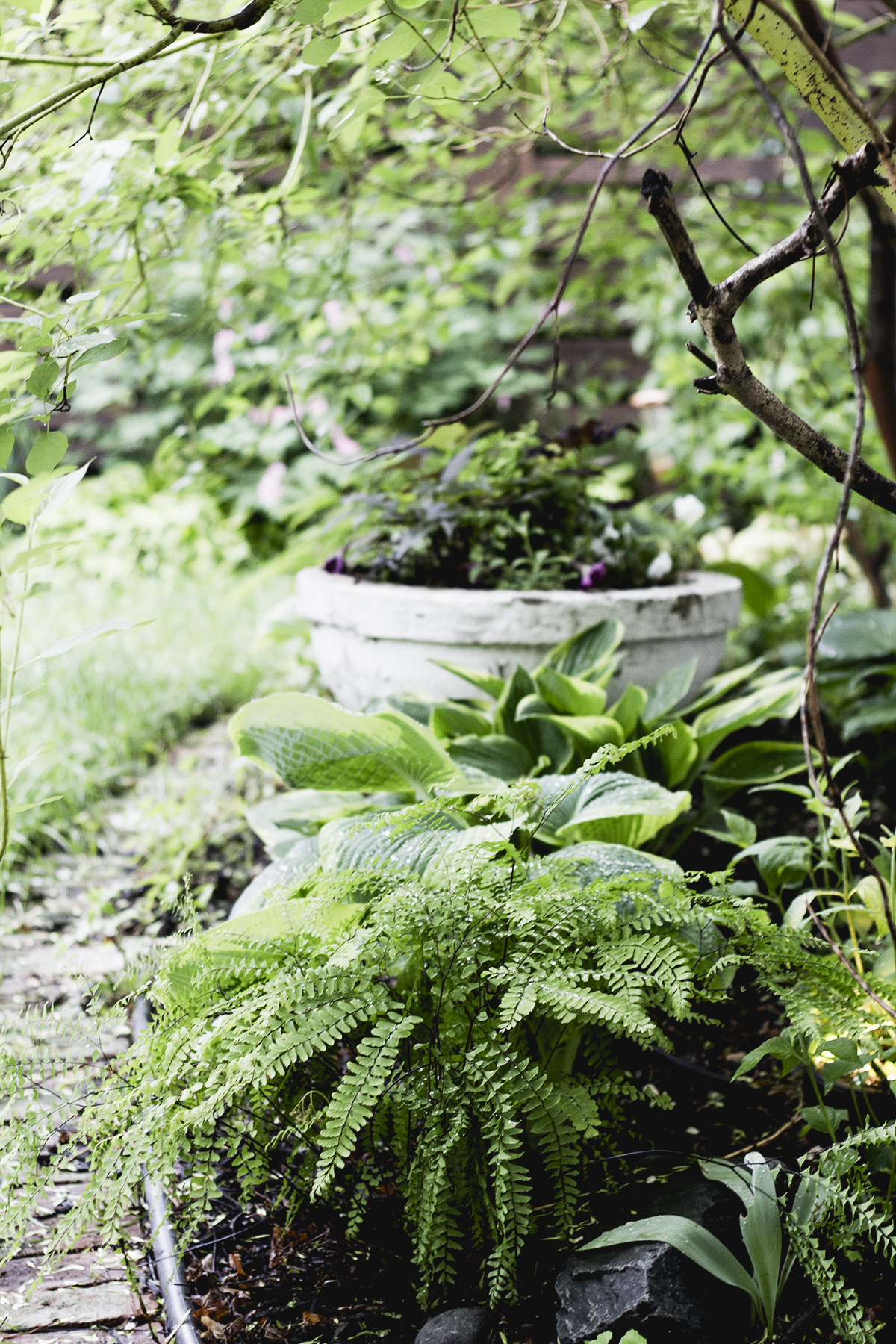 A view from the back of our garage garden. This used to be the ugliest garden of them all. It is made up completely of plants propagated from other parts of the garden, nothing is store bought here, except for the plants in the urn. Years of patience have lead to this.

The older I get the more I love Iris.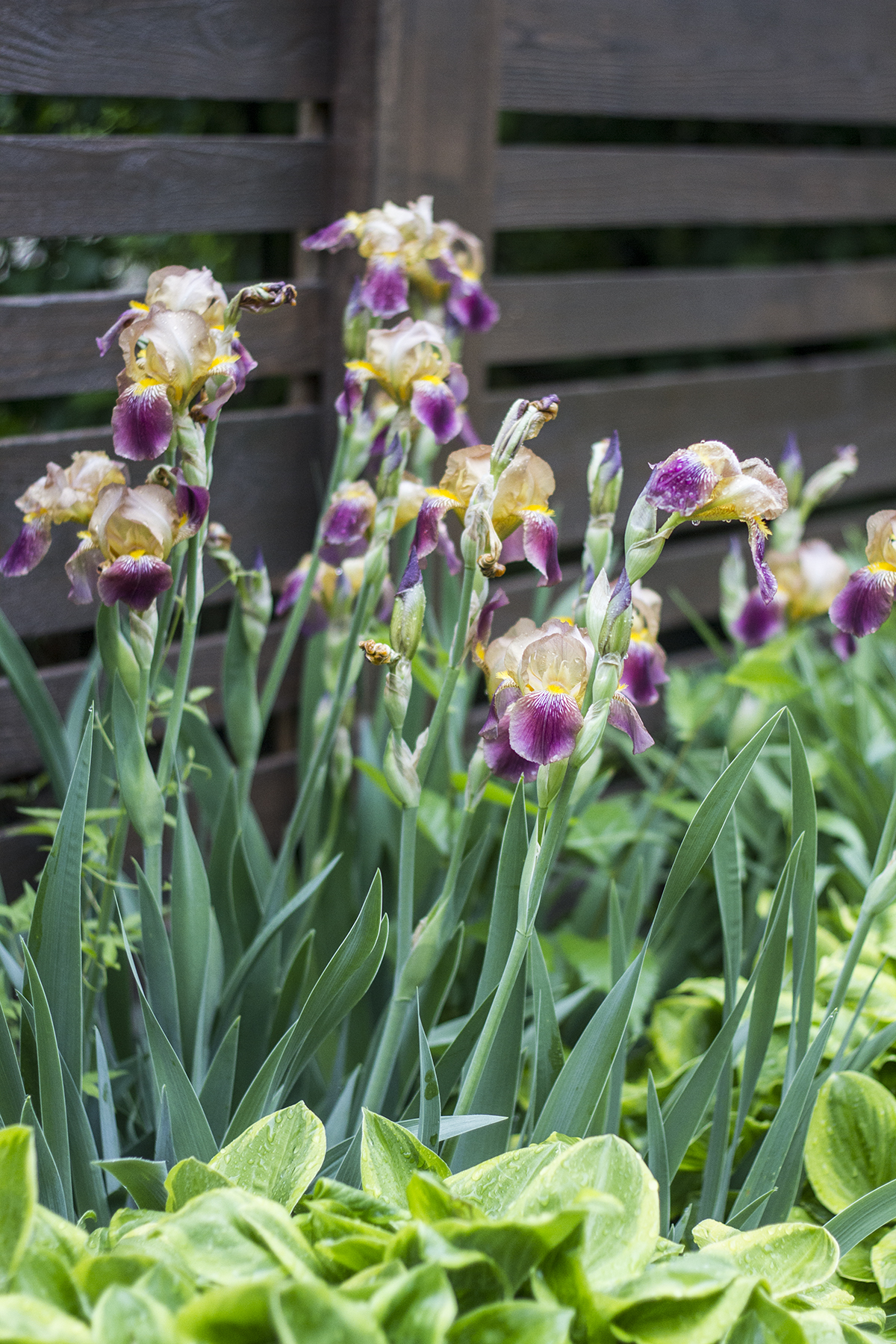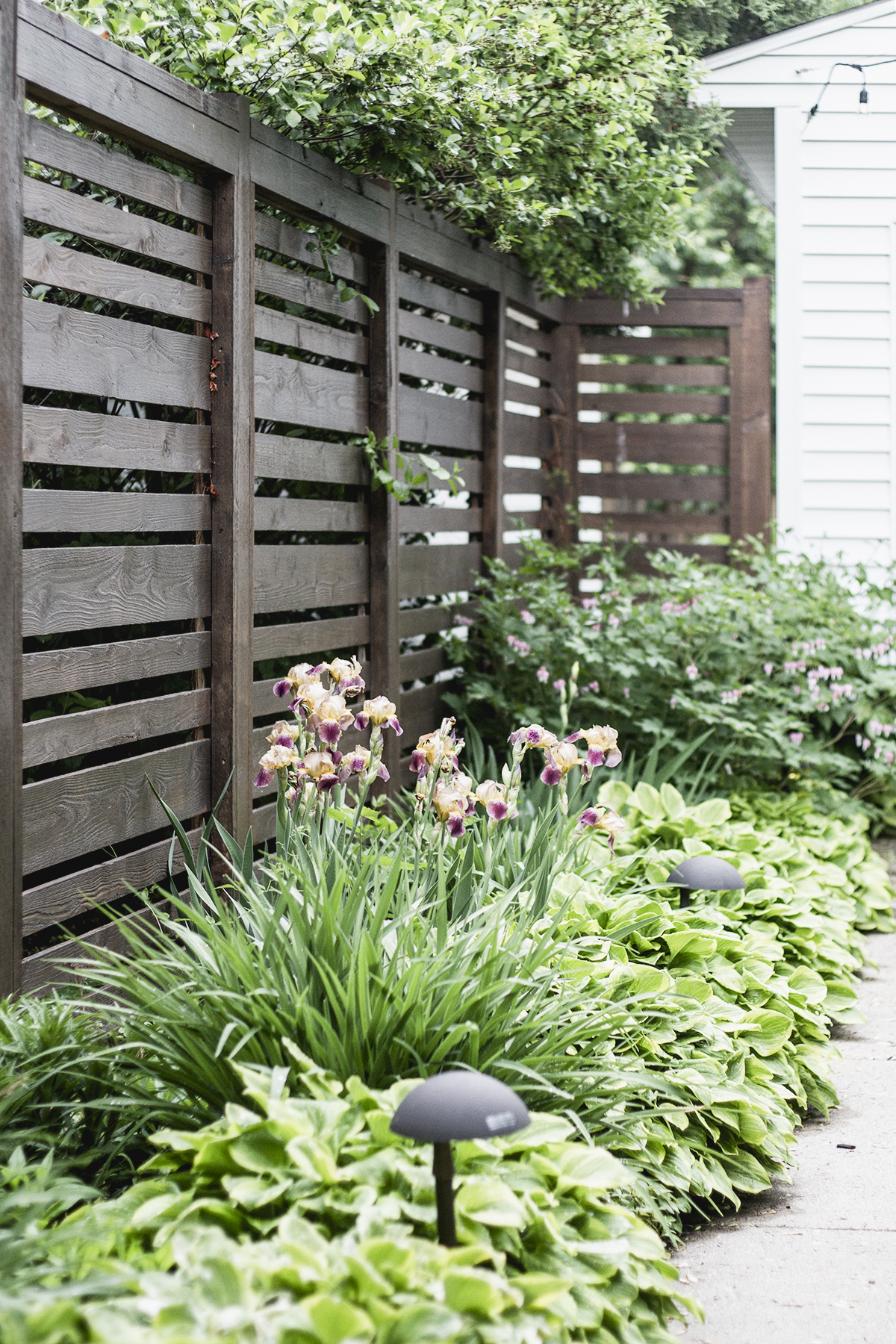 The sun garden on the tall side of the fence is getting very large. Everything needs to be divided, but who has time? I don't even need to mulch this one anymore because the soil can't be seen.

I always get asked about what kind of tree/bush this is. The answer is that I can only kind of explain it to you. It's a Dogwood, and when we moved in, it was pruned completely flat to the ground. I had no idea what to do with it the first few years, so I'd let it go and then I'd try and trim it into reasonable looking hedges. After starting to understand that it just loved growing, I let it go, but I continued to trim all the suckers and ugly branches twice every summer. Now we have these two very beautiful dogwoods that flower twice a year and help to disguise the ugly siding on our garage.