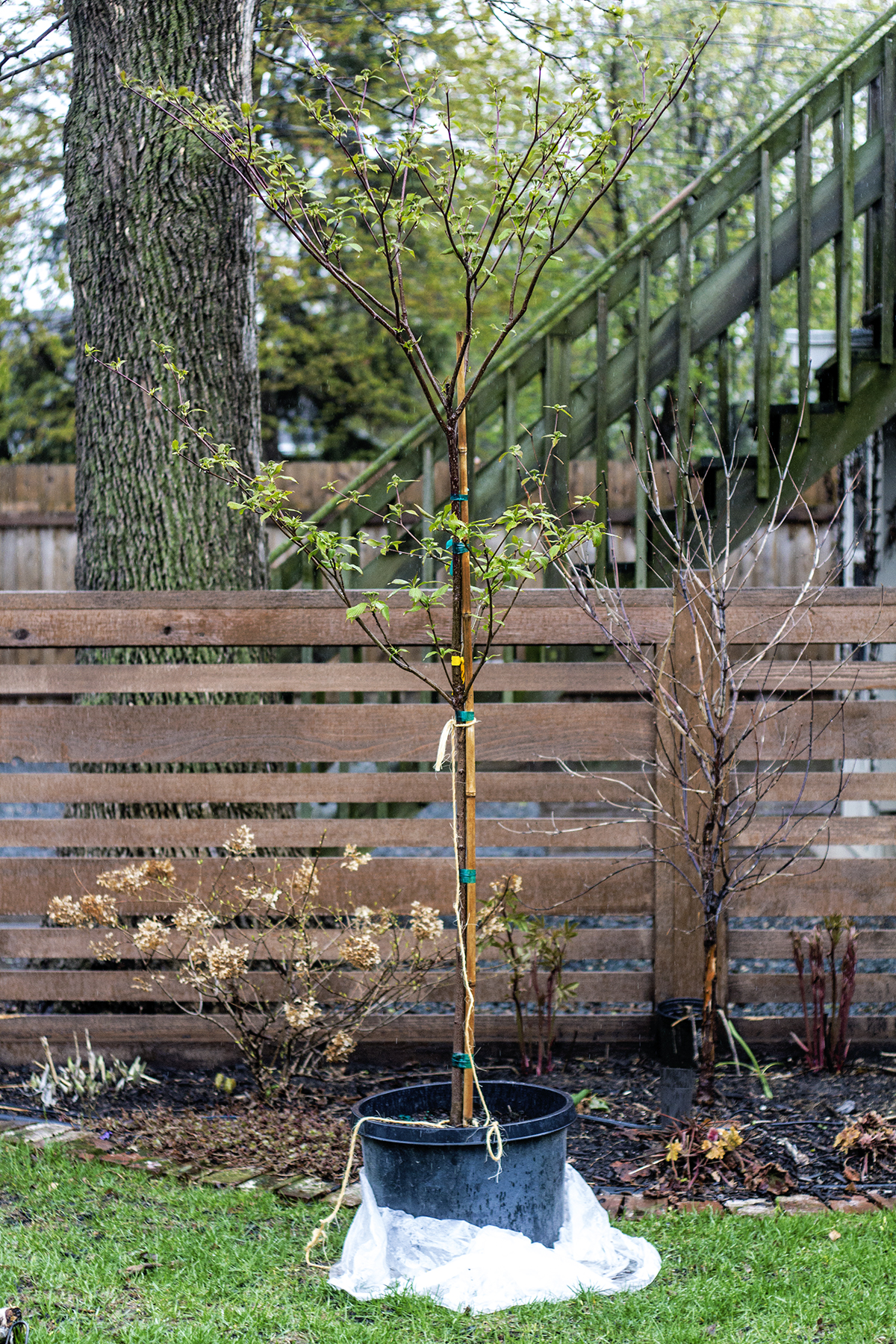 Welp guys, there was a lot of death in my garden this year. This is strange to me since we didn't have a worse than normal winter, it was actually a whole lot warmer than normal. A lot of perennial root systems seemed to turn to mush, and I can only imagine that it most likely had something to do with that warmer-than-usual-weather thing that the world has been experiencing. I lost my lupine, my Japanese maple, a peony, my perennial thyme, a heuchera, some ornamental grasses, the allium, a foxglove, and my rose bush took a beating – nearly all of these were in their second or third seasons so not well established in my yard yet. Anyways, I wanted to share and see if any of you local gardeners are experiencing the same destruction in your garden or if this is exclusive to just my garden in which case if it is, I'm in trouble. I also wanted to share this destruction with the folks who are feeling like you have a black thumb – please know that this gardening process is a whole lot of trial and error, experimentation, and plant murder. You learn by testing out different plants and take from that the knowledge of what works and doesn't in your garden. Sometimes it's just out of your control too, and you have to mourn the loss of some plants and move on.
Above you can see my dead Japanese Maple, it died because of an unrelated fungus that plagues my soil and kills Japanese maples. This is the second maple I've lost and it's too expensive of a tree to risk repeating again. I am now going to replace that dead maple with a pagoda dogwood.
We already have three dogwoods in our yard but they are the bushier variety. I get a lot of questions about them and that's because they don't really look like your typical bushy dogwood. You can see a picture of them in bloom over here. I have two that sit next to the garage and one on the side of the house. When we moved in they were cut all the way back to the ground and when they starting fiercely popping through the soil and growing at a super fast rate, I had no idea what to do. At this point I didn't even know what type of plant they were. For the first year I just kind of pruned them into a hedge shape thinking they would stop growing at some point. It wasn't until the fall came and the branches turned bright red that I realized they were dogwoods. The next season I started trimming them back only leaving three or four main trunks for them to grow from. I then continue to shape them throughout the season cutting back any suckers I see pop up from branches or the soil around them. Cutting them like this encourages growth on the main trunks and they continue to grow taller and branch out horizontally – it's like a big dogwood bonsai!
Anyways, this new pagoda dogwood is a tree and will grow to be about 15′ tall and wide but the branches are delicate and layered and won't be super dense like a typical tree. Plus they flower in the spring and late summer just like my other dogwoods do.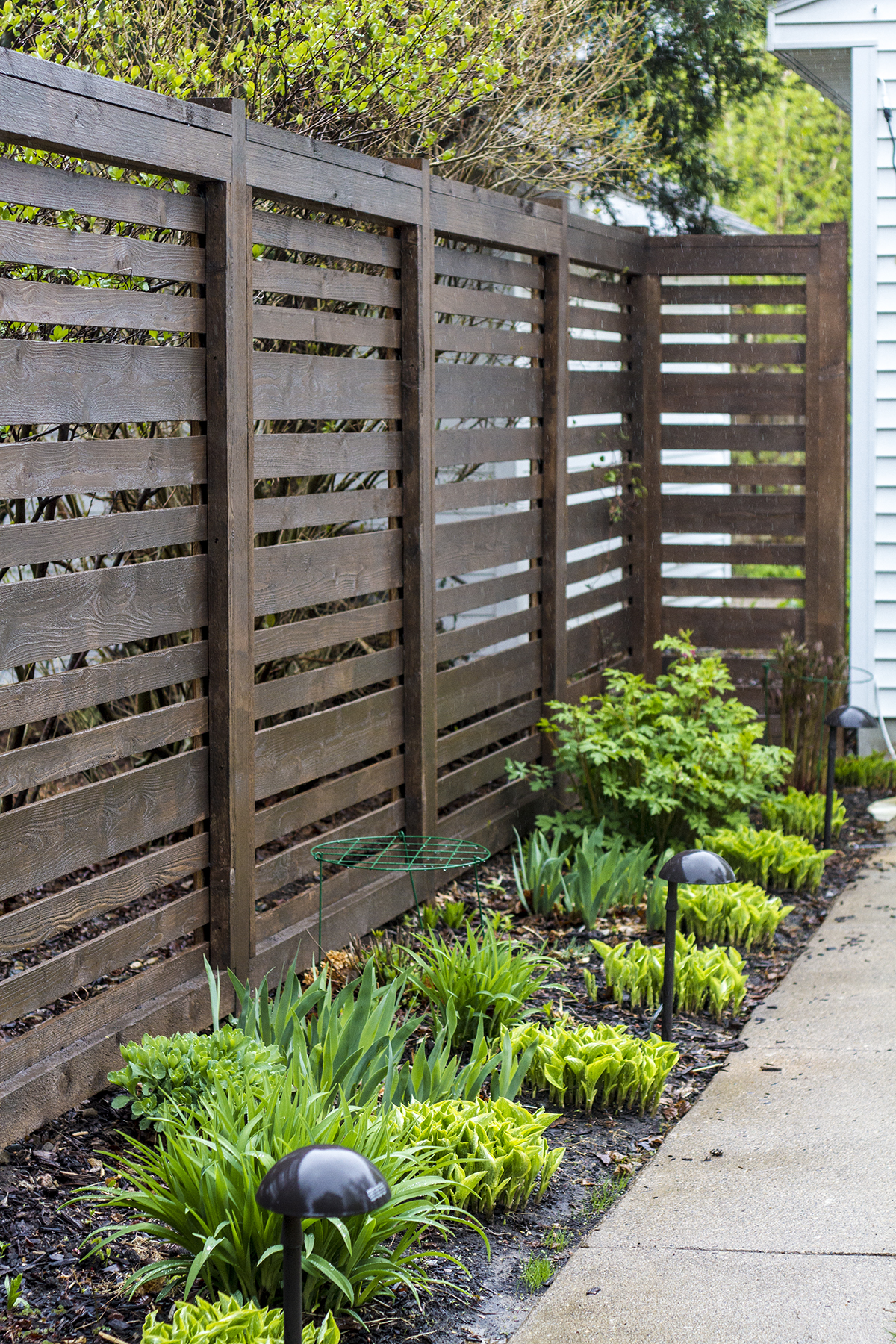 This is the sunny garden I mentioned in a post two weeks ago. It's coming in nicely with only the fatality of a clematis that I accidentally pulled out when I was doing my fall flower bed cleaning.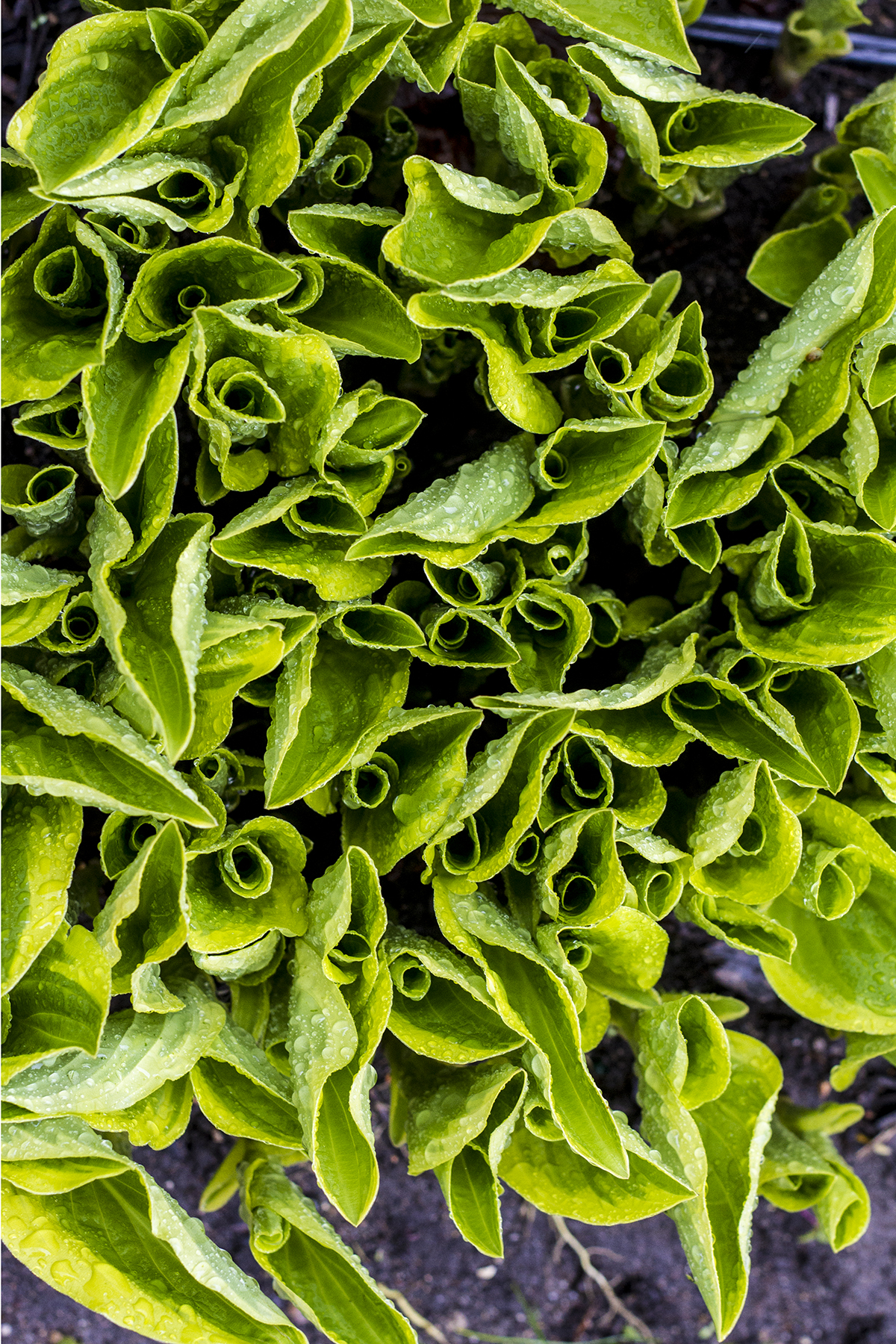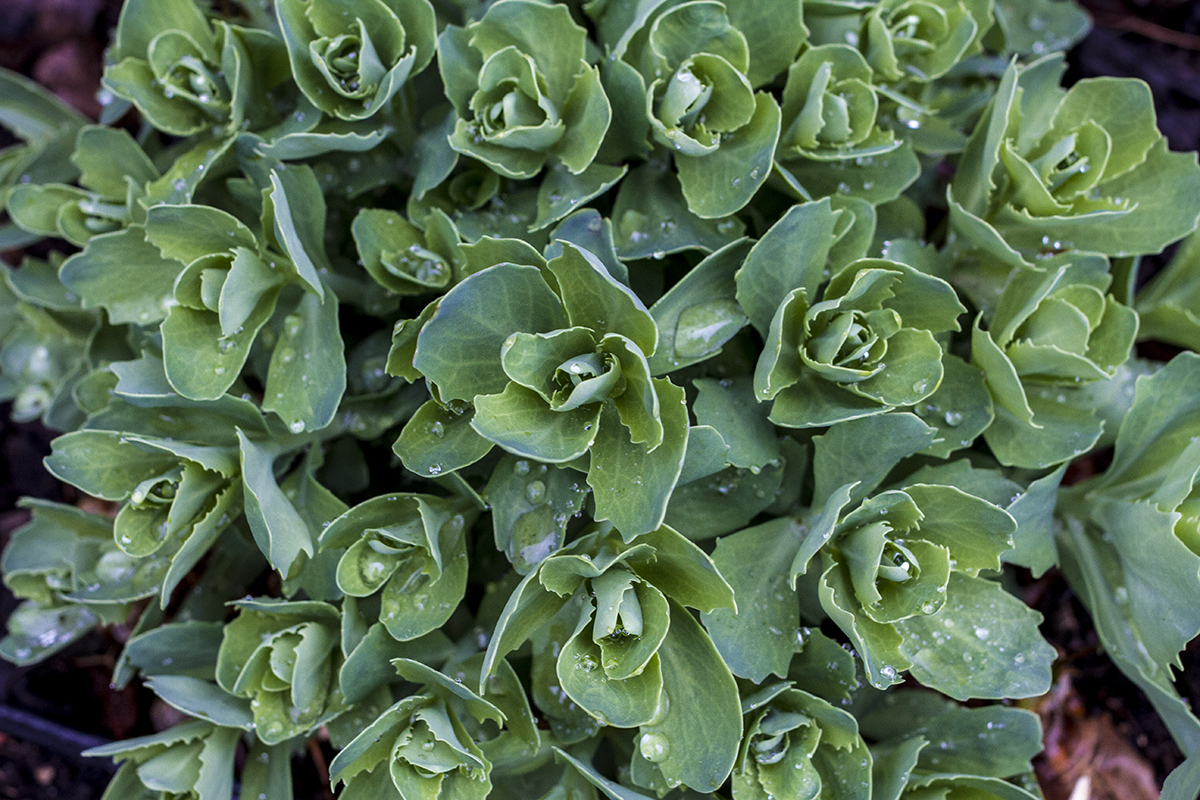 Finn and Gus' favorite plant.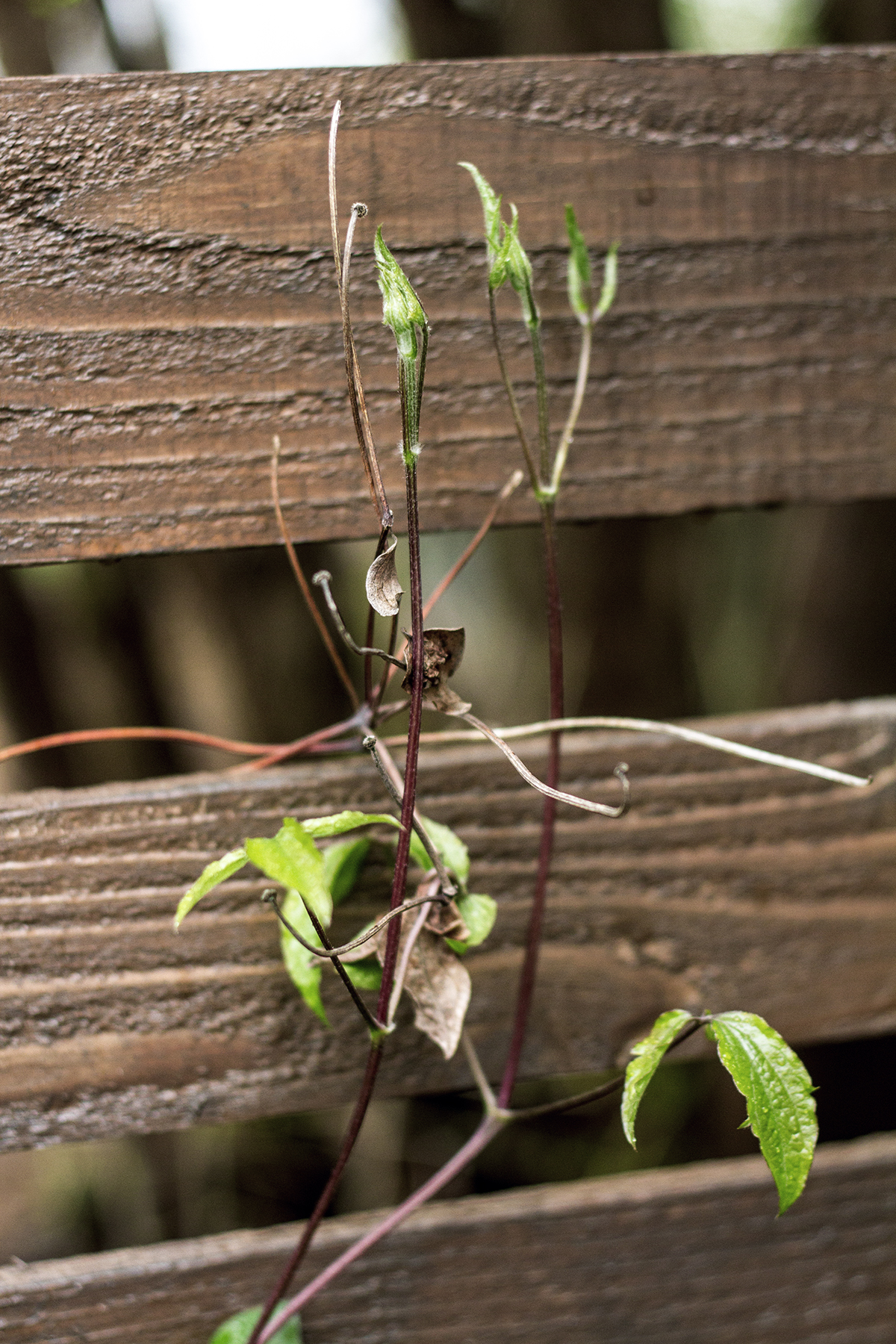 This is the one that I didn't kill, it's growing fast this year, I'm excited to see how big it gets.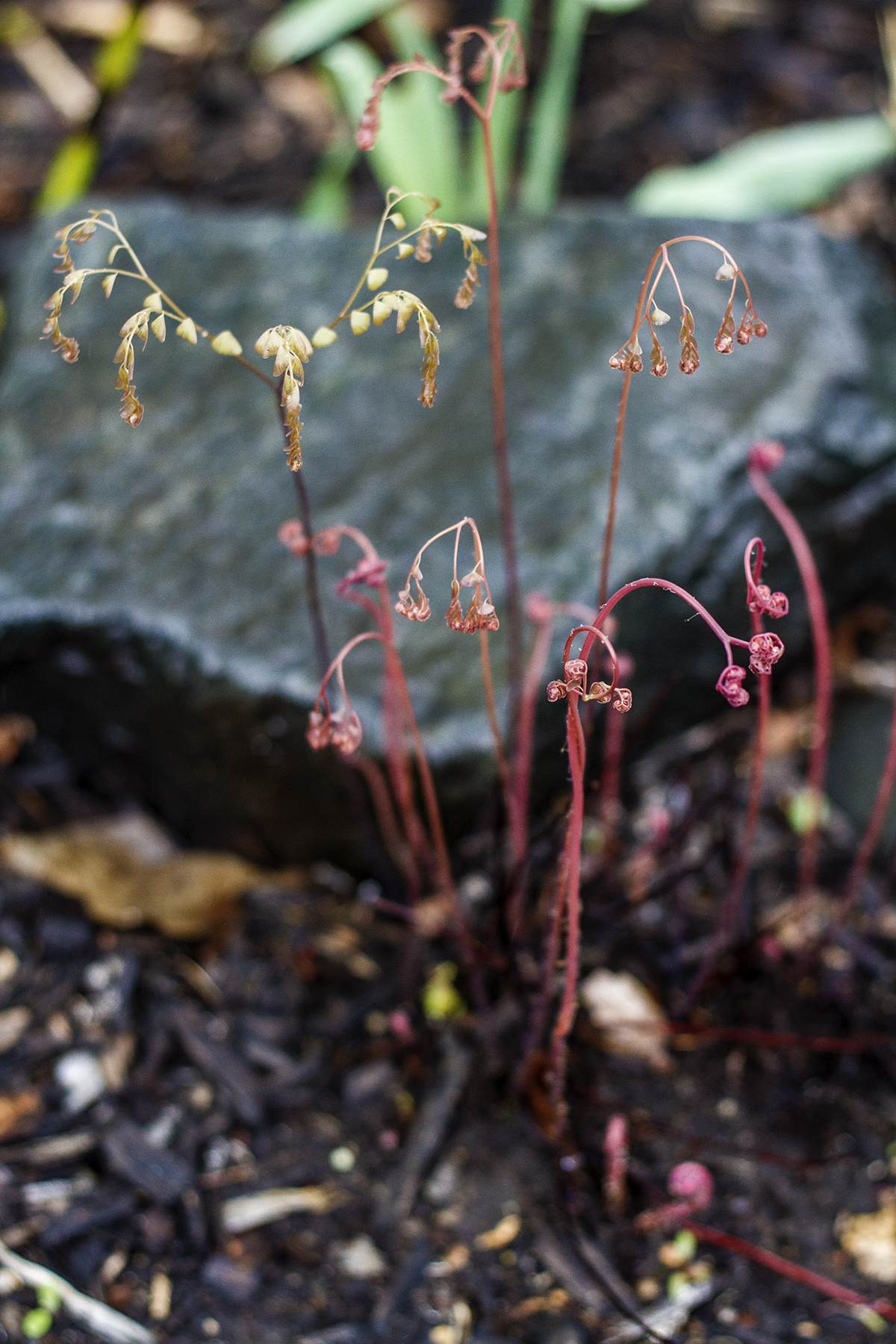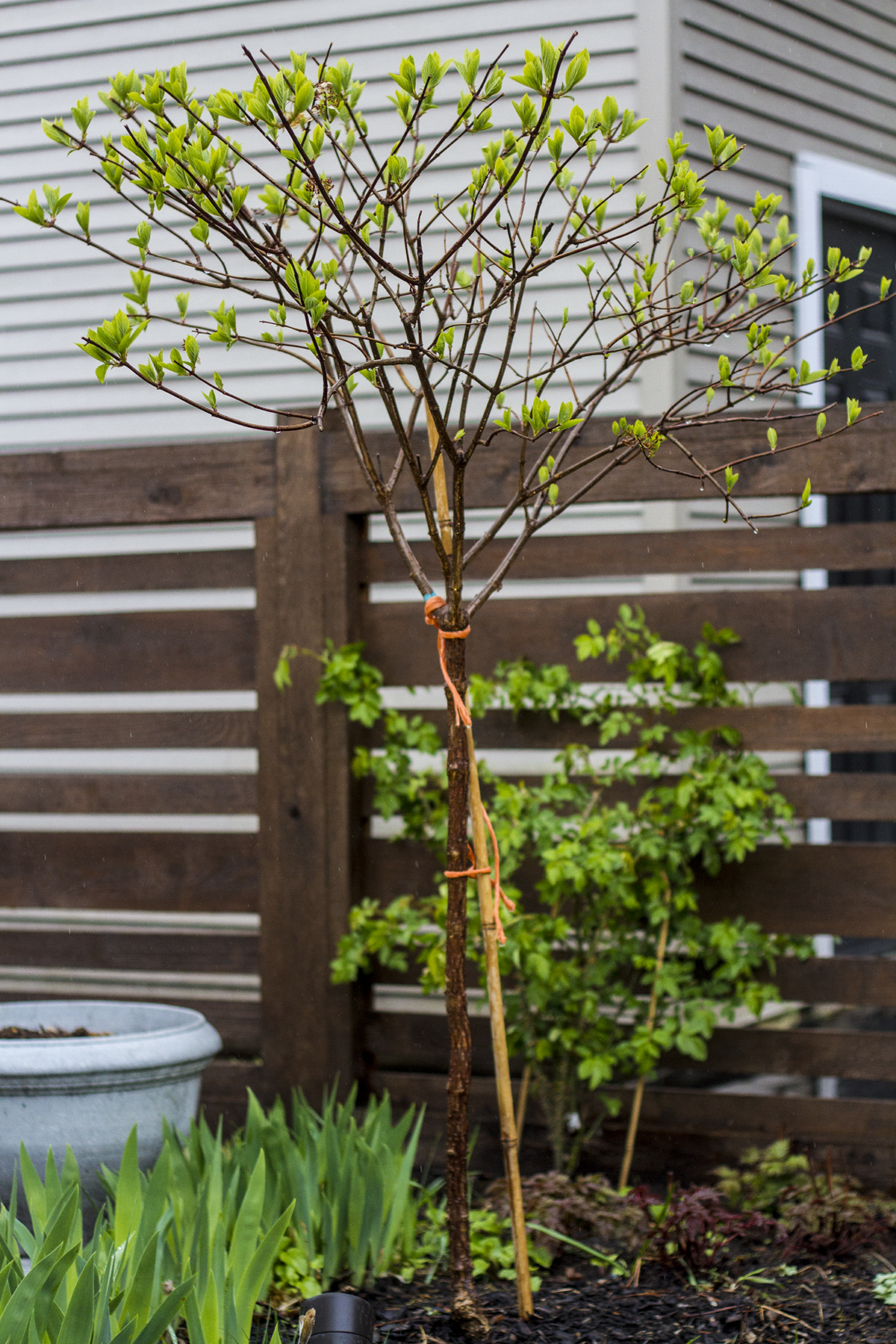 Second season in the garden and all 5 of these are popping up – should have feathery light pink flowers in the deep summertime.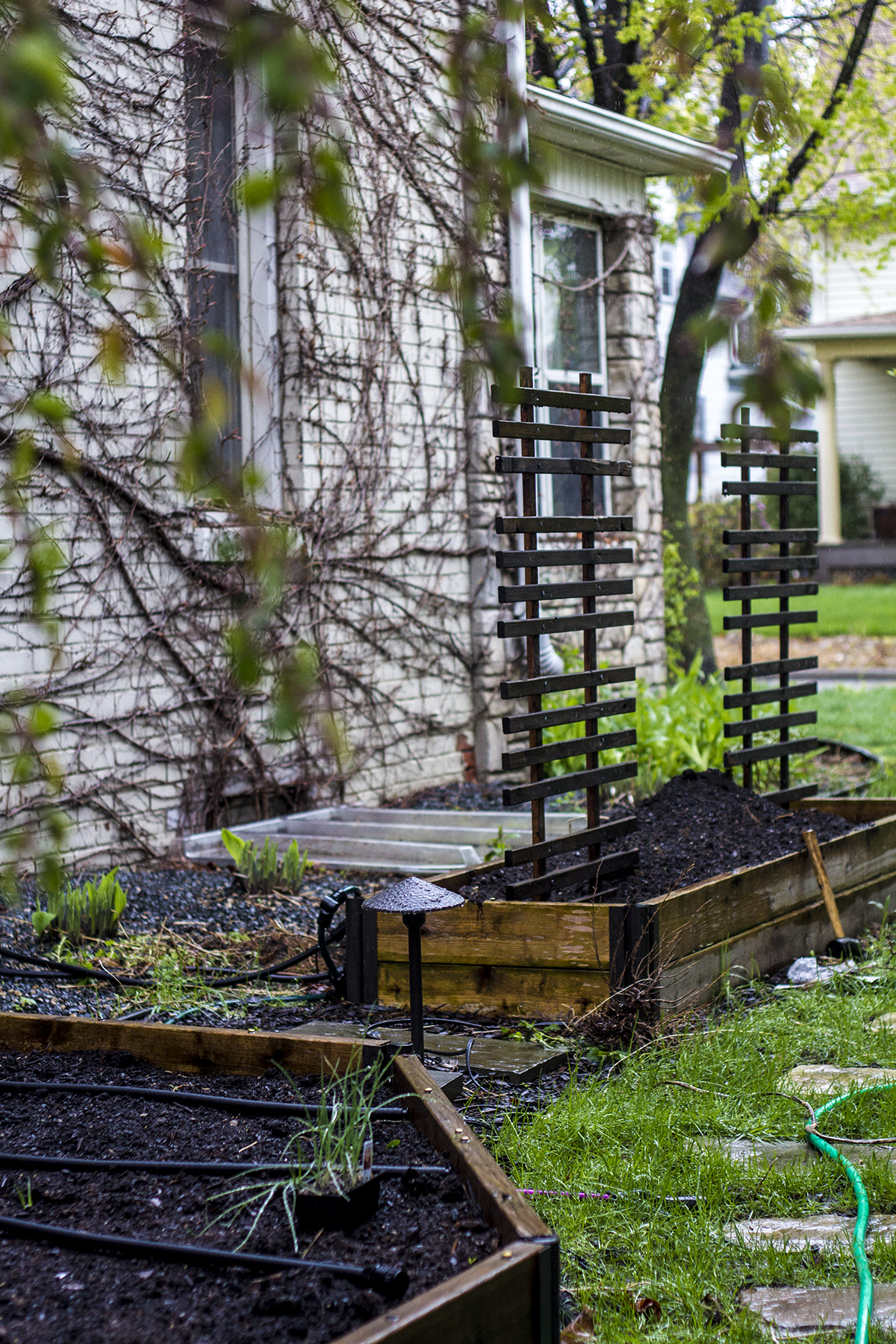 Okay, so this hasn't been planted yet. This will be the first year not growing everything from seed. I ran out of time and have purchased some plants at the local nursery. The trellis' are going to be exclusively for potatoes. We planted potatoes the last two summers and the kids go nuts over them. At the end of the summer we have a bbq, jeff make burgers and we make the best french fries out of those 'taters. We're officially potato farmers!

Crossing my fingers that the kids don't crush this guy this year – I put a cage around him for protection from the beasts.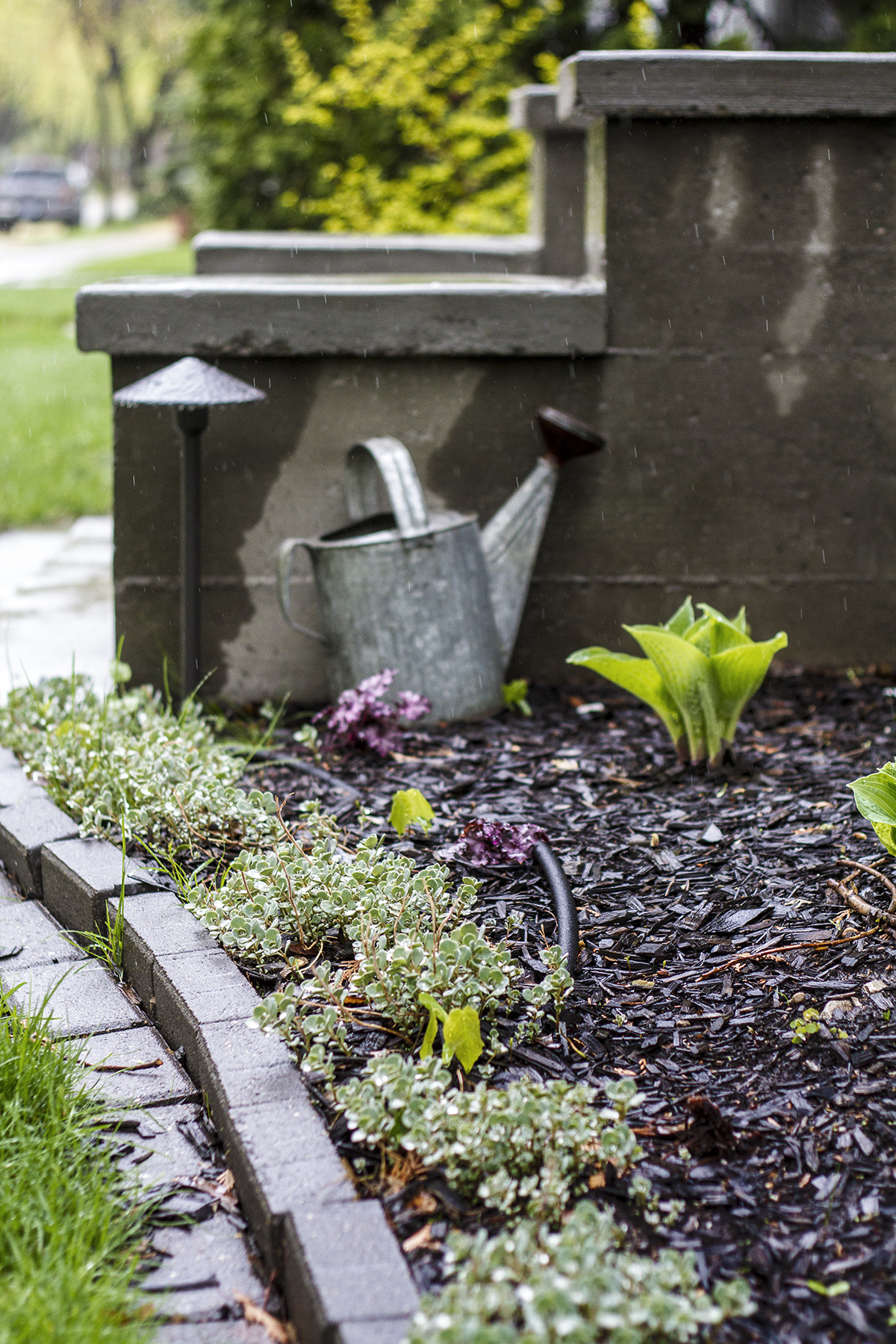 Happy to be into year two of the foundation garden. You might remember that I dug everything out and planted with new perennials after we got our new front stoop installed last year. I still need to finish the paver border, but happy to see that everything is thriving.

Still always a work in progress. Things don't grow as much as they do in other parts of the yard because they take such a beating throughout the winter. It's coming along though, slowly but surely.