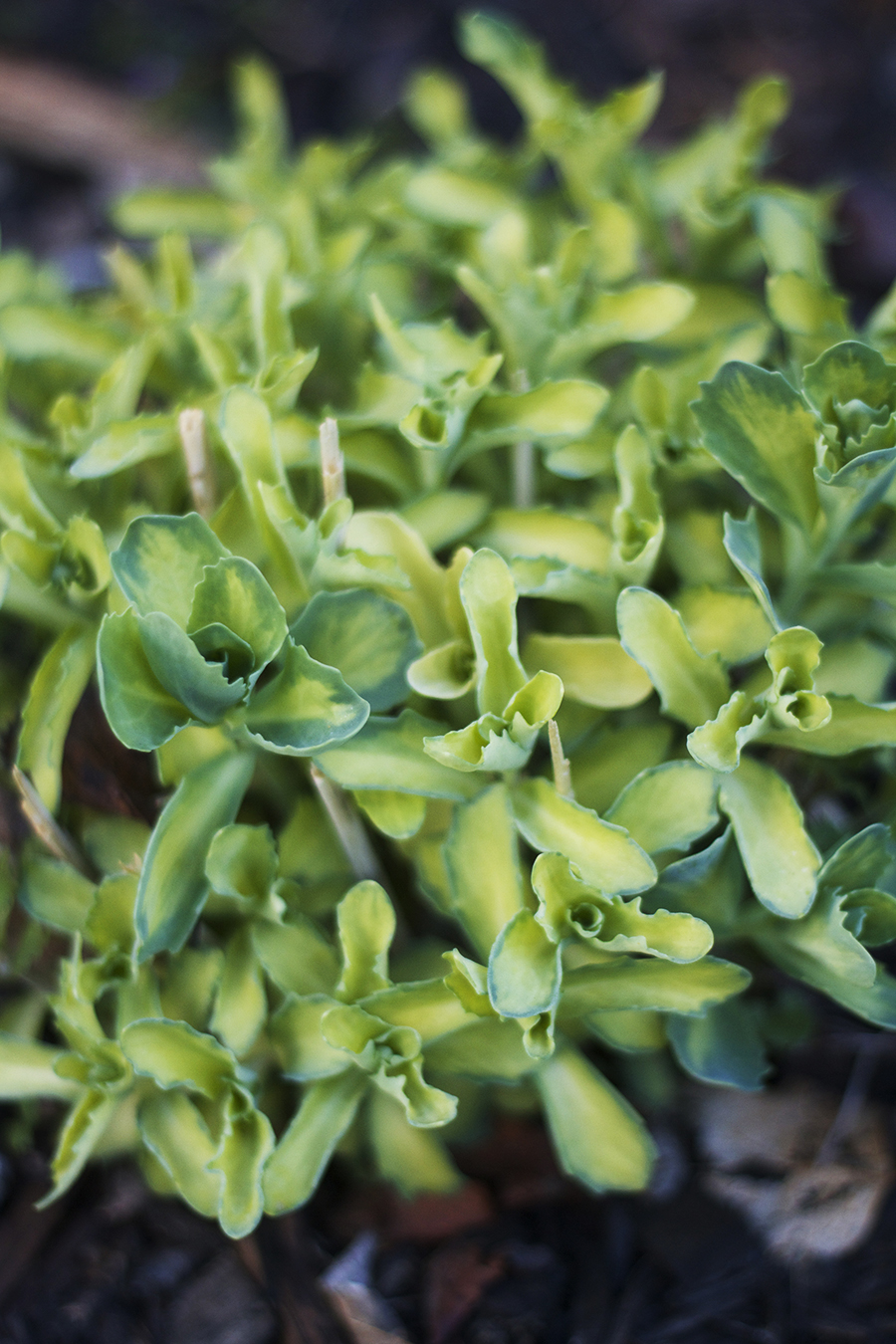 Hey! It's April garden share time! Right now I am in the thick of getting the flower beds ready for the summer. The spring always seems like a mad dash to edit and rearrange flower beds, divide a few perennials and mulch before the heart (and the heat) of the summer really begin. The front yard and foundation gardens are basically mud since getting our new stoop, and I have been focusing most a lot of my time on getting grass growing and the flower beds whipped back in to shape. After a few rainy weeks, the coming week should allow me lots of time to get the mulching, spring weeding, and maybe even annual containers taken care of.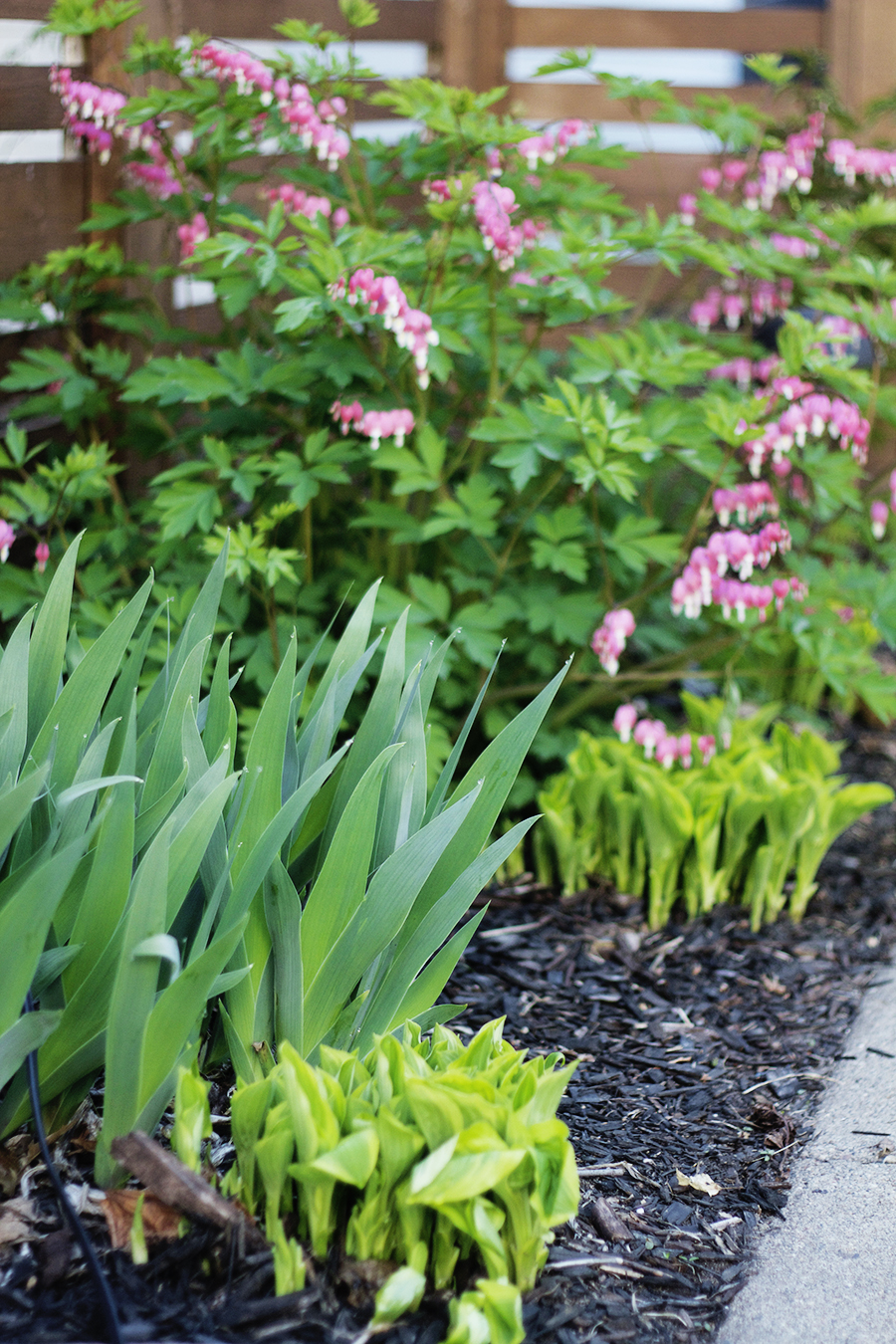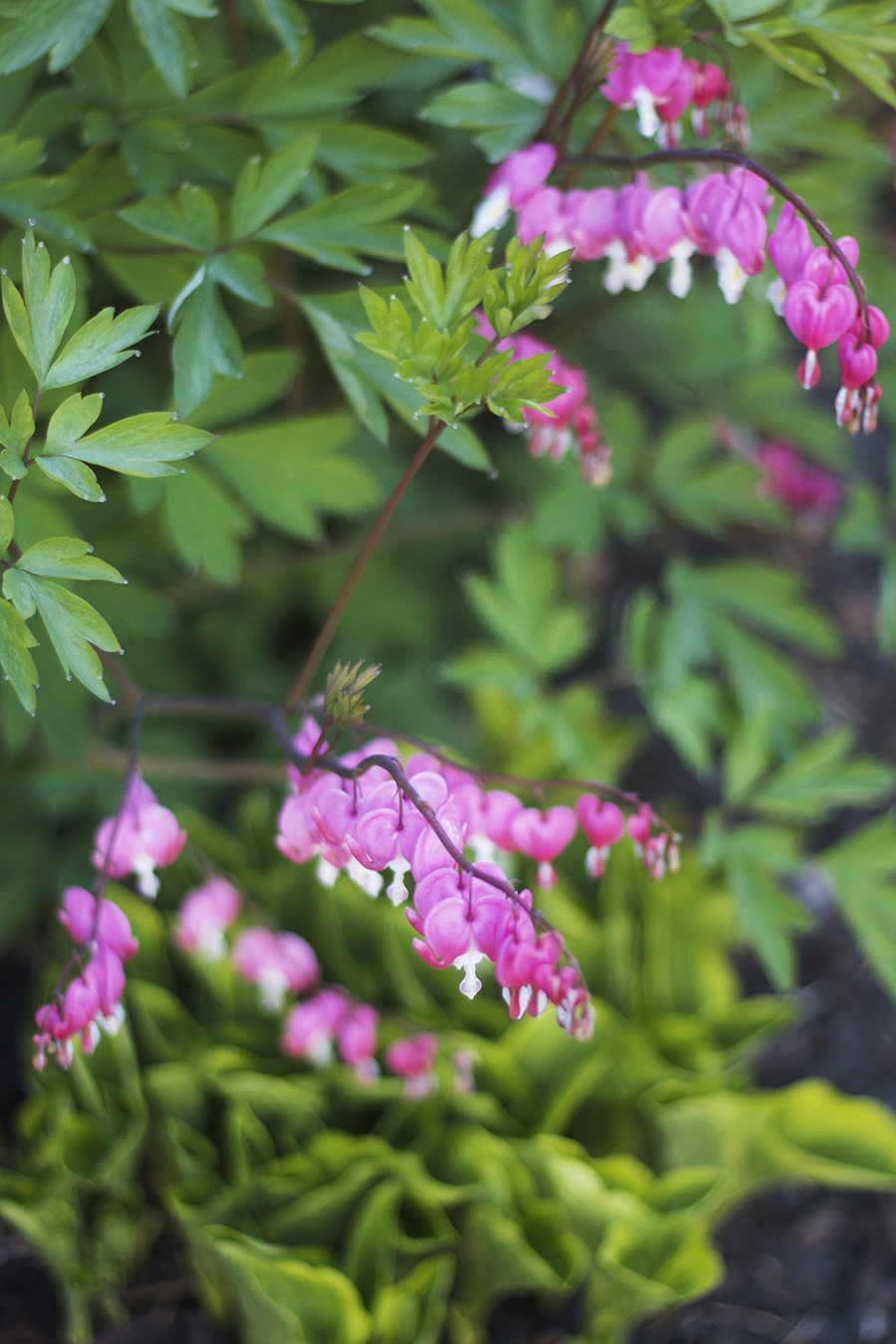 As I mentioned in my last post, Bleeding Hearts are always the first bloomer in my backyard. They are seriously the best, I love them, and you should too.

After moving this new addition multiple times around the gardens last year, I was happy to see it survive and come back this spring – it didn't seem like it was a for sure thing.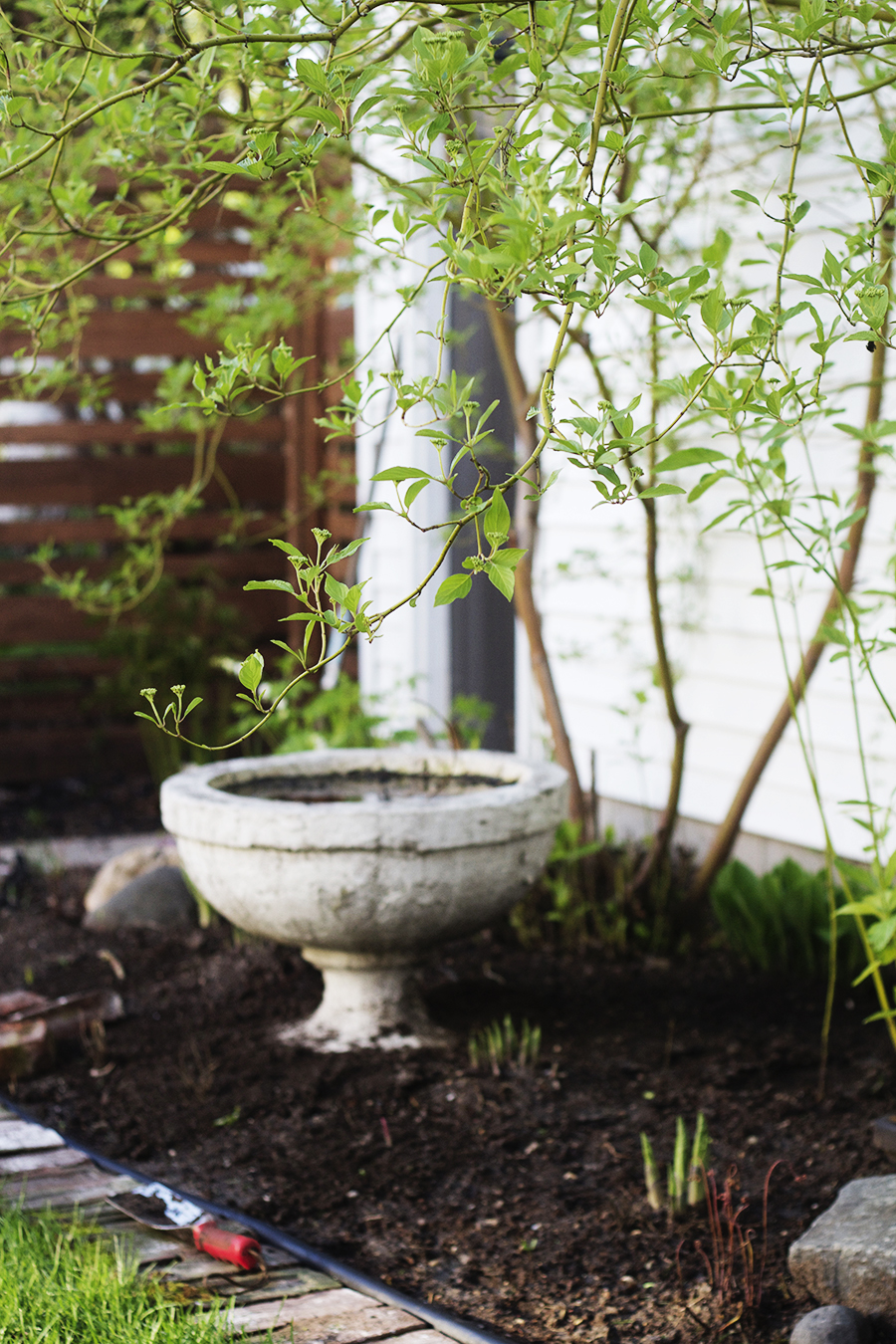 A brand new addition to the gardens is this Vanilla Strawberry Hydrangea tree. I placed it in the same spot that I had my Japanese Maple that I unfortunately lost last spring. I removed the soil and roots that were in this location and planted this new tree, I've got my fingers crossed that it will be happy and healthy here.

After losing the Bloodgood Japanese Maple tree to fungus last spring, I purchased this new Emperor I Japanese Maple and placed it in a different location. It wintered well (I wrapped it in Burlap and buried the base deep in leaves). The leaves come out late in the spring which helps to protect it from potential spring frost. I feel confident that this one will be sticking around for awhile.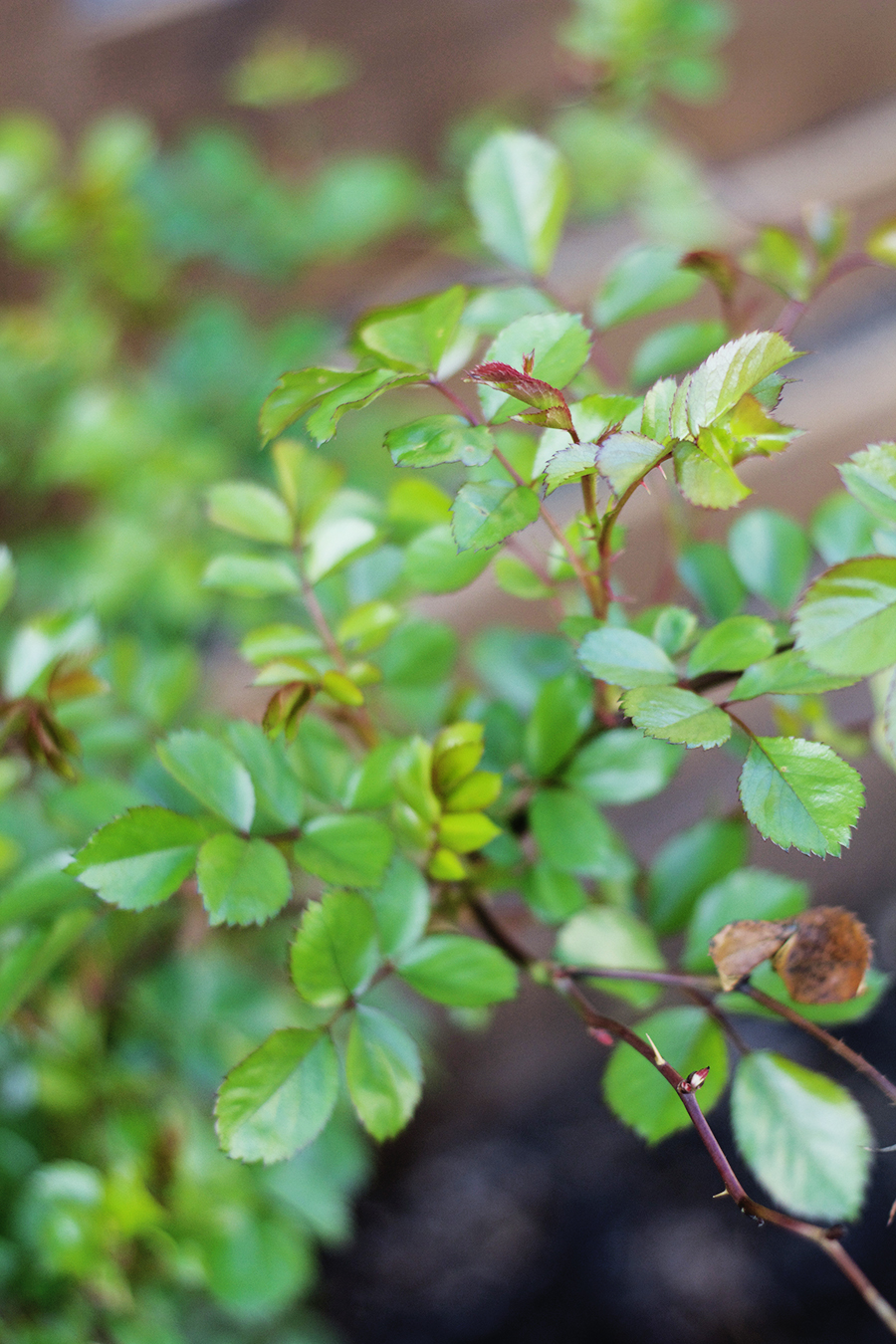 Roses are a mystery to me, after cutting this one back for the last three winters I realized that this bush likes to just be left alone, it's thriving this spring, so I won't be touching it anymore.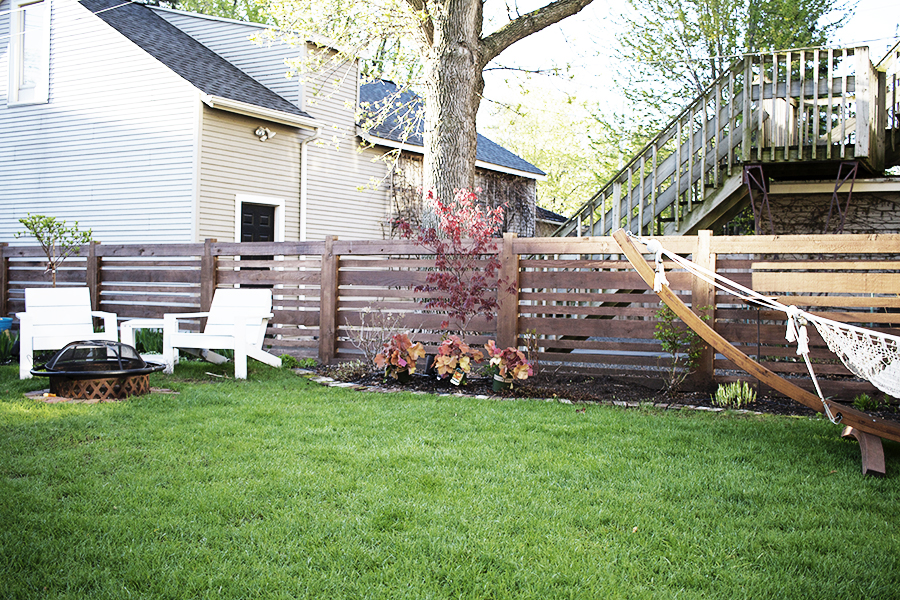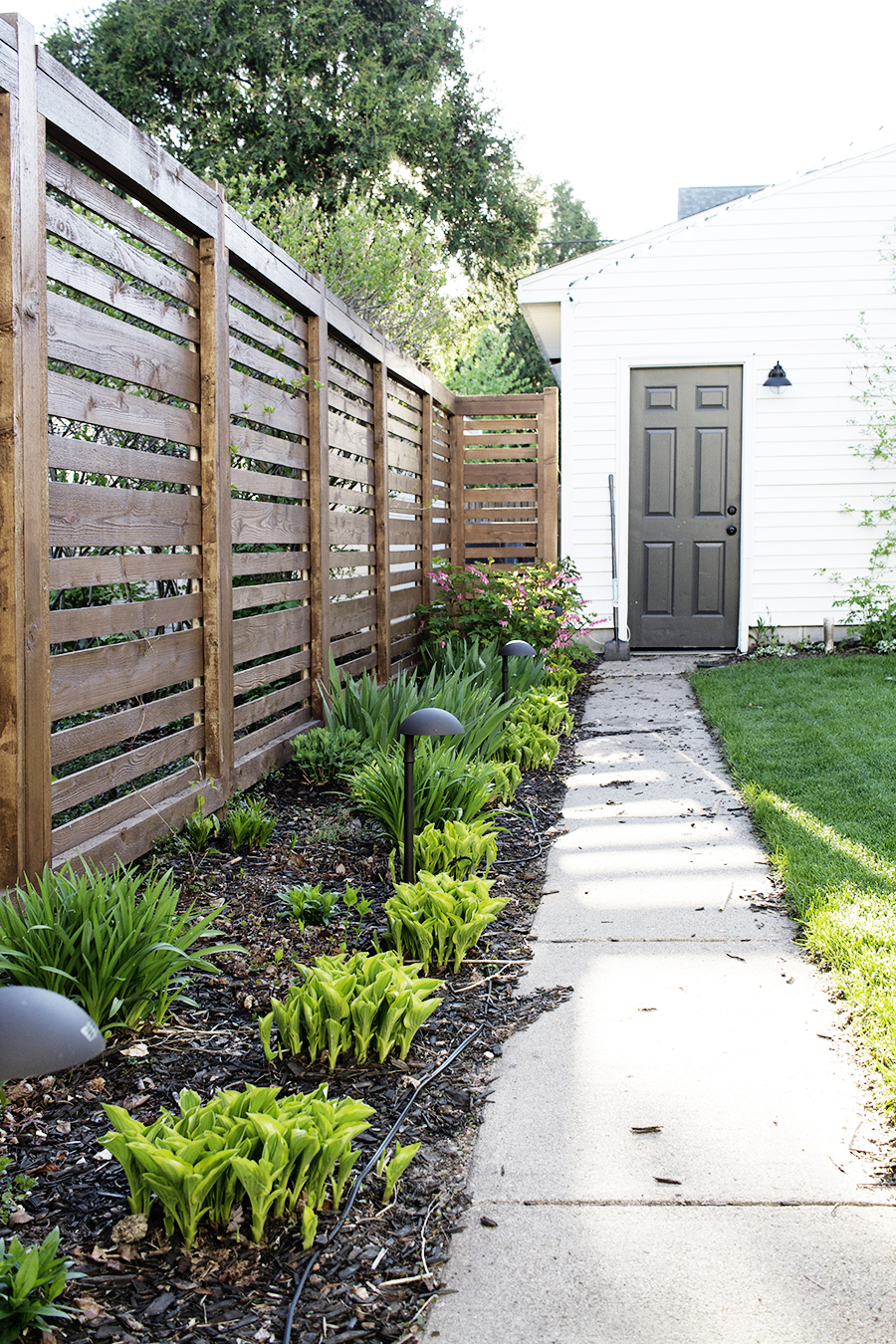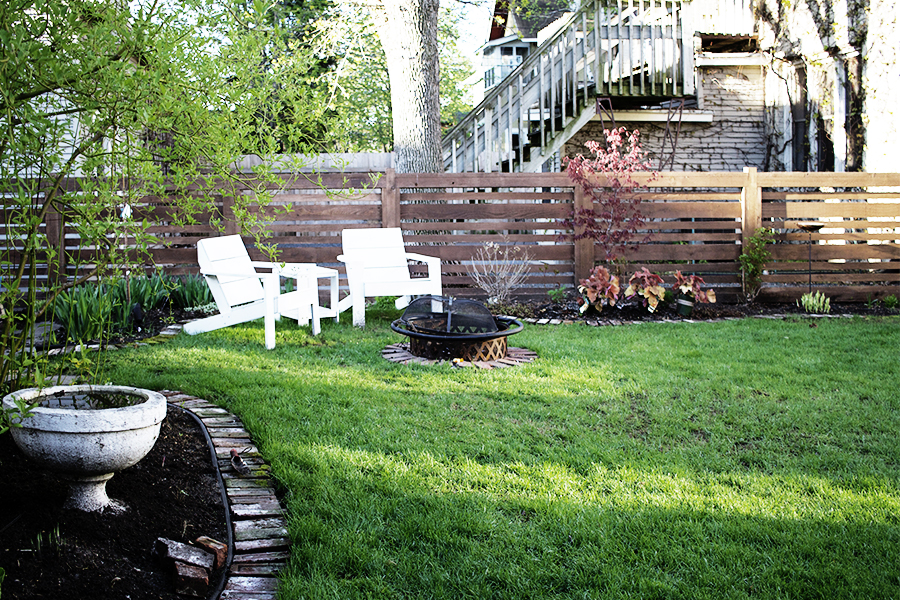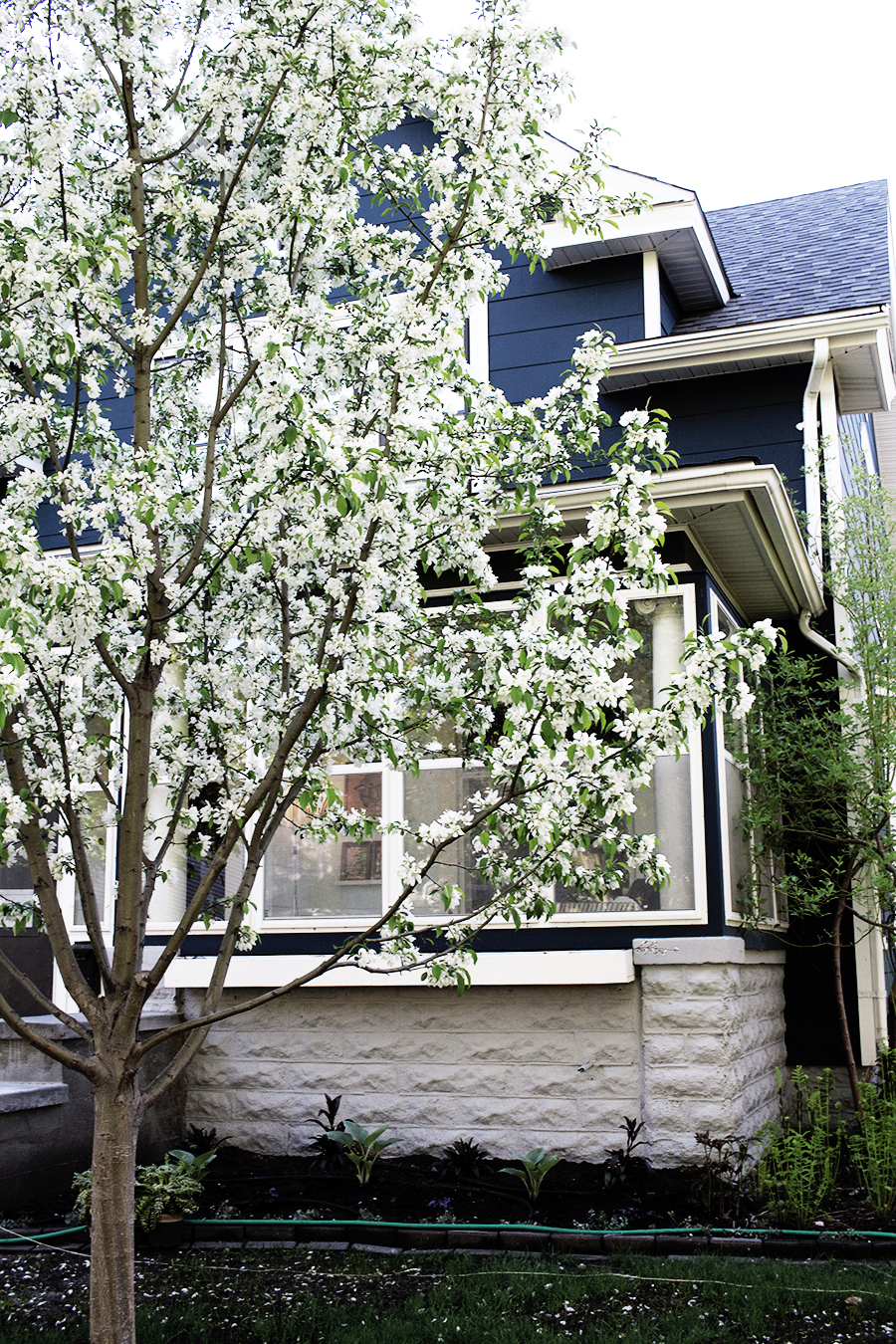 For the first time since planting our Spring Snow Crabapple seven years ago, it finally fully flowered. I've been babying this thing for years, trying to figure out why it wouldn't flower like other trees in the neighborhood. Last summer I removed some of the bigger branches that were crossing over one another allowing more light to get at the tree. I also watered it constantly during the summer. I don't know what the secret was, but it makes me so happy to see it bloom this year, it's seriously amazing to me.