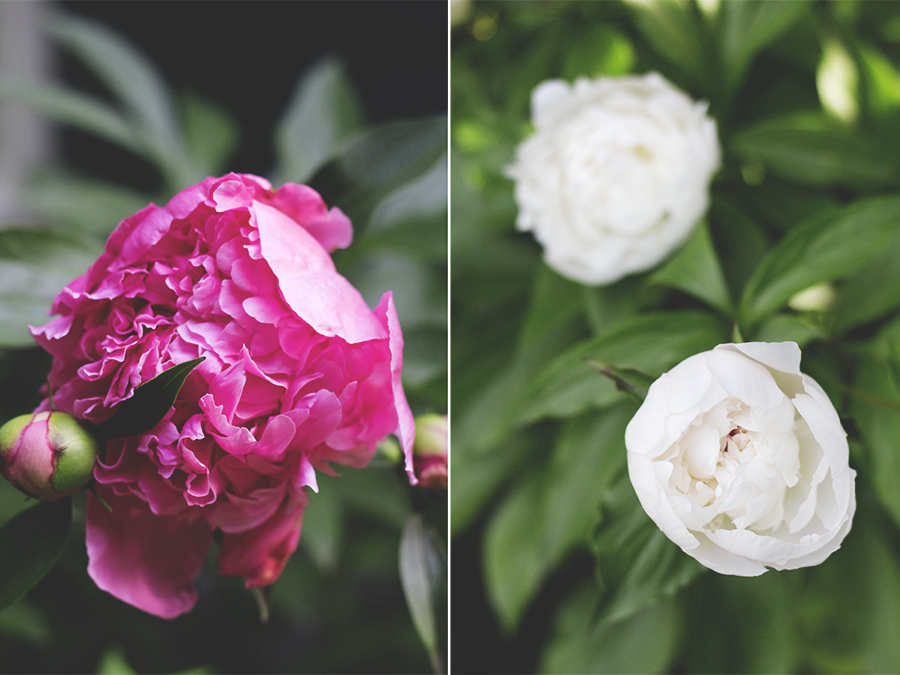 Hope you guys are all having a good hump day. It's the last week of school for the kiddos so things are about to get buck. Anyway, before the chaos beings let me share my May garden pics with you.
I guess I have a thing for purple and pink this year, after seeing all my spring flowering perennials laid out here in my May garden post, it's pretty obvious. I was so happy to see the gardens this spring, especially since a few of my fav spring flowers (like the white peony above) fell victim to the fence installation last year. Everything is very mature this year, maybe even a bit too mature, like they are totally turning into moody grunge teens (#jokes, I'm not funny). I see some thinning and reorganizing in my future.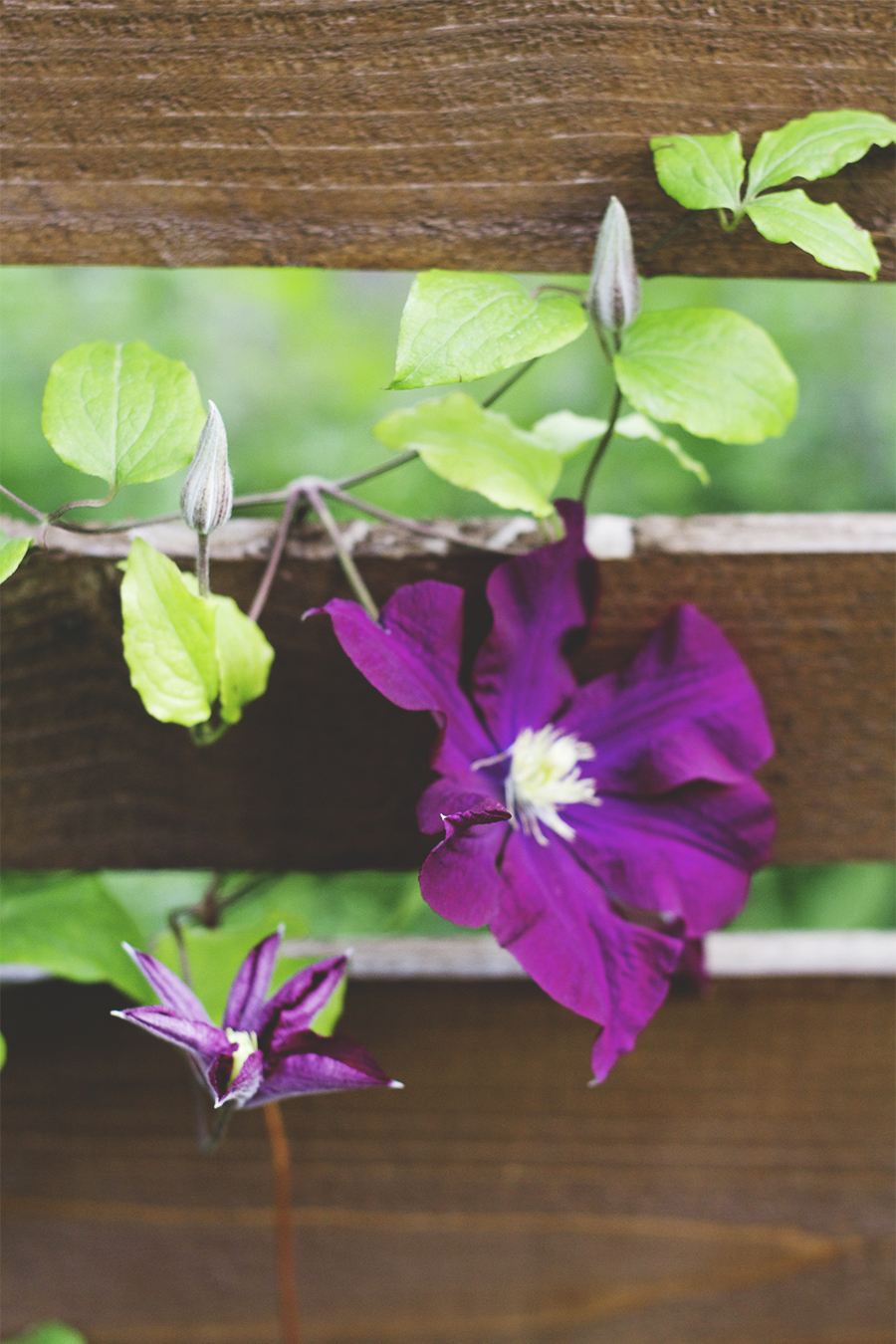 In an effort to create even more privacy along the fence I planted two Warsaw Nike Clematis along the fence. They can grow up to 8′ so fingers crossed, they'd be a real nice addition in future years.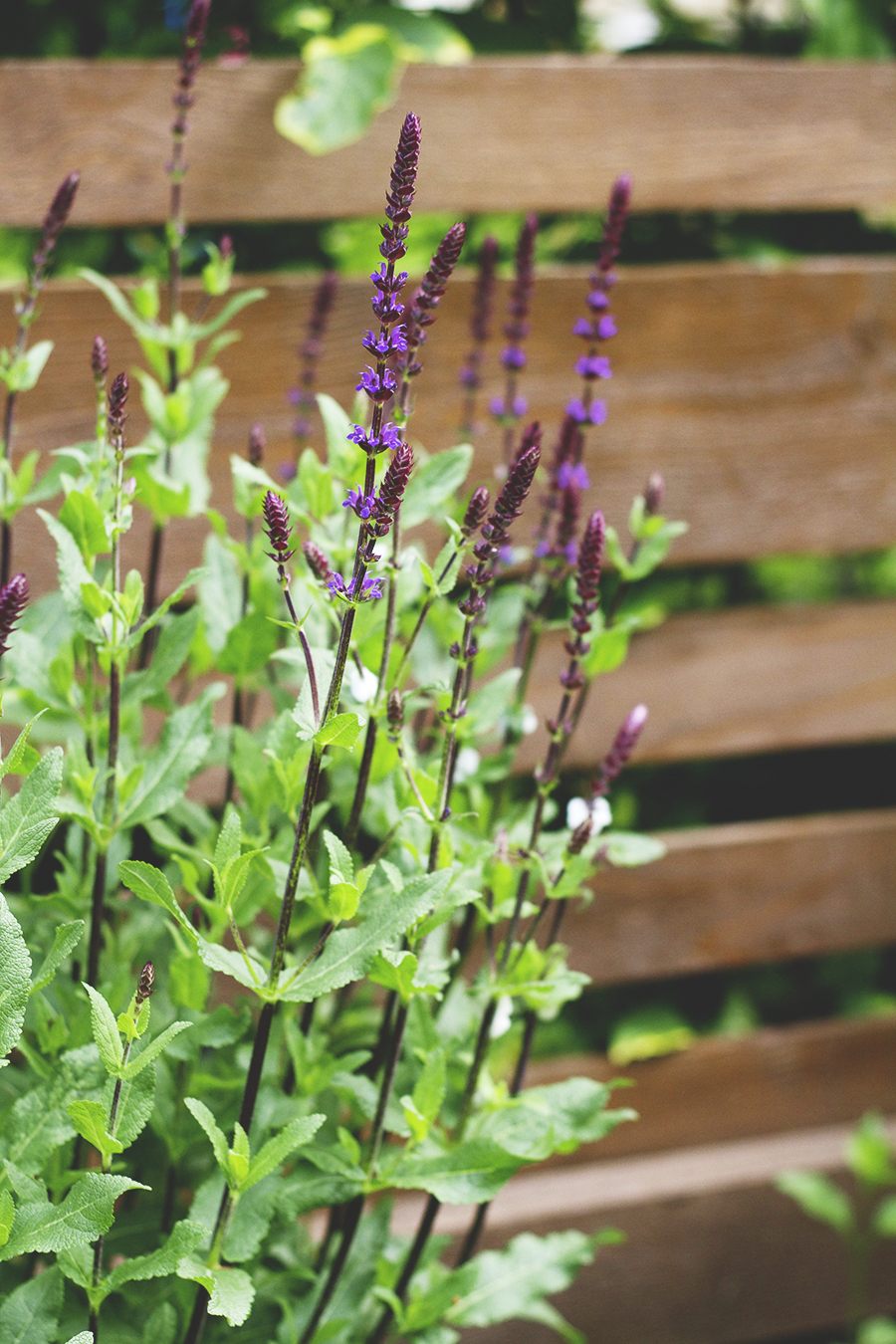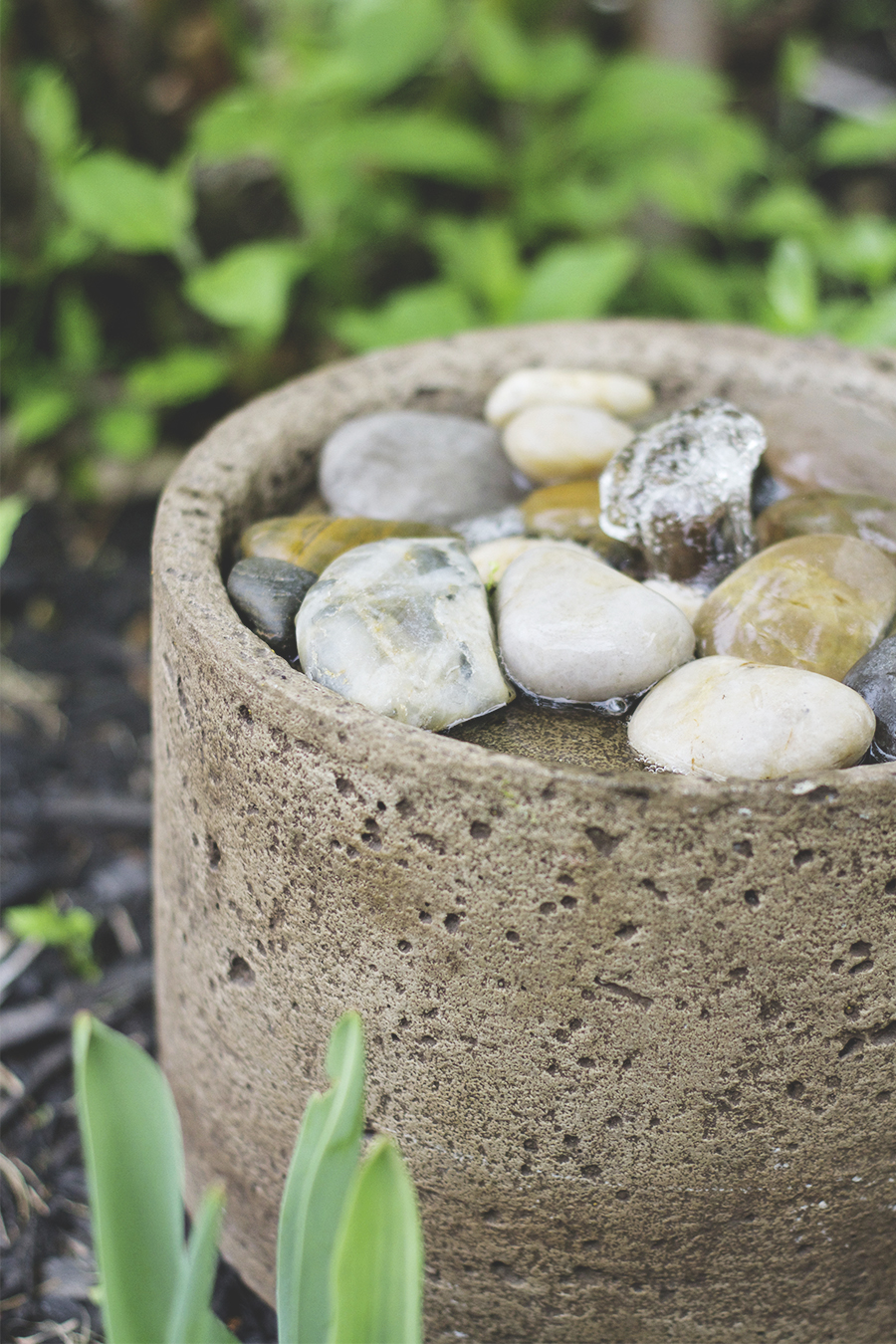 New backyard addish – found this fountain the winter for a steal of a deal at the garden center – the kids love it.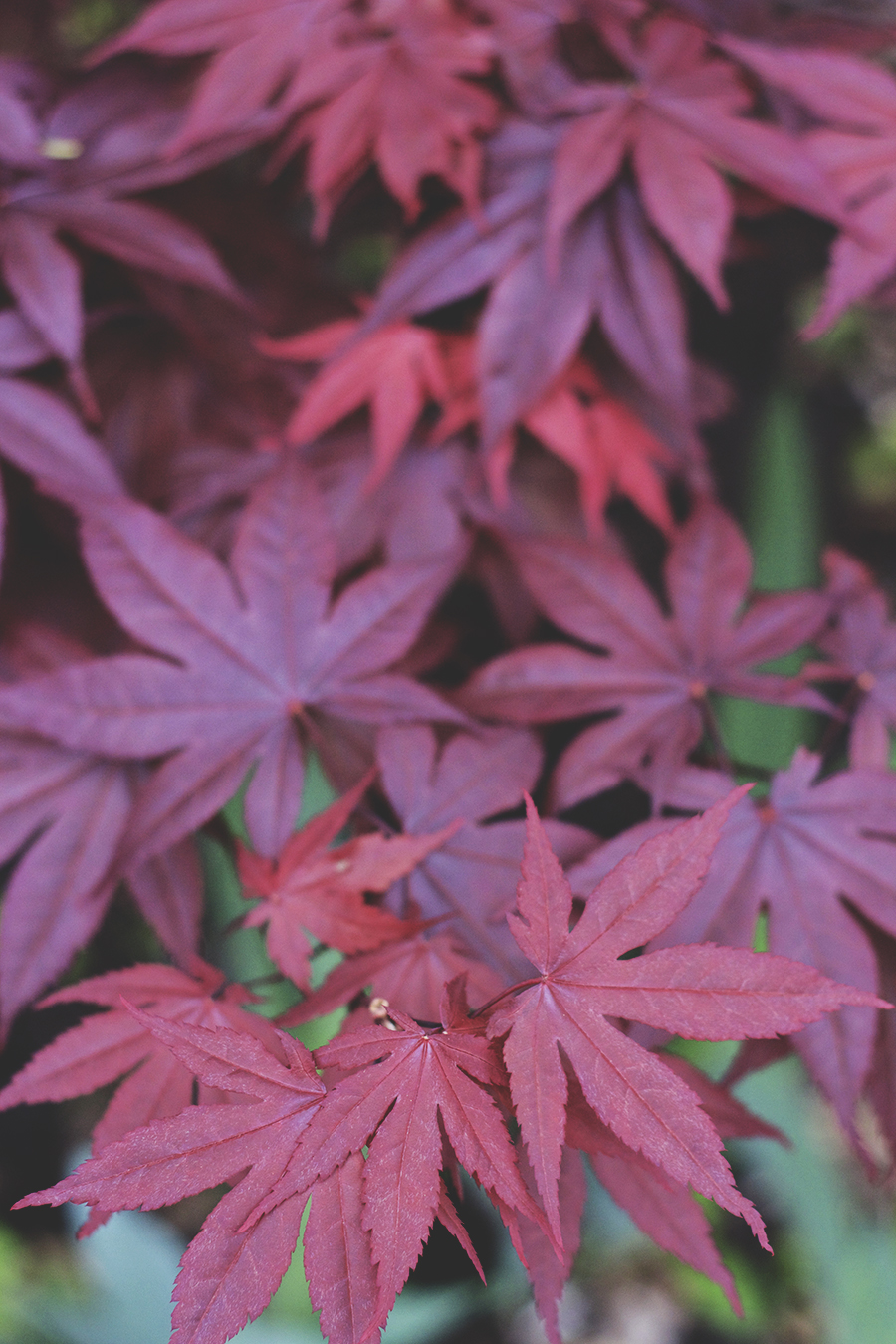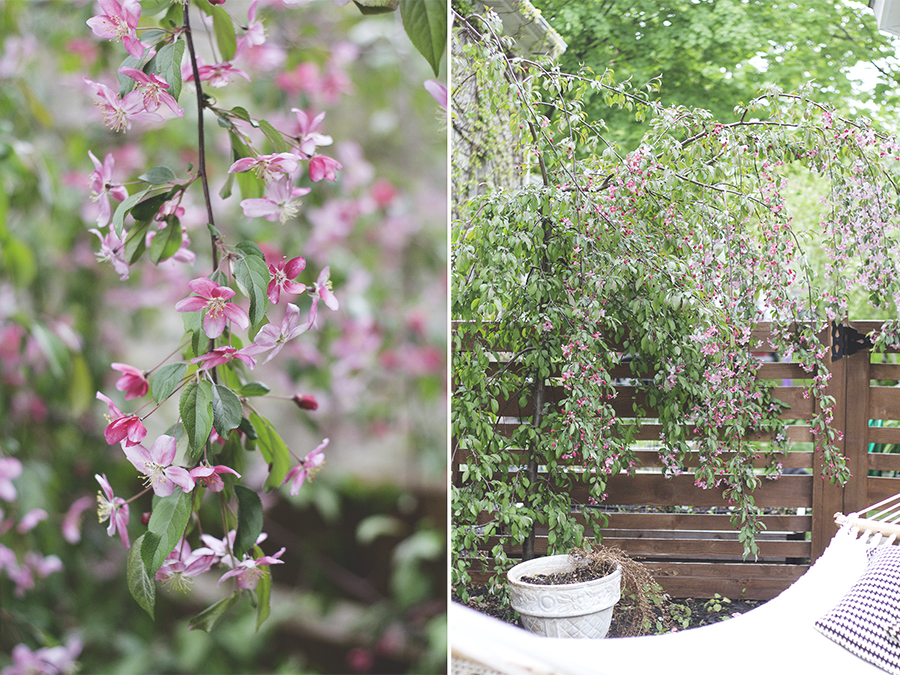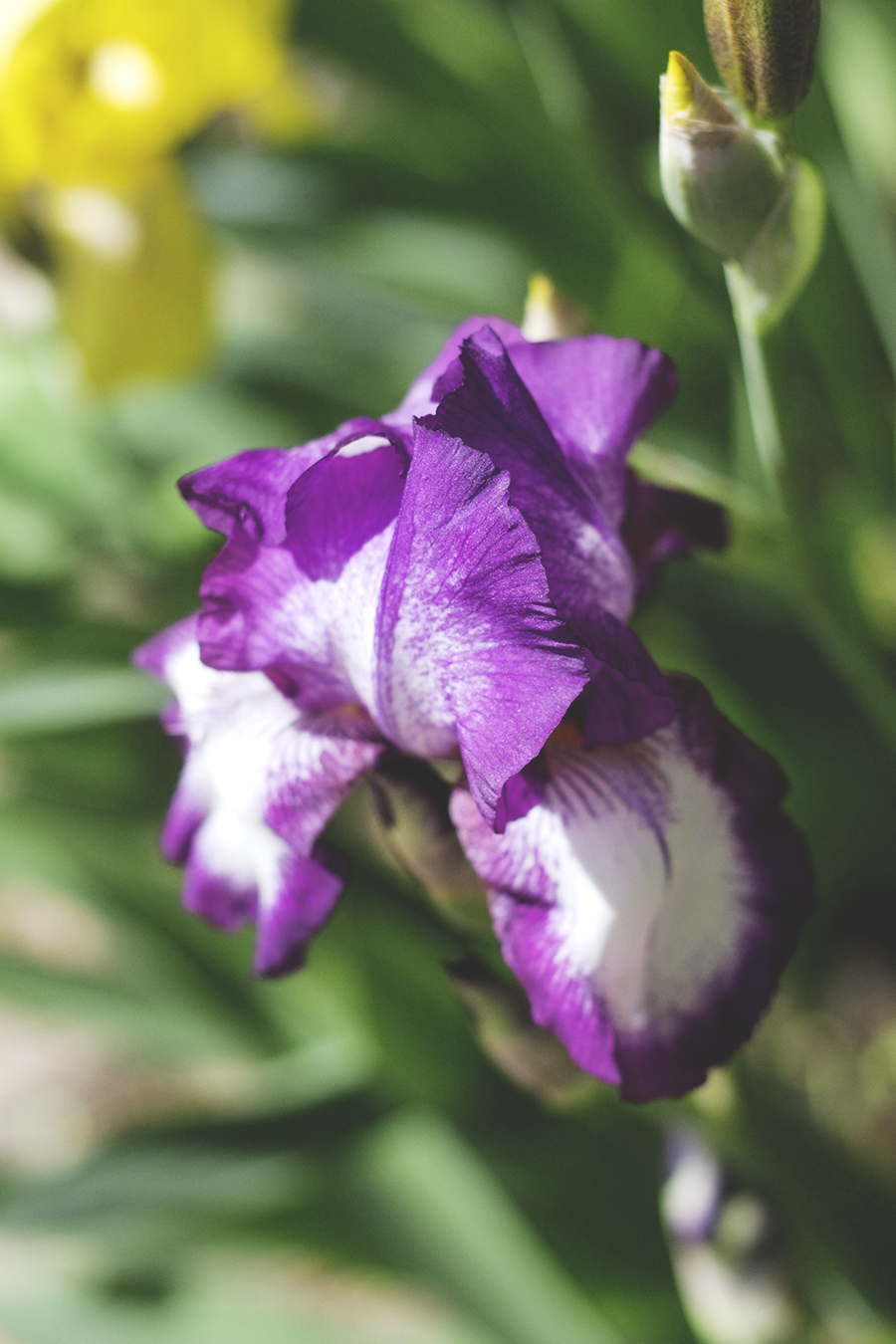 My Fav Iris.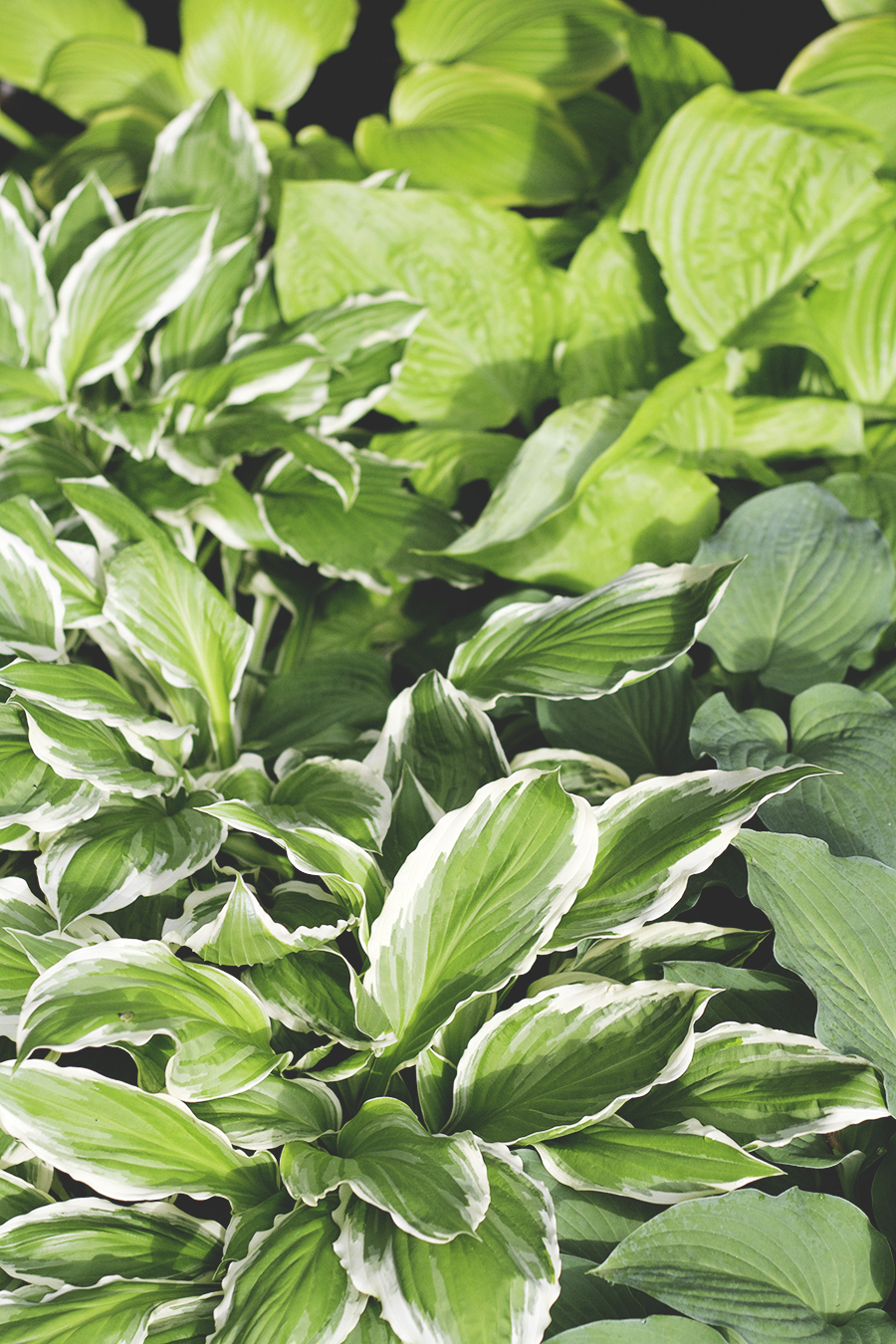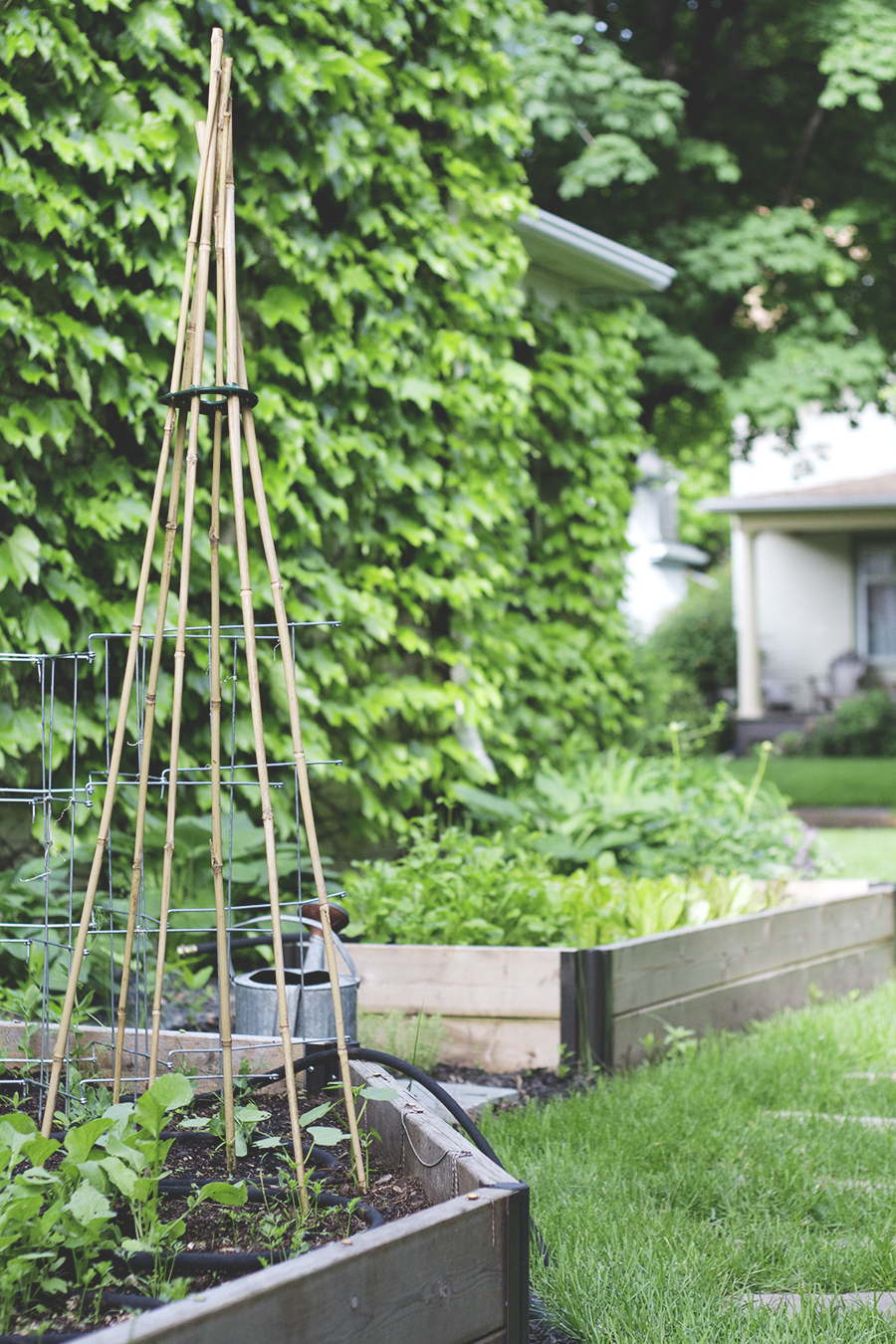 The garden is having some trouble this year. I think the seeds have been very confused by the extreme temp shifts this spring.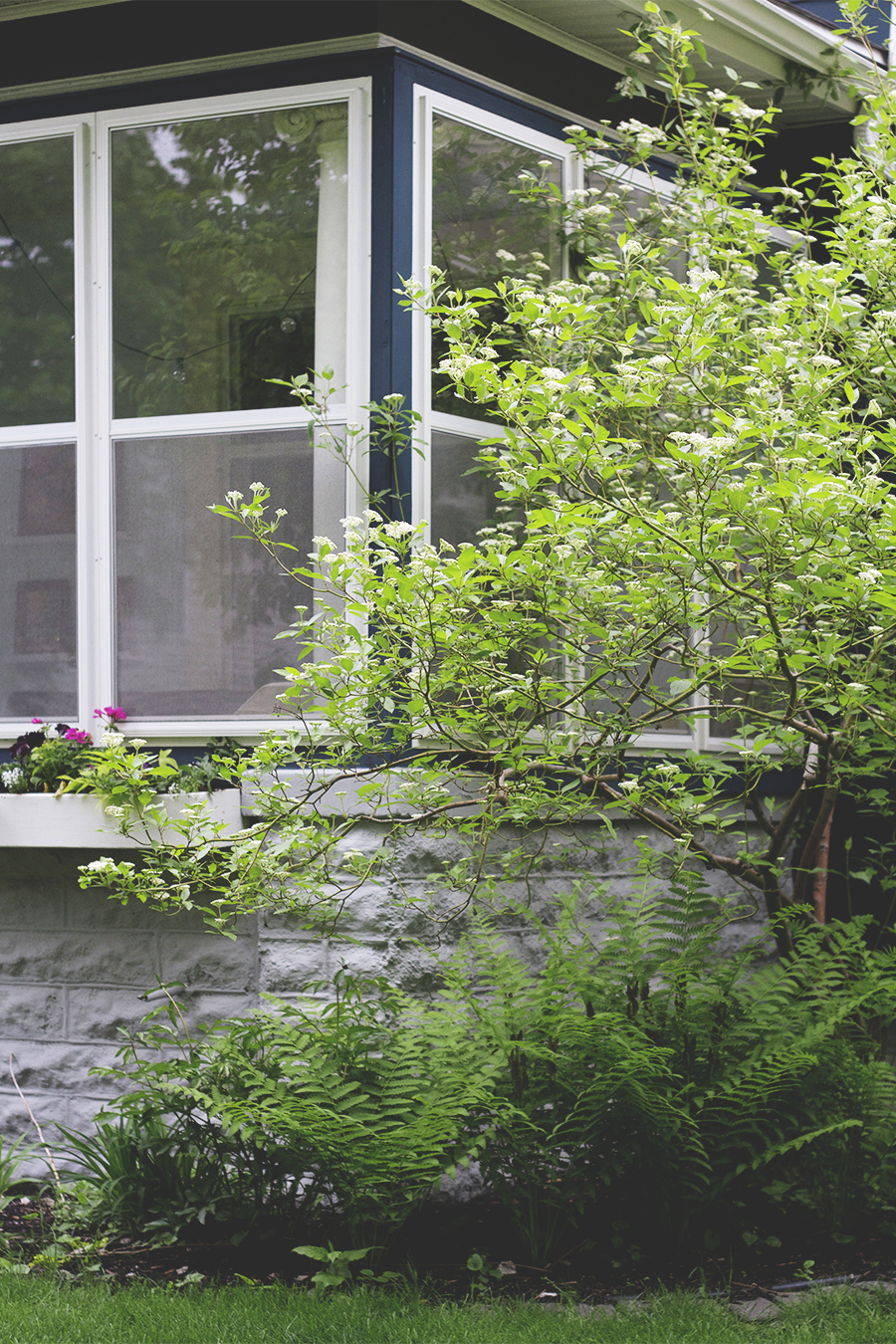 The other flowering dogwood, I love them so much.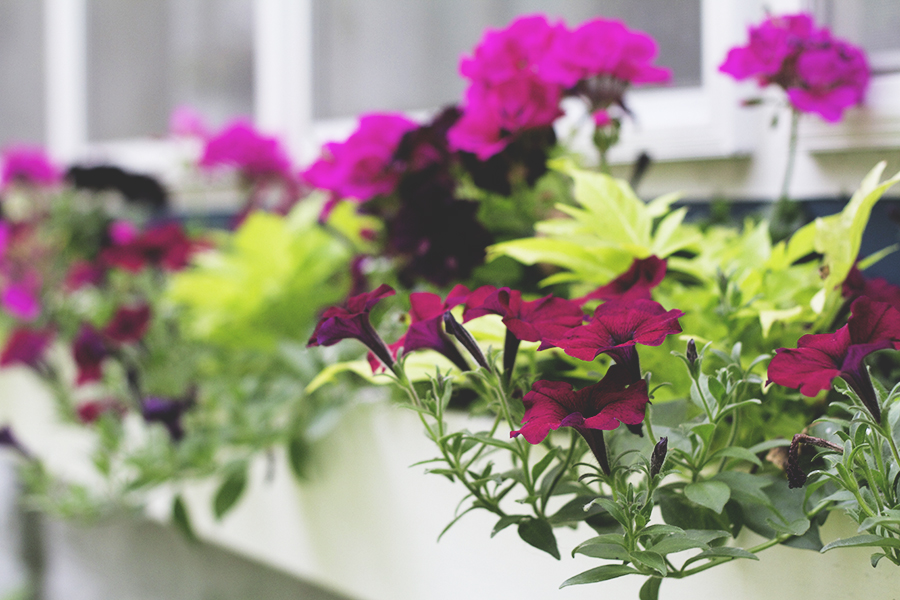 See, I told you, purple fever. What is going on with me?