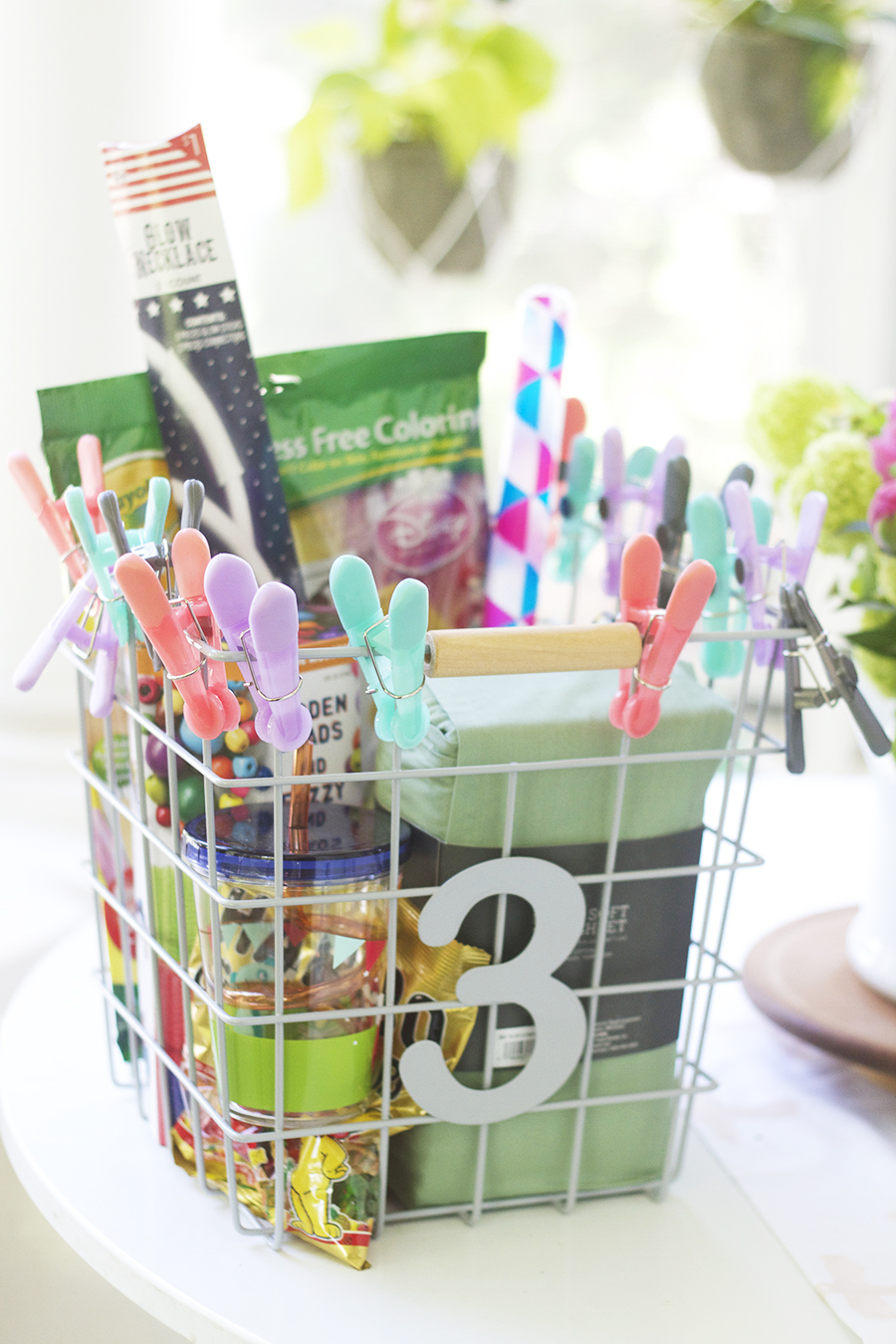 Hey Guys! Whad-up? Thing are nuts around here. The kids finished school last week, the basement is finally getting started tomorrow, I'm in a panic because my Japanese Maple is dying, and my house looks like a complete shit show. Hope your week is more contained then mine.
I wanted to share this cool kid-gift with you last Friday, but things got so insanely busy I just ran out of time. I hope the whole summer isn't like this. ANYWAY, the "Fort Kit" is my favorite go-to kids present, because it's easy and fun, can be personalized and DUH, kids lurve forts!
Target basically has you covered for all the supplies you'll need for a kit. Start with getting a container, I was able to score this wire box in the storage section and it even came with the number '3' on it – which was a good thing because the gift was for an actual three-year-old. Then I swung by the bedding section and found a king sized flat sheet. Next I headed over to the dollar section – this is where the magic happens. Fill that puppy full of candy, coloring books, cups, glow-sticks, bubbles, and whatever other wonderfulness you might find over there. Finish it off with a bunch of colorful clips (also from the $1 section) and your prez will be good-to-go.
Ta-da, Birfday Magik.