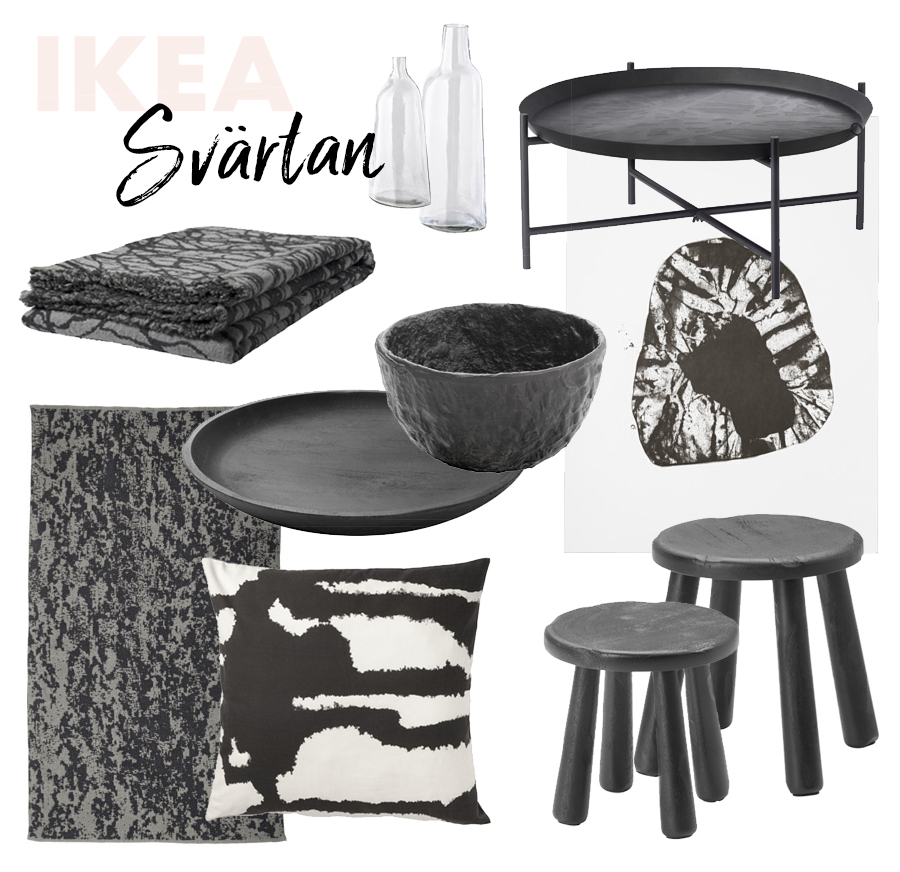 I stopped dead in my tracks during a quick trip to the Ikea marketplace last week. Uh, there was a display of all these wonderful textiles and patterns, I had to touch and look at everything, and swooped up a few things for the house. This is the new Ikea collection, Svärtan (aka Darkness!), designed by Martin Bergström and Indian fashion students in New Delhi.
Inspired by the everyday textures and pattern found in India, Bergström wanted to create an interpretation of India that was different than the way it was "perceived in the West as colorful, golden and shiny". The New Delhi students form The National Institute of Fashion Technology, workshopped with Bergström creating a poetic abstract designs based on unexpected pattern and texture found in the city.
I am entranced with the organic mood of this entire collection, and I don't even know why because it's kind of out of my norm to be so goth. Anyways, just thought I'd point it out, might be worth a trip to the old 'kea.
In other news, I am about to head out on the most epic journey! I have a back-to-back date night set with my favorite guys, ⚡ The Killers ⚡ to celebrate their ten year anniversary of the Sam's Town album, in fabulous Las Vegas, NV. You may never see me again because I might die.