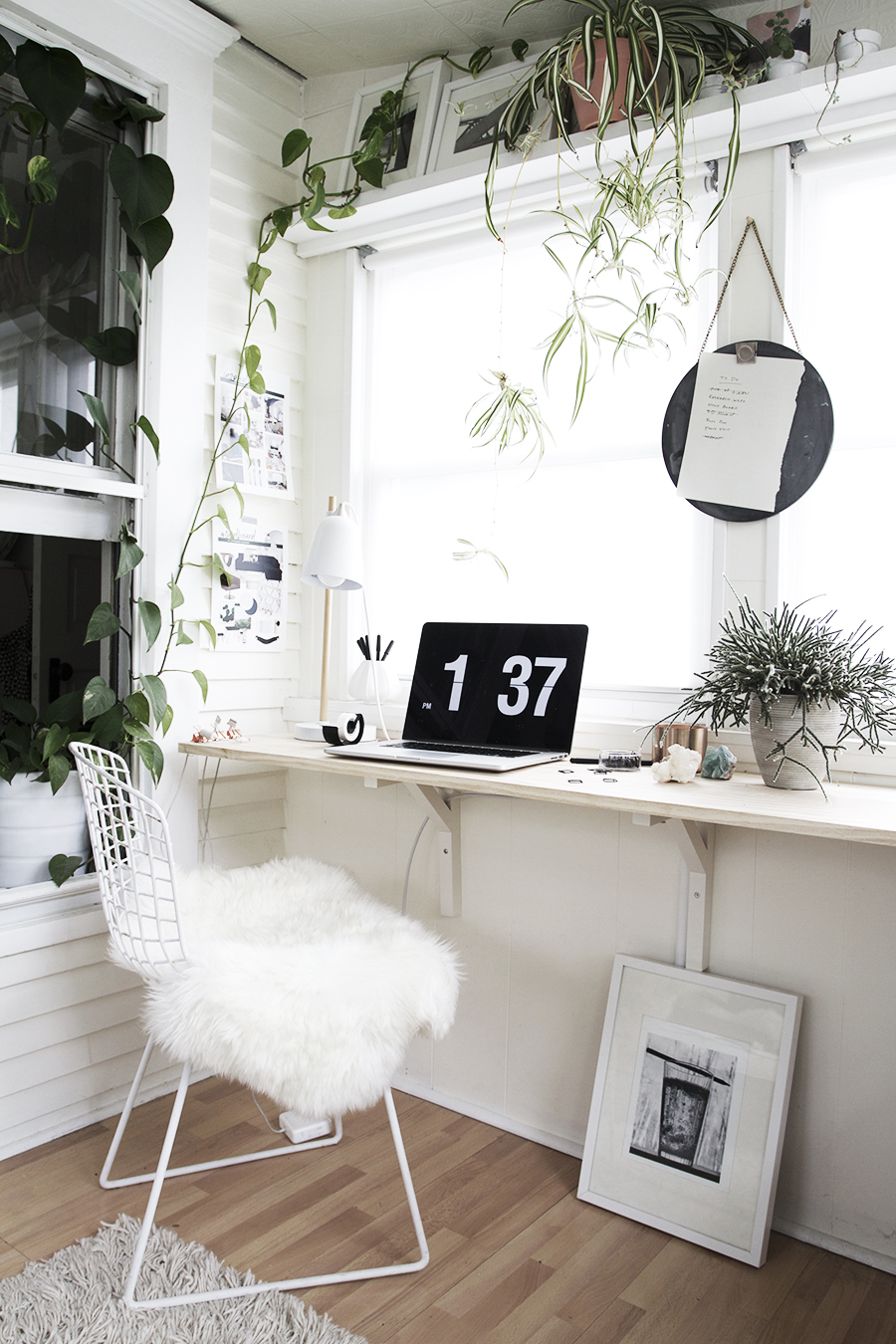 Last week I shared some cool office stuff that I had been eyeing on the internet and elsewhere. I'm just putting the finishing touches on my sunroom turned creative work space, and I'm really excited about how it's all coming together! As I said in the last post, I needed a place to work in my house, and since options were v limited it came down to commandeering the sunroom because it was the least disruptive to the flow of the house. Plus, the sunroom was practically move-in-ready, it made the perfect home office in waiting.
The sunroom did have the benefit of being a chill, sunny and inspiring space to begin with. I just took it to a more productive level. I replaced the bookshelf under the window with a larger simple pine plank, giving me more space to spread out. I need constant reminders of the task on hand, so having the small but very functional magnetic blackboard hanging between the windows has been crucial. I'm a writer downer and a line-crosser-outter, so this has been very essentch tool for me. I also added a bit of cool pretty stuff, like that tape measure, which was brass until I threw a coat of copper spray on it, because copper is my thing right now. Ikea had a bunch of stuff I had never seen before including the tape dispenser, paper clips and these black gel pens that I love writing with. Ikea, thank you, you never disappoint me. I also made a quick little cord keeper to keep my tech gear organized. The copper clips didn't open wide enough to clip onto the 3/4″ wood plank, so I just glued them up with some all purpose glue. Easy peasy.
The chair I stole from the front porch, since we'll be buttoning that up for the winter pretty soon, I didn't feel too bad about taking it. I do long for the day where every room will just be happily furnished and I won't have to always be stealing from them. Hopefully by next spring I can find a nice office chair (fingers crossed that it is the one I mentioned in this post) or something nearly as awesome.
I'll be sharing more very soon. There is a whole other corner of this little space where I hide away all my magazines, paint decks and camera gear. It's cool too! Once it's organized and cleaned up, I'll snap a few pics and share with yas.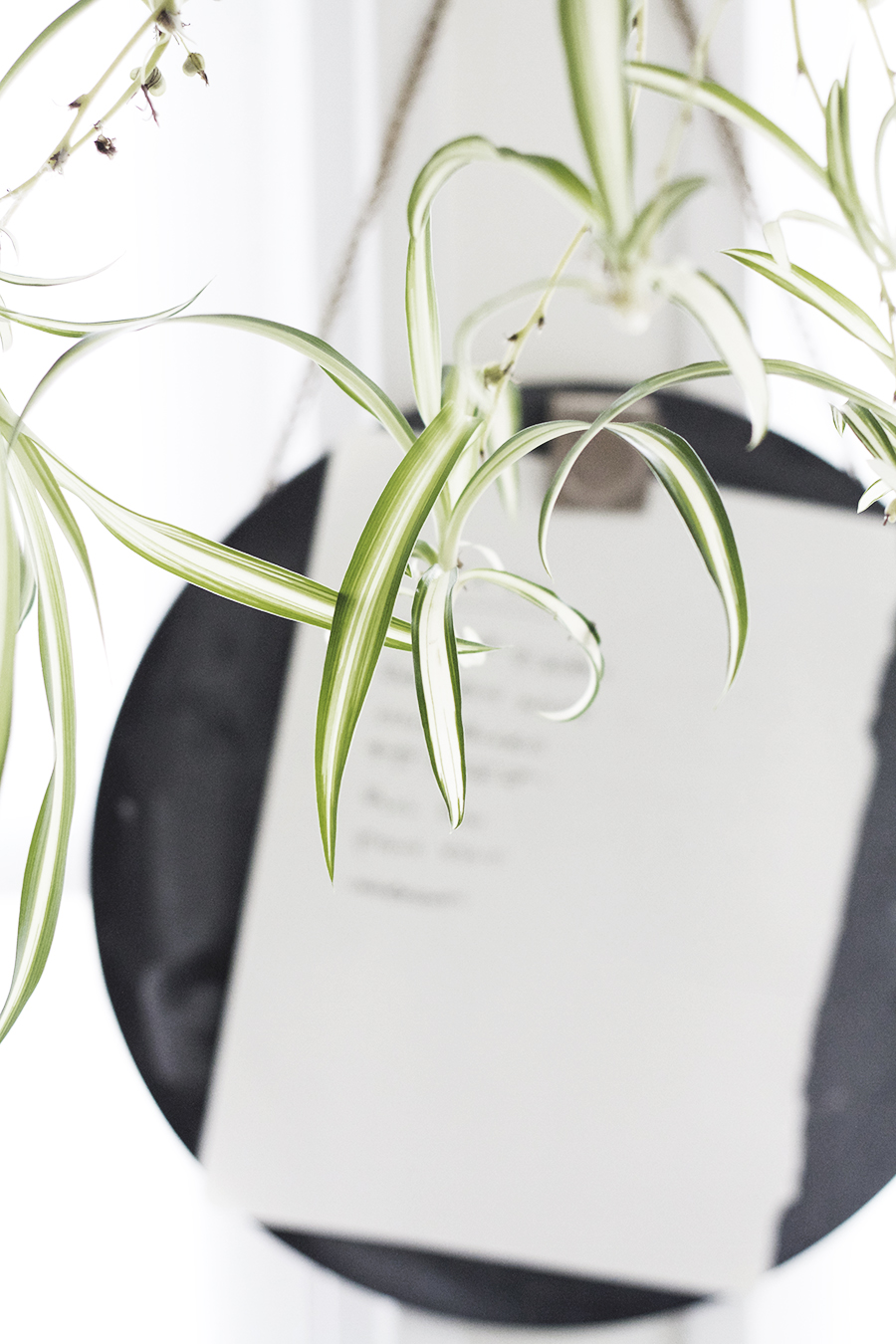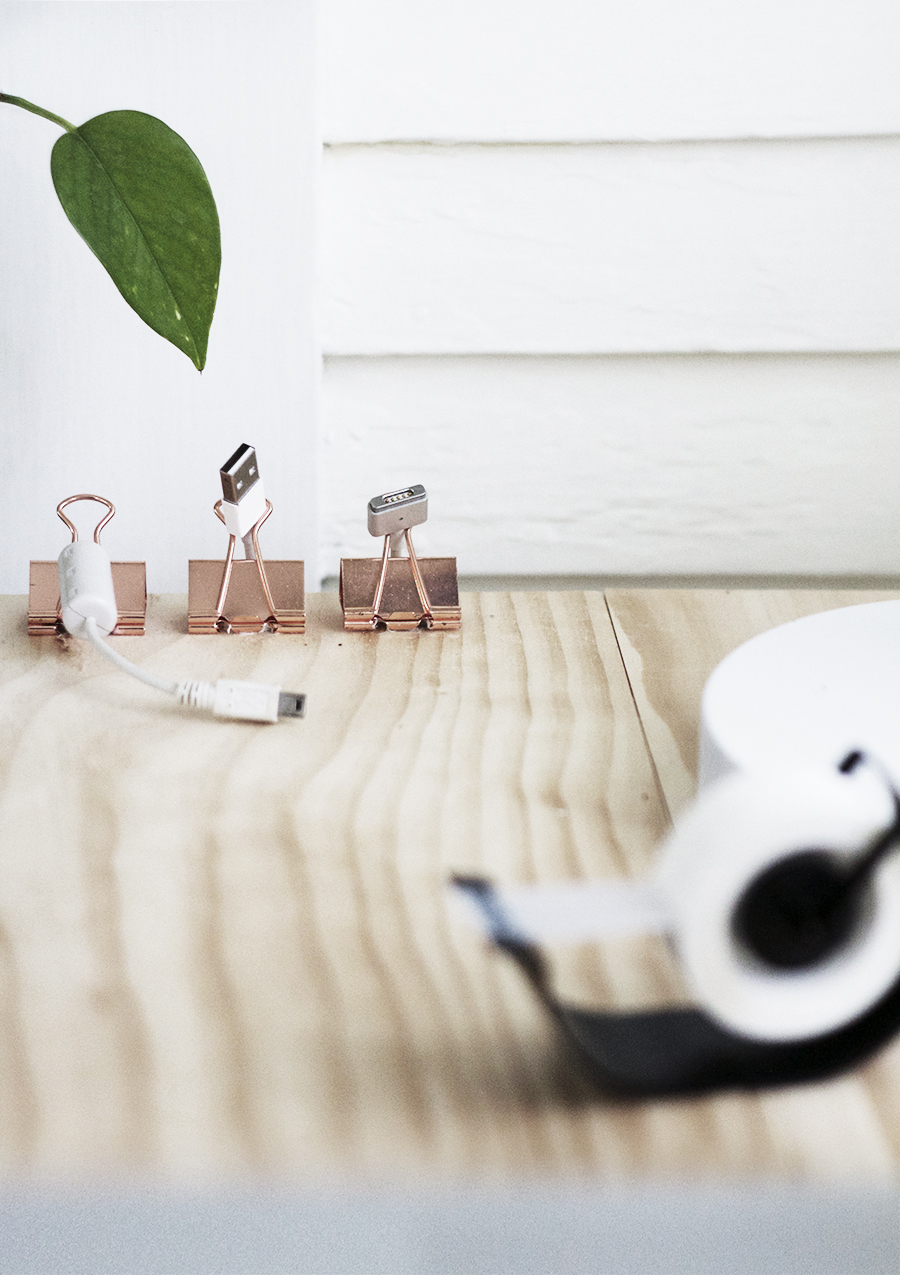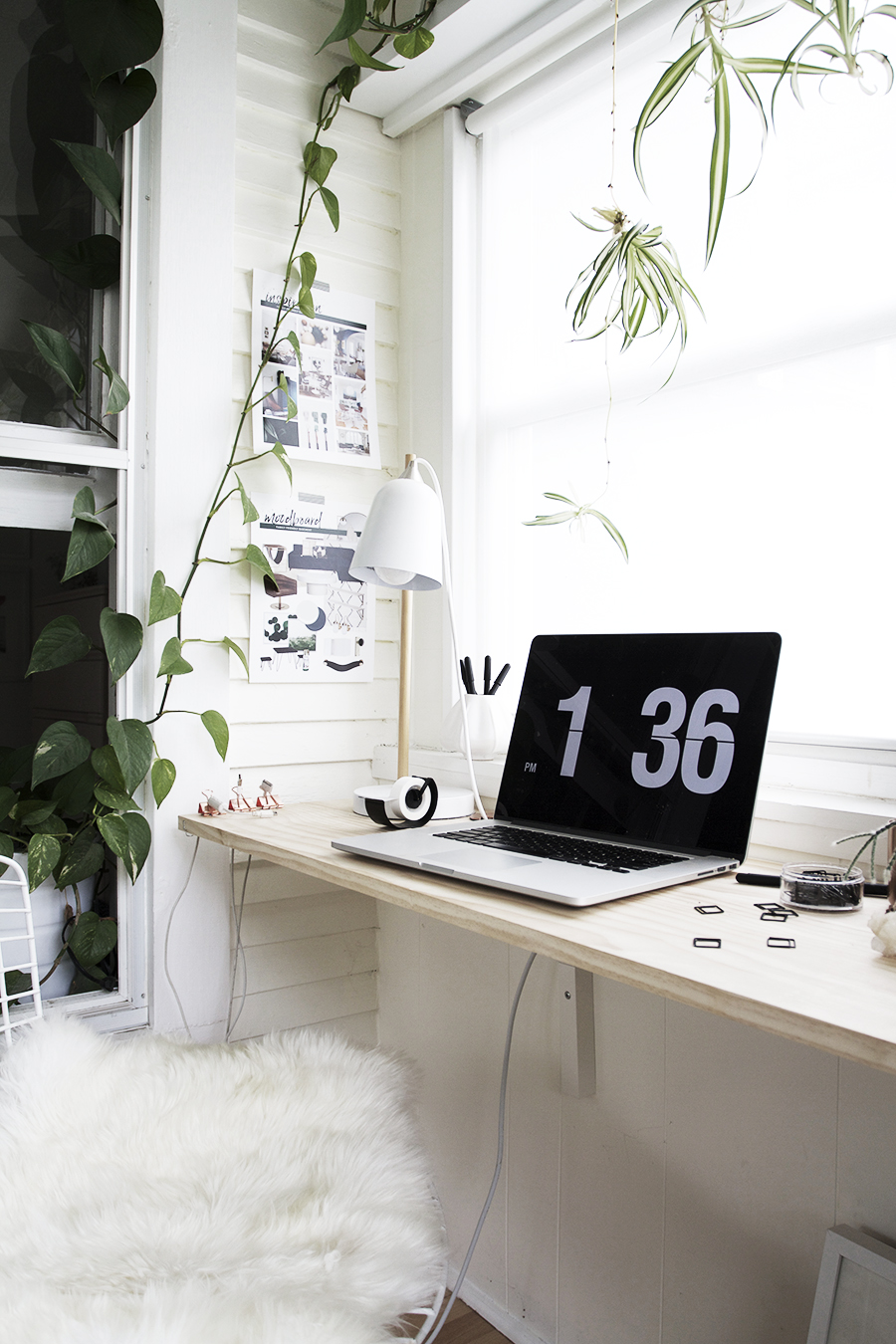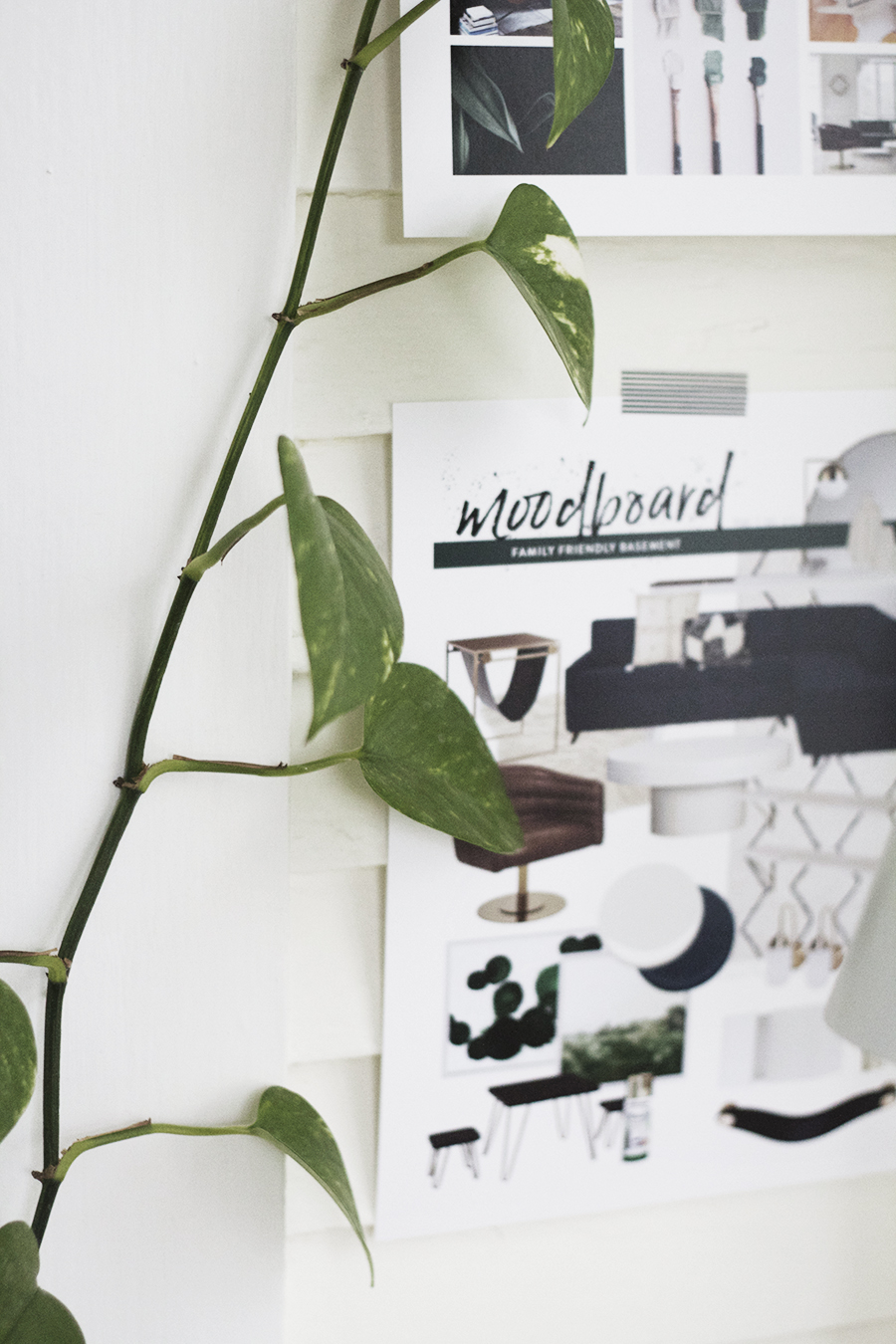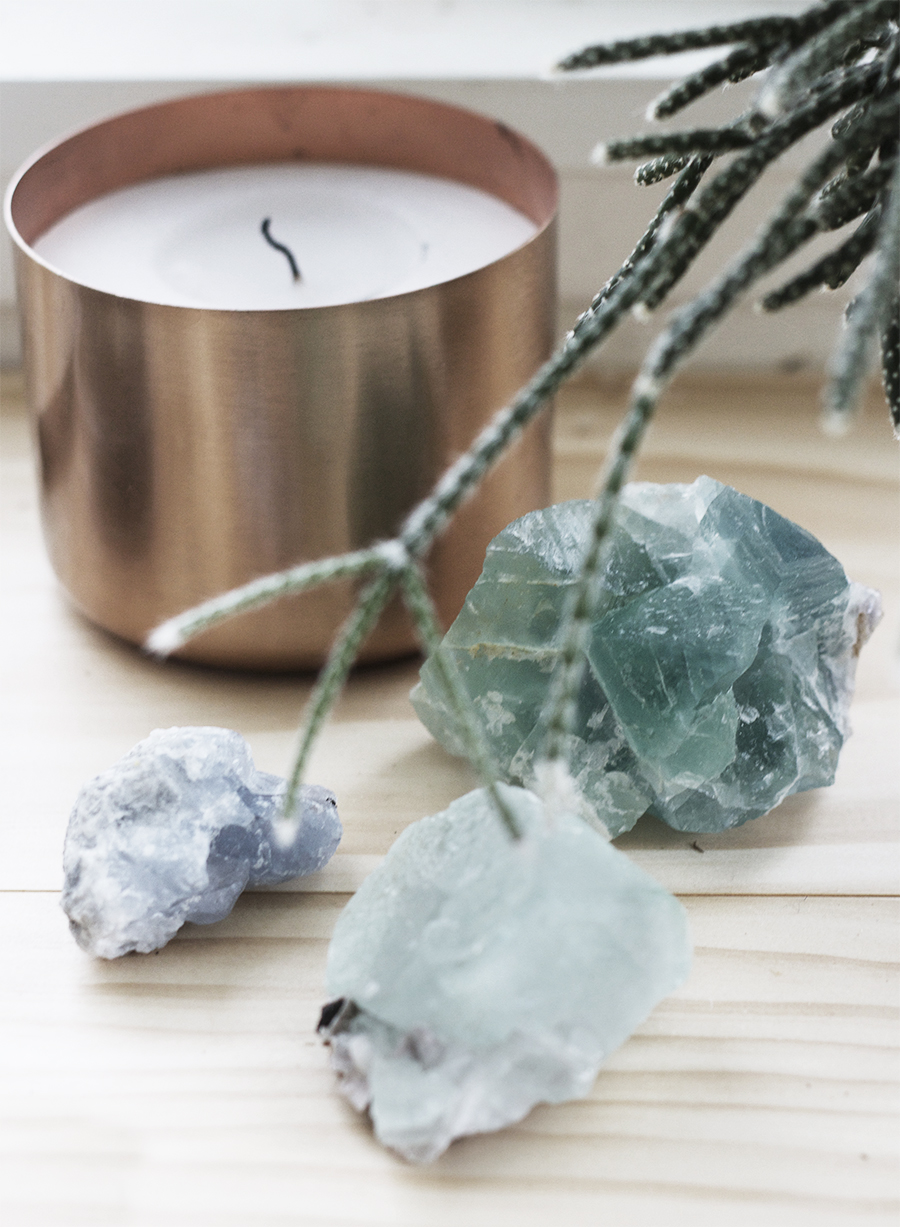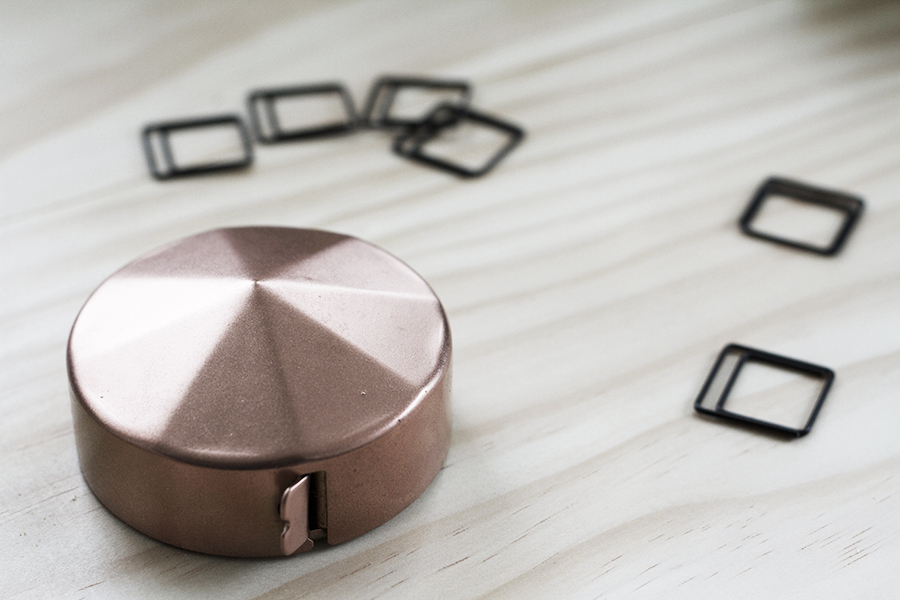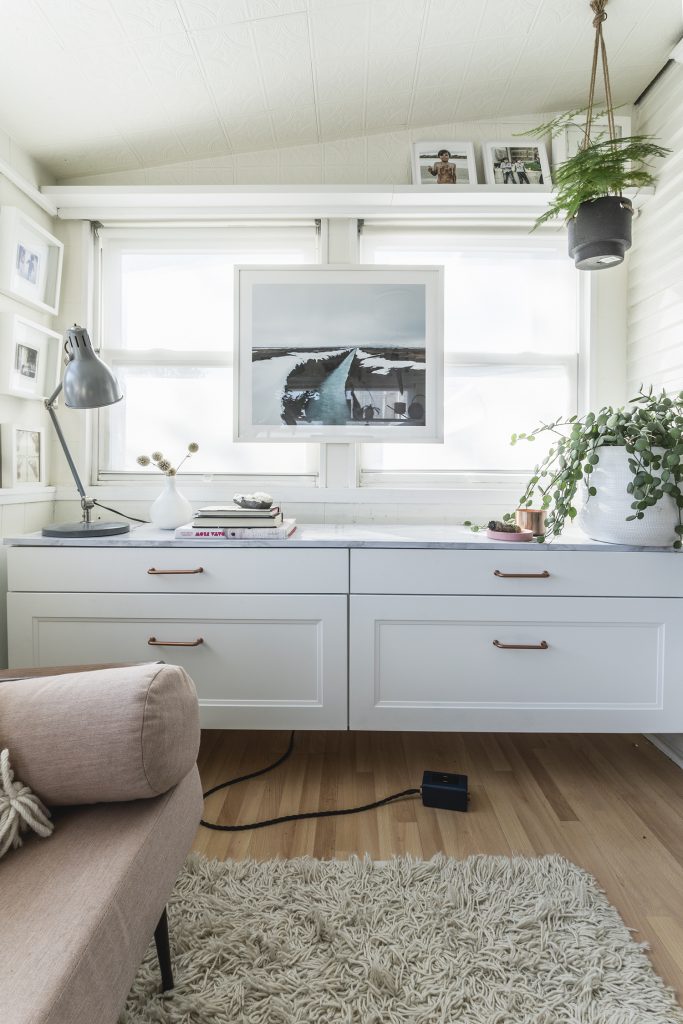 Hey! I'm back for part two of my office refresh. Redesigning my office space was part of my plan for a fresh start to the New Year. I wanted to start 2020 on the right foot, and for me a big part of that was getting my office space whipped into shape. I had given it an update a few ...
Read More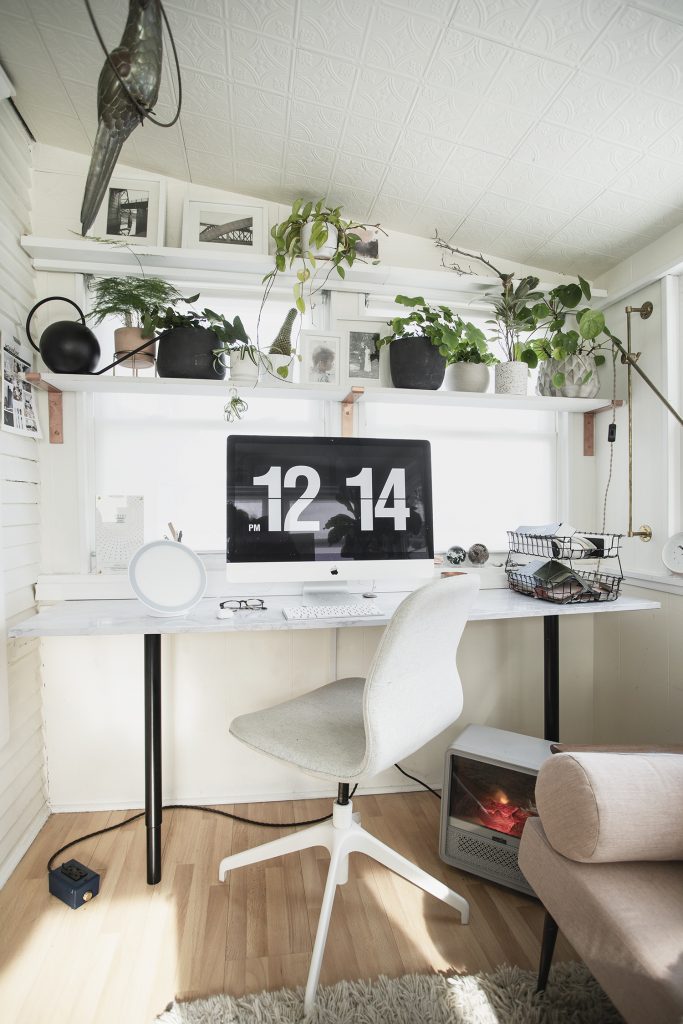 I wanted to start 2020 off on the right foot, and I was in need of an office refresh. A few years back I carved out my own little office in an unlikely space spot in our home. We have this really cool 4 season sunroom off of our bedroom, I'm pretty sure that when the house was built around ...
Read More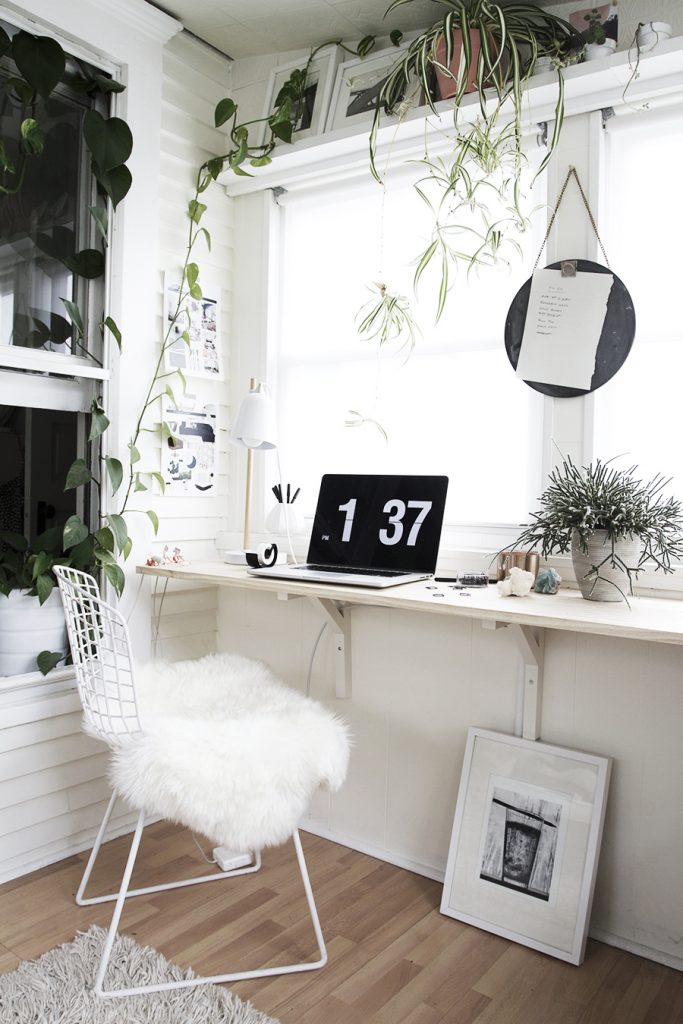 I wasn't kidding around about the goals I set for myself for 2020 – I really want to give it my all and push myself to post twice a week. I figure if I don't really try, I won't know if it's possible. Worst case scenario, I figure out what my limits are and I go from there. To start ...
Read More
Hey-O! Hope you guys have all had a good start to your week. We are just recovering from our epic weekend in Las Vegas, where we wrapped up what might amount to one of the best three days period ever. We had the privilege to see
The Killers
at the Sam's Town Casino and Gambling Hall, where they celebrated the ...
Read More
More