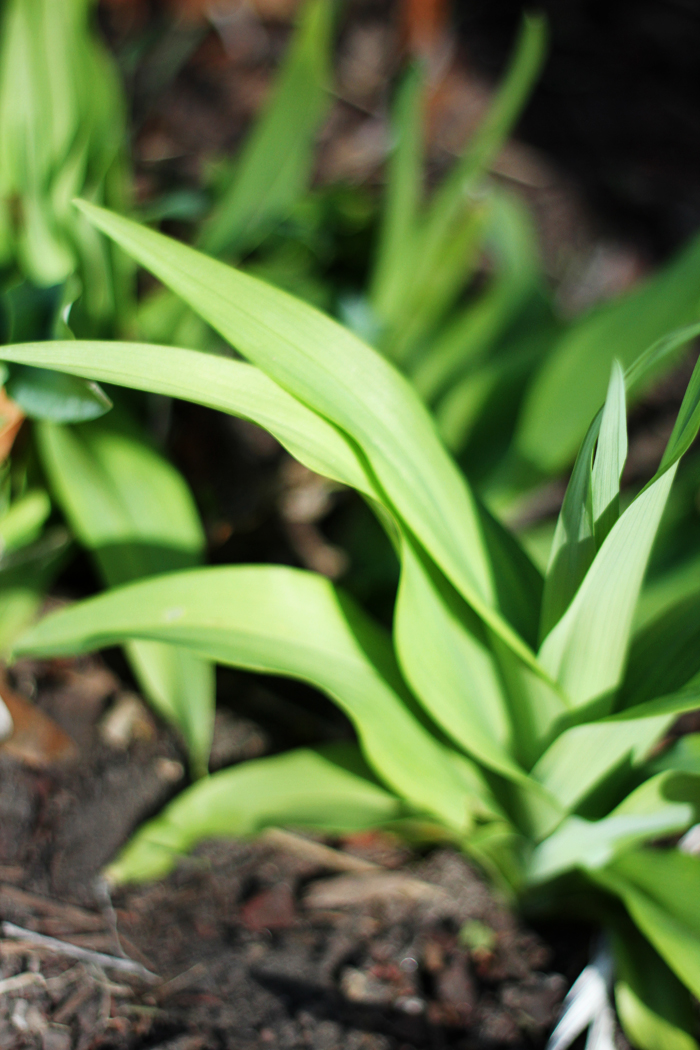 Well guys, I had to do it. I just had to post photos of my April garden, not posting would just be too sad. If you remember, by this time last year I had already posted about my March and April gardens.
Still, the bits of green popping up throughout the yard give me hope. I'm sure my neighbors think I'm crazy. I'm out there every few hours trying to see if I can spot anything new. I am so ready to see stuff growing! Now, should I even mention the record 6″ of snow that is predicted to begin tomorrow evening? Fer real guys, this is crazed, and I could, and probably will cry.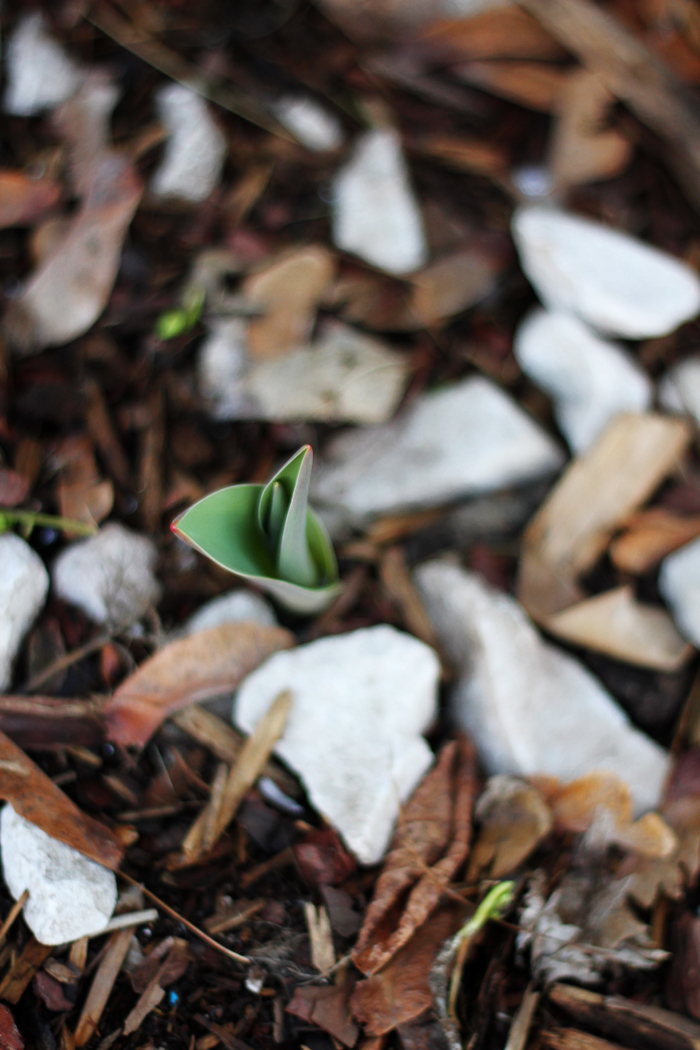 One of the most exciting things about this years spring garden are the new additions I planted last fall. I planted 50 bulbs last year, apprx 30 Tulips in a variety of colors and 20 Daffodils. I've seen a few of these babies begin to pop up but I am eager to see them all! I hope that all my new bulbs made it through the winter, and will make an appearance in the coming week. I am hoping so hard this layer of snow doesn't ruin what's already sprouted up.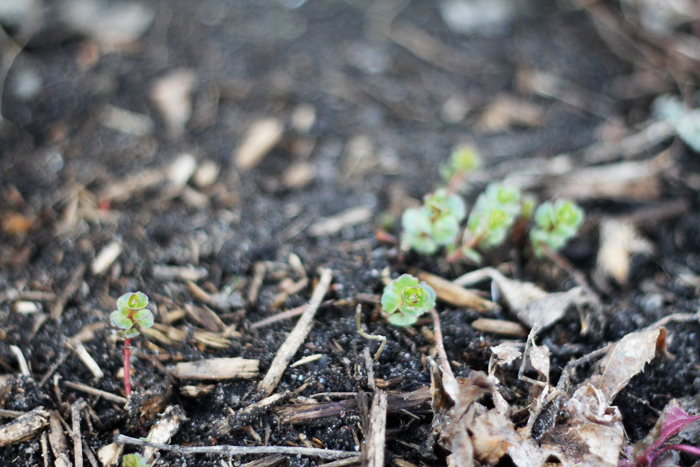 Sedums are always one of the first things to spot in the yard, I'm pretty sure you could spot them in the middle of winter if you were to remove all the snow. They're hardy little sons of guns.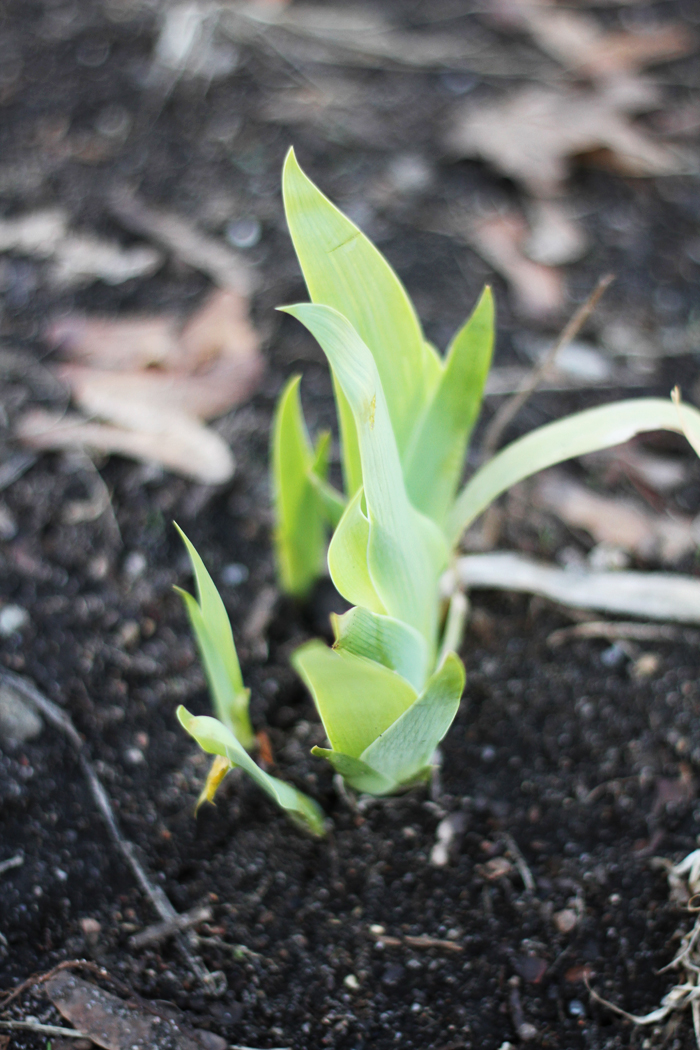 I ordered two new Iris bulbs from Jackson & Perkins last fall too. I've seen these around the neighborhood a few times, and have always been envious. They are called Variegated Sweet Iris and have a light purple flower with variegate foliage ranging from green, to yellow-green to white. They look amazing even after they have flowered in the spring. I put them out on the boulevard figuring these hardy plants could take the beating from the snow, salt and sand during the winter months. Let's get on with it already, can't wait to see this new stuff!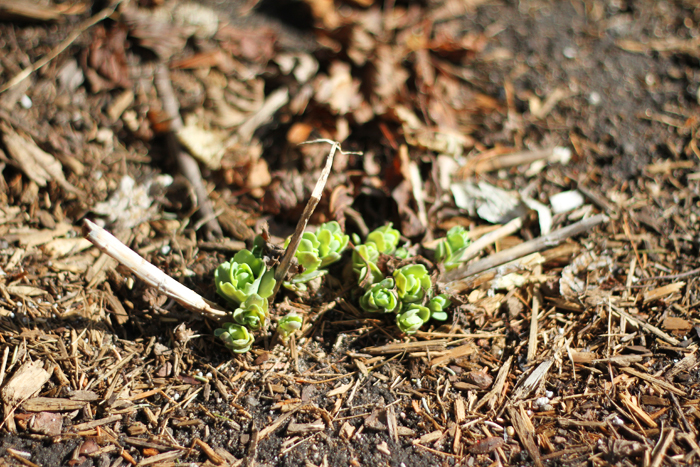 These Sedum know how to grow and make feel like spring is on its way.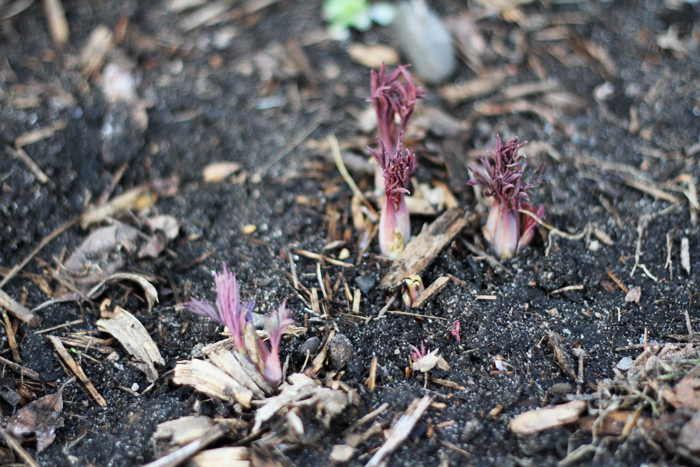 The Bleeding Hearts are popping! I took these photos yesterday, and today they are already twice as high. I give it two weeks tops for these guys to be 18″ and blooming like crazy.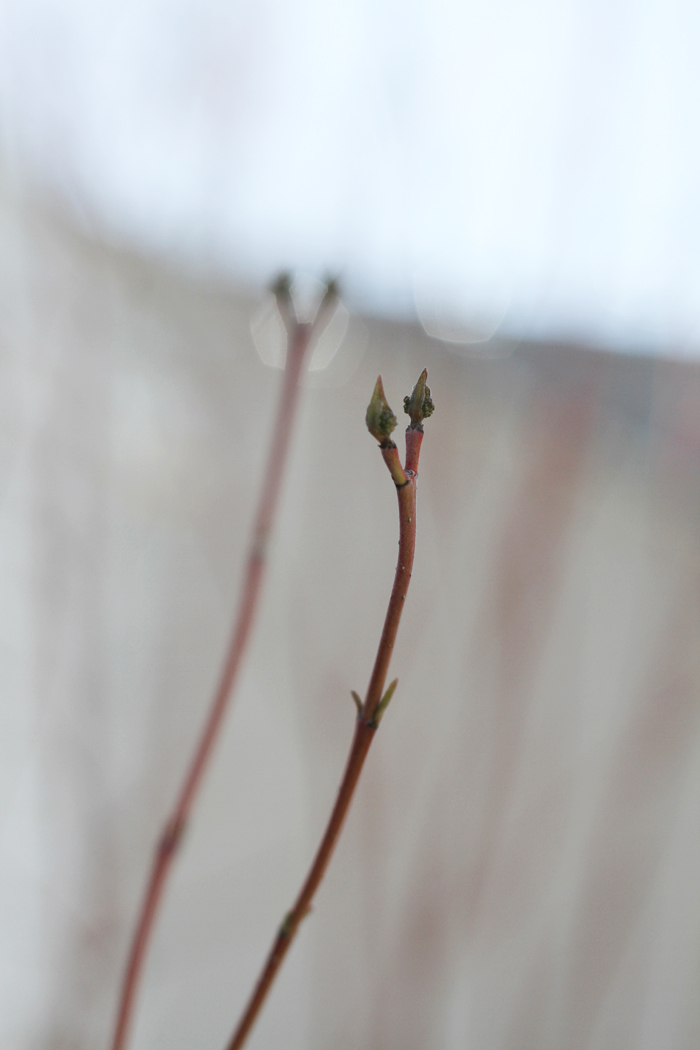 The buds are just coming out on the trees. I can see their round silhouettes all over the place and it makes me so amped. I'm always excited to see the Dogwoods and Crab Apple trees starting to bud in the spring, cause that means beautiful flowering trees in no time at all.
Seriously, wish me luck the next couple of days guys. I don't know how much more of this weather I can take.