Happy Spring from the Cabin Bartender!
After many endless, frigid, whiskey soothed months of yet another Minnesotan hibernation, spring has finally sprung. The sunny afternoon has replaced our darkened days. Blades of tired grass are being slowly reanimated by the welcome warmth of our new season. Life is returning to the backyards of our homes! If there is ever a season for a champagne cocktail, spring is it. Pick up a bottle of bubbly and try this celebratory cocktail. The bitterness and herbal complexity of Campari, a classic summer spirit, nestles right up against the sweet bubbly dryness of the sparkling wine. If you want a stronger kick in the jean shorts, add some rum and lots of fresh lime and you have a cool new sweaty summer buddy:
-Uncle Matt, Cabin Bartender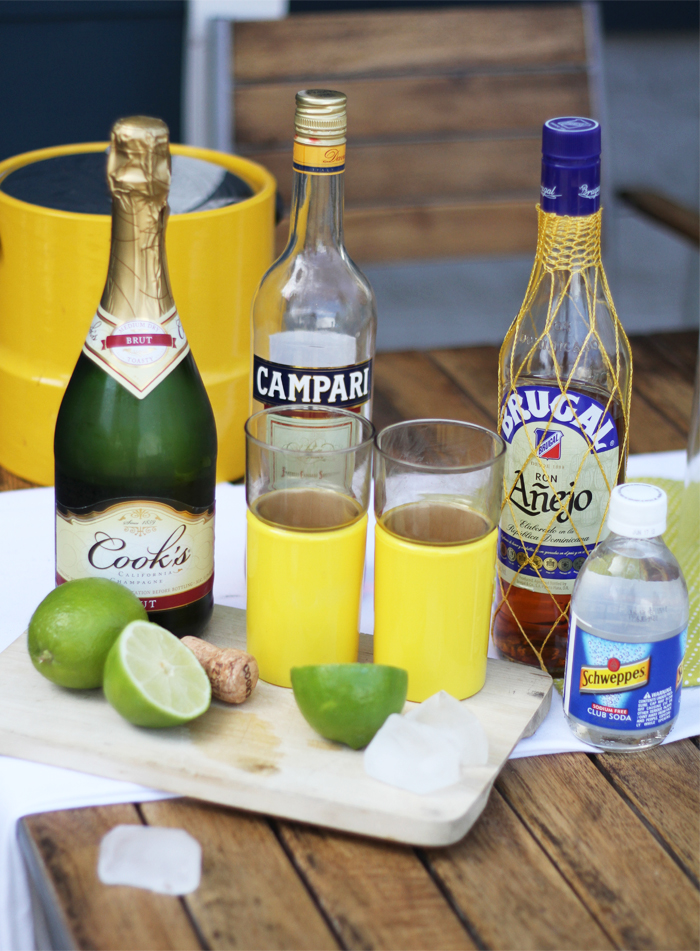 The 'Pane N' Pari


▼ 1.25 oz Campari
▼ .75 oz Rum
▼ Juice of 1 lime or fresh grapefruit juice
▼ 1/2 cup champagne
▼ 1 oz soda water


Add ingredients in order, top with lots of champagne and a splash of soda water. Serve over ice and garnish with a slice of lime.
Cabin Bartender / Matt Scharenbroich

Matt Scharenbroich, better known as Finn & Gus' amazing Uncle Matt, is an expert at making food and drinks delicious. When he's not feeding his friends the best cocktails, he's making cool art and animations, you can find him

over here!