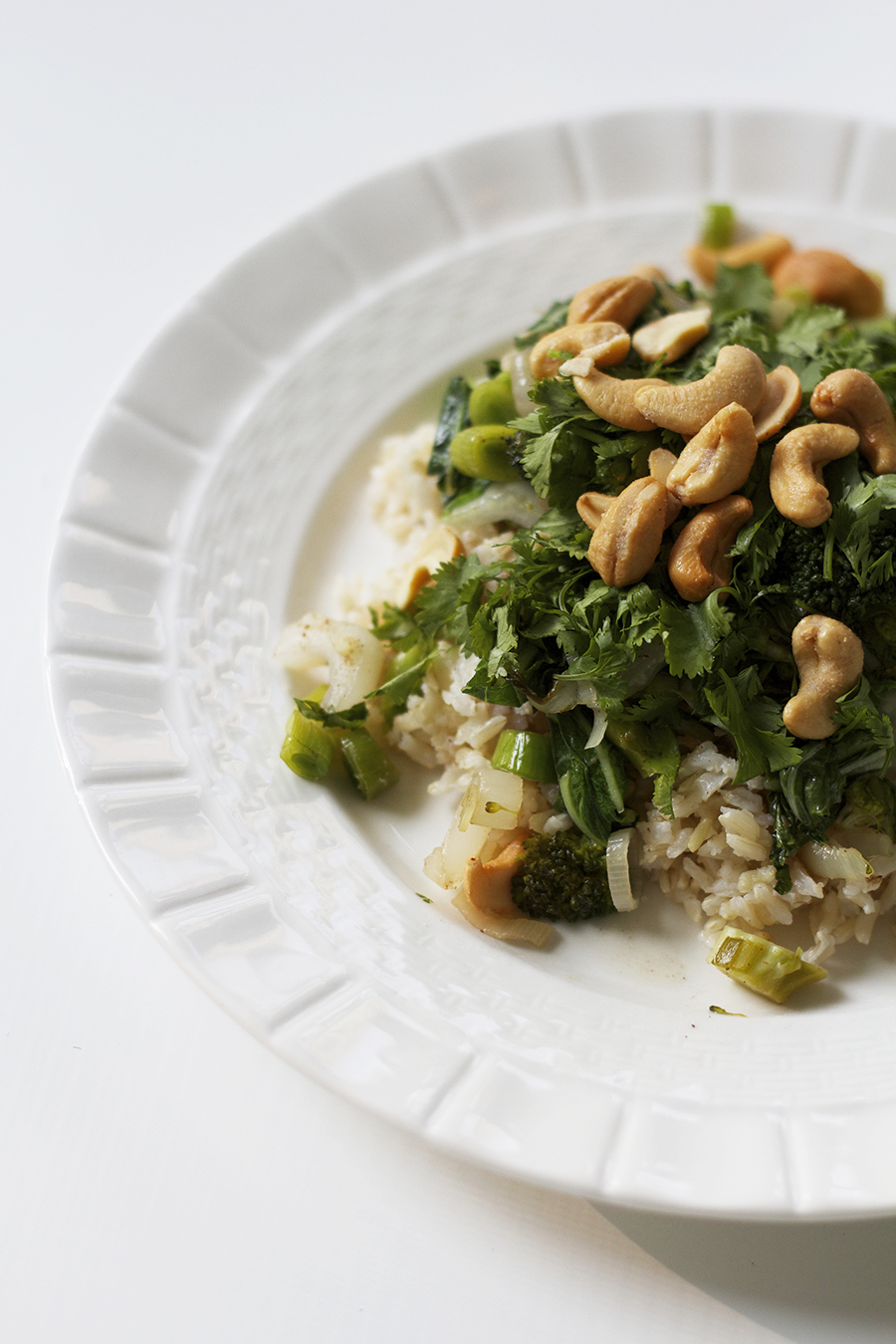 Okay, you guys. Here's another great CSA recipe, a terrific way to eat up all that broccoli that's coming out of the gardens this time of year. We really like this one! We made it with brown rice and topped it off with some cilantro, cashews and sriracha. It would be great with chicken or tofu too.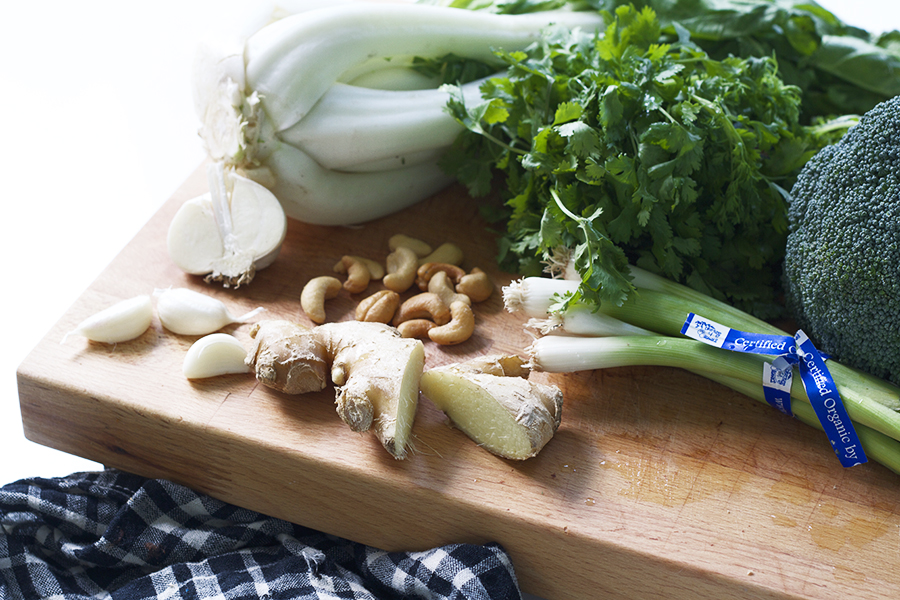 This stir fry is made with a whole head of bok choy. You can slice the stalk up just as you would celery and then chop and wilt the leafy bits. If you didn't know, bok choy is really good fer ya, it's full of many vital phyto-nutrients, vitamins, minerals and health-benefiting anti-oxidants. So there.
Also, I used a whole head of broccoli in this thang. I love broccoli, and even my anti-broccoli-suffering-husband ate it. The trick is cutting the broccoli into small florets and then chopping up the stems. It makes it not so broccoi-ish for those non-broccoli loving people. Broccoli is a pretty tyte veg, you guys. Not only can it help lower your colestrol but it also has cancer fighting powers. This is what my friend 'the internet' told me 'bout it: Broccoli contains glucoraphanin, which the body processes into the anti-cancer compound sulforaphane. This compound rids the body of H. pylori, a bacterium found to highly increase the risk of gastric cancer. Furthermore, broccoli contains indole-3-carbinol, a powerful antioxidant compound and anti-carcinogen found to not only hinder the growth of breast, cervical and prostate cancer, but also boosts liver function. Better eat yer broccoli.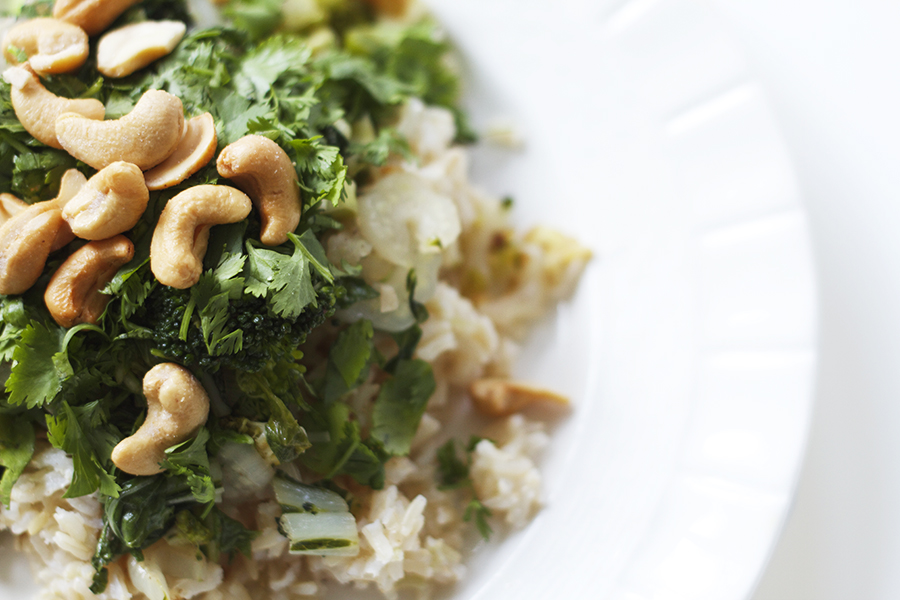 Also, don't forget the sri-rach – duh. Everything needs a little rooster sauce.
Bok Choy & Broccoli Stir FryRecipe from Driftless Organics


Ingredients:
▼ 3 scallions, whites chopped & greens separated & sliced
▼ 2-3 cloves fresh garlic, minced
▼ 1" piece fresh ginger, minced
▼ 1 medium head bok choy, stems sliced, greens separated & coarsely chopped
▼ 1 medium head broccoli, stems sliced, florets separated & cut into bite size pieces
▼ 1 tbsp olive oil
▼ 1 tbsp each tamari & rice wine (or rice vinegar or sake)
▼ 2 tsp sugar
▼ 1 tsp toasted sesame oil
▼ ½ tsp Chinese 5 spice seasoning (optional)
▼ 2 tbsp cilantro, chopped
▼ ¼ cup cashews


Heat oil in large skillet or wok over medium/high heat. Add scallions whites, garlic, & ginger & stir until fragrant (1 minute). Add bok choi & broccoli stems & stir until starting to brown (2-3minutes). Add broccoli florets, tamari, rice wine or vinegar, sugar, 5 spice, & toasted sesame oil. Stir another minute. Add bok choi & scallion greens & stir until wilted. Serve with rice or noodles & top with cashews & cilantro. Add tofu, chicken or beef if you wish.