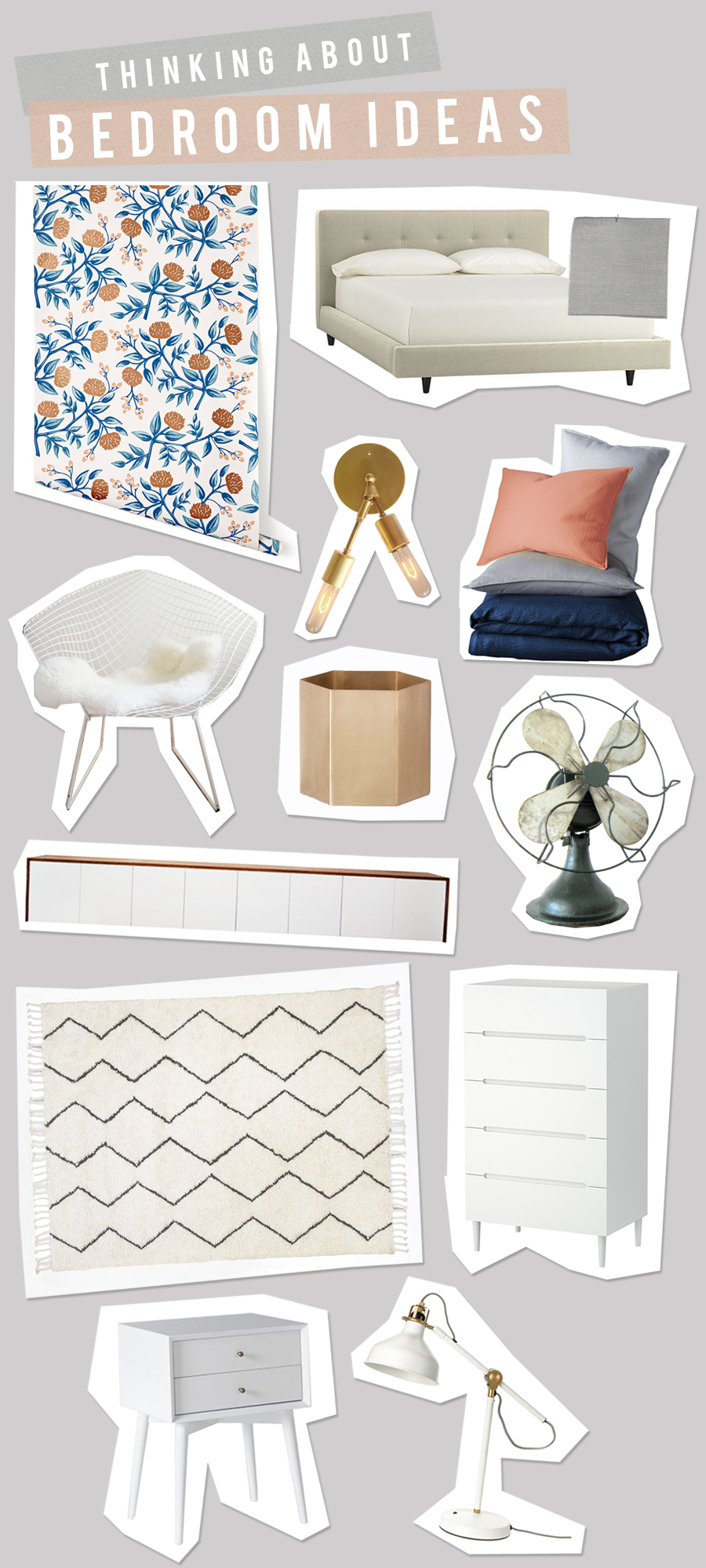 Hello, happy Friday! I've been thinking hard about ideas for the very-much-in-the-future bedroom revamp and I wanted to share them with you. I need to do these weird exercises in design and inspiration so that I can stay focused on the prize. The sunroom (is essentially part of our bedroom) which you may remember was overhauled this spring. I totally love it now and we use the space all the time. However because the sunroom is looking all foxy and babelicious its making the bedroom look lame and boring. Something must be done.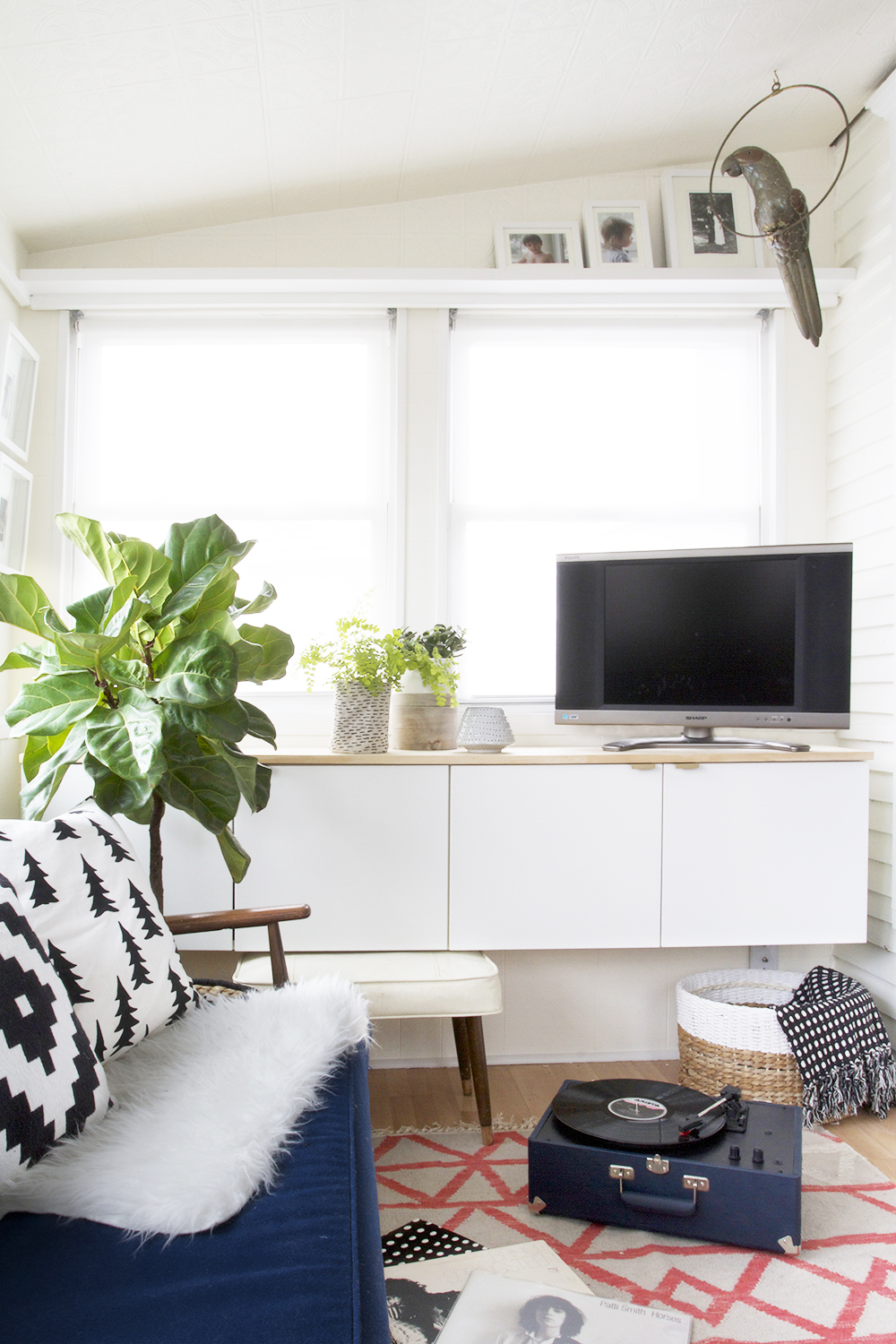 The Sunroom
I am totally in love with the navy sofa and coral combo that I used in the sunroom, and would like to continue that idea in the bedroom – just in more subtle ways, emphasizing on neutral whites and grays. As always I love a nice marriage of modern pieces and vintage favorites, and have plans of accessorizing in rose golds and brass accents.
I have always adored wallpaper and it's something I've always wanted to add to our bedroom. Wallpaper hasn't happened yet because I haven't stumbled upon the perfect pattern or had the perfect plan to have the balls to buy and install something. I'm getting there though :) In the past, we have wallpapered the vestibule and the music room. I really love having those bold patterns throughout the house and would like to continue patterning it up in our bedroom. I saw this very feminine and floral paper from Hygge & West a few weeks ago and I have been thinking about it ever since. I don't know if it will stay stuck in my brain as I continue on throughout the process but for now I really like the idea of it. I'll have to convince Jeff that he likes it too – could be the hardest part of this whole reno.
What about having a real bed you guys? I told you earlier this week that our mattress currently rests on a broken bed frame and a pile of old books – so it's time. I don't have a specific bed in mind just yet, but I think we'd like to have something upholstered with legs as opposed to upholstered with no space underneath – I have no idea what the technical bed designers term for this is. Anyway, a real deal bed would be tyte.
We already have the black and white rug (from RugsUSA) and I'd like to have it stay in the bedroom. Check that off the list!
Okay, okay, so I'm still kind of obsessed with the functionality of the fauxdenza. We don't have a library space or anything in our house, but we have a lot of books and have been keeping them all in our bedroom. Maybe that will change a bit as we have big plans of remodeling the basement over spring of 2015. For now though, we are in need of practical storage in the bedroom that doesn't take up a lot of visual space. I'm actually thinking about installing a wrap-around-fauxdenza. Maybe overboard? I dunno. Would that would be to much 'denza in one space? I am really liking the idea for now – we'll see if it stays as time moves forward.
So that's it in a nutshell. Here's a sweet list of all the items shown above.