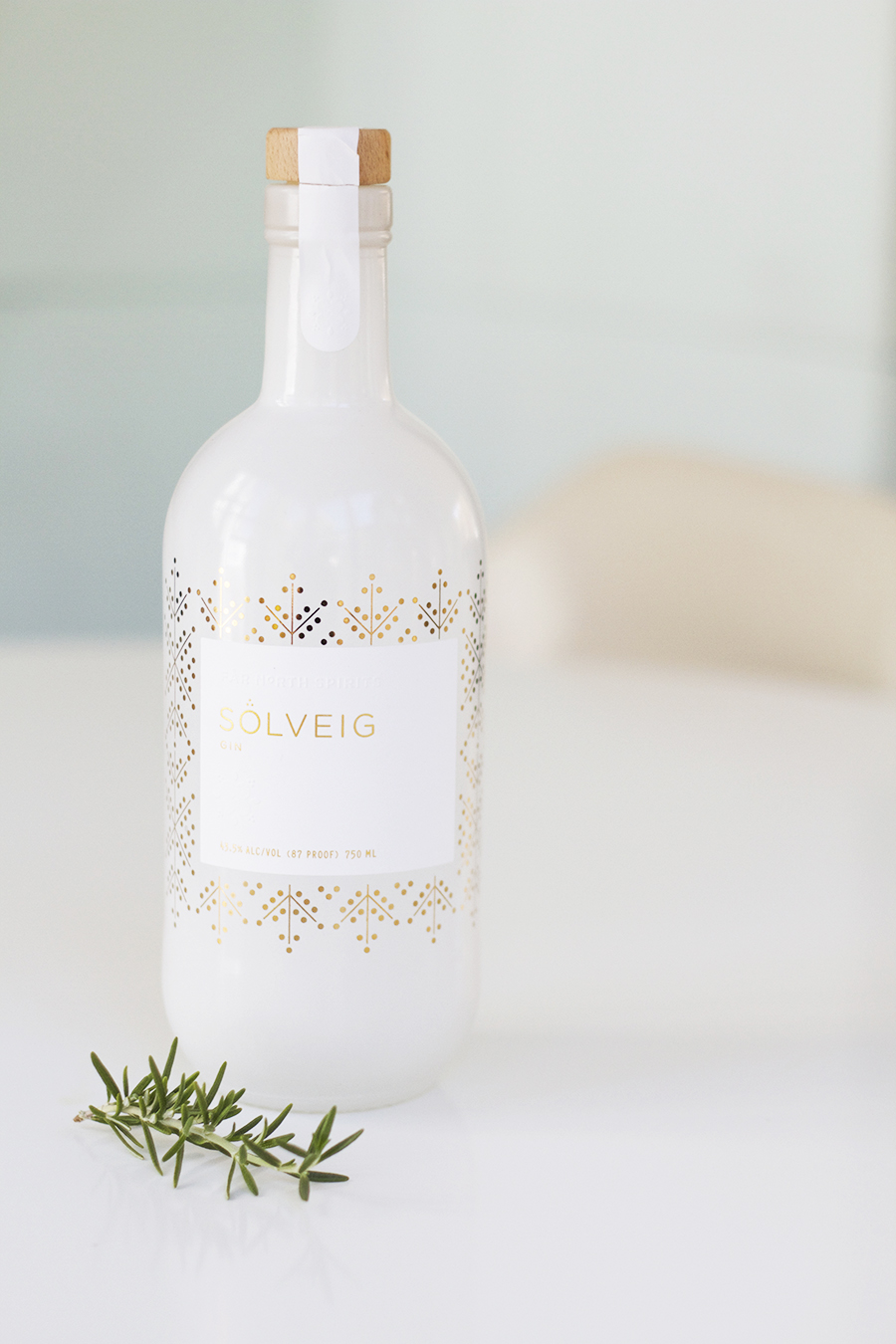 Look what I see buddies, it's the prettiest bottle of gin ever made, and it's made right here in Minnesota. Can you even believe it? Goodbye Hedricks, hosta la vista Bombay Sapphire, from this day forward I'm shacking up with Solveig Gin. I promise there will never be another bottle of gin sitting on my bar cart – except for the raging parties, then I'll bring out the cheap stuff, har har.
Our good pals, Matt and Katie brought us this pretty bottle as a hostess gift a couple of weekends ago. I was smitten by the bottle of course, but even more happy to find out about this brands local roots. Based in Northern Minnesota's Skane Township, right near the Canadian border, Far North Spirits Distillery started farming and production a year ago. Hazlet Winter Rye seed is planted and harvested up on the family farm, (now in it's fourth generation of farmers) and harvested and distilled in the same area. Bringing craft spirits from farm to glass, including bourbon, rum and of gin. You can find Solveig gin at many local Twin Cities liquor stores, as well as in New York, New Jersey and North Dakota.
Skol!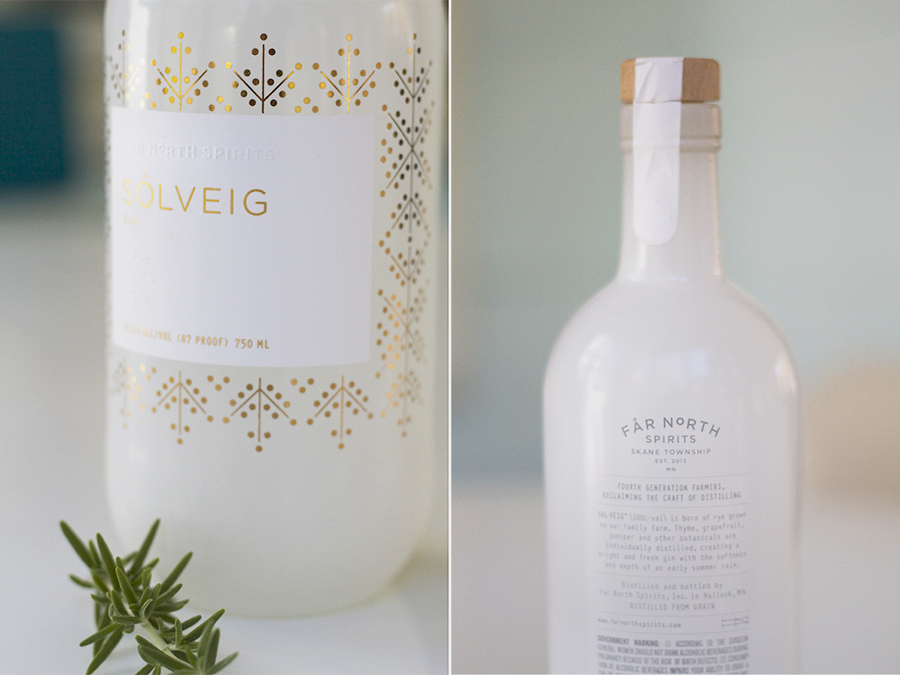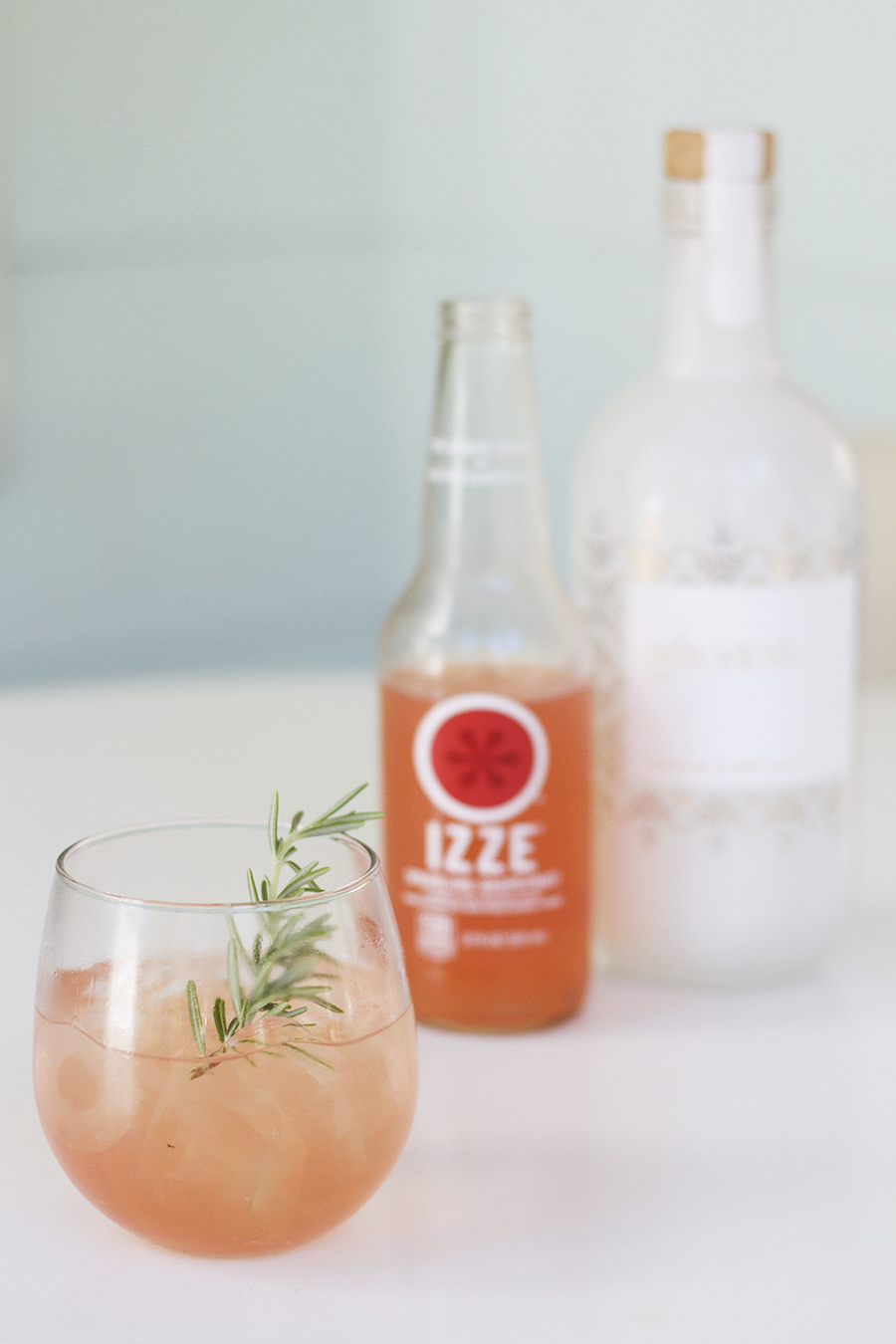 Fancy Gin & Juice


Recipe (for 1 cocktail)
▼ 2oz Solevig Gin
▼ 1oz Rosemary Simple Syrup
▼ 2oz Carbonated Grapefruit Juice
▼ Rosemary Sprig Garnish


To make simple syrup combine 1 cup water, 1 cup sugar and 4 sprigs rosemary. Bring to boil and let steep for 45 minutes. Fill chilled cup with ice, add gin, simple syrup and grapefruit juice. Garnish with a sprig of rosemary. Skol!