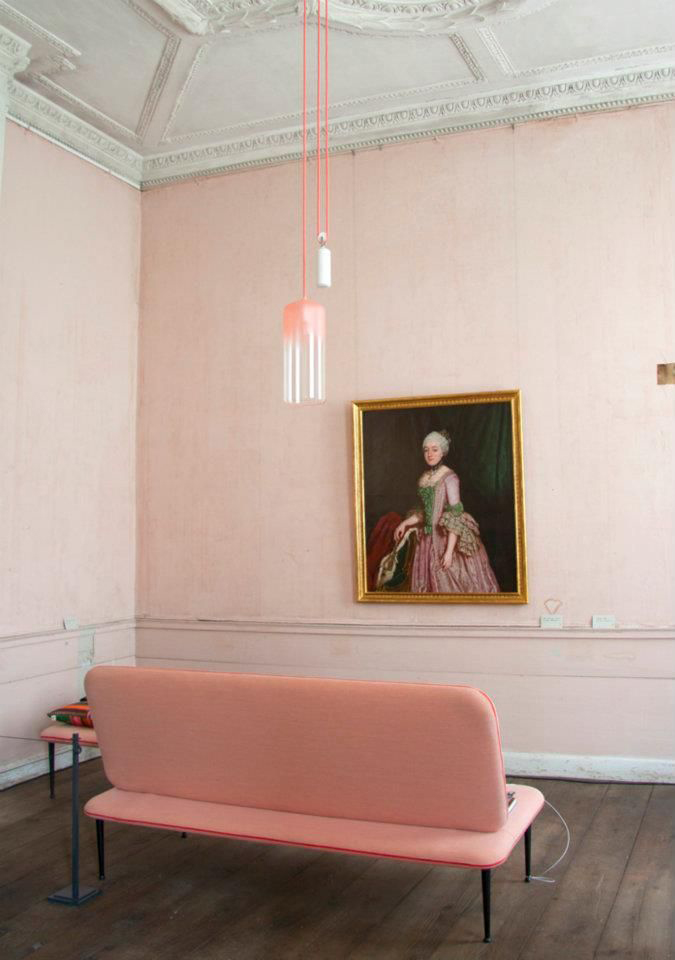 Via Dressed and Educated
Guys, there is something you should know abut me. I've spent a lot of my life avoiding the color pink. Why? Because it's what we're supposed to like, you know? When I was little I was super shy, any extra attention put my way was embarrassing, and doing girly stuff made me uncomfortable. I just didn't feel super cool about calling attention to myself, and I felt like that was what the color pink was good for. It was like saying "hey, I'm totally a girl, look at me". Even thinking about being that age and feeling that way makes me cringe now. I grew up a tomboy trying desperately to get as far away from anything pink as I possibly could. Boys were just funner, and more competitive, and I liked trying to keep up with them.
My distain of pink didn't end in childhood either, it continued into my twenties. I was tramping around the country with my husband's band and there was no room for any pink in a van with four boys. I dressed in jeans and black hoodies, and didn't wash my hair for days at a time just trying to fit in with the bros.
It wasn't until mid-way through college that I met my first real-deal best girl friend, and she wasn't that girly either. However, she did know how to dress cool, and have awesome hair and girl stuff like that. I've learned a lot about being a girl from her. It took me awhile to warm up to this whole idea of being a girl with girlfriends and doing girl stuff that didn't involve trust games in weird hotel rooms with boys at 2am.
It's funny to me. Here I am in my early thirties and for the first time in my life I can honestly say that I am embracing being a girl. I go shopping for clothes every once in awhile and I try and make my hair look cute. I wear heels when I go out and I ask my friends for fashion advice. I feel like I'm trying to play catch up. I have no idea what looks cool with what, and I still don't know how to put on make-up properly. Honestly, I am really loving it though, and I feel more confident in myself because of it. I have no idea what took me so long.
So since I am a girl now, I've been really coming around to the color pink, specifically a very pale shade of it. I like that tone of pink that incorporates a bit of yellow and a touch of grey undertones. This is that unsaturated light coral color that the folks these days are calling blush, and I love it.
I don't know why this is happening really. I think part of it has to do with realizing that pink doesn't have to be that stereotypical bold pink that you see splashed over everything in the girl section of department stores. Pink can actually have a lot of dimension and depth. I've found that there are a lot of wonderful tones of the color and it doesn't have to be that bright gross pink that makes me gag.
So I'm growing up and embracing this thing that maybe I should have been all along. Or, it could just be that I live with 3 other boys and my paint brush and I are so raging against this dude-house-machine.
So here I go, a few of my favorite blush toned interiors on the internets.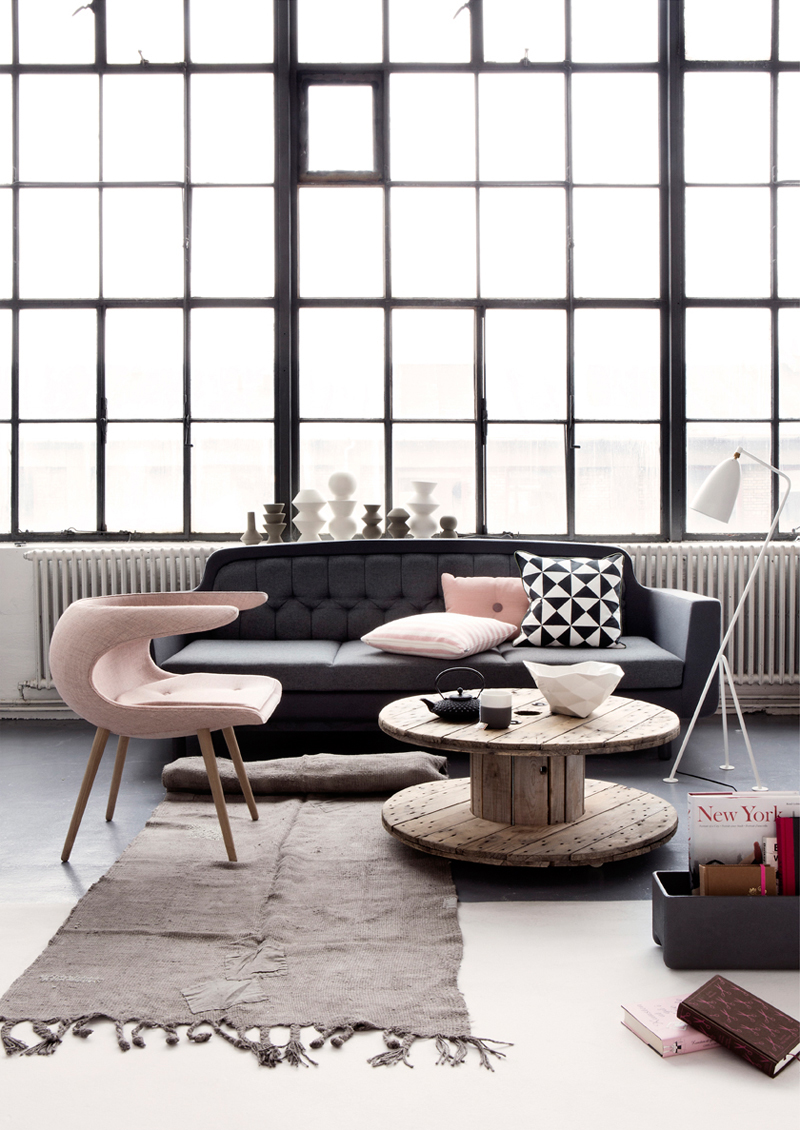 Via Bells and Feathers

Via HGTV Blog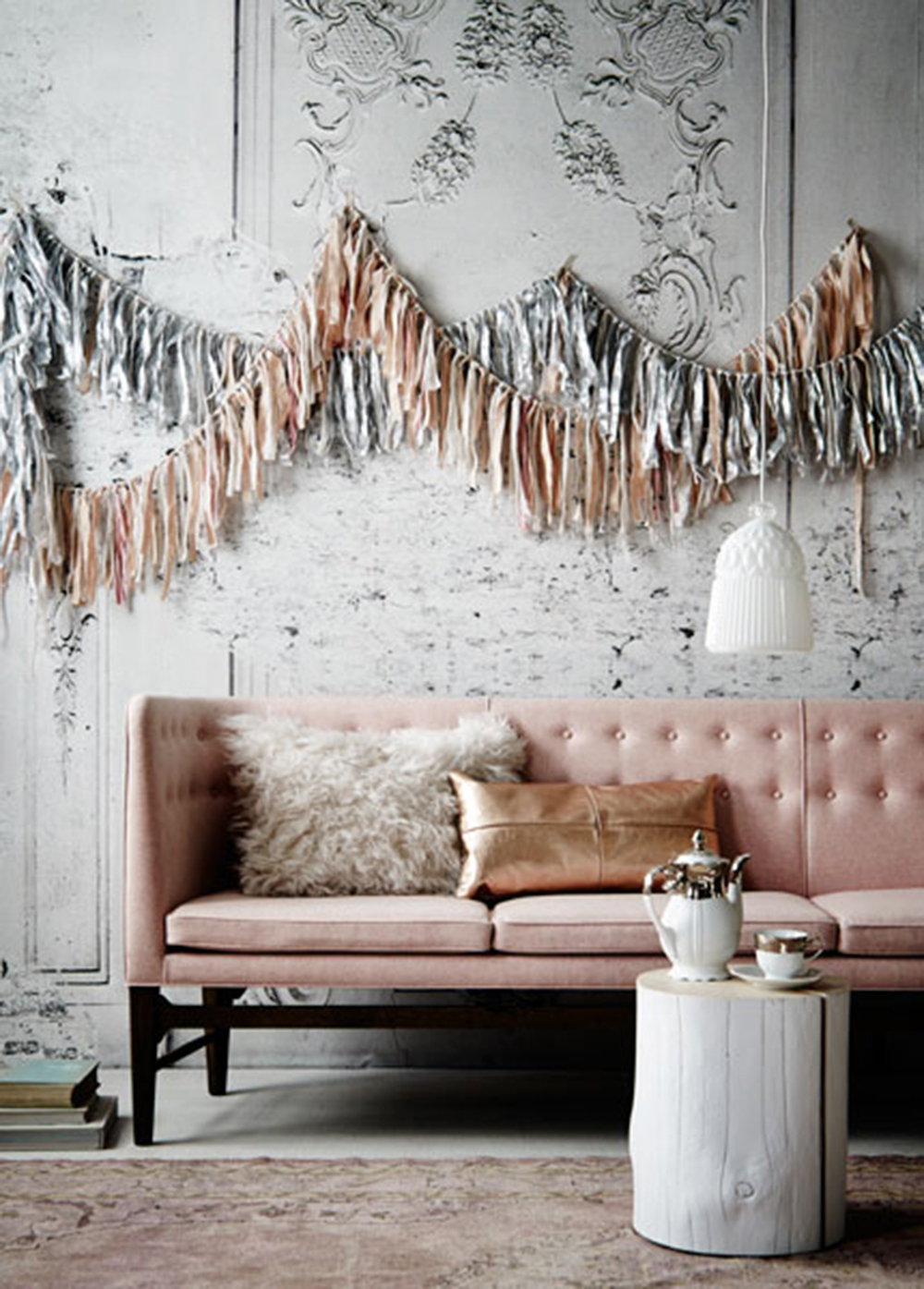 Via Damask & Dentelle

Via Glitter Inc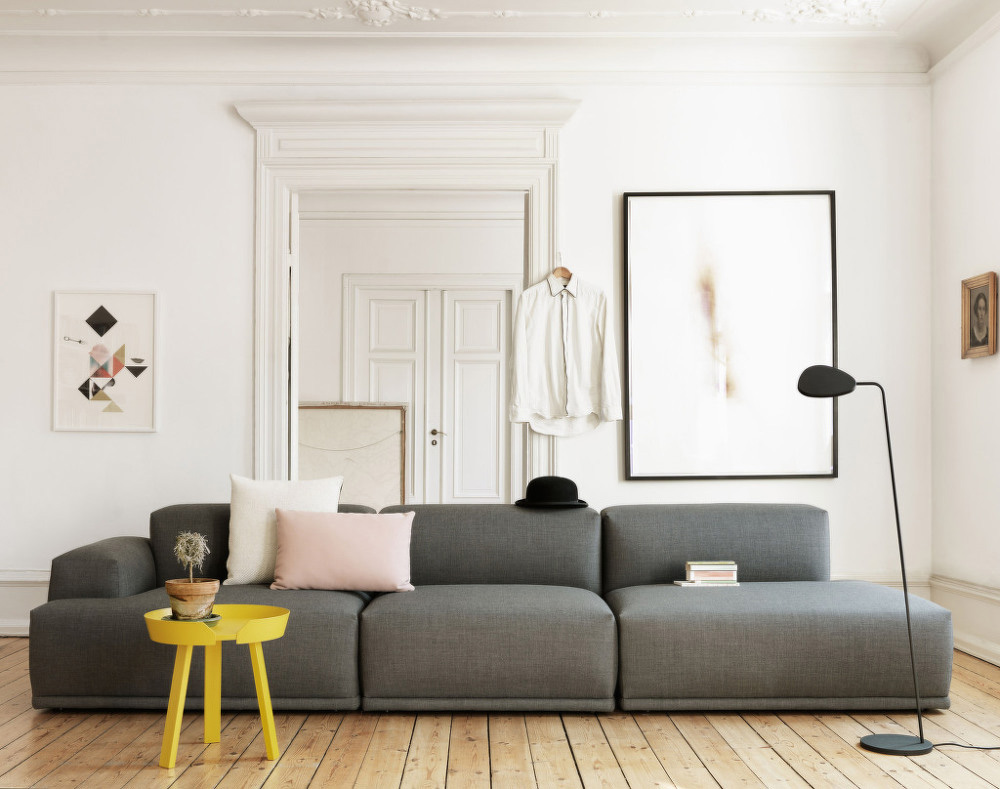 Via Black.White.Yellow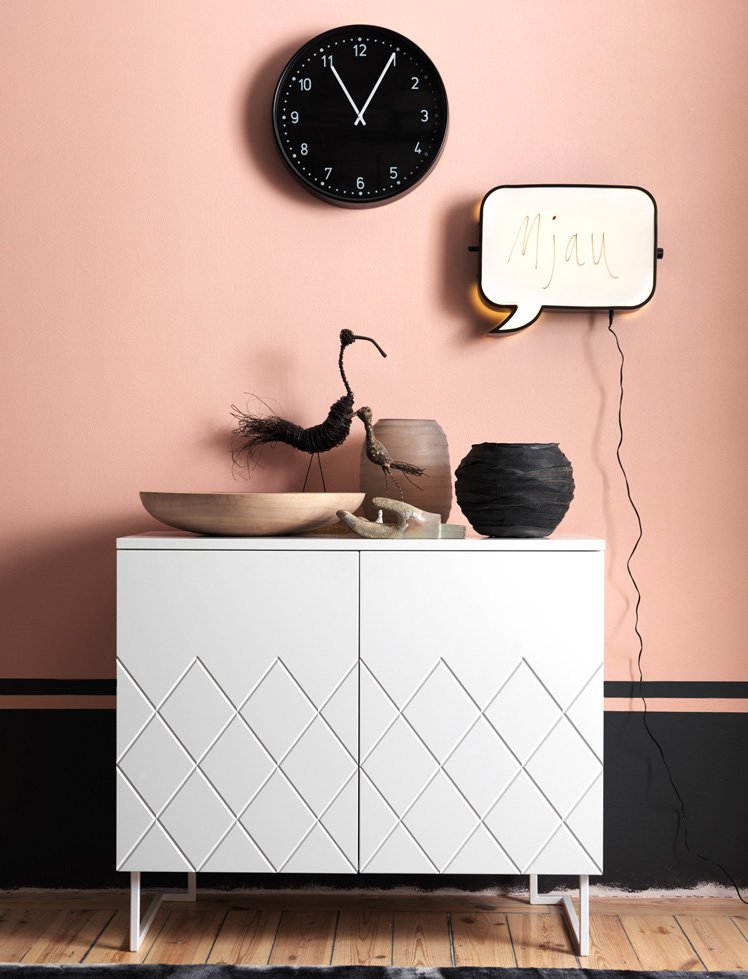 Via Flodeau