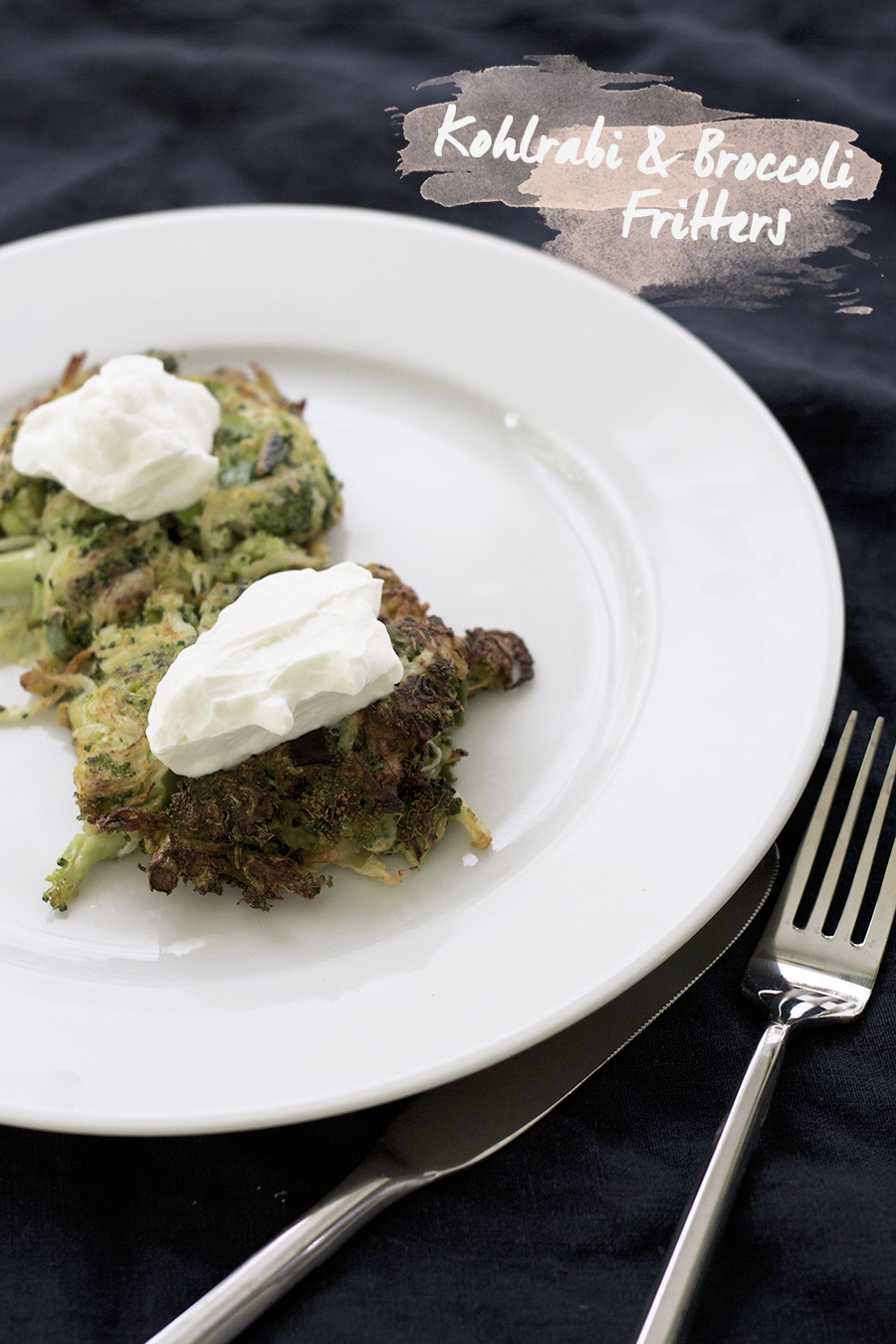 Pals. It's CSA (Community Supported Agriculture) season again – and it couldn't come soon enough. With the basement project overwhelming our house we have not been good about making meals – at all. I really do like cooking, I just get in these ruts sometimes, and at the end of the day I just don't want to cook. The CSA boxes have really been the kick in the pants that I've needed to start making real meals for the fam again.
Typically, because of the nature of CSA boxes we end up eating a lot of salad throughout the summer. It was good to start out with a recipe that was hot, delicious and definitely not a salad. These fritters are the perfect way to use up those spring veggies and it would be easy to play off the recipe by adding chopped spinach or grated potato. Also, if you're anything like me, the more cayenne you add, the better.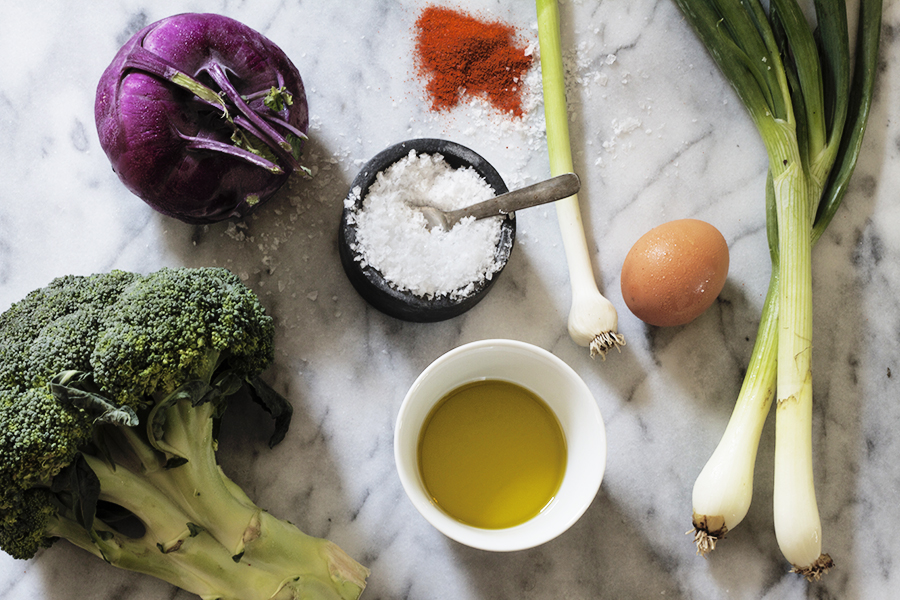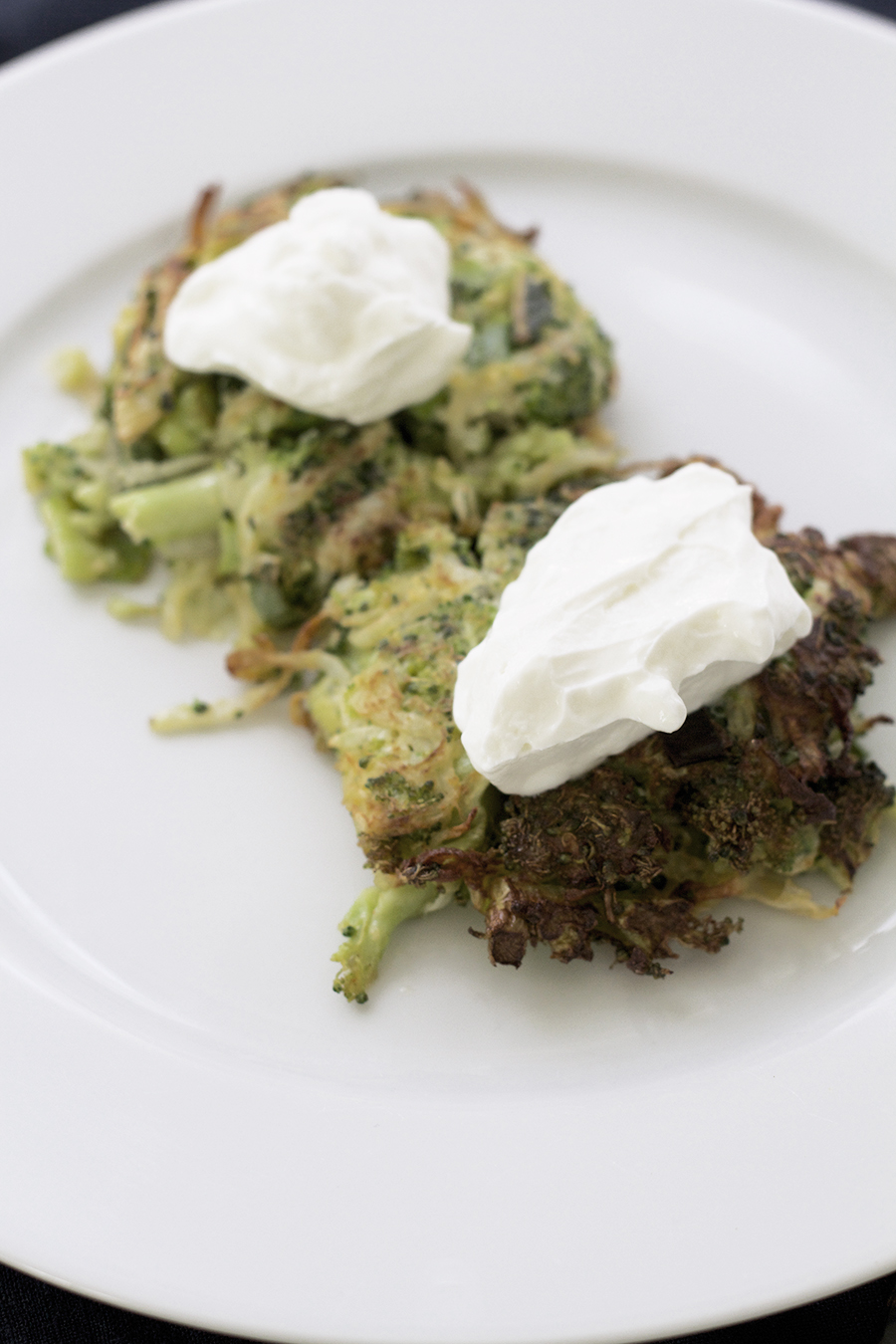 Kohlrabi Broccoli FrittersRecipe from Driftless Organics


Ingredients:
▼ 1 large kohlrabi
▼ ½ cup chopped broccoli
▼ 1 green garlic
▼ 2 scallions
▼ 1 egg
▼ ¼ tsp salt
▼ ¼ tsp cayenne
▼ ½ cup olive oil
▼ yogurt or sour cream to use as sauce (optional)


Cut the leaves off the kohlrabi and peel the bulb. Shred the kohlrabi in a food processor or grater and finely chop the broccoli, green garlic, and scallions. Squeeze the shredded vegetables in a tea cloth, or with your hands, to remove the moisture, then combine in a bowl with the egg, salt and cayenne.

Place the oil in a skillet (about a ¼-inch depth). Heat the oil over medium high heat, then place small patties of the fritter mixture into the oil. Fry on one side until browned, then fry on the other side. Remove and place on a plate lined with a paper towel to drain excess oil. These should be served as soon as they are ready. They are even better with a spoonful of yogurt or sour cream on top.