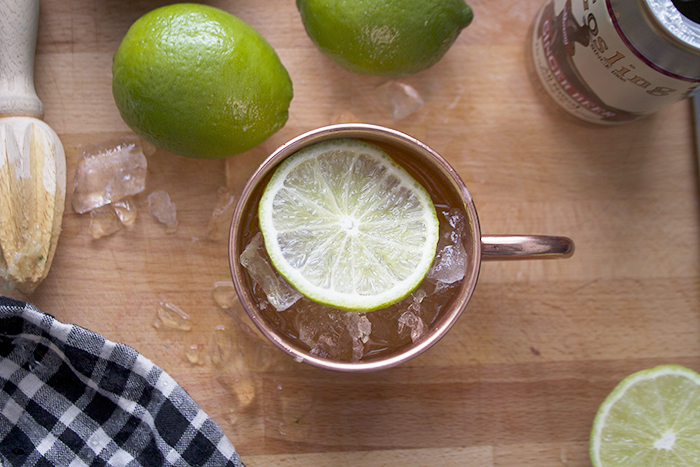 Happy Friday everyone! I don't know about you but I am going to pretend it's June this weekend and enjoy a few of these Spicy Tequila Mules. See what I did there, I combined all of my favorite things; Tequila, Moscow Mules and a bit of peeñed-upedness.
My pal Crystal, brought over some delicious spicy tequila to share at our holiday party earlier this winter. We ended up with spicy tequila leftovers and I've been making these delicious mules with it ever since – I thought I'd share the recipe with you guys, cause it's so good!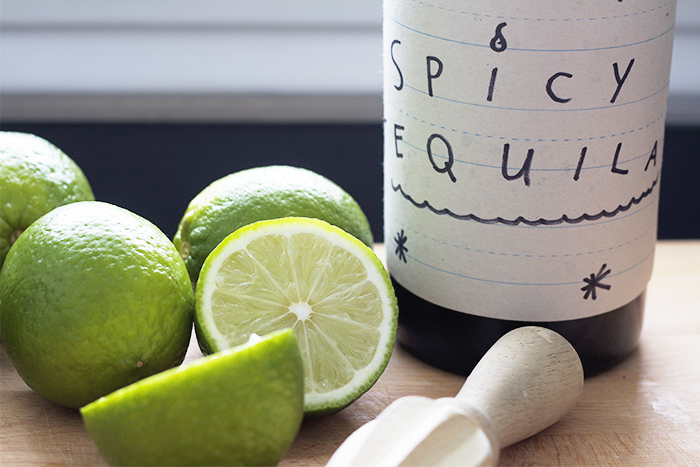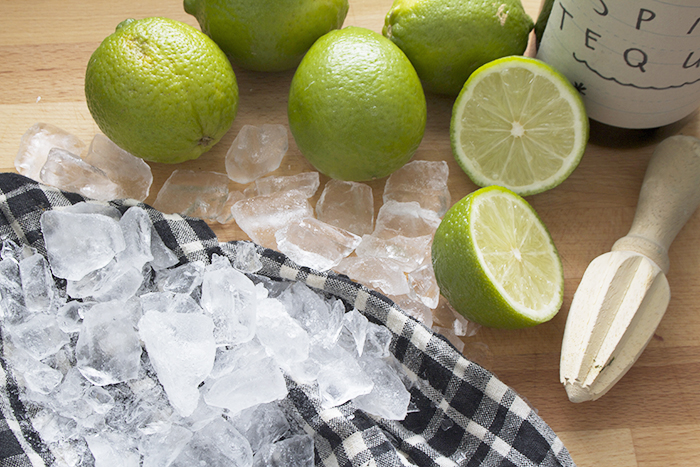 Spicy Tequila Mule


Spicy Tequila
▼ 1 bottle premium tequila
▼ 2 ancho chilis
▼ 1 fresh jalapeño, sliced
▼ 1 serrano pepper
▼ 1 tsp black pepper, whole


Combine all the ingredients together and let sit for 12-24 hours depending on how spicy you like it. Strain of peppers and enjoy at your leisure.

Peeñed-Up Tequila Mule
▼ 2 parts Spicy Tequila
▼ 2 parts ginger beer (I recommend Goslings)
▼ 1 half lime juiced
▼ A cup full of crushed ice


Fill a 8oz copper cup to the brim with crushed ice. Crushed ice has more surface area and will chill your drink faster – the copper cup transmits the cold faster making it supper chilling and enhancing the flavor of the ginger beer and lime. Add some freshly squeezed lime juice, and the spicy tequila. Top off your refreshing cocktail with a hit of ginger beer. Garnish with a slice of lime.