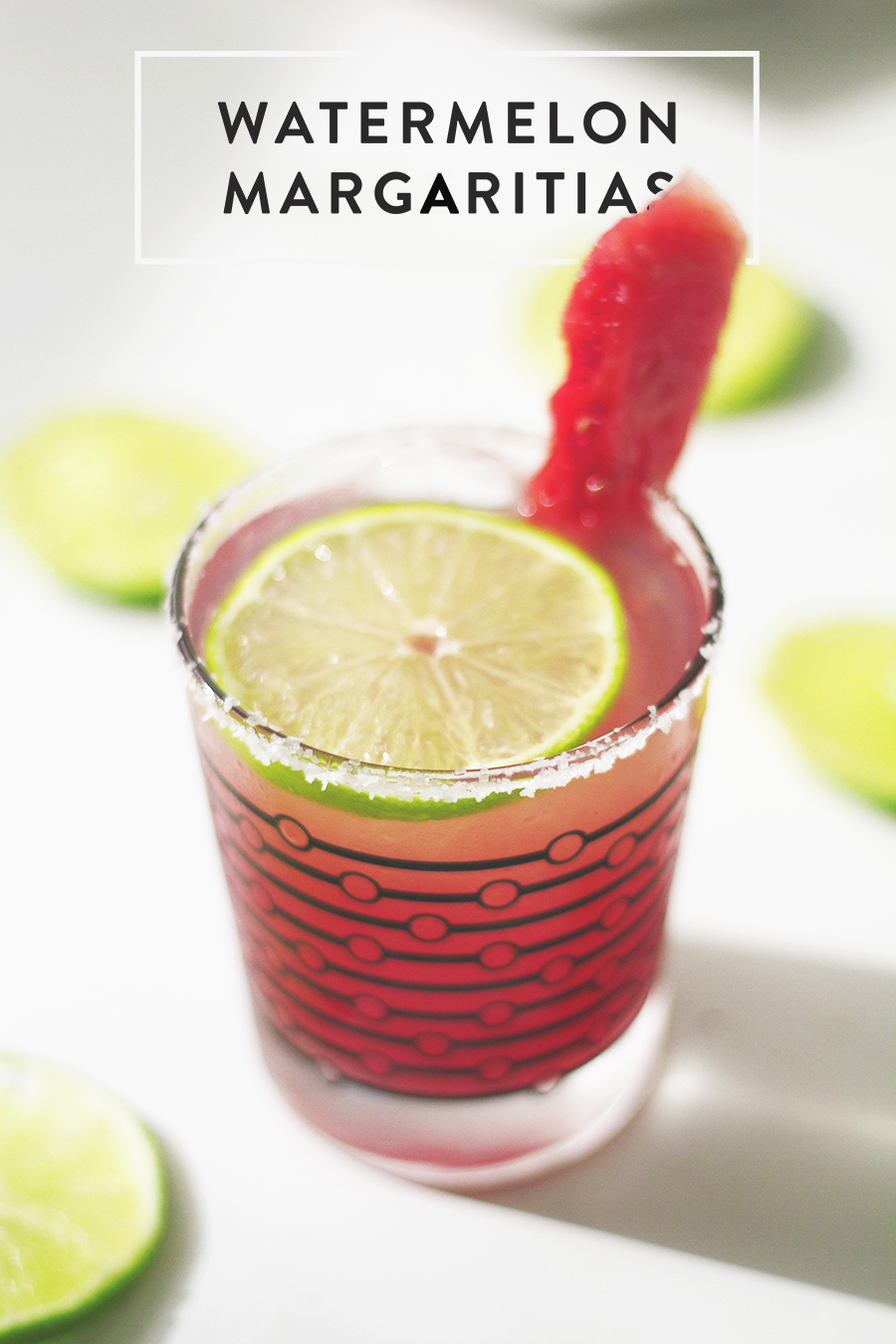 Here's a recipe for the-old-bar-cart-cookbook. I needed a lot of these last weekend when I discovered that Ikea gave me 12 wrong cabinets. There is nothing like realizing the 3 hours you spent playing musical chairs with vehicles, bribing someone to watch your kids, and then waiting hours at an Ikea fulfillment area (which just so happens to be located next to the world's squeakiest (like loose your god damn mind squeaky) automatic sliding door) was all done in vane. A watermelon cocktail was the only thing I needed after making this gut wrenching discovery.
Make this when Ikea does you wrong!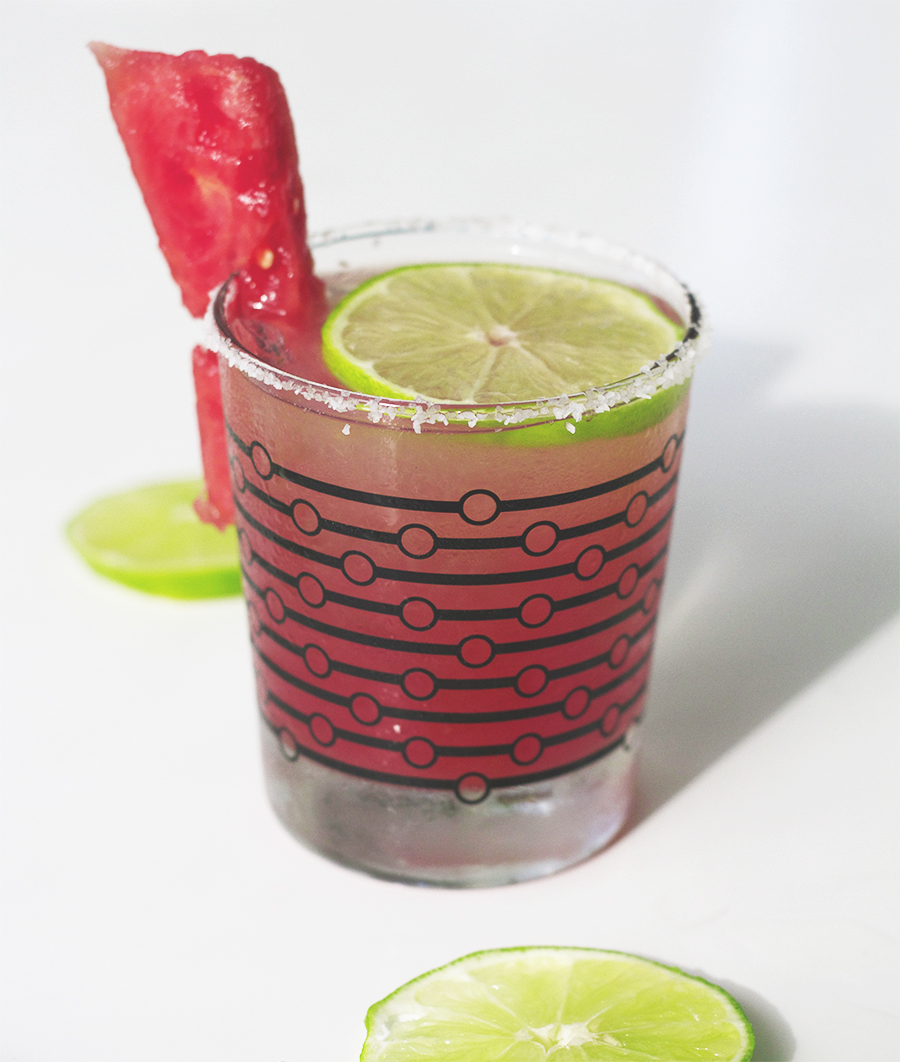 Watermelon Margarita


For the Watermelon Mixer:
▼ 1/2 a medium sized watermelon
▼ 3 tsps sugar


For the Cocktail:
▼ 1 lime squeezed
▼ 2 oz Tequila
▼ 1oz Triple Sec
▼ 2oz Watermelon Mixer


To make the Watermelon mixer: Take the rind off the watermelon, cut the watermelon into small slice and then puree in food processor. Use a strainer to sepearte the watermelon juice from the pulp. Add sugar to the juice and refigerate.

For the cocktail: Salt or sugar the rim of a 8oz cocktail glass. Take the juice of one lime, the tequila and triple sec and stir in the bottom of a glass. Add ice, and top off with watermelon juice. Garnish with mint, lime or watermelon. Enjoy!