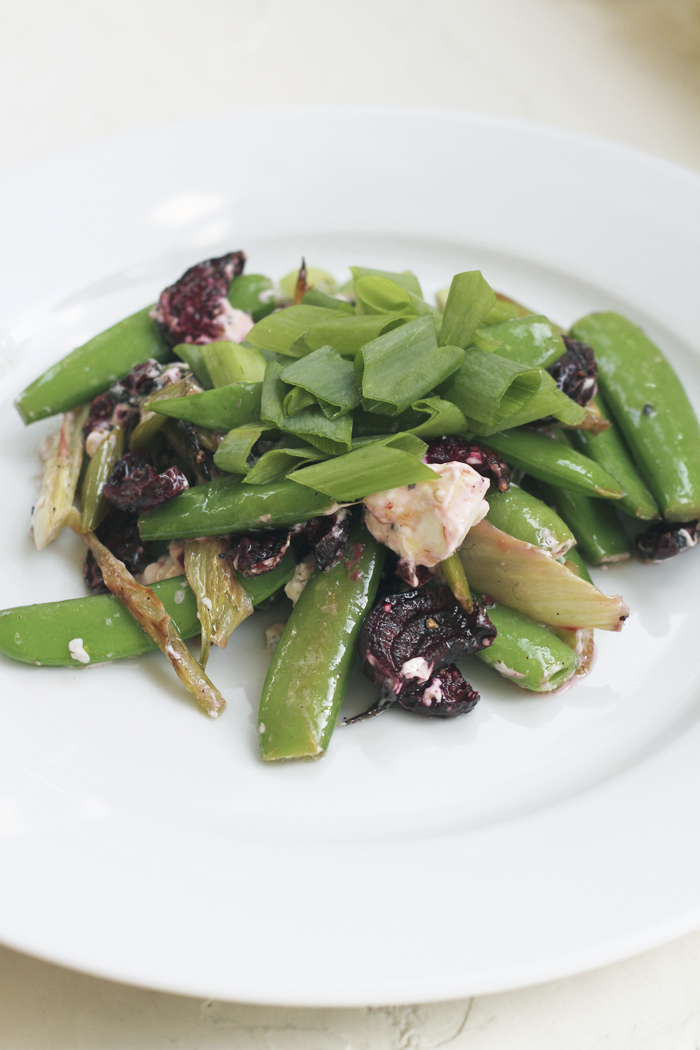 So, you're one of those people that hates beets, or you are like me an you tolerate them, but you don't go out of your way to eat them. I personally kind of think beets taste like dirt, but for some reason I'm kind of into that, still I don't love the things. I had low expectations for this recipe, but decided I had to try it because we had to eat our beets somehow!
Guys! This recipe is the best! The beets with the fennel combo is a delicious thing. Roasting the beets and the fennel allows them to get all sweet and chewy, like veggie candy. They taste especially good with the lemon dressing and a touch of goat cheese. Fer real, this is so good. I even made this the next day too with my leftover veggies!
I took it easy on the goat cheese (even though you see a huge hunk of it in the photo above) because I was watching my calories. I didn't miss having a little less, the goat cheese gets all melty and absorbed into the dressing and you taste it in every bite.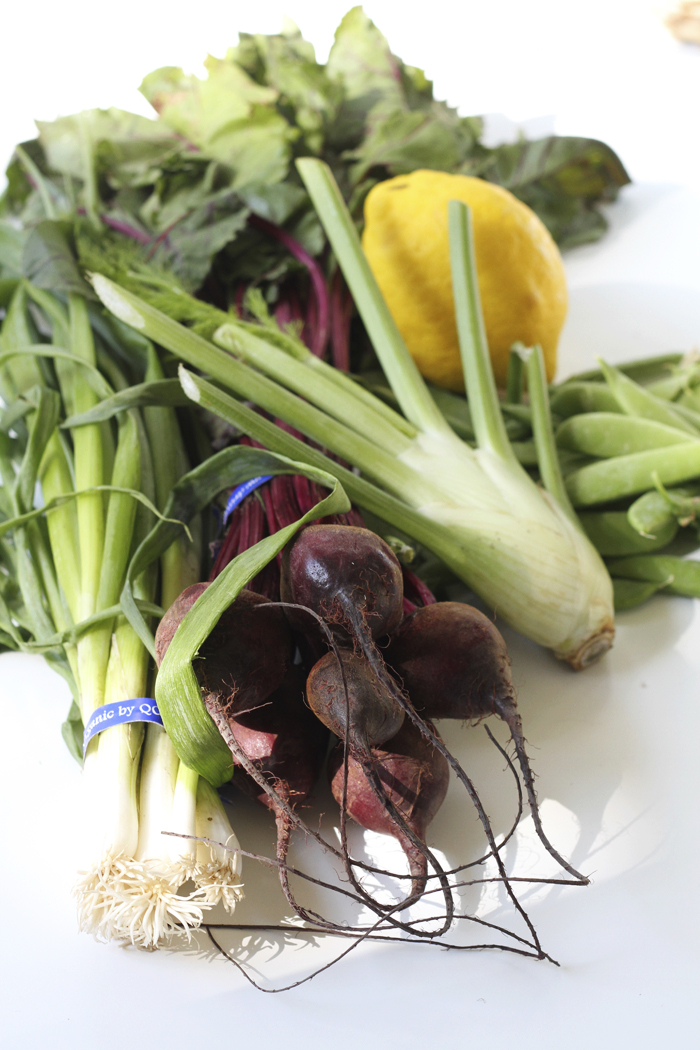 Roasted Beet, Fennel & Pea Salad with Lemon and Goat CheeseRecipe from Driftless Organics


▼3-4 beetroots, cut into 1/8″ half-moons
▼ 1 fennel bulb, bulb cored and thinly sliced, slice stems on the bias
▼ 2 cups peas, stems removed
▼ juice and zest of 1 lemon
▼ 1/2 cup olive oil
▼ salt and pepper to taste
▼ 1/4 cup scallion tops, thinly sliced
▼ 2 oz soft goat cheese, crumbled


Preheat oven to 400º. Toss sliced beets in enough of the olive oil to coat and pour onto a rimmed baking sheet and sprinkle with salt and pepper. Roast for about 15-20 minutes, until the beets start to get limp. Stir in fennel bulbs/stems and a bit more olive oil and continue to roast for another 10-15 minutes, until beets and fennel are starting to brown a bit. Add peas, and roast another 5 minutes or so (you don't want the veggies to get mushy). Remove from oven and let cool a bit. Meanwhile in a serving bowl, whisk together lemon juice and zest with the remaining oil. Add salt and pepper to taste. Stir in roasted vegetables and top with scallion tops and goat cheese. Server warm or room temperature. Serves 4.