Hey you guys! It's Friday, and tomorrow is March, and even though it's so cold outside (STILL) I'm going to rise above it all, I'm gonna enjoy my weekend! Can you tell my new vitamin D3 supplements are starting to kick it ;)
Let's start the weekend off with this most delicious cocktail. I'm not joking around here you guys, this for sure is my new fav. I've been on a tequila kick all winter – words I never though I'd utter after spending that one night in my 20's puking my gutz out. Tequila is my jam, I have found that I love the smokey taste of tequila, and it goes nicely with the Averna – something I've had on my bar cart all winter. It seemed only natural to mix the two together. I've been trying to come up with cool new ways of ingesting rather than just sipping or shooting it, and this new cocktail recipe is right on the money. I added my two favorite other cocktail ingredients (citrus and ginger, duh) to the Averna and Tequila combo, and then magic happened my friends. In my humble opinion, this recipe is the holy grail of tequila recipes. Be careful, you'll want to drink these fast, and then have another, and another, and another.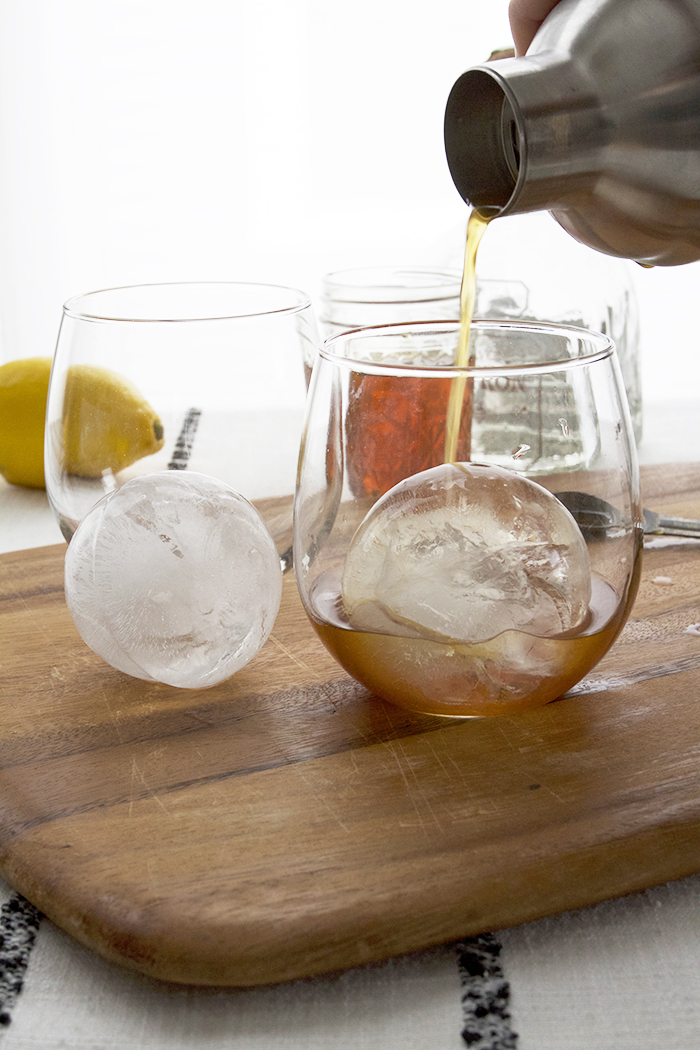 Guess what I got in my stocking this Christmas, you guys? This super cool silicone ice mold made by Tovolo. I've been building up a stash of round ice balls. If you like making cocktails at home I would highly recommend getting yourself a set.
The Rusty Iceberg


Recipe (for 1 cocktail)
▼ 2oz Premium Tequila
▼ 1oz Averna Liqueur
▼ 1oz Fresh Lemon Juice
▼ 1/2 tsp Honey
▼ 2oz Ginger Beer


Combine tequila, averna, honey and lemon juice in a shaker over ice. Shake for 30 seconds. Strain over ice and top of with ginger beer. Stir lightly and garnish with a fresh slice of genger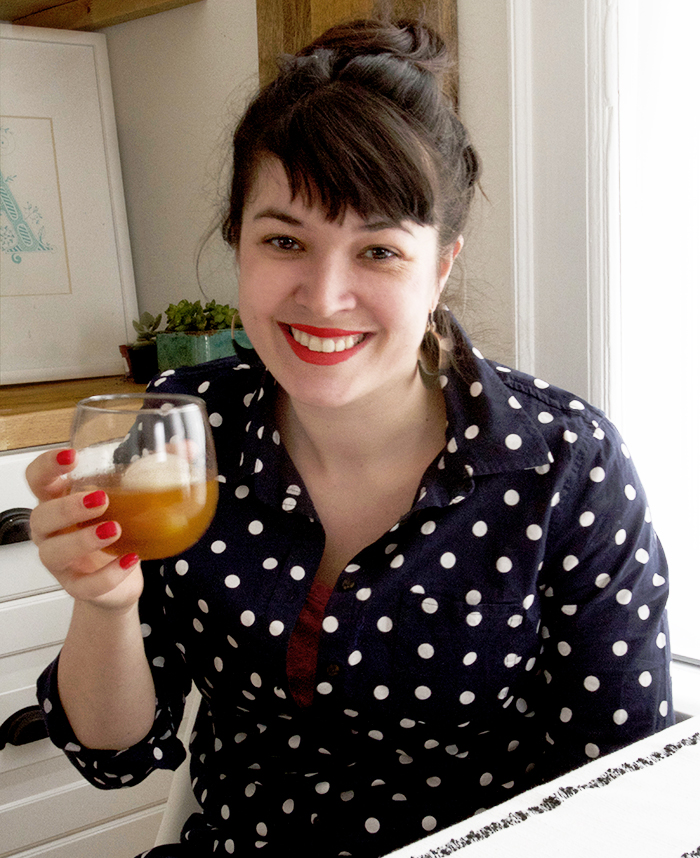 Oh, and here I am, sharing this cocktail with you at 11am on a Friday morning. I feel like I don't show my face enough around here, and I'm going to make an effort to include myself a little more often. I don't want you guys thinking you're just talking to a big old robot out in the vacuum of the internet.
Happy almost weekend, you guys!