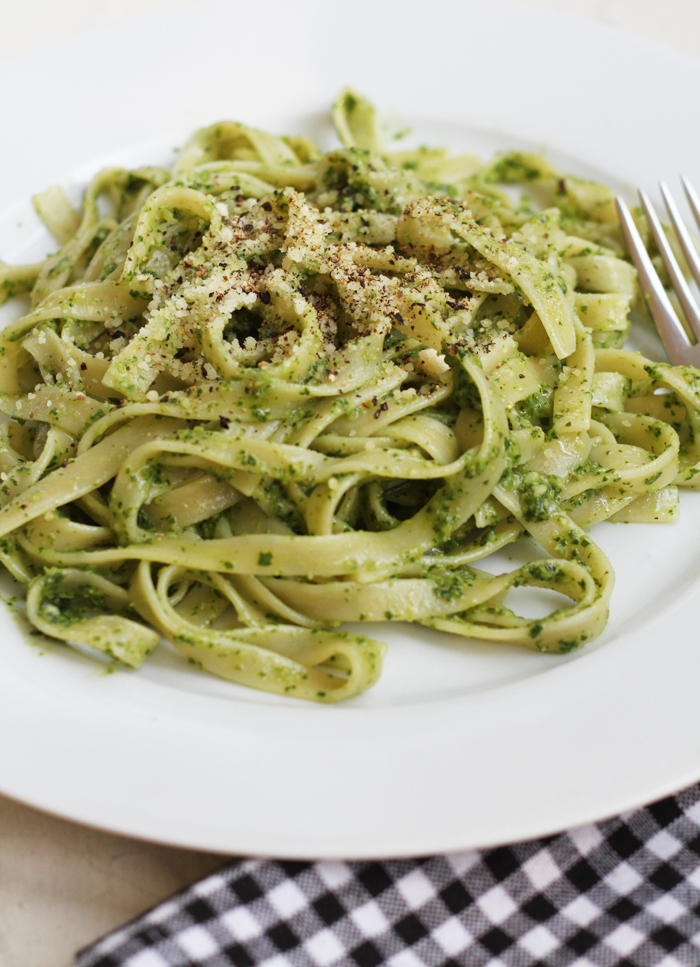 Another great recipe from our CSA (Driftless Organics) this week. I've been trying to make a very conscious effort to eat more healthy and make better food decisions over the last few weeks. I really want the kids to grow up with healthy habits. It's hard to get them away from the mac n' cheese and hot dogs, but I'll do me best to incorporate veggies and healthy alternatives into their daily diets whenever I can.
This is a super delicious and flavorful meal, use whole wheat pasta and it will be pretty low in calories too. It's definitely the recipe to use if you don't want any of those healthy and nutritious veggie tops to go to waste.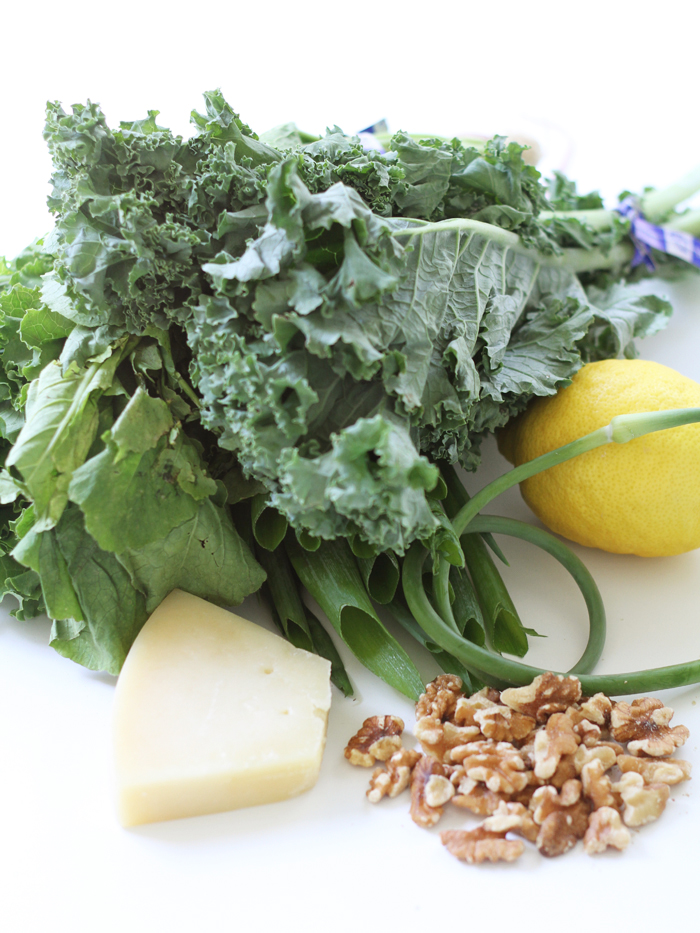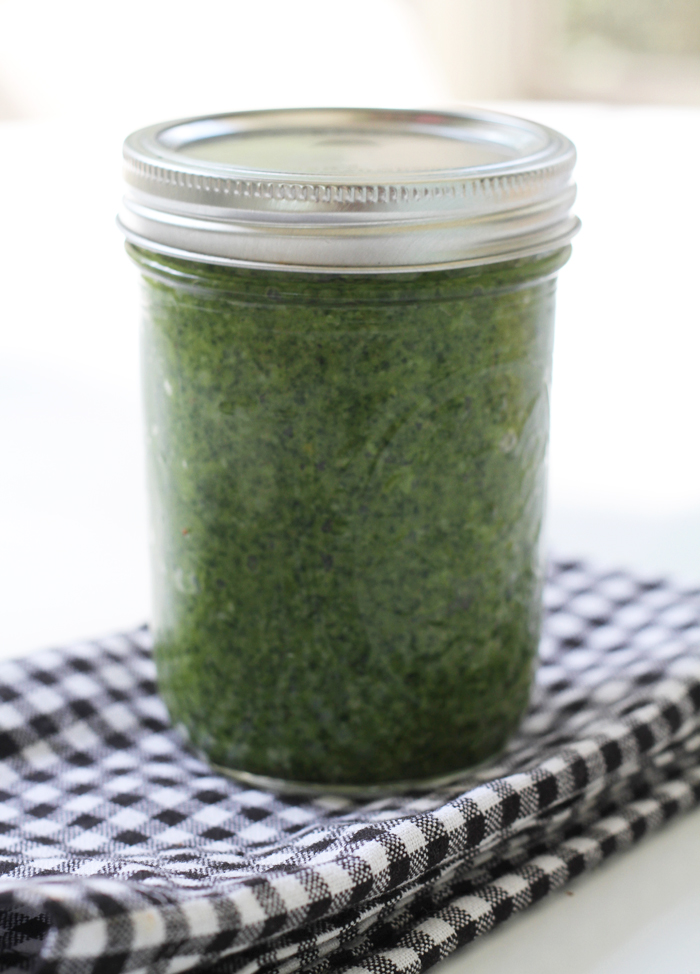 The recipe indicates that it serves 6-8 and it does. Instead of making one big meal, I only used a small amount of the pesto for a meal for two, and saved the rest in a jar. Make sure you cover the pesto with a good layer of olive oil and it will keep for weeks.
Pasta with Mixed Green PestoRecipe from Driftless Organics


▼ 3 garlic scapes, coarsely chopped
▼ 1/2 c. walunts, lightly toasted
▼ zest and juice of one lemon
▼ 10 cups coarsely chopped & lightly packed mixed cooking greens (kale, salad turnip greens, kohlrabi greens, scallion tops, parsley, etc.)
▼ 1/2 c. olive oil
▼ salt and pepper to taste
▼ 1/2 c. grate Parmesan or Pecorino Romano cheese, 3 Tbsp reserved
▼ 1 lb pasta


Get a pasta pot of water boiling. In a food processor, pulse garlic scapes, walnuts, and lemon zest & juice until finely chopped. Add greens and pulse until coarsely ground (you may have to stop, scrape the side, and pack the greens down a couple times). In a slow stream, add sunflower oil, salt and pepper while pulsing. Add cheese and pulse to combine. Cook pasta according to its package directions and drain, reserving about a 1/4 cup of the cooking water. Return pasta to pan and fold in pesto and reserved cooking water. Serve with reserved cheese on top and a fresh grind of pepper. Serves 6-8.