Guys, it was warm enough to run through the sprinkler over the weekend! This was something we were already doing in March last spring. We've been waiting so long for this moment, it was so amazingly good. The weather has affected my mood so greatly this year, it has seriously felt like the best medicine ever to sit in the sun with our shorts on and soak up those rays! I'm not sure I've ever been as happy. I hope you all got a chance to enjoy your weekends too.
We hear snow may be in the forecast for Thursday, but we're trying to not let that ruin this cool spring feeling we've got going on.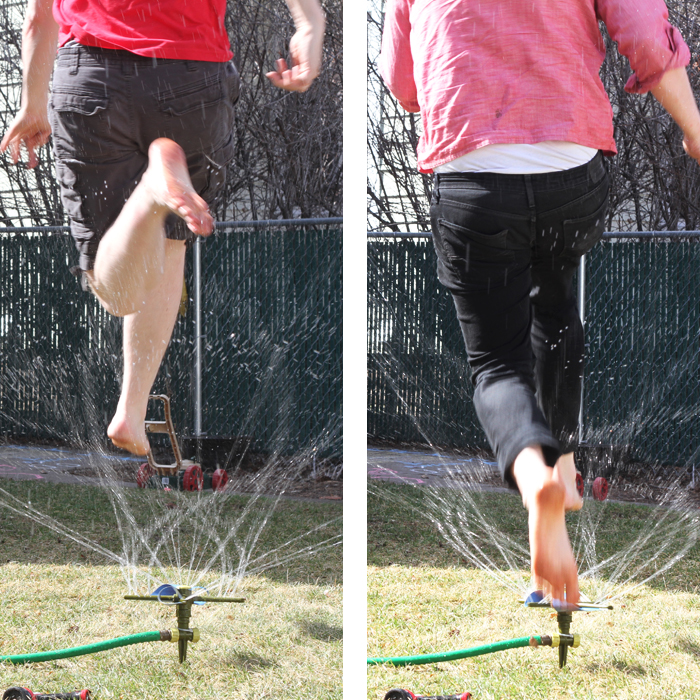 P.S. Dads and Uncles can not resist sprinklers, it's a known fact.