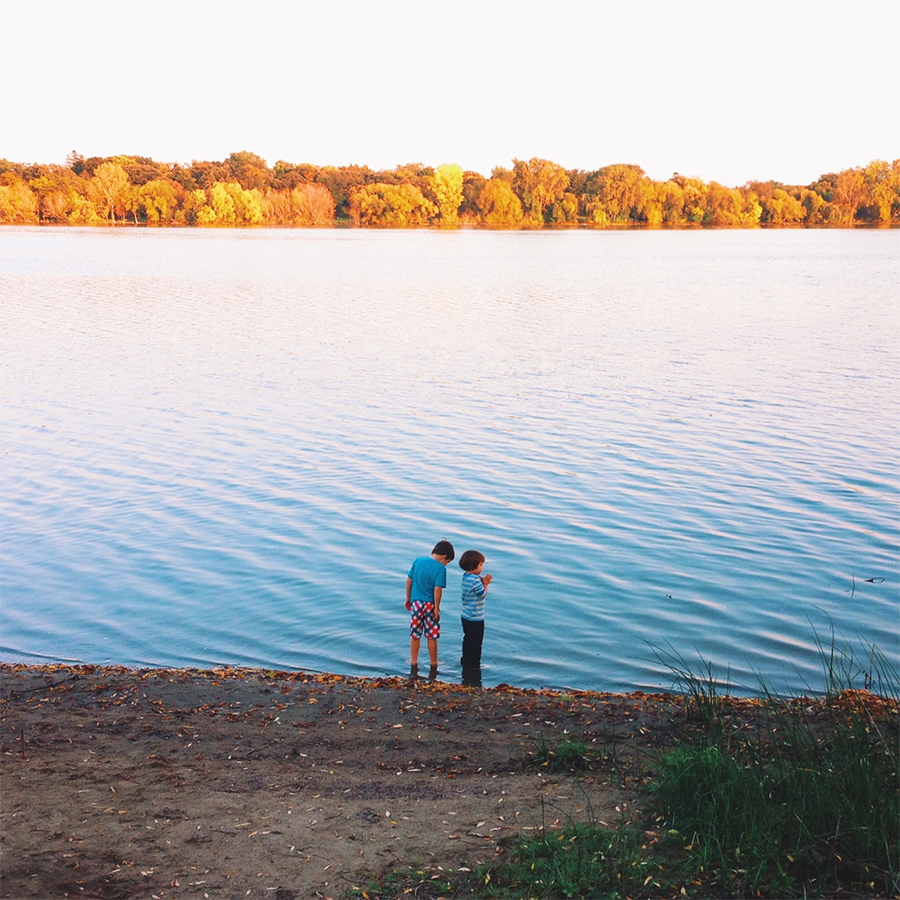 Hey Guys! Just wanted to pop in and say that I am really feeling reinvigorated and positive about blogging, and projects, and life, and all that stuff. I always tone down the frequency of interior projects over the summer months for a few really good reasons. I don't want to miss out on any of that sun and warm weather, our summers are packed with lots of vacation time and family stuff, and my summer projects mostly involve being in the garden. But most importantly I think taking things slowly during the summer months is a really good way to get amped up for that changing of seasons in the fall. We all need a bit of down time in our lives and perspective to survive the winter.
Unlike previous fall transitions it's been a bit different this year. Finn, my oldest, is in all-day kindergarten now, which leaves me and the little guy, Gus, with many hours to fill together. This is awesome because Gus rarely has one-on-one time with Jeff or I. He needs it, and we need it. I'm sure a lot of you parents of siblings understand this. Finn has a really large personality, is a bit competitive in nature and often needs to be the center of attention. Gus happens to be totally fine with this, as he prefers to sit back in the cut and take the world in at a slower pace. However, the little dude needs some time out of his brother's big shadow. With Finn in school and Gus to myself I'm hoping for really great changes in Gus' growth. We've got memberships to the train museum, the zoo, and the children's museum. We have been out and about multiple times a week! To say we have been busy is a major understatement.
Making time to blog and do house projects has been tough, but one thing is very clear. I love the blog and need it in my life. Having the blog as an outlet to incorporate all my favorite things is crucial to my personal fulfillment. So I will carve out time where I need to to make it happen, even if that means dedicating a night or two it each week to work on it.
Guys! I'm super amped for the fall, I'm looking forward to squeezing in projects and blogging as well as getting the opportunity to have very special and rare time with my little guy. I can't wait to just dive right in to everything! Hoping you are all having a great start to your week!