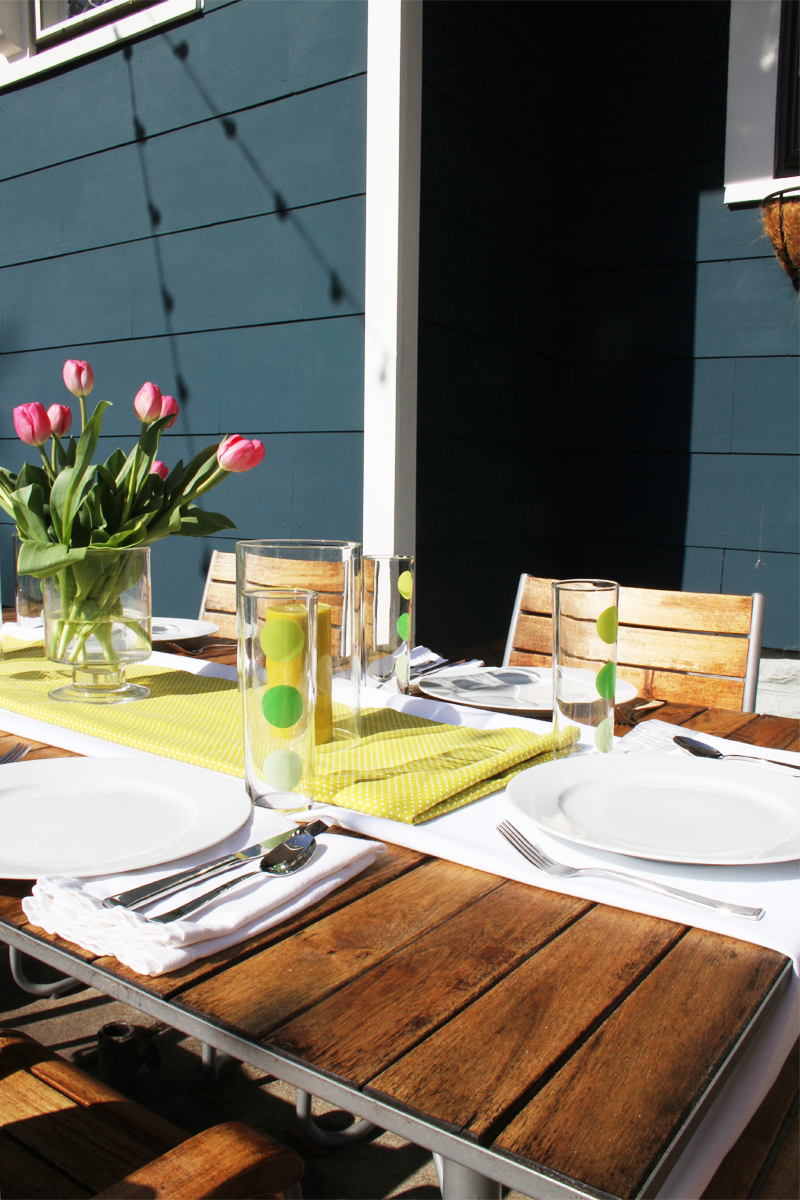 Yo dudes, any of you guys have an Ikea outdoor patio table, or any sort of wooden outdoor patio furniture for that matter, that has seen better days? Well I have something to tell you about, I figured out a way to give life back to that old wood patio set!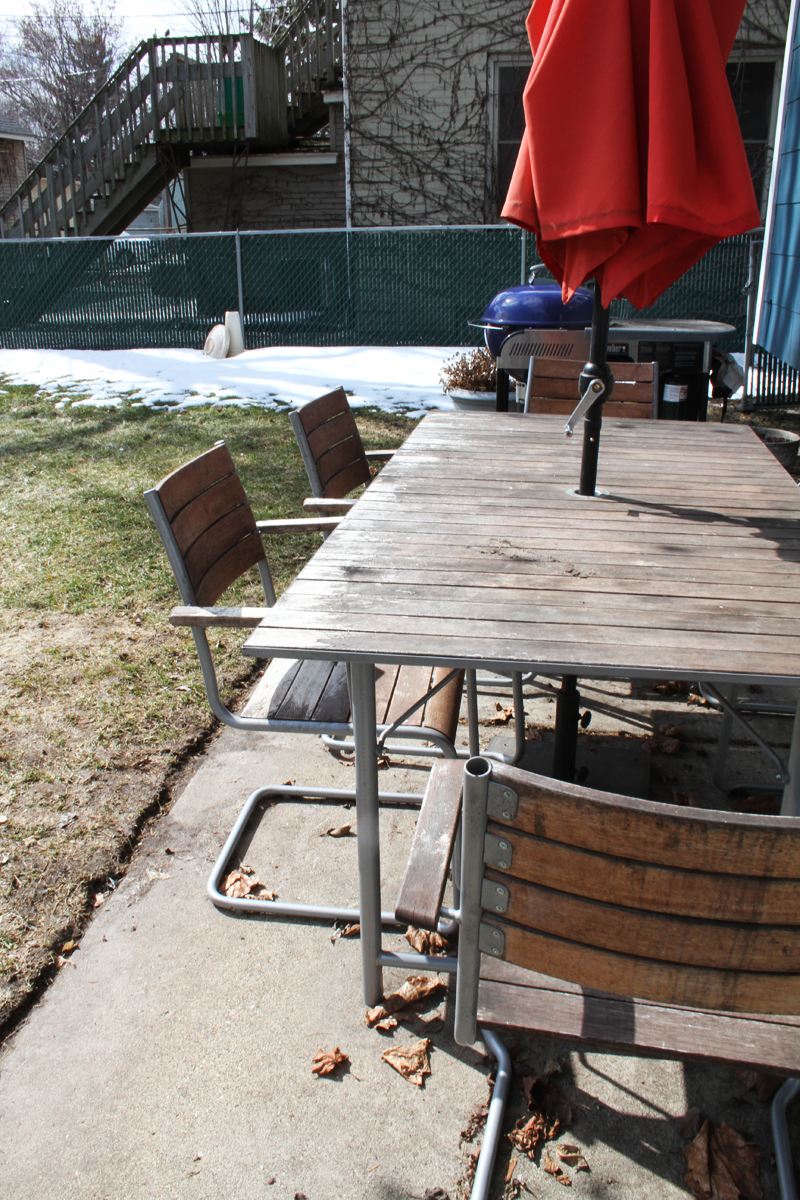 After bringing my Ikea Vino patio set (made from Acacia wood) of out of storage last week and seeing what it looked like after 3 seasons I almost stopped setting it up and considered moving it out next to the trash. It looked so bad. I was super disappointed to see how worn it looked after 3 years even with seasonal washing, oiling and maintenance. I was coming to terms with the death of a $350 patio set. I mean, did I think it was really going to last longer than that?
What's a girl to do? I thought about it for a few days, did some research, consulted some of my favorite blogs (Manhattan-Nest & The Brick House), and checked out a few choice YouTube vids. Then I settled on a solution for my patio table problem.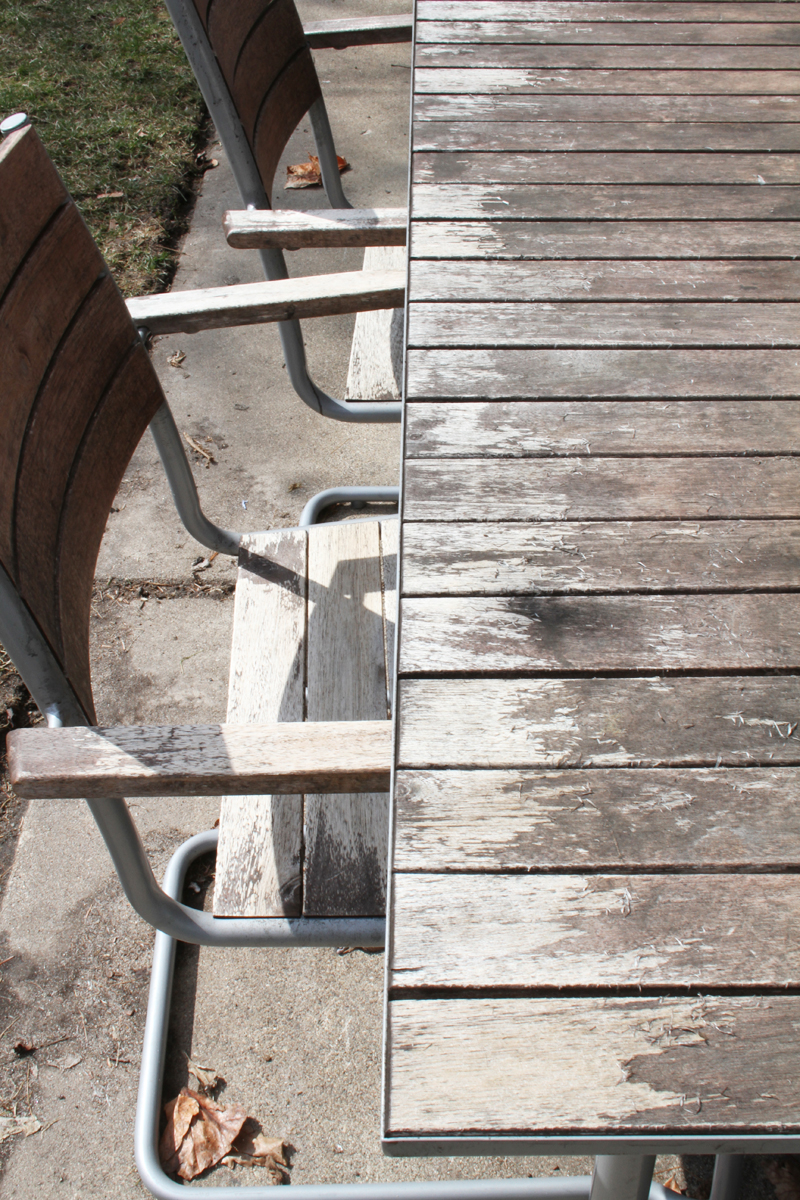 My table was dirty—dirtier than your normal indoor furniture, obviously—and it needed a lot of washing. Even though I took care of the table, it still had been pounded on by rain, sleet, hail, July sunshine, and yes, even snow. Getting this thing clean was the key to the success of trying to restore it to its former glory.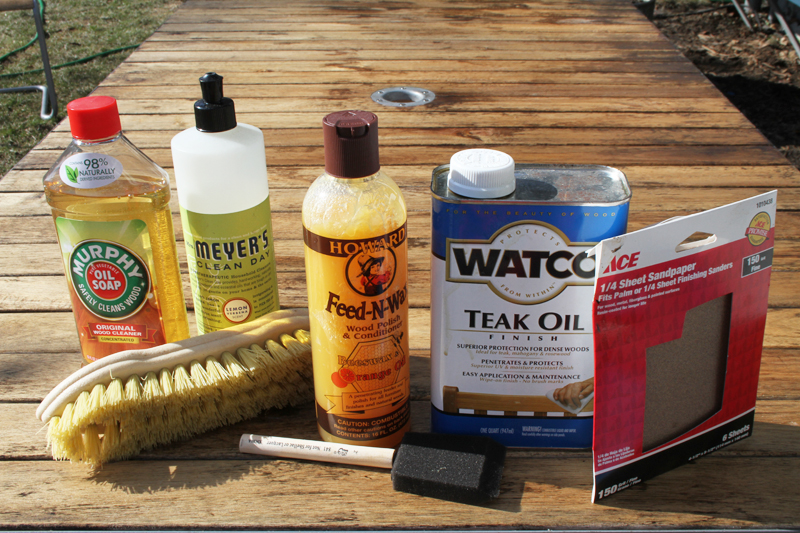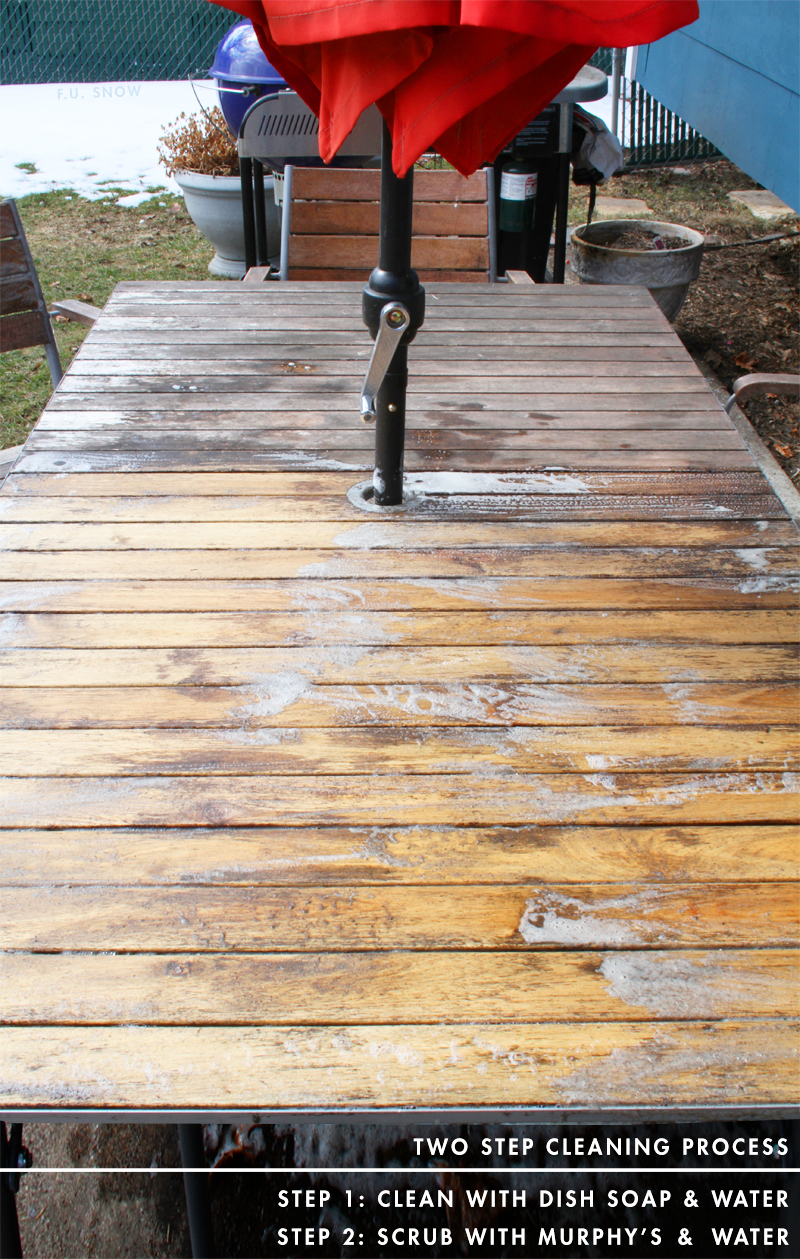 The first two steps involve scrubbing the living shit out of your table with hot water and dish soap, (I'm serious about scrubbing. If your furniture is dirty like mine, you will get blisters. Be warned.) then rinse and repeat with Murphy's and water. The above photo should help illustrate how crucial scrubbing your table is. This was shot just halfway through the first pass of step one. Not gonna lie, it took a ton of lady power and the realization that my body is gettin' old, but the results are so worth it.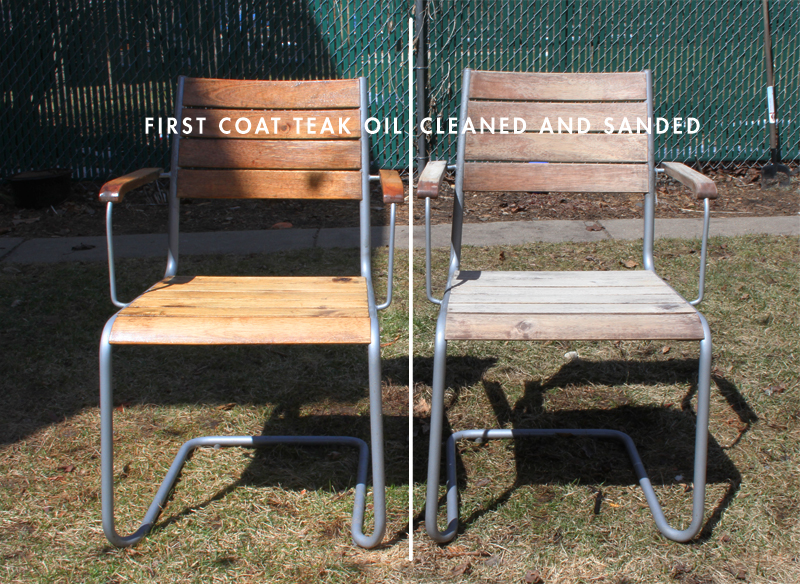 Once your furniture is all nice and clean, dried and lightly sanded with your fine 150 grit sandpaper, it's going to look a little sad. Don't worry, we'll fix that. This is the best part: instant gratification is the name of the game. Grab your teak oil, your sponge brush (or rag) and start laying it on. You'll be amazed how that wood sucks up that oil. It's thirsty! Your furniture will start to look like what it looked like when you left your favorite Swedish store.
You may have to repeat the process of applying the teak oil, letting it sit, and then wiping off the excess a few times. I gave my furniture 3 good applications of the teak oil before I felt like it was where it needed to be.
I let the teak oil dry overnight. When I was sure it was good and dry I added a coat of Howards Feed & Wax Wood Polish and Conditioner with a rag. I let it sit for 20 minutes and then used a lint-free cloth to buff and polish the table and chairs.
The furniture looks incredible now, and guess what the best part is? It's gonna be 70º today here in Minneapolis (finally!) and we're gonna dine out on that table all weekend! I'm so happy to see that this old table was able to come back to life with some good old crazy lady (aka won't give up till it's better) determination.