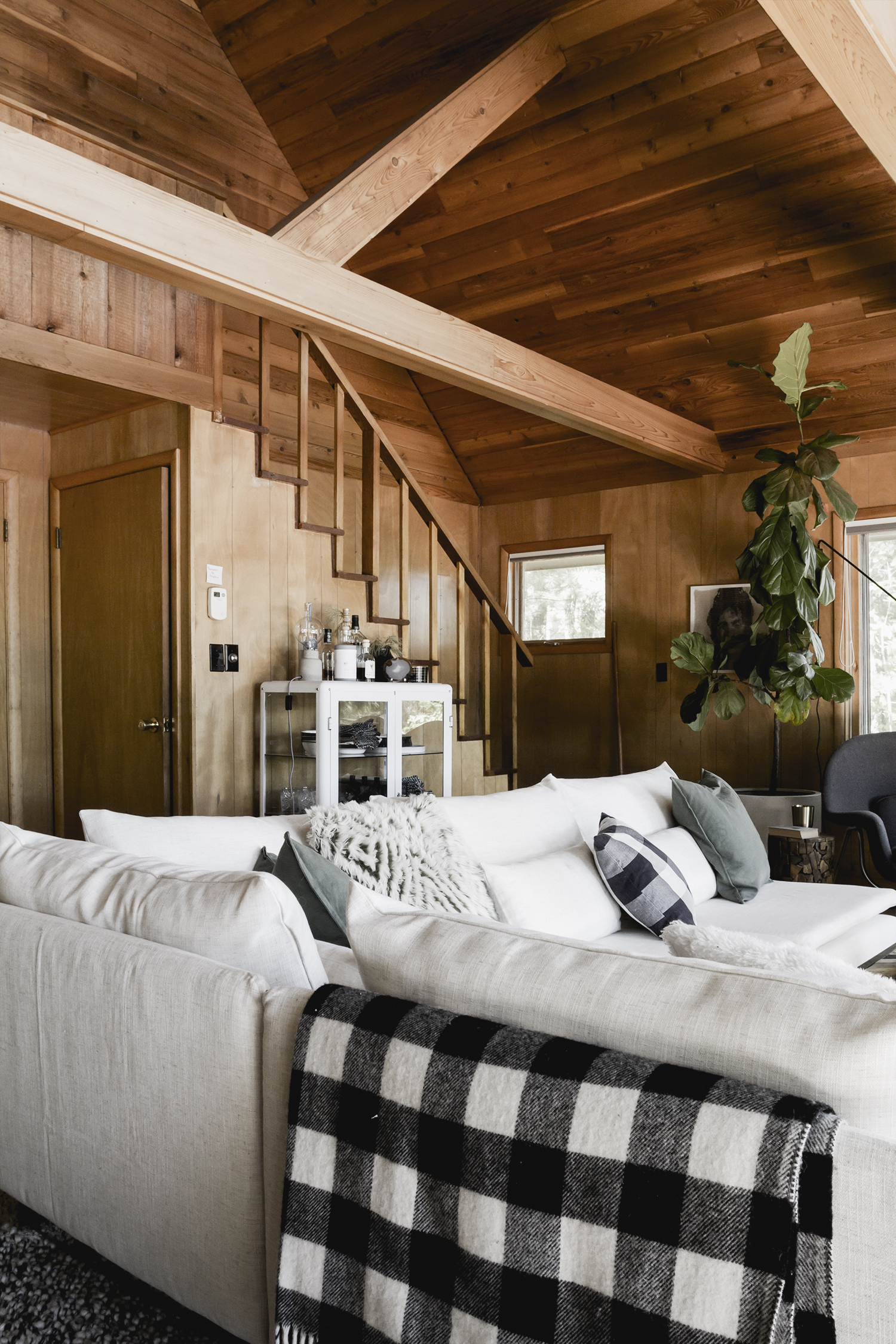 Hey Guys! I am stoked to recently have had the opportunity to review Comfort Works new Luna linen blend slip covers! If you've been following along, you've probably seen our white cabin sofa. It's the Soderhamn sofa from Ikea and we absolutely love it. Especially because it's so cozy and easy to lounge in. All perfect things for chill cabin vibes. You might be thinking to yourself at this point, "but a white sofa, Scoops"? Let me explain why I'm very pro white sofa at the cabin, it's all about the contrast and the bright neutral base that white provides. You probably noticed all the wood that wraps the walls at the cabin. We have a ton in our Minneapolis home, and now the cabin is covered in 60's era wood paneling, we just can't seem to get away from wood. That is why I'm declaring myself somewhat of an expert when it comes to designing around wood tones, I've been there and done that – a lot. I have realized that the best way to neutralize the intensity of wood trim or paneling, is with lots of white accents. Because the cabin is so heavily donned in wood, I needed a substantial chunk of white to help break it up, ergo an oversized clean-lined white sofa.
I have always been a fan of the comfort level of Ikea sofa's, I mean, we do own two! Besides the plain old comfort factor, look, and affordability of an Ikea sofa, every sofa comes with removable sofa covers. Unfortunately it's been my experience that the sofa's outlive the covers. We've lived with the Ikea sofa cover in Finsta white for nearly a year now. As you can imagine from the jump, we had issues with keeping a white sofa stain free. Within the first few weeks of our sofa's life, we had everything from coffee to bright red cocktails spilled on it. Even though the Ikea cover is advertised as being washable the stains were set, and the sofa has looked grubby for sometime now. This is where Comfort Works comes in to save the day.
I began looking for replacement slipcovers around the new year. I did lots of research, and after ordering some samples, I decided that Comfort Works as the brand that had what I needed. A huge reason I choose Comofort Works instead of other slip cover manufacturers is because of the durability of the fabric used. In doing my research I found this youtube vid, and I was so impressed by how the fabric repels liquids. As soon as I got my fabric samples I started dumping coffee and cocktails all over them to see how they held up. I was so incredibly stoked to see how well they did. I was actually using the samples as a party trick, impressing well imbibed cabin guests with "magic", showing them how well the samples repelled stains. Earlier this spring, I contacted Comfort Works to see if they'd be interested in working with me, and they were! They wanted to see if I'd be up for reviewing their new linen line of slip covers called Luna. You know me, being so heavily influenced by Scandi aesthetic (which always seems to involve a lot of beautiful comfy lived-in linen), I was eager to try out a linen cover. I love the weave of the linen, the texture is subtle but so perfect, and the feel is so soft and cozy. It's exactly the right amount of relaxed for a place as chill as our cabin.
Comfort Works sent me samples from the new Luna collection of Ikea sofa covers, and it was no surprise that out of the four neutral colors, I choose the natural white linen called Flax. The Flax sample also withstood the staining test, although the beading was not as remarkable as the heavy duty fabric options mentioned above, coffee and red wine rinsed out immediately, I was sold. The thing is, with the Comfort Works fabric, even if they were to retain a stain, the Luna linen covers can be washed in standard washing machine. Talk about limited risk in choosing a white sofa.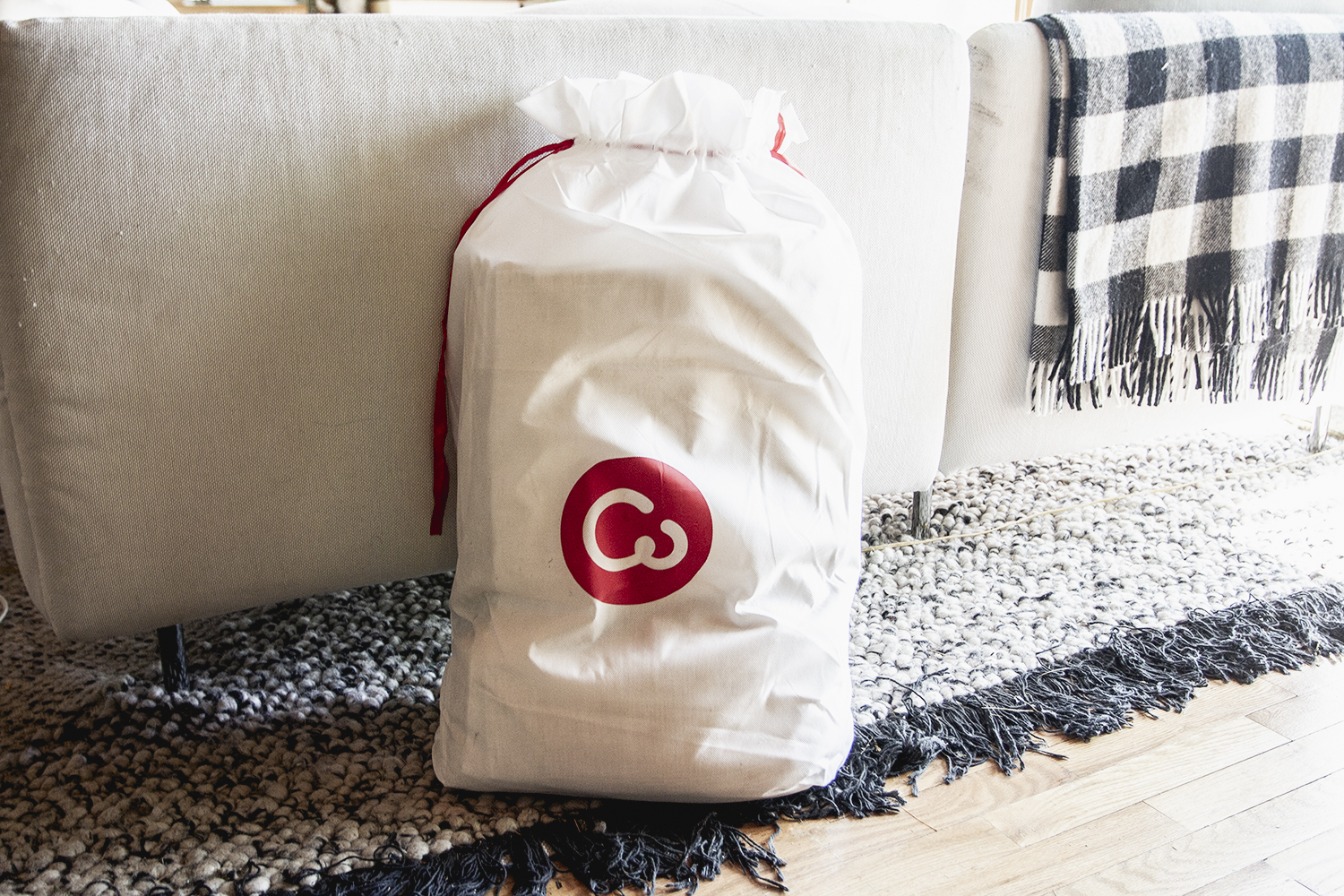 About three weeks after ordering my customizable slip cover, I was pleasantly surprised to open the mail to find this nicely packed waterproof bag full of folded and organized slip covers. I knew right away that the color and texture would be perfect for the cabin, and I was happy to see the durability of the zippers and the quality and craftsmanship of the replacement slipcovers in real life. Another great thing about the slip covers is that they all come with labels, which really comes in handy when you are dealing with some may different sized and shaped pieces that all look so similar in limp slip cover form.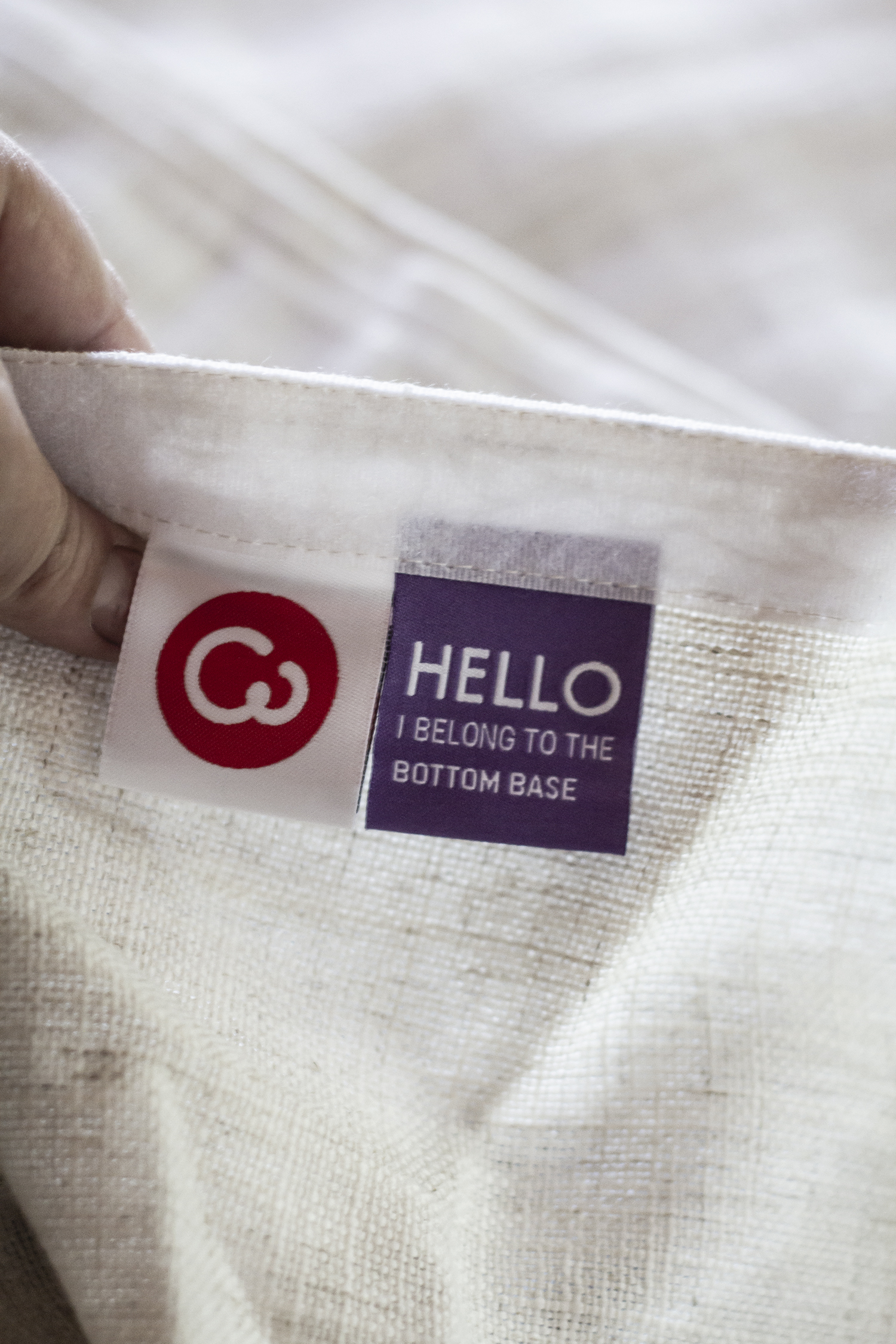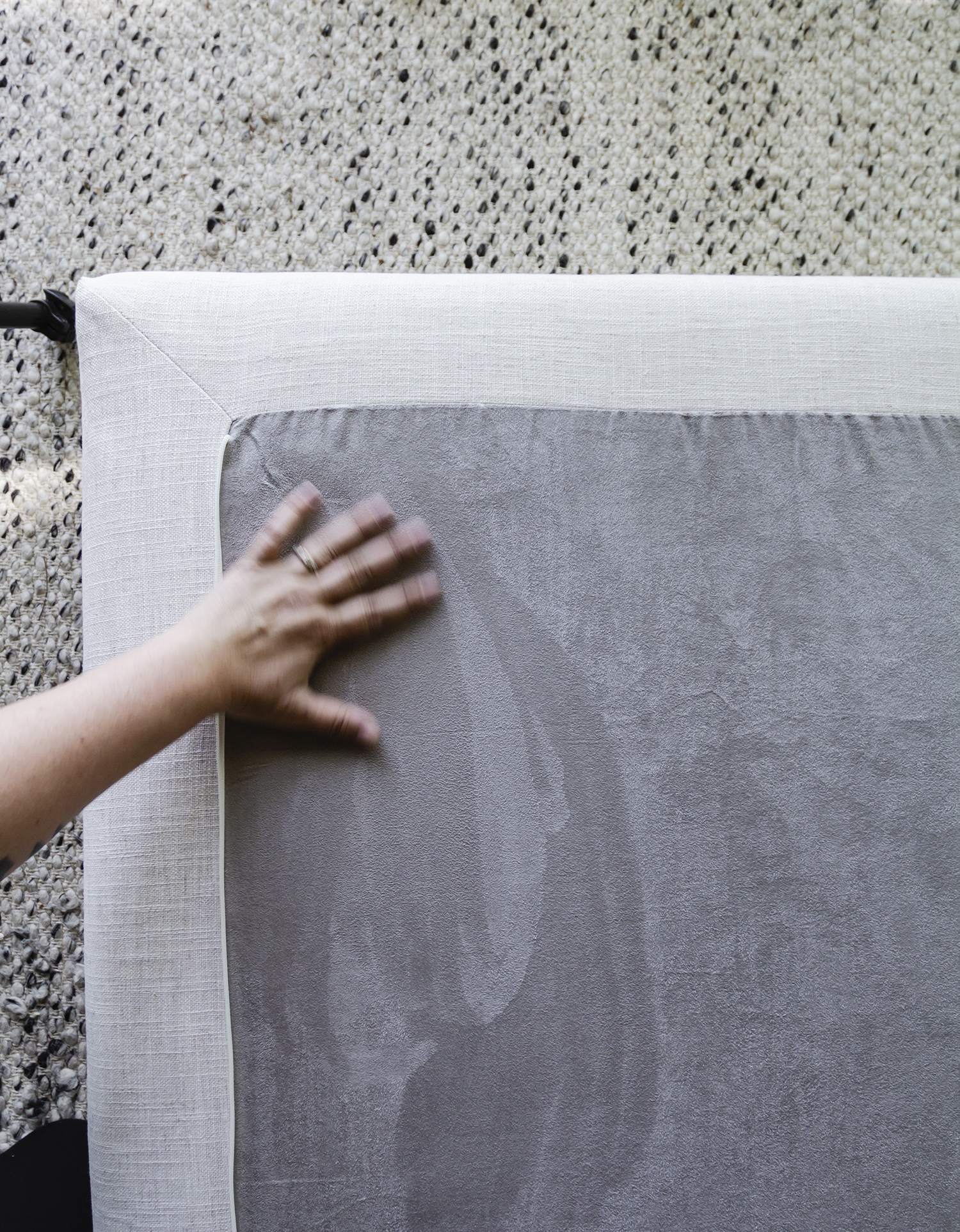 Another thing that I wasn't expecting but was very surprised by, was the quality of the covers in the not-so-often seen spaces. Each seat cover has a velvet top or bottom to help with cushion slippage. This is a detail that not even Ikea covers have, and I appreciate the efforts of Comfort Works to deliver a sofa cover that can be lived in and will still look good. I wish that they could prevent my kids from throwing the back cushions all over the living room, but I understand that they have their limits.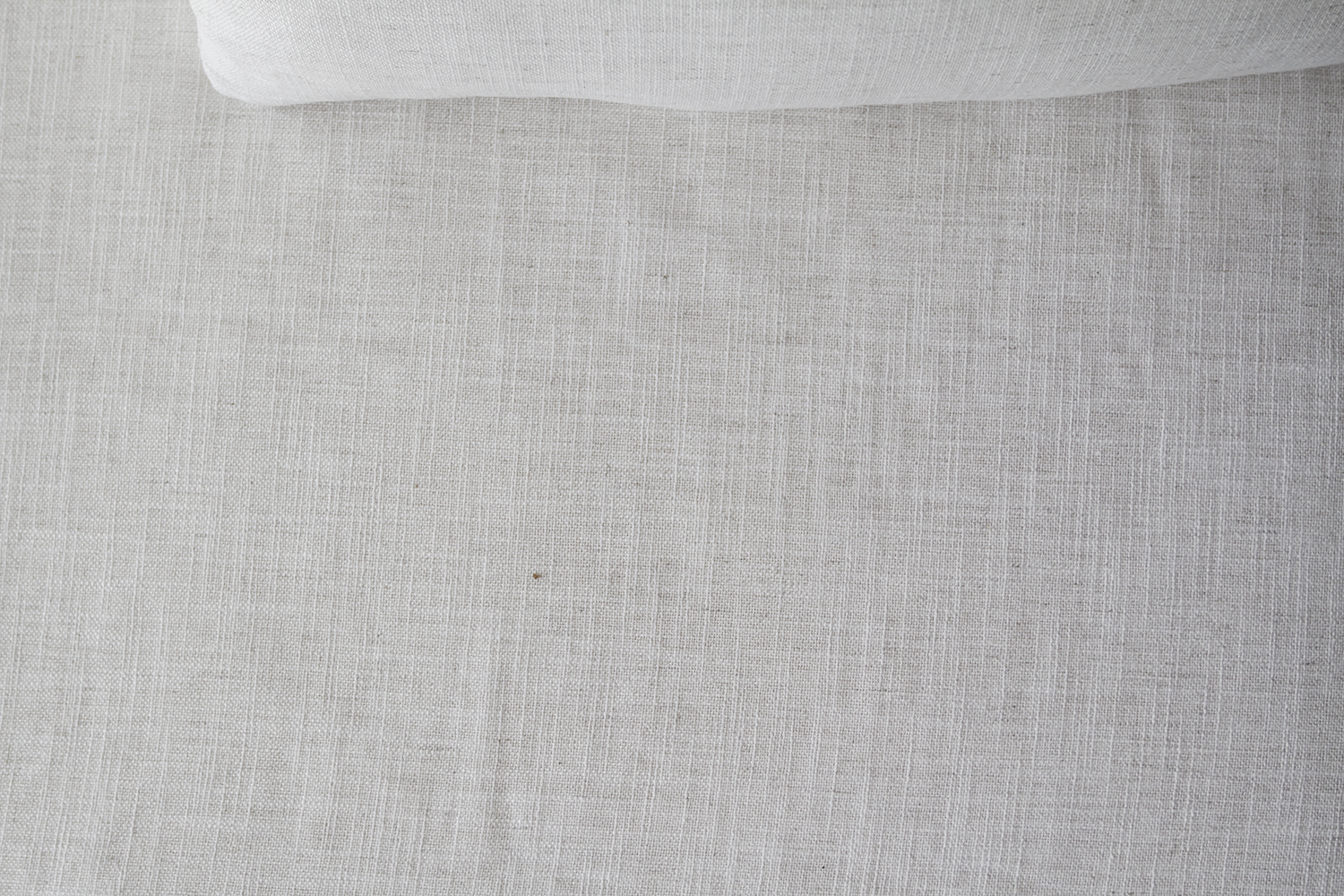 I love the fit of the cushions. It's nice and tailored but not too tight that it makes the cushions look puckered. I'm kind of kicking myself for not ordering the inverted seams on the cushions, I was just so excited by the linen that I totally skipped over the customizations you can make when ordering. You can even add pleated skirts and piping too. Speaking of custom, it would be jerky of me to not mention that Comfort Works makes covers for discontinued Ikea sofa covers like the infamous Karlstad – we have one in the basement and I am definitely going to be getting the heavy duty denim cover in the future – but they also do custom covers for all sorts of other styles of chairs and sofas. It's totally worth checking out if you are in the market for a refresh, or have the world's most comfortable sofa ever, but don't have the dough to drop on a brand new sofa or custom upholstery job.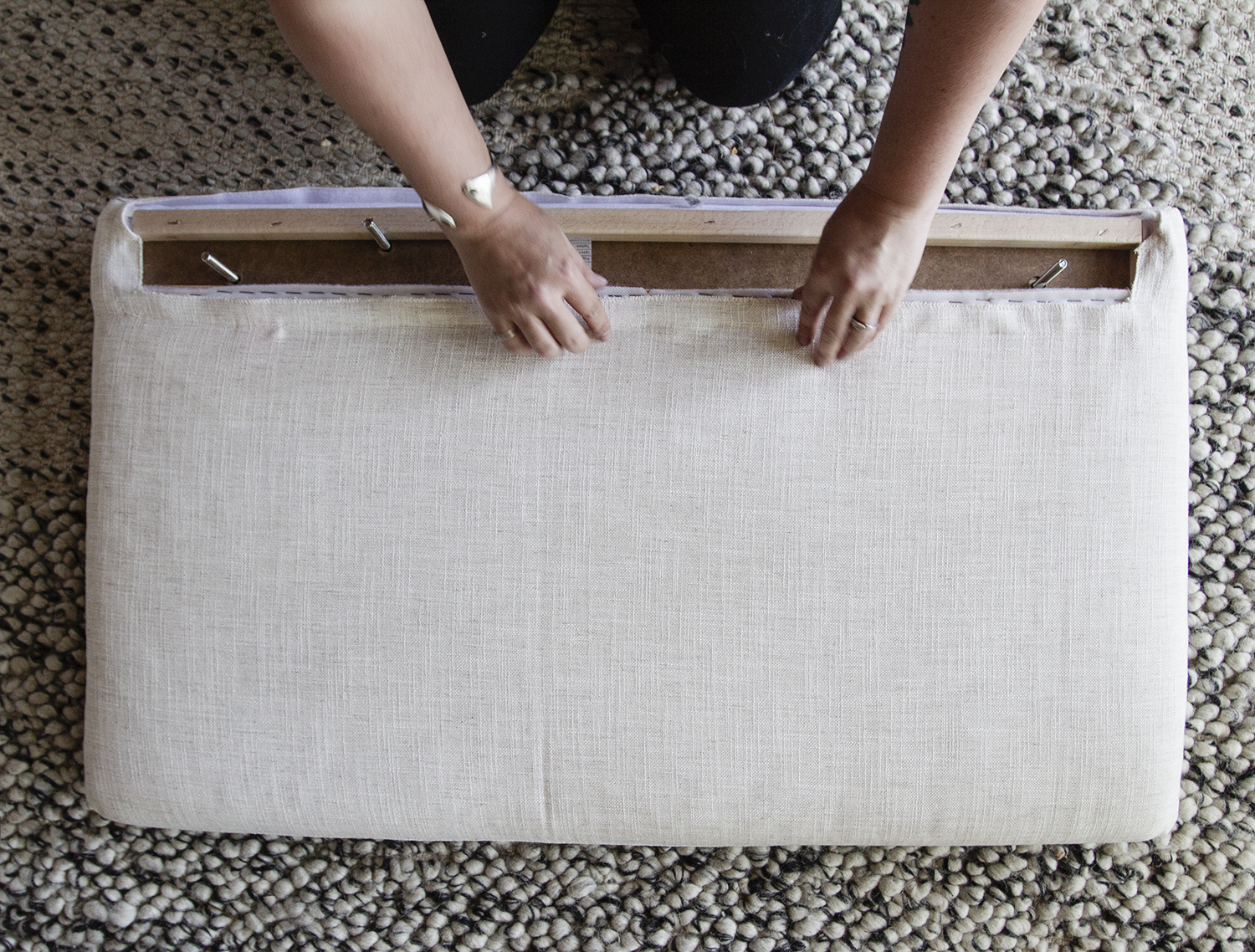 It took me a few hours to replace the cushion covers. The Soderhamn is a very tailored sofa, and because of that it requires some disassembly to replace the covers, but it's all so worth it.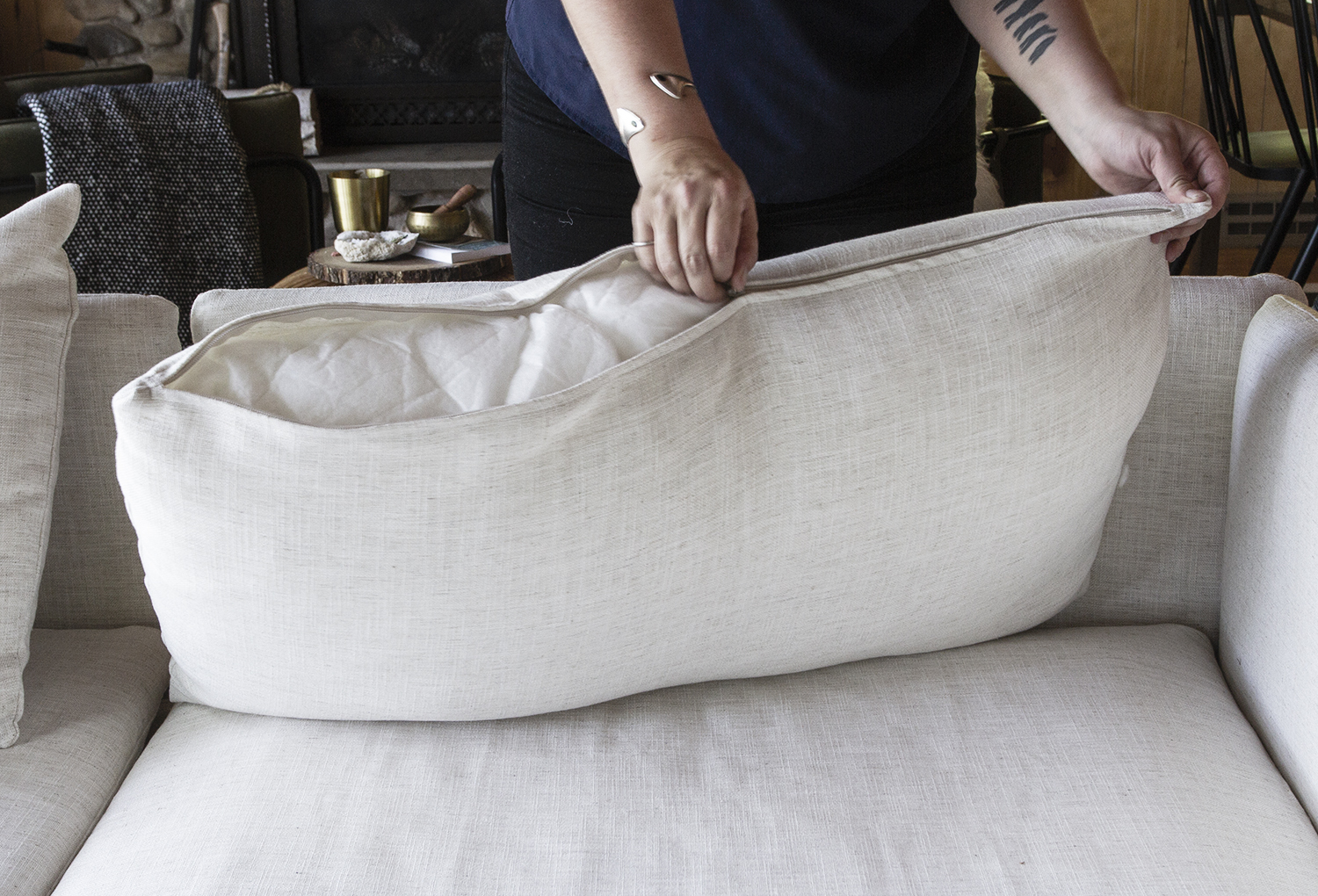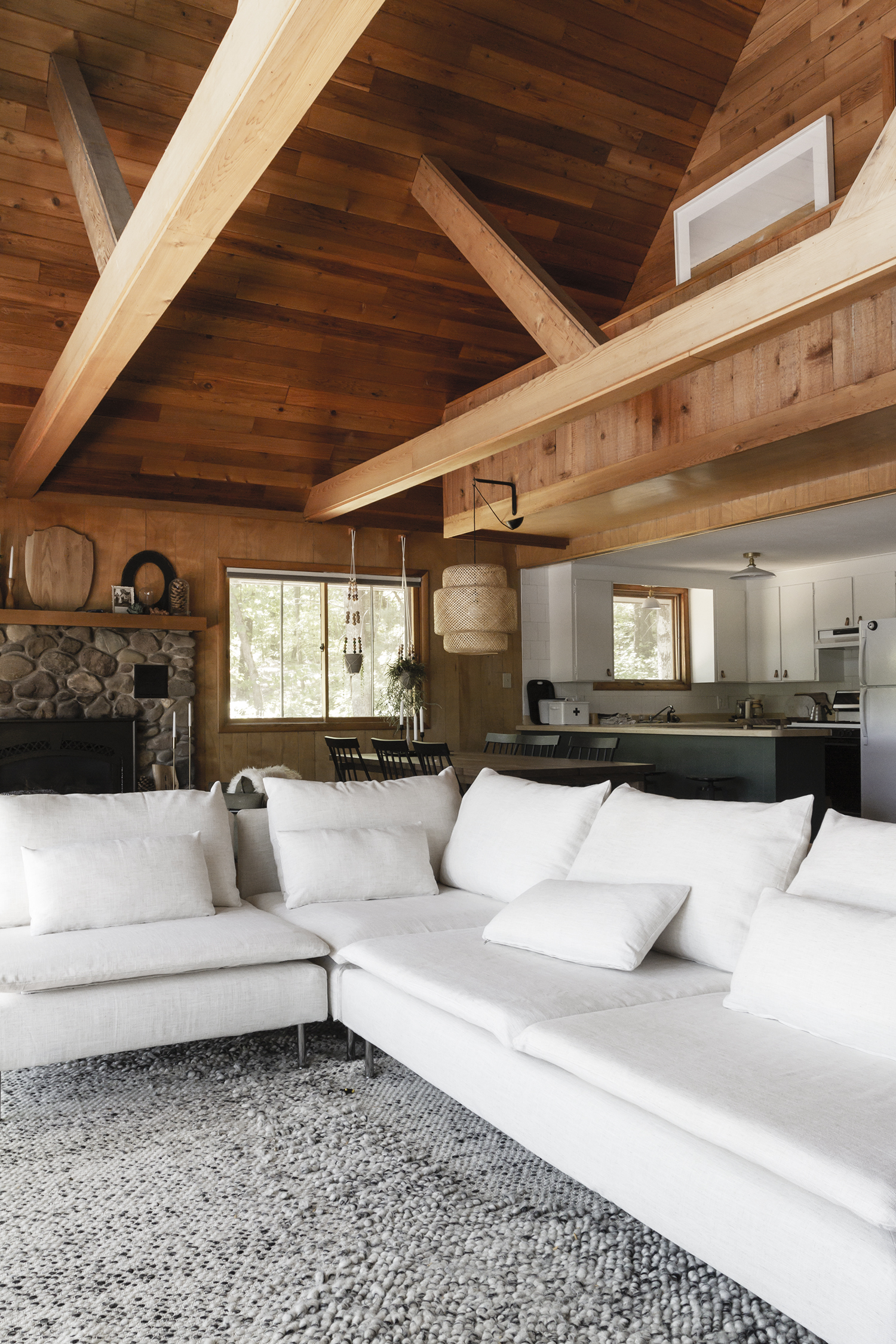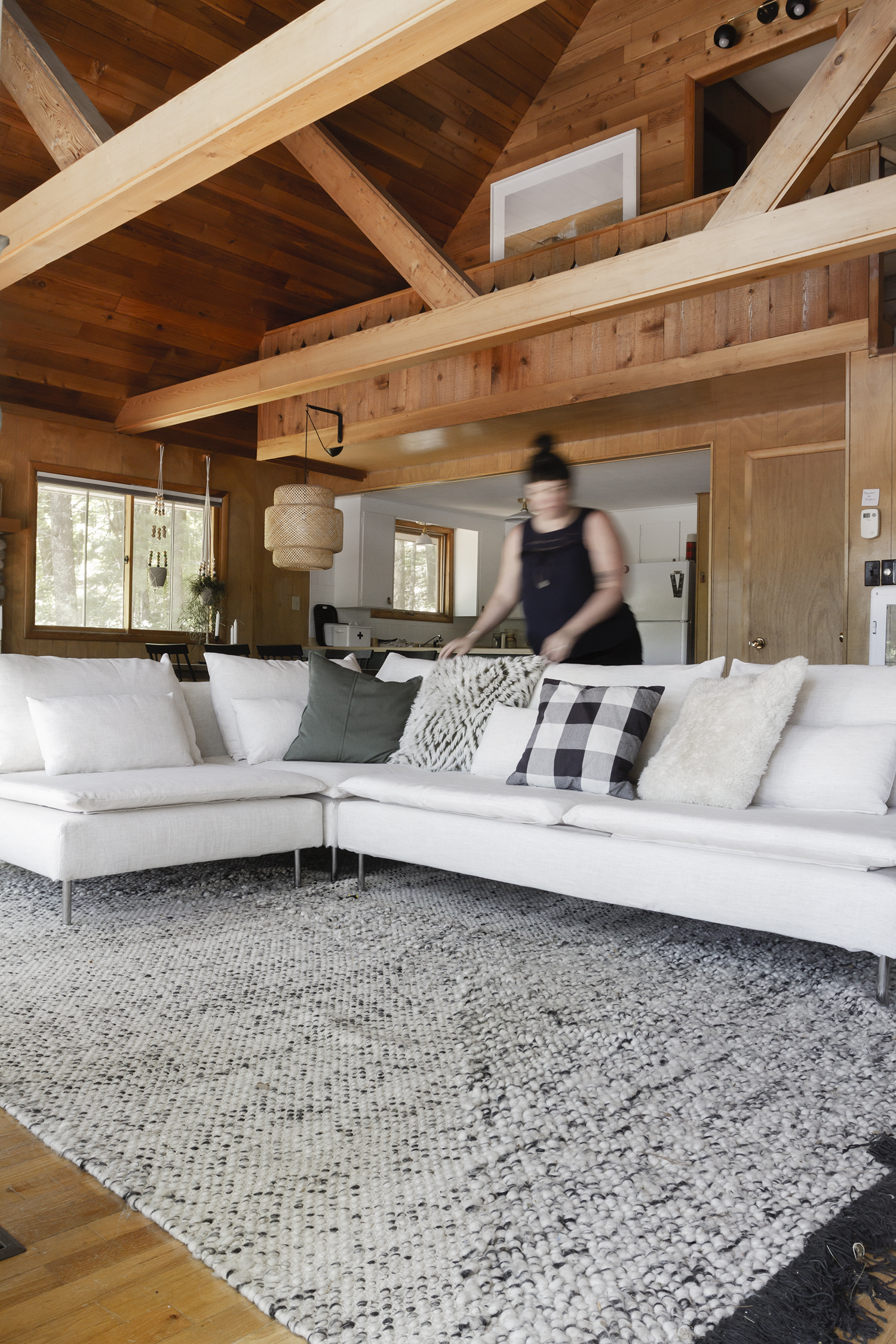 The best thing about the Soderhamn besides the fact that it's more like a giant bed that a couch, is that pillows are so welcome. You can customize the look to your decor, or switch out whenever you feel like it to create a whole new vibe.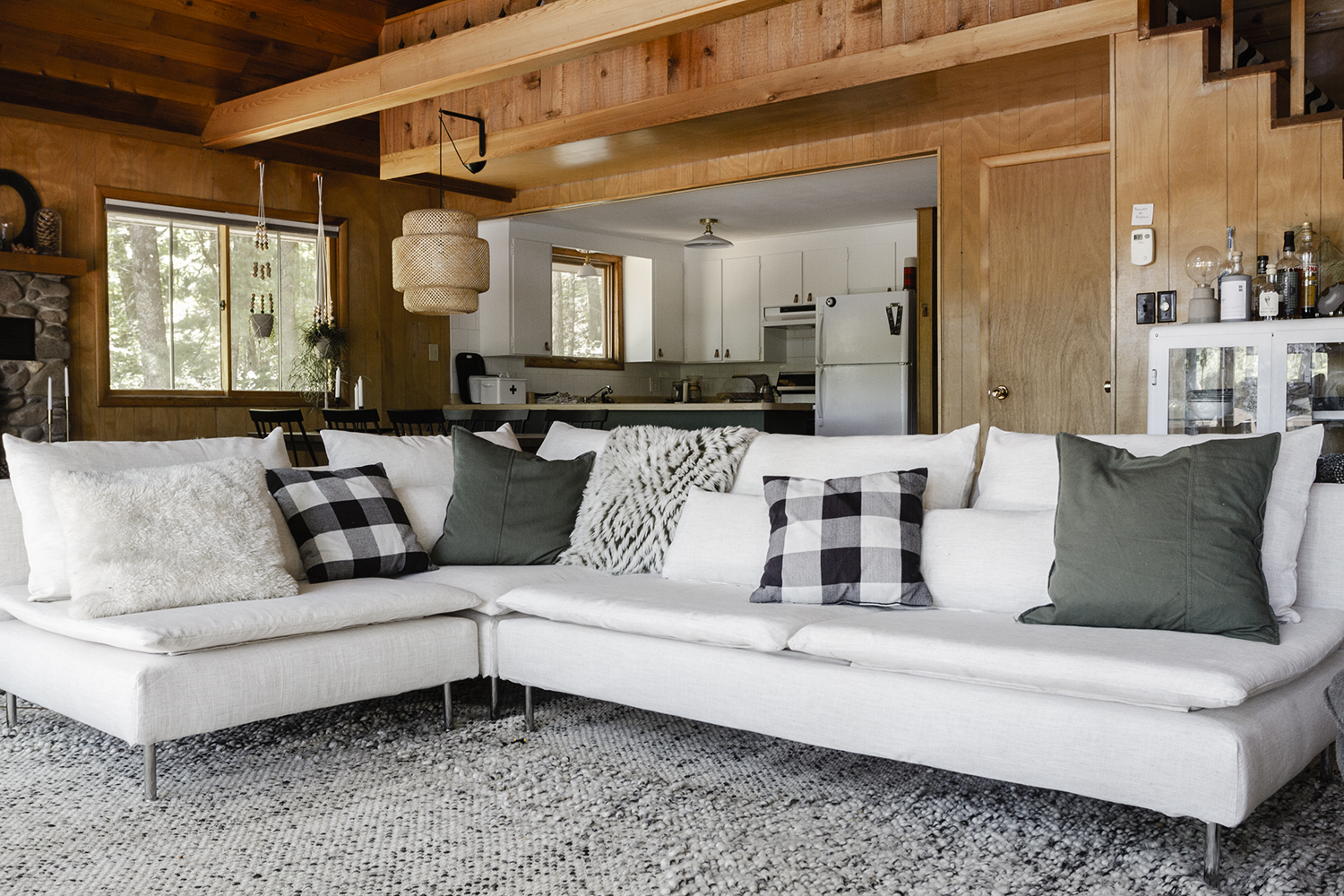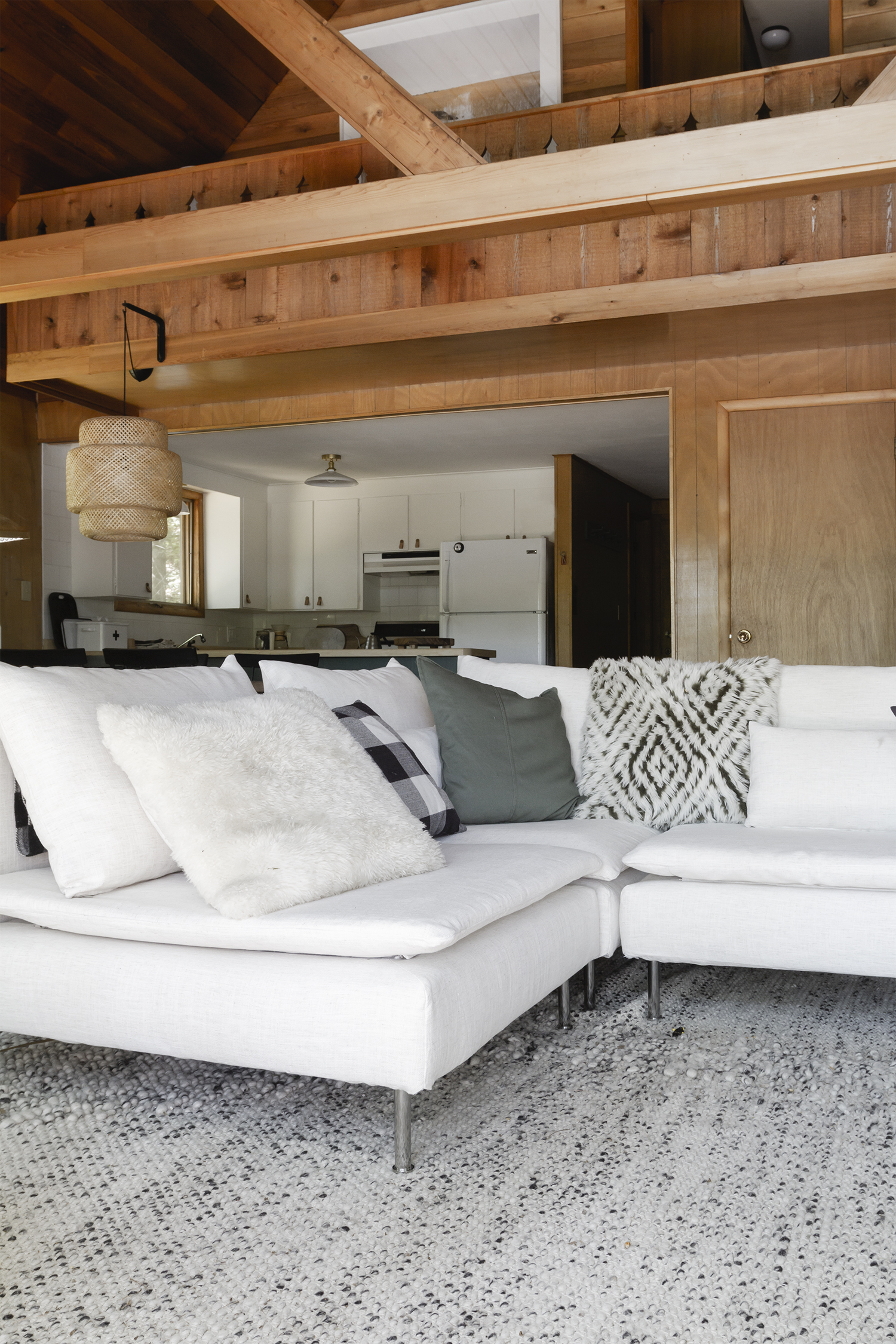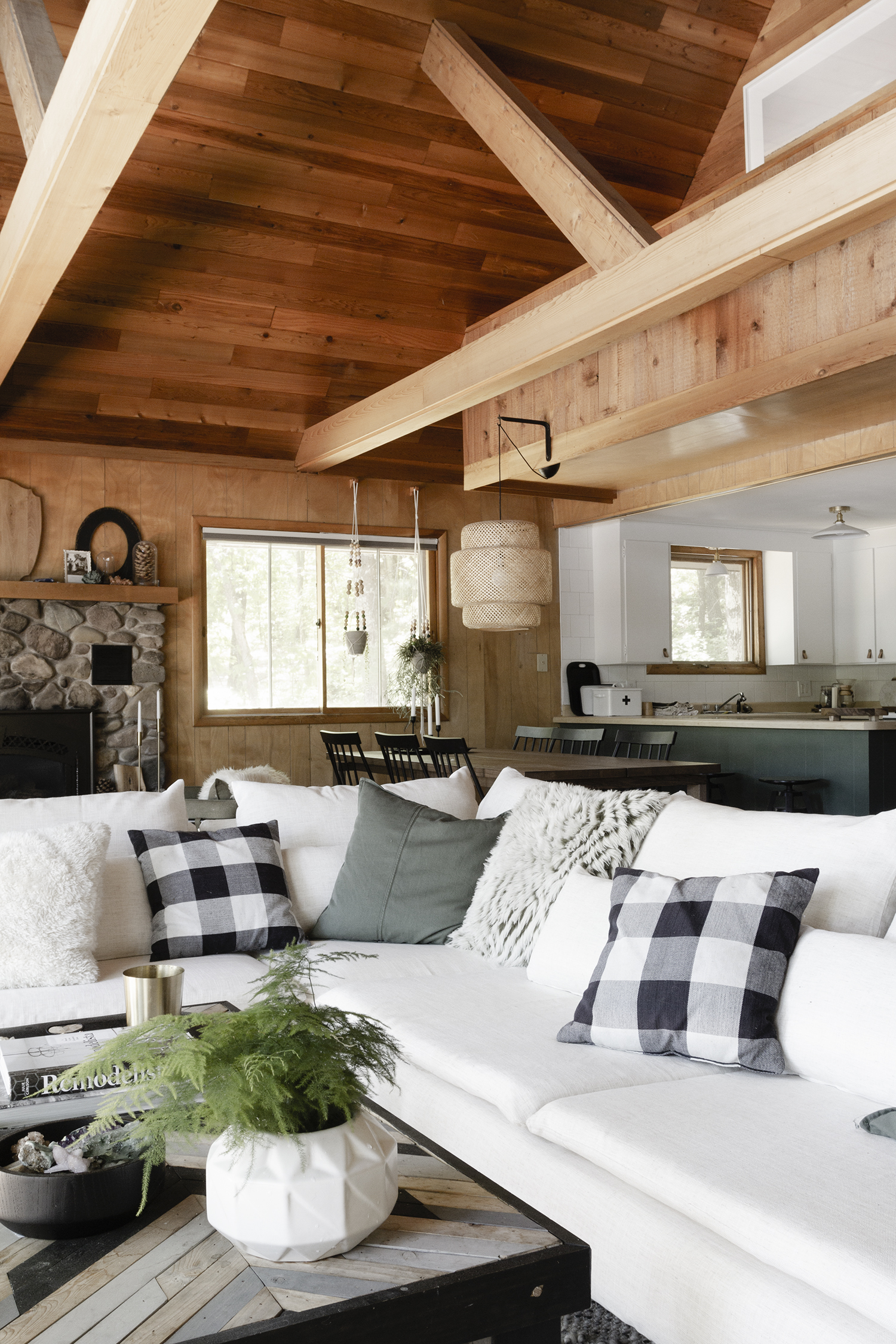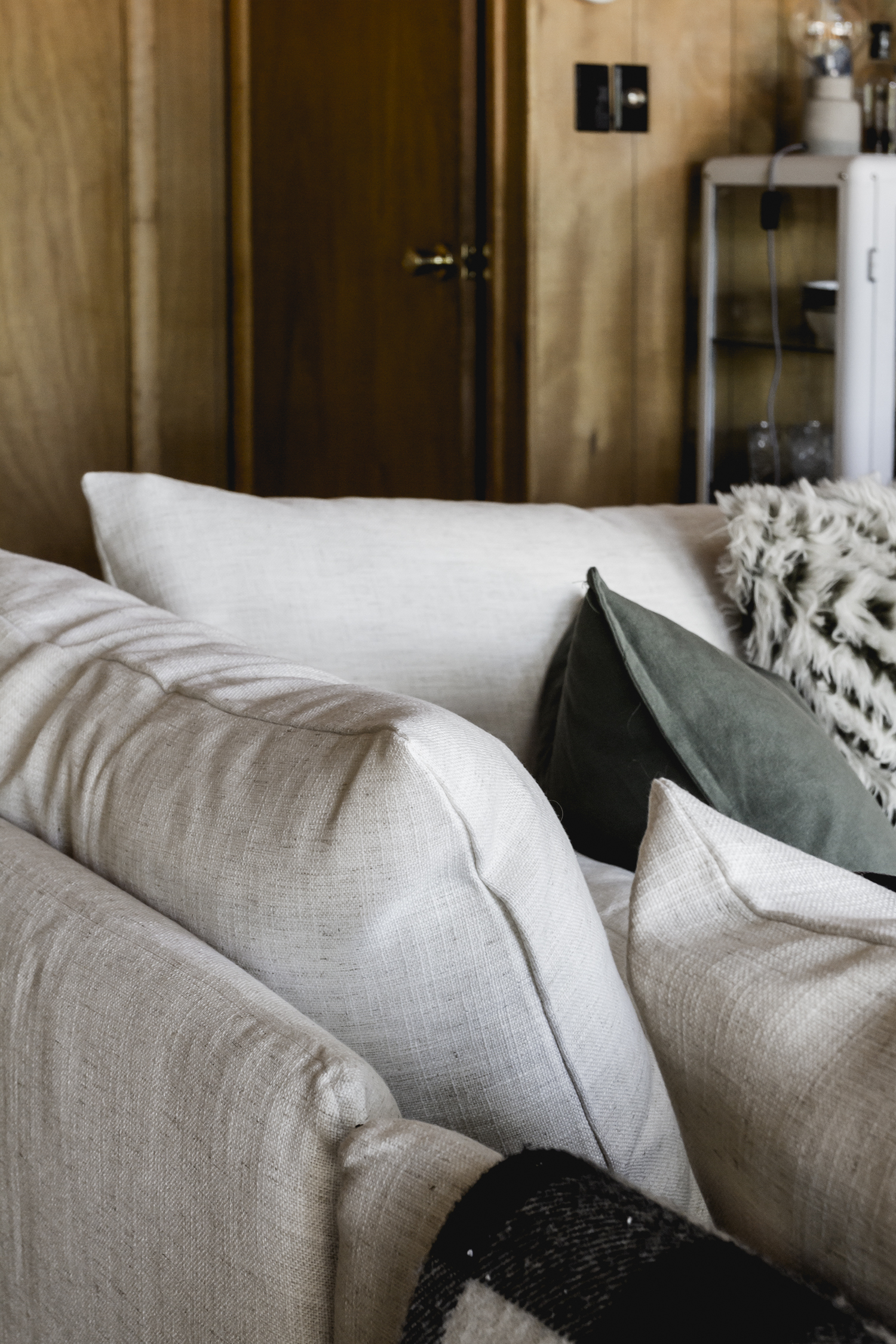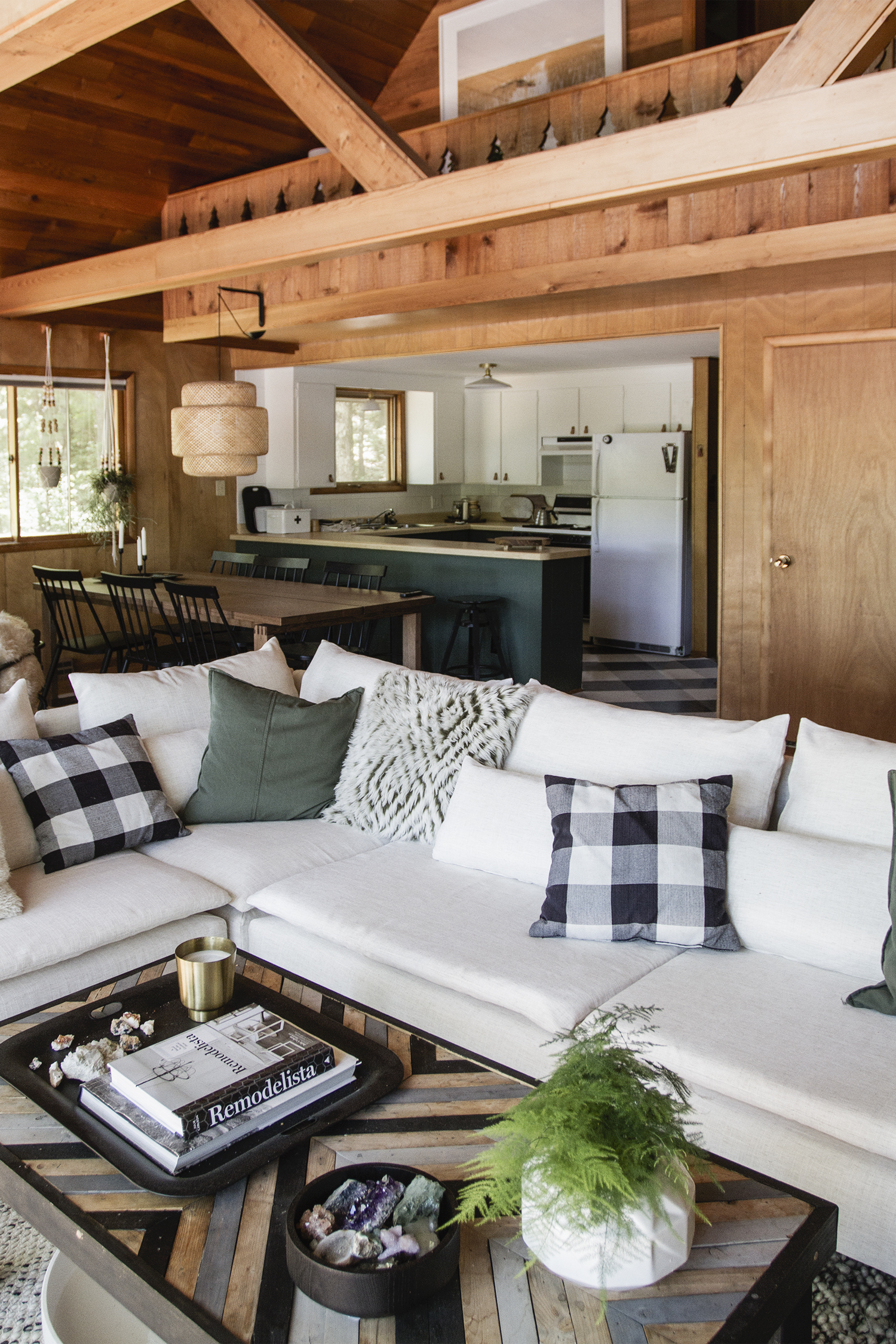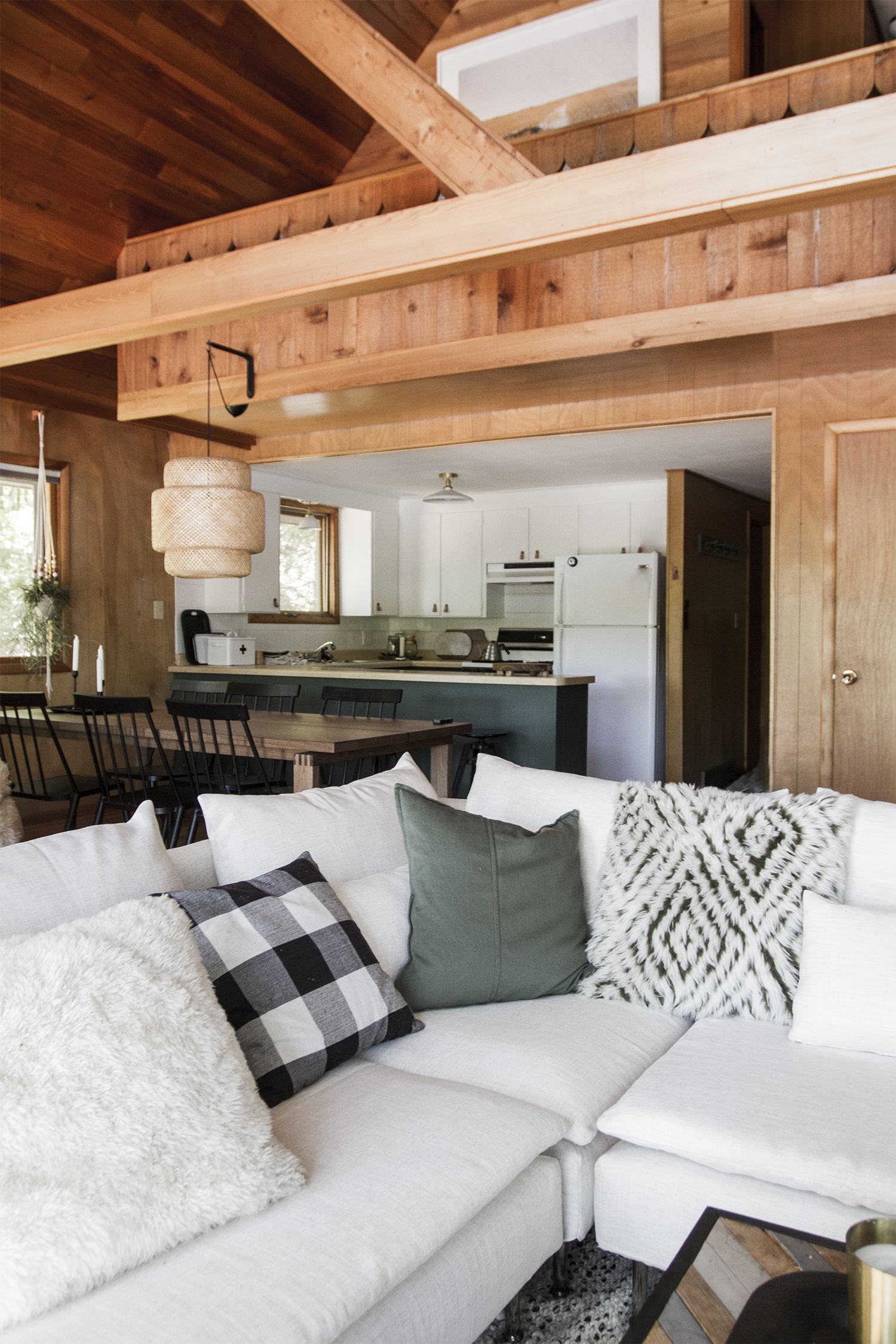 Comfort Works gifted me with the Luna slip covers to review. All opinions and positions expressed here are authentic and honest. I am hoping that some of you can benefit from the information shared within this post :)