I know I'm a little late on the May Garden post, but I promise, I took these photos right at the end of the month. It actually works out really nicely that this post got pushed back because it lands on my favorite gardener's birthday, my Ma (aka SugarMommaD)! She has instilled in me the love of gardening and nurturing schtuff, and she's so fortunate to be able to celebrate her birthday during the most perfect and beautiful time of the gardening season. Love ya, mom!
The above and below pics are of our other Ruby Tears crabapple tree (aka Gus' Tree), it flowered the second week of May, but I had to include it because it makes the backyard look super amazing.
Also, I'm having trouble with 'Apple Scab' on my other Spring Snow crab apple in our front yard, I guess this is common to happen after the tree flowers, and this year it was so prolific. I am treating it with a topical spray for now, and am having an arborist come to give me a consultation tomorrow — I am scared for it.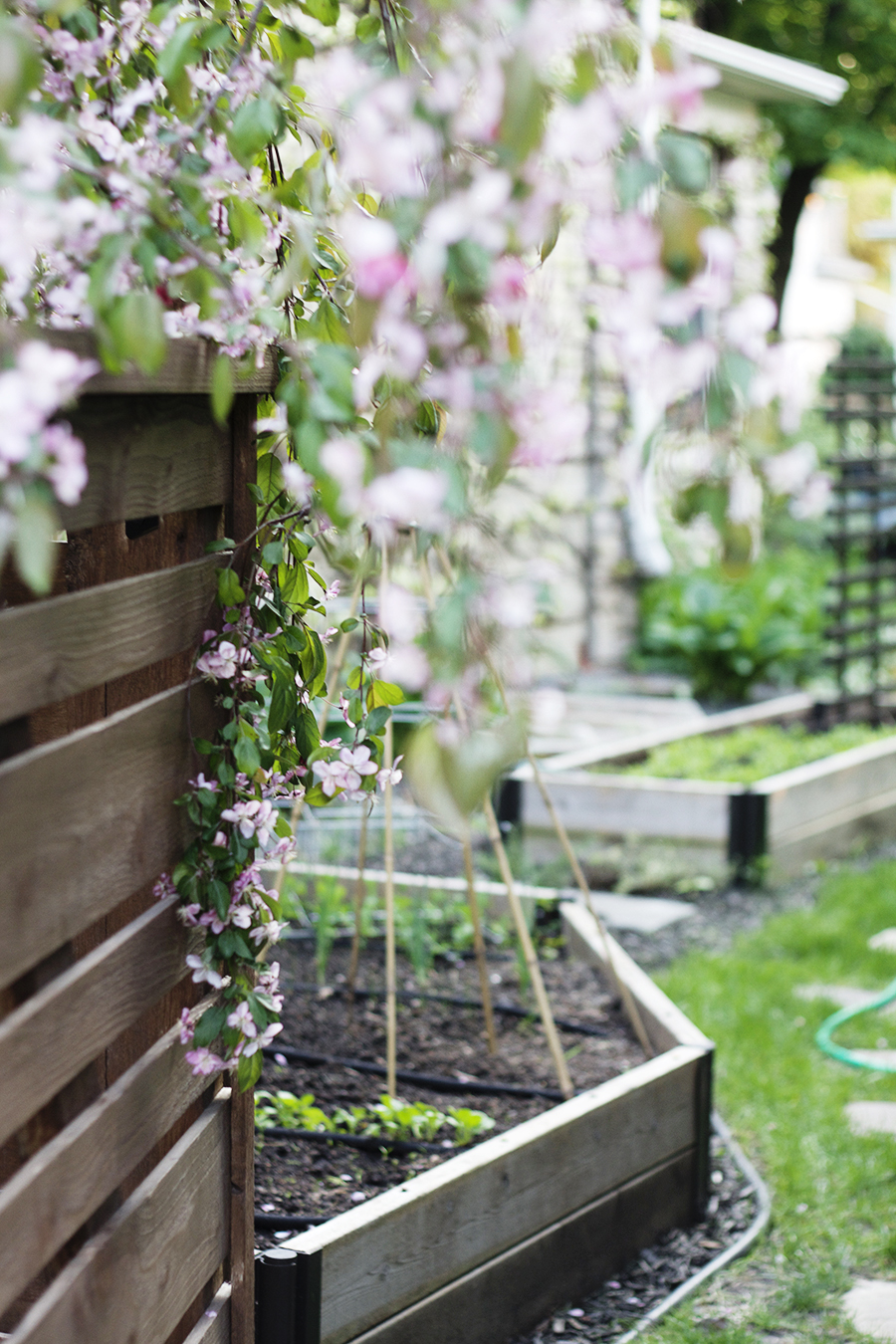 The veggie garden has been good this year, for the most part I like the irrigation set up. It has sprung a leak once or twice, but it's really easy to repair. I would prefer it not to spring any leaks, though. Our timer is also kind of junky, one of the timers gets stuck, leaving the water running forever. Eventually I will be investing in a digital timer so that we can set it to water when we go on vacations n' stuff.
The actual veggies are doing great, peas, radishes, carrots, potatoes and greens are thriving. Unfortch, my green beans sprouts have been obliterated by slugs, (eew). I read on the internet, that if I put beer in a pie tin the slugs would want to go drown in it, and it totally worked. There have been no signs of them since. I took a risk and planted my cuc seeds a week or two early, and when we hit a cold snap I botched the germination process, so I am a bit behind the eight ball on that front. All and all, it's been fun, and the kids like it too.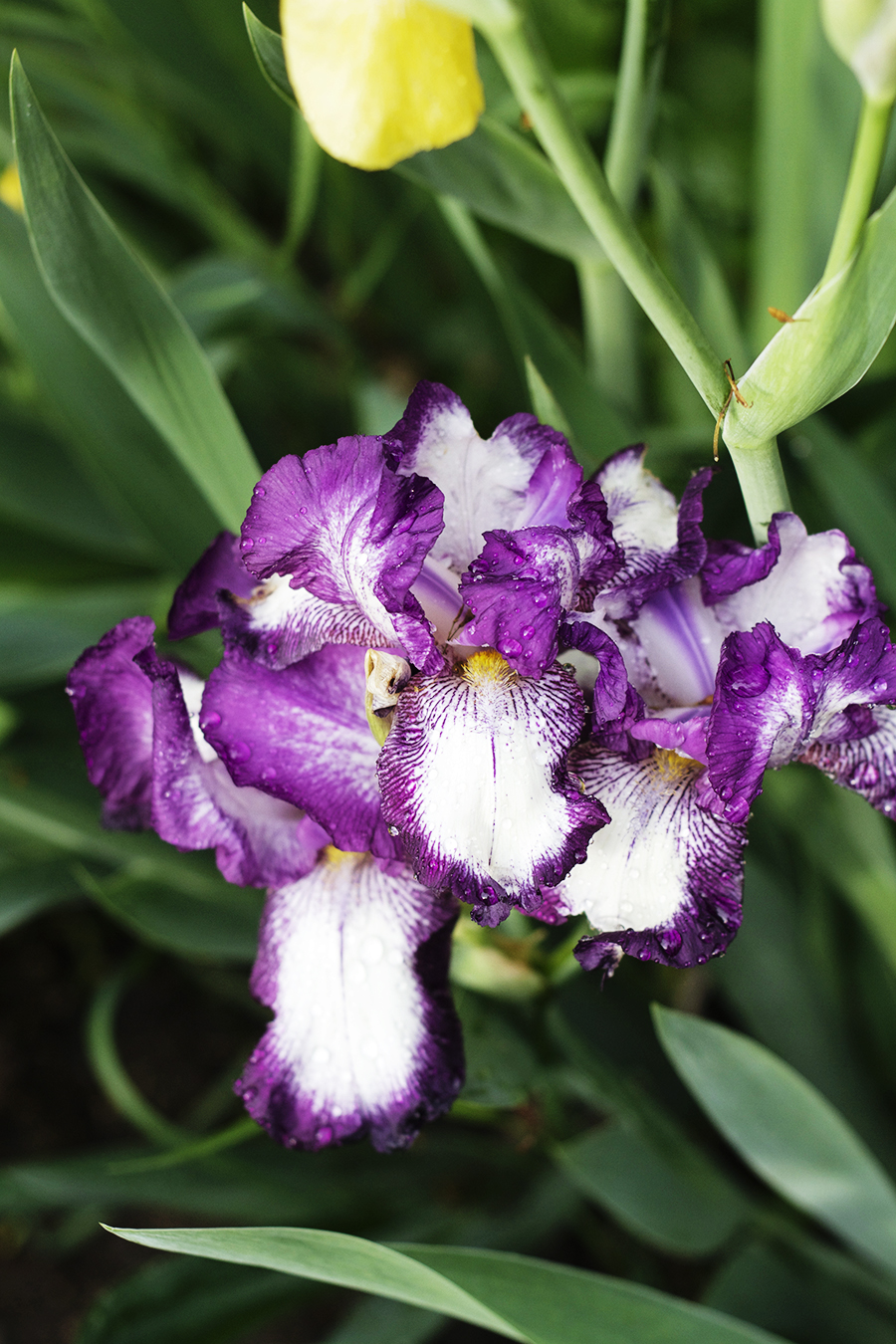 My grandma gifted me a bunch of bearded iris from her garden after we moved in years ago, the plants are insanely large, and I need to split and edit them this fall. This purple and white one is my favorite.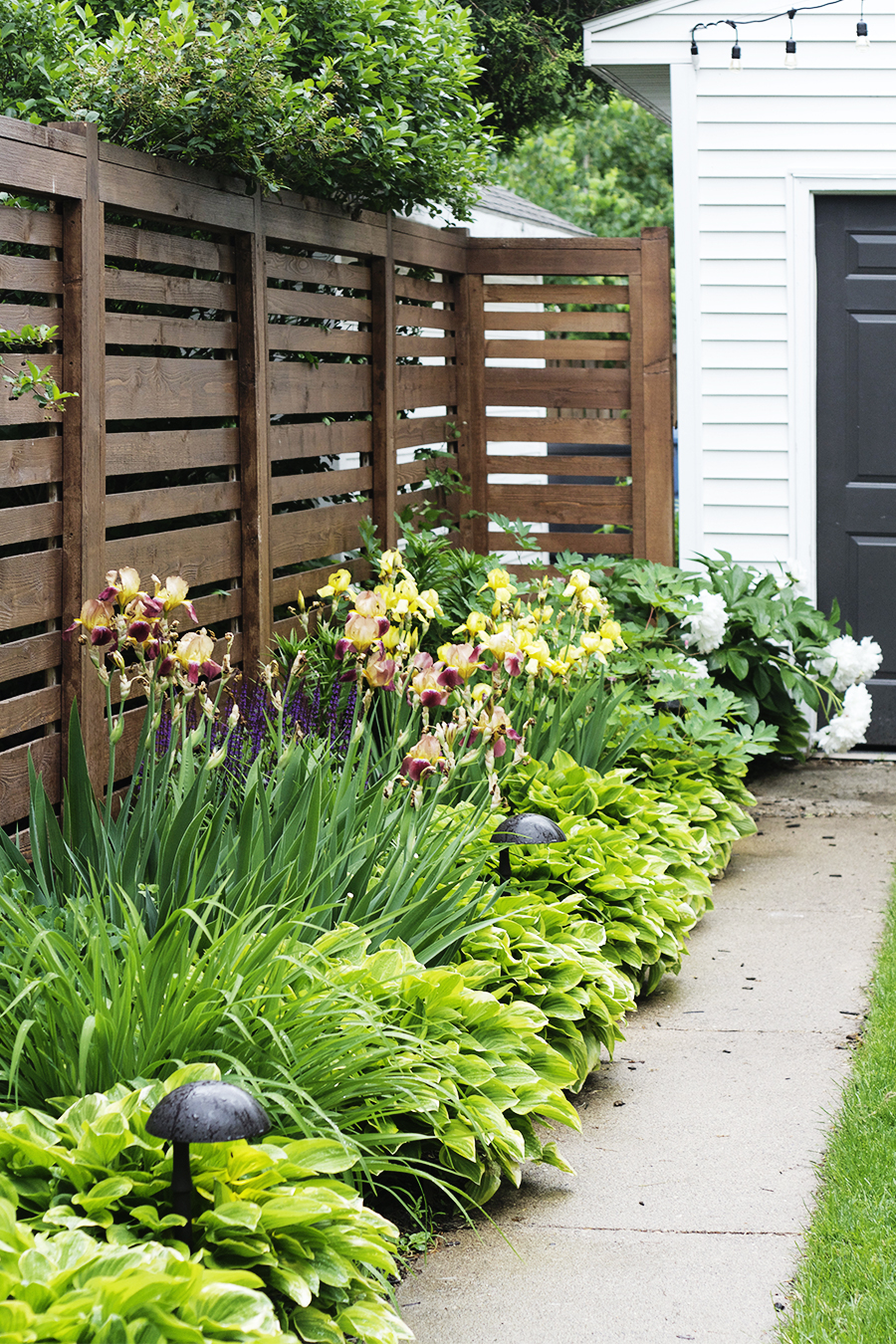 The peonies and iris are nearly done blooming, soon there will be boatloads of pink phlox, purple clematis and salvia, and yellow day lilies.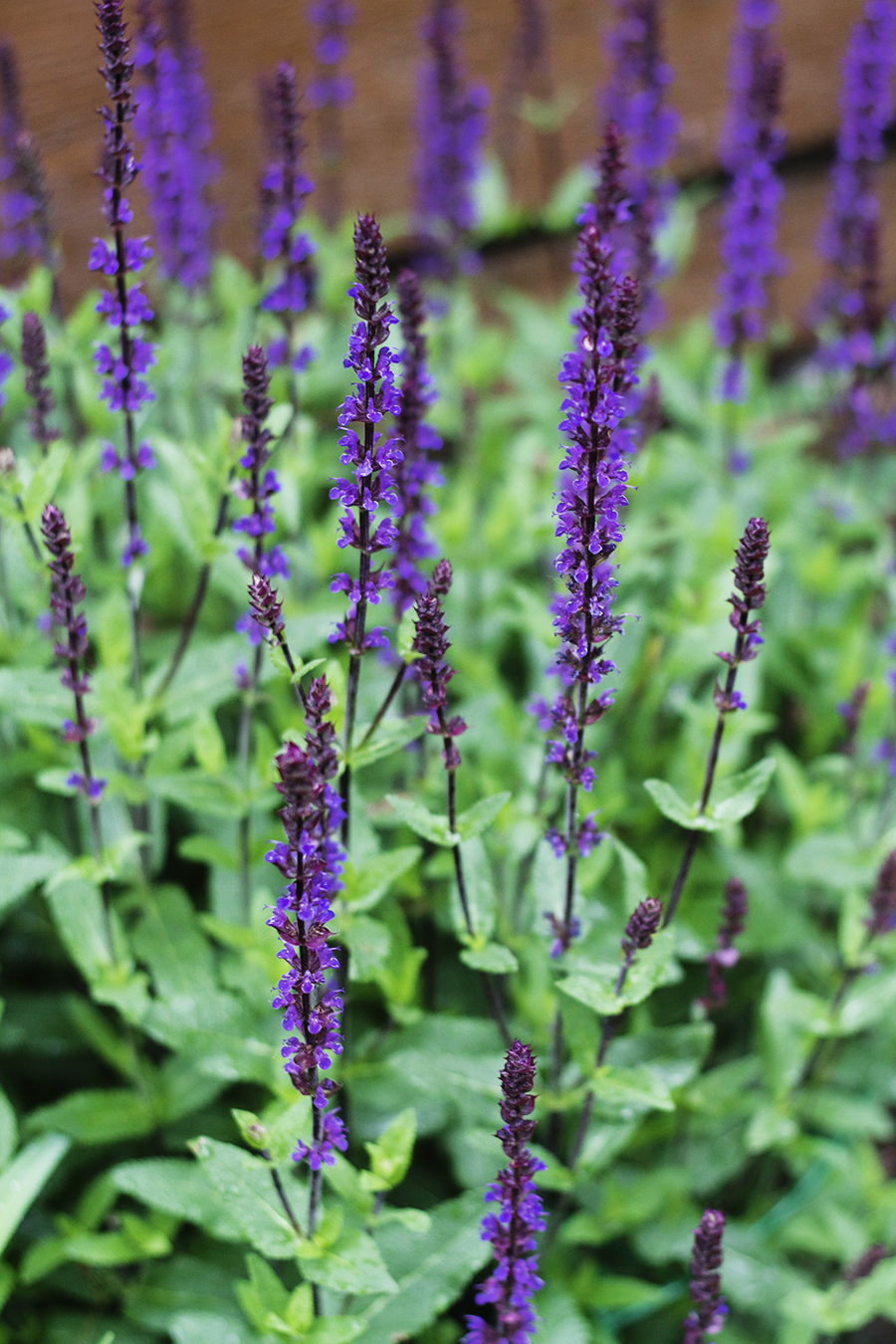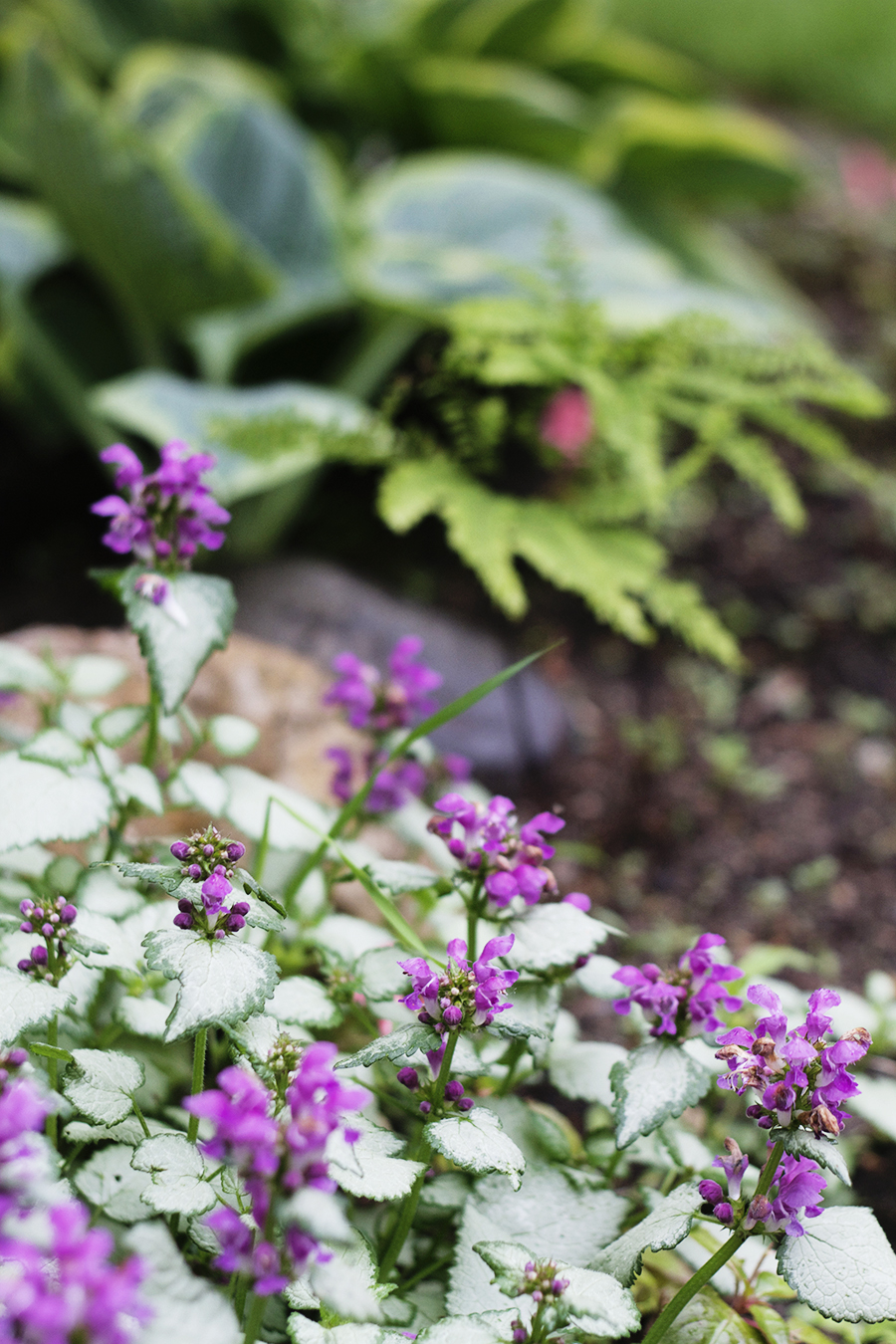 I love this grouping of plants.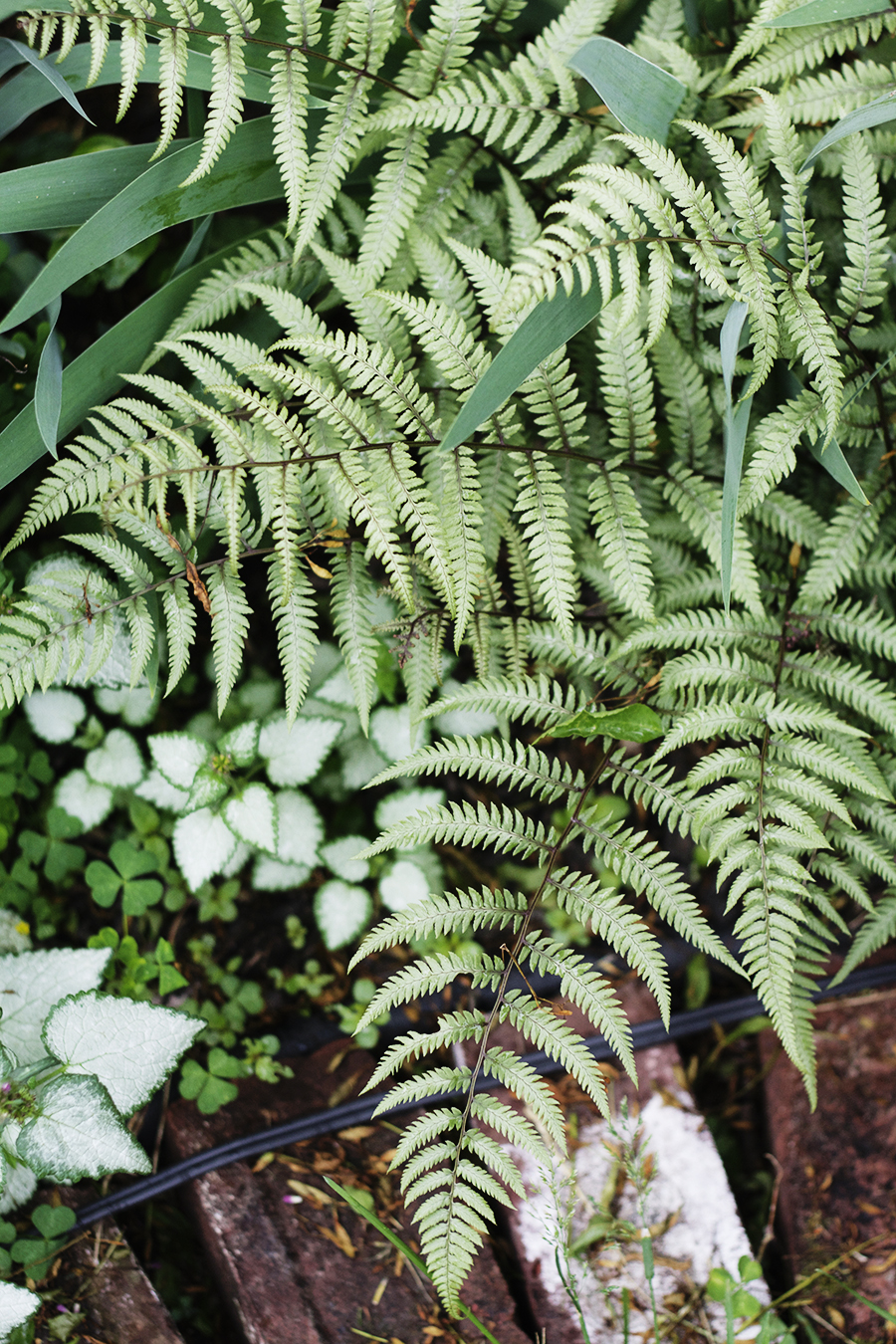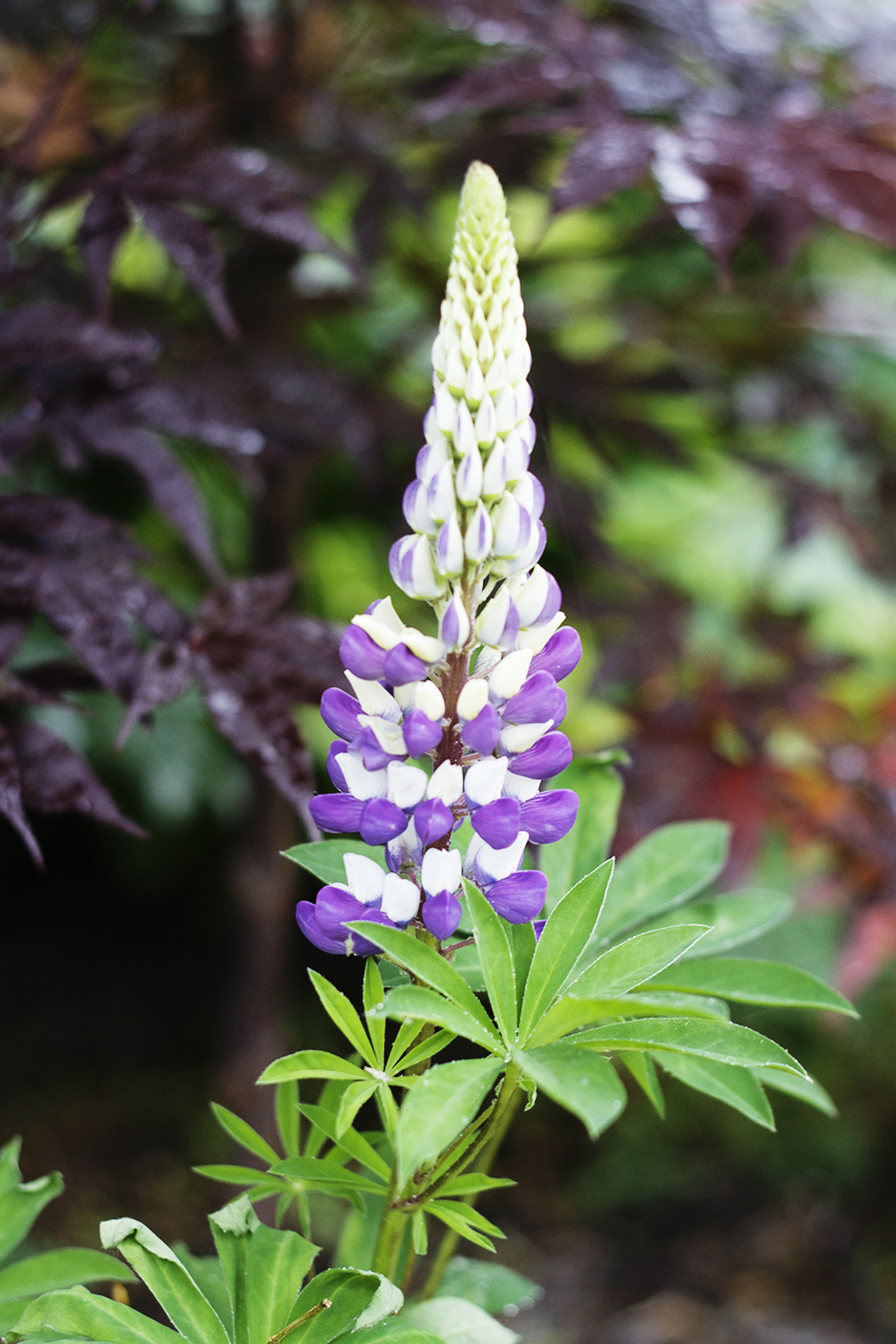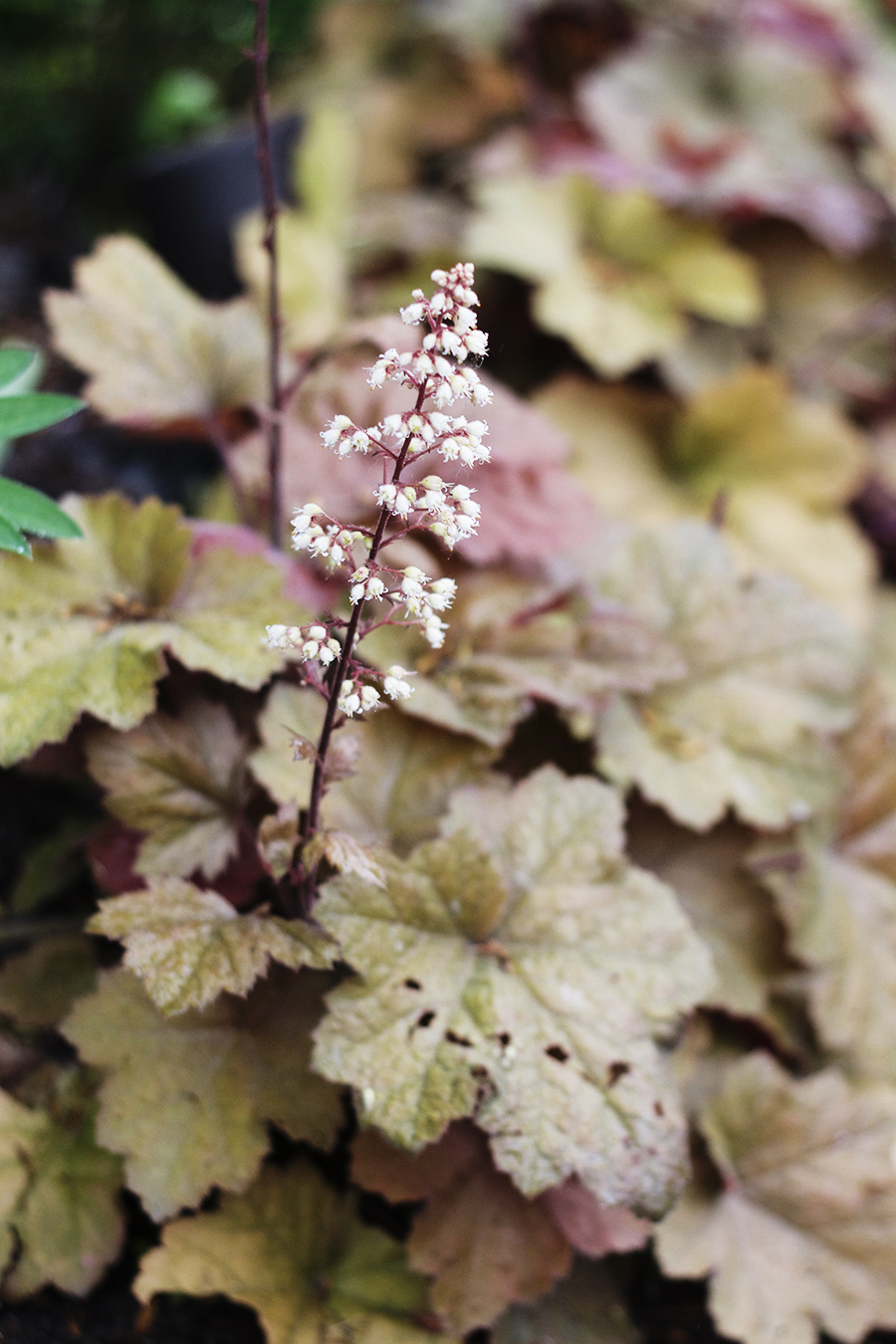 Heucheras rules! There are so many varieties, colors and sizes, and the flowers are so dainty and GD sweet.