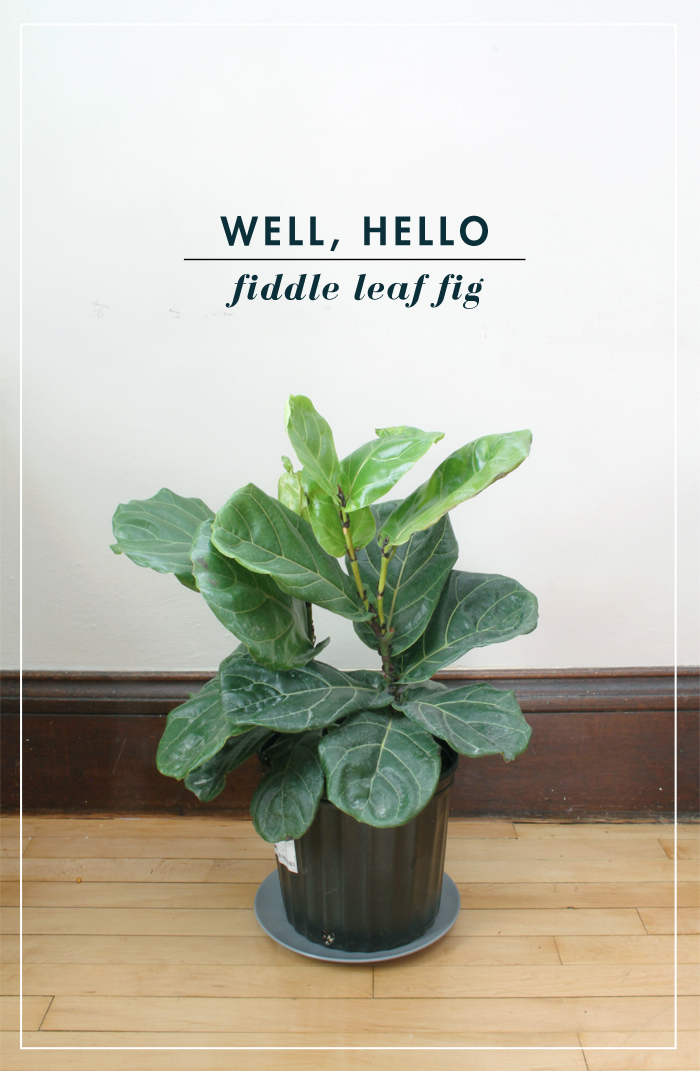 My entry way plan is coming together, slowly but surely. After scouring all the local garden shops, the home depot, and even ordering a baby fiddle leaf fig online (who arrived dead), I finally came across my new favorite plant this weekend on a quick trip to Ikea!! I totally love it, duh. It was only $12.99, so much more reasonable than the $275 tree I saw at my local garden center. Thank you for being so cool and inexpensive Ikea!
Needless to say, I've spent a good amount of time reading up on how to take care of it, and prune it, and water it. They are sensitive little beasts but I'm ready to give it the love it deserves. If you have experience with a fiddle leaf fig, and have some hot tips you'd like to share, I'll happily take them.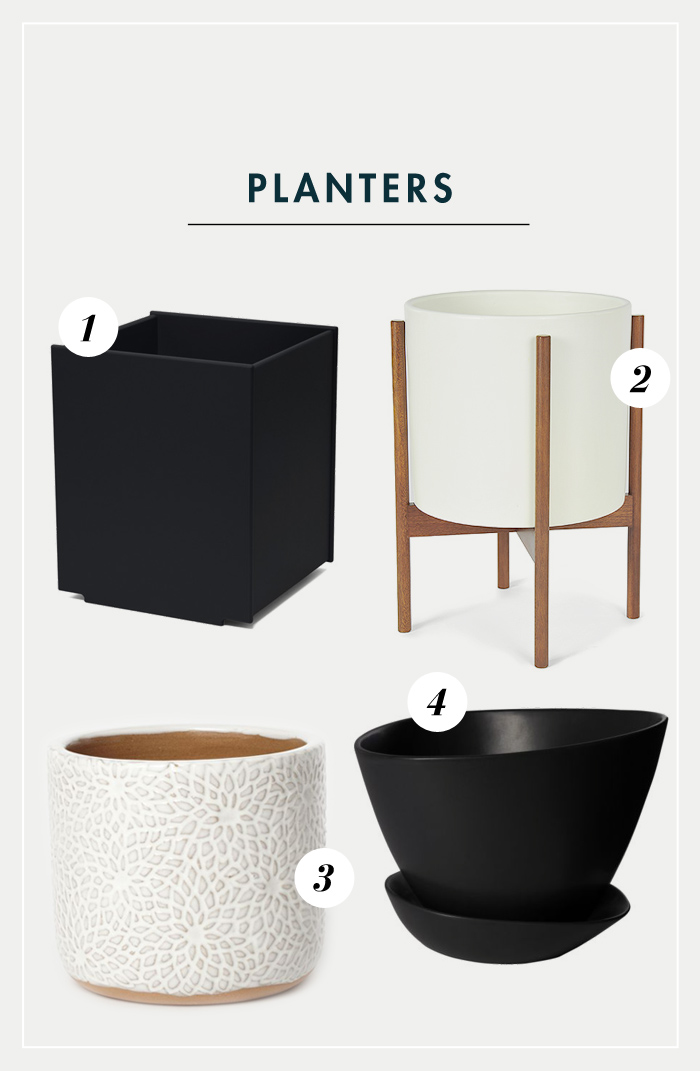 As you can see from the first pic I didn't stop and grab a nice planter for the fig tree. Here's a few favorites that I have my eye on. I'd like to find the perfect planter for not-a-lota-chedda' (it's still cool to say that, right?). A few of the these are pretty expensive (although, I am sure extremely worth it).
Modern Black & White Planters