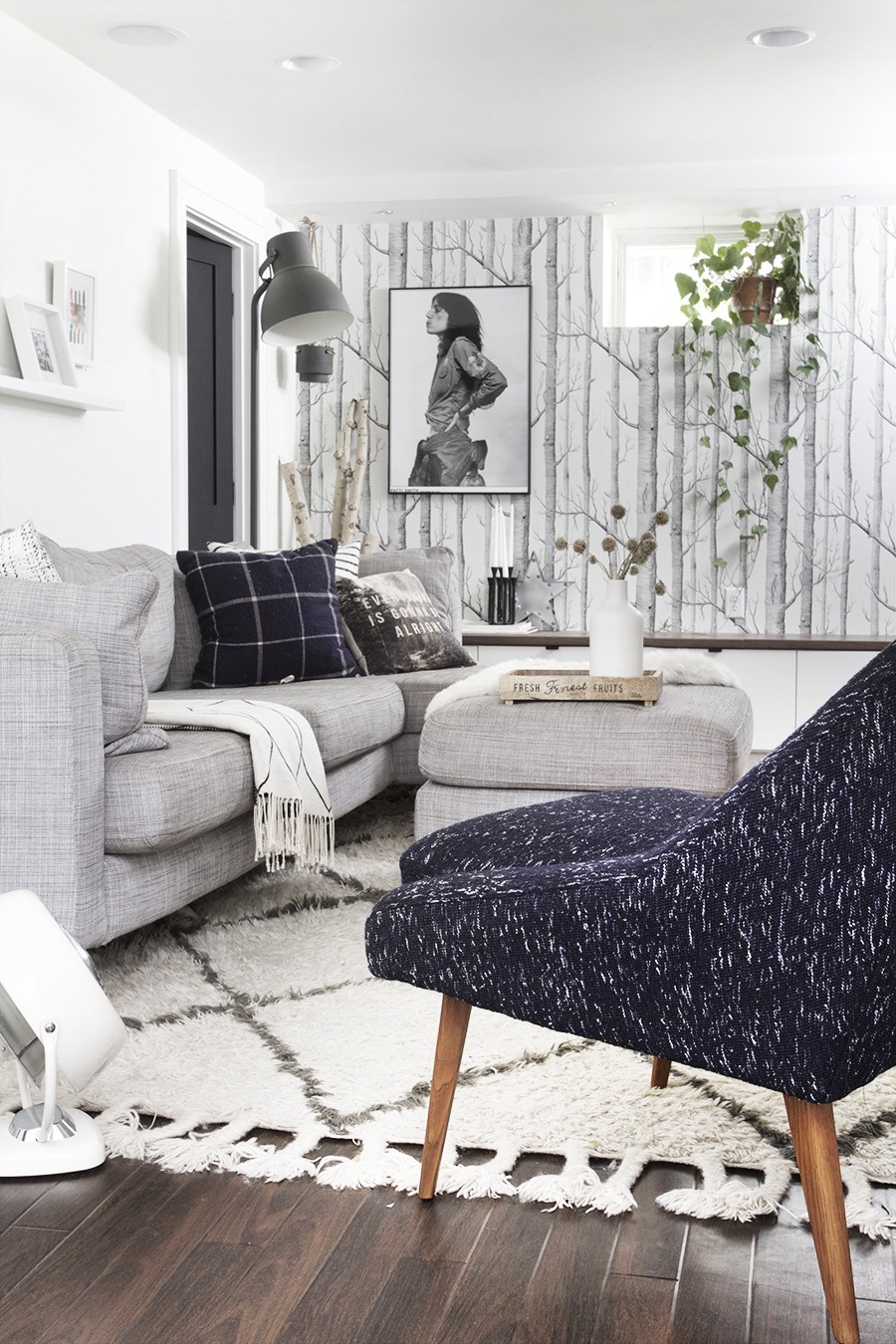 Hey Guys, I hope you all had a safe and happy start to the New Year! It has felt v incredible to have time away from the computer and projects over the last few weeks. We all need to reset from time-to-time, and for us there is no better way then to take a good hunk of time over the holidays to do so.
Not to get too into feeling sharing, but I'm pretty stoked for this new year, last year was a dud in a lot of ways for a lot of reasons, and in hind-sight (and for my mental health), I'm choosing to focus on the alright stuff that happened last year. I just can't let myself feel like it was all horrible. In the new year I am trying to have hope, and make positive changes for 2017, it's all we can do, right?!
I have tons I want to do in my house life, and I'm excited to hit the ground running. Looking back, there has been a lot that has happened here in our little slice of Minneapolis. As you should all know by this point, I love working on this house and this blog, and I will always find something that needs to be adjusted or fixed. Being a homeowner has been thoroughly enjoying, and I hope you guys are enjoying the ride too. Writing and sharing about my house and having you guys interact with the blog has been such a bonus, when I started I never expected that would actually happen. I am so appreciative that you cool people have taken the time out of your days to check in, leave a comment, and see what I'm up to – I really like what we've got going on over here. I know personally, that I take so much from other blogs, no matter if they're posting multiple times a week, or once a month, I hope I can do the same for all of you. As it is, I am just one lady. I have no team or studio working behind me, I don't have a handy-husband or partner to help with big projects (although he rules at paying for them), it's just me. I do this stuff because I love it, and it makes me feel complete — sounds so lame, I know, but so true!. I love handy projects, taking photographs, editing on my 'puter, writing posts, and updating and coding my site. I just have to squeeze it all in between kid carting and the day-to-day. I hope you guys are enjoying reading, as much as I am putting it out there. My goal for the next year is to push myself to have more time to work on house projects and write about them for the blog, it's still my favorite thing to do and I'd really like it to get to a point where it could be some sort of a part-time-career after the kids are both in school full time. That's just dream stuff though, who knows if it could really happen, just blogging for fun is good enough too :)
Okay, so here's the major 2016 run-down. Above is a pic of the basement finally finished. The basement remodel began in June of 2015 and I finally got to call it finished at the beginning of 2016.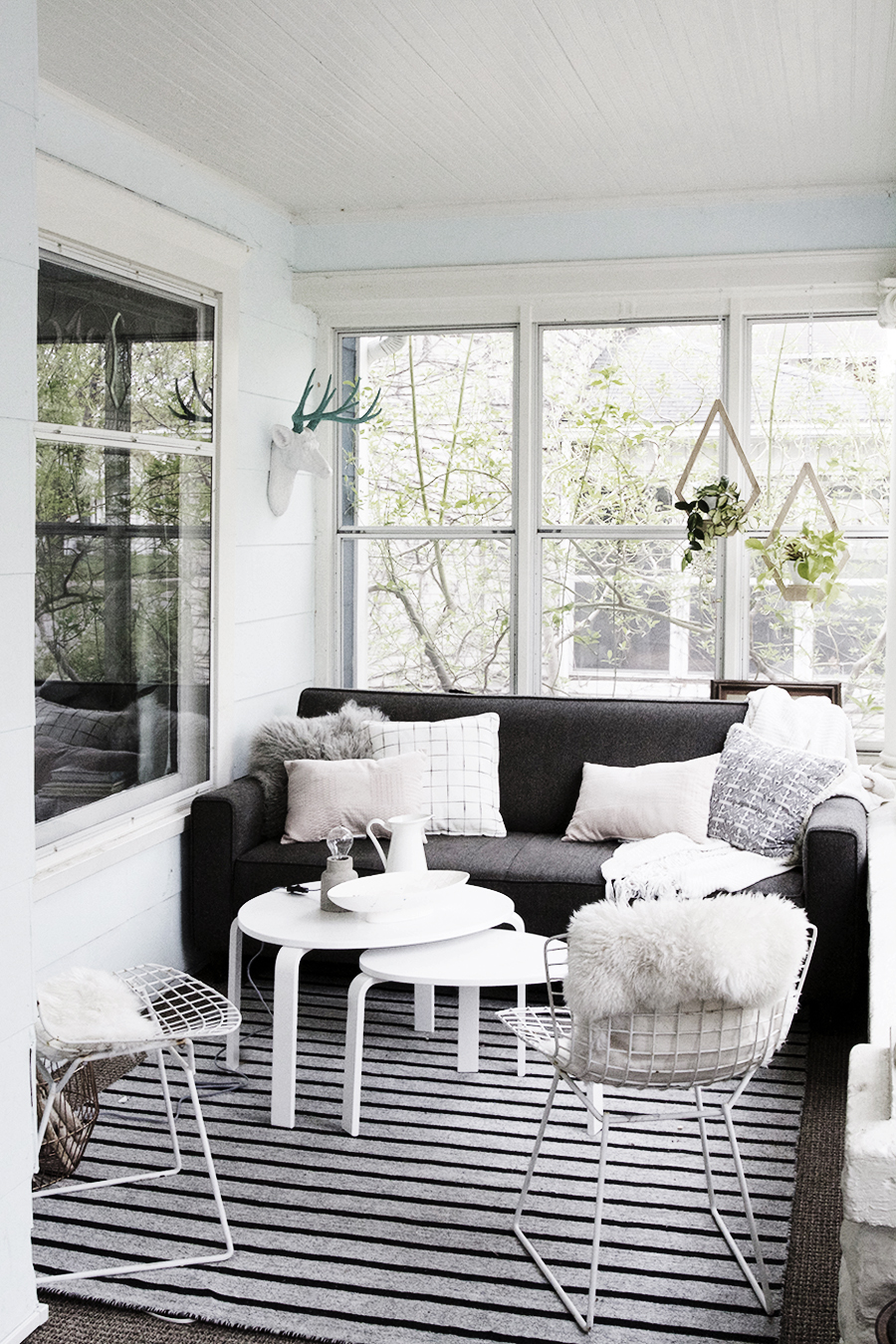 The porch got a refresh which we very much enjoyed all summer long.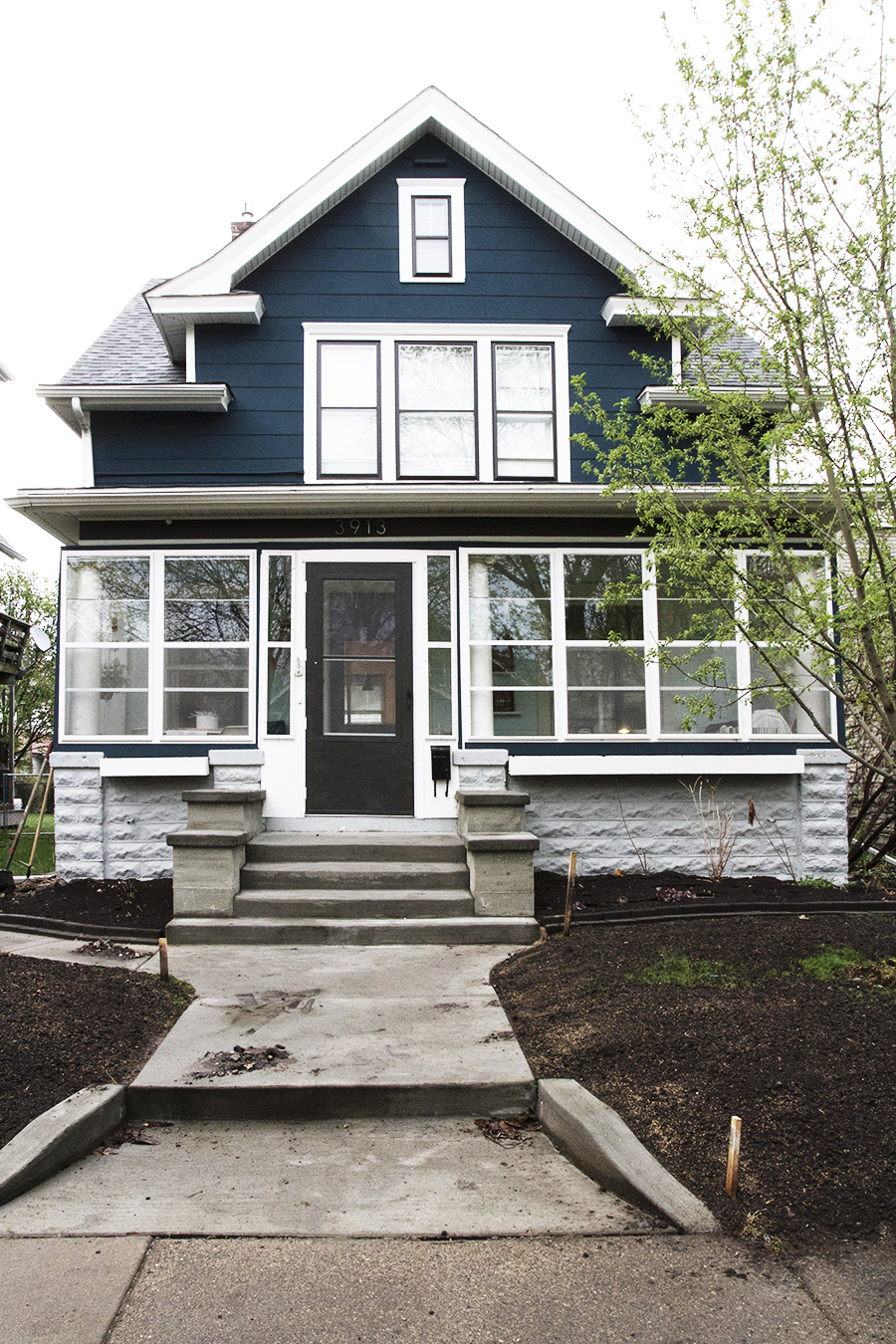 After six long years of dealing with cracked and crumbling stairs and a sinking front walk, we got a new stoop. It's changed everything.

I added landscape lighting to the backyard which was one of the most cost-effective makeovers we've ever done. I'm looking forward to doing the same to the front landscaping this coming spring.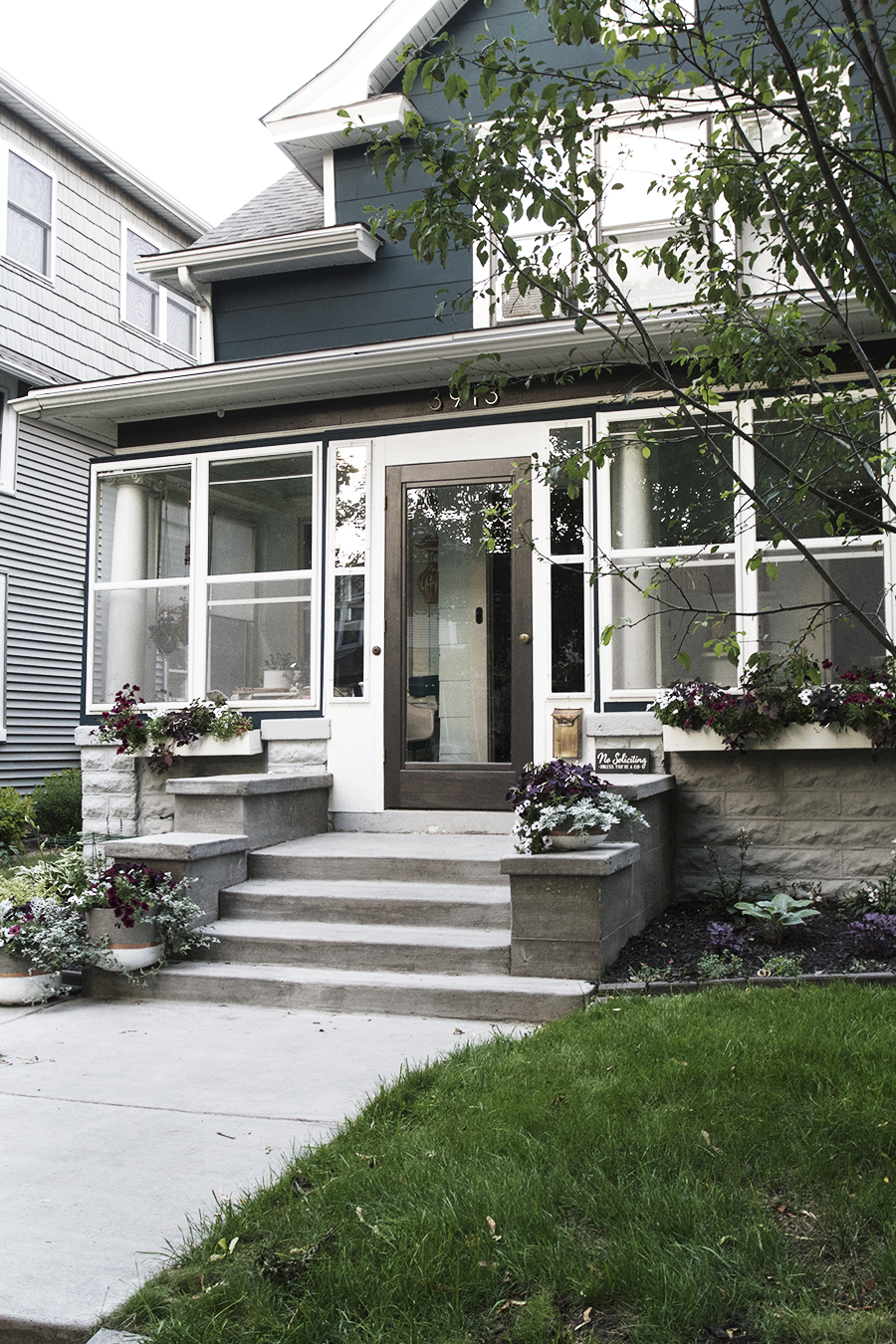 And we couldn't get a new step without replacing the old aluminum front porch door. I found the perfect replacement at a salvage shop and replaced the door this summer.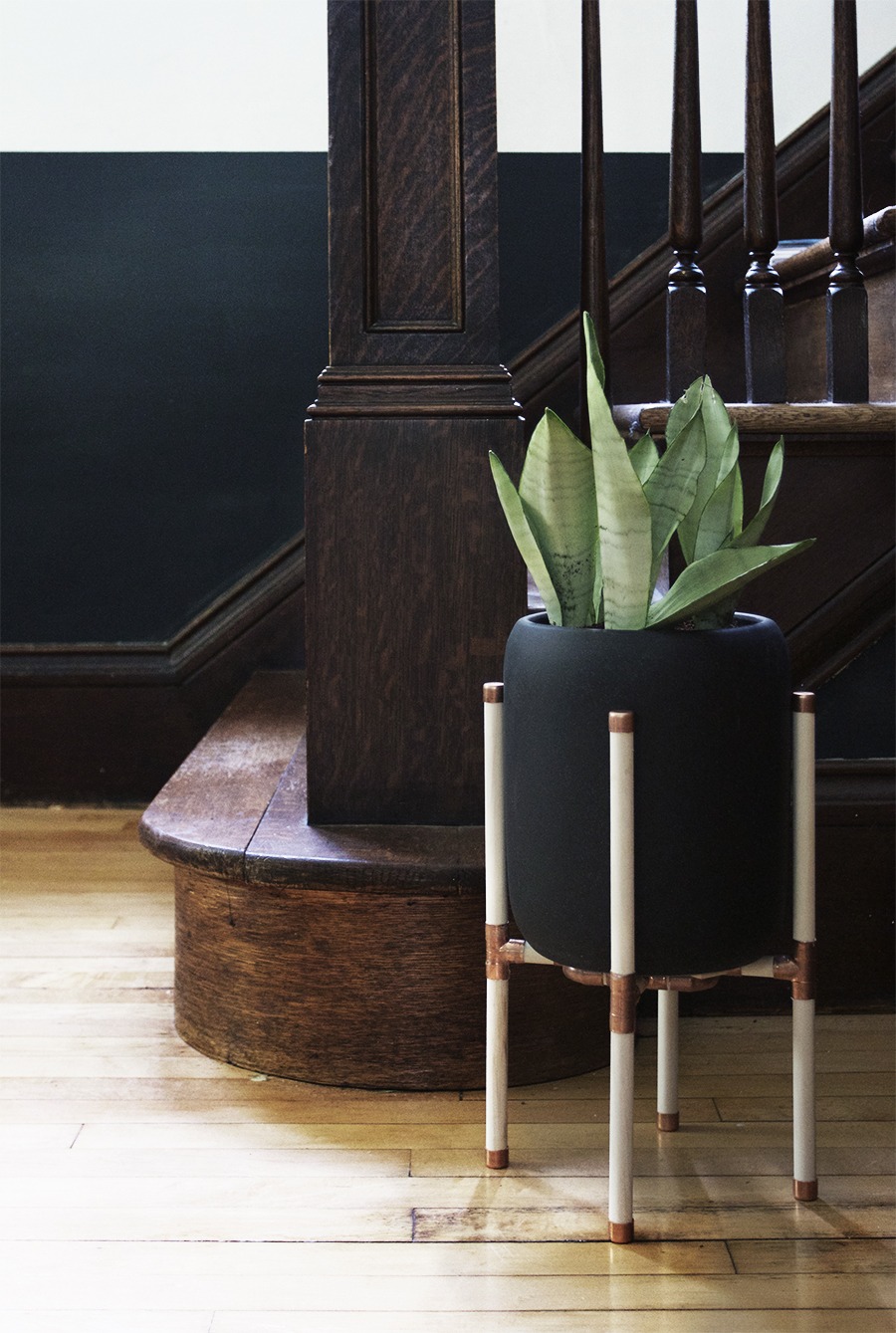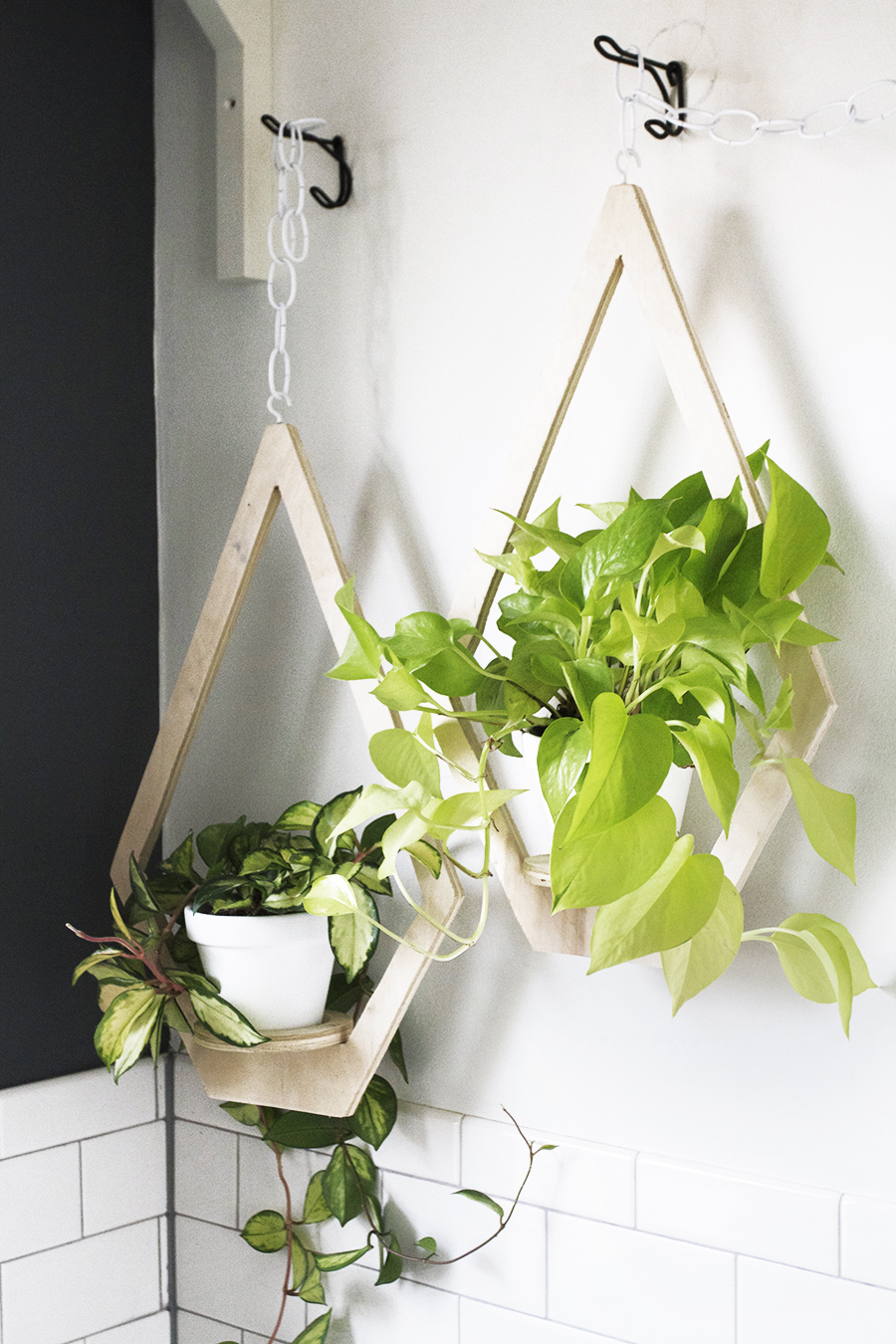 I sprinkled in a DIY here and there including a lot of stuff having to do with copper, hanging planters, and brass light fixtures.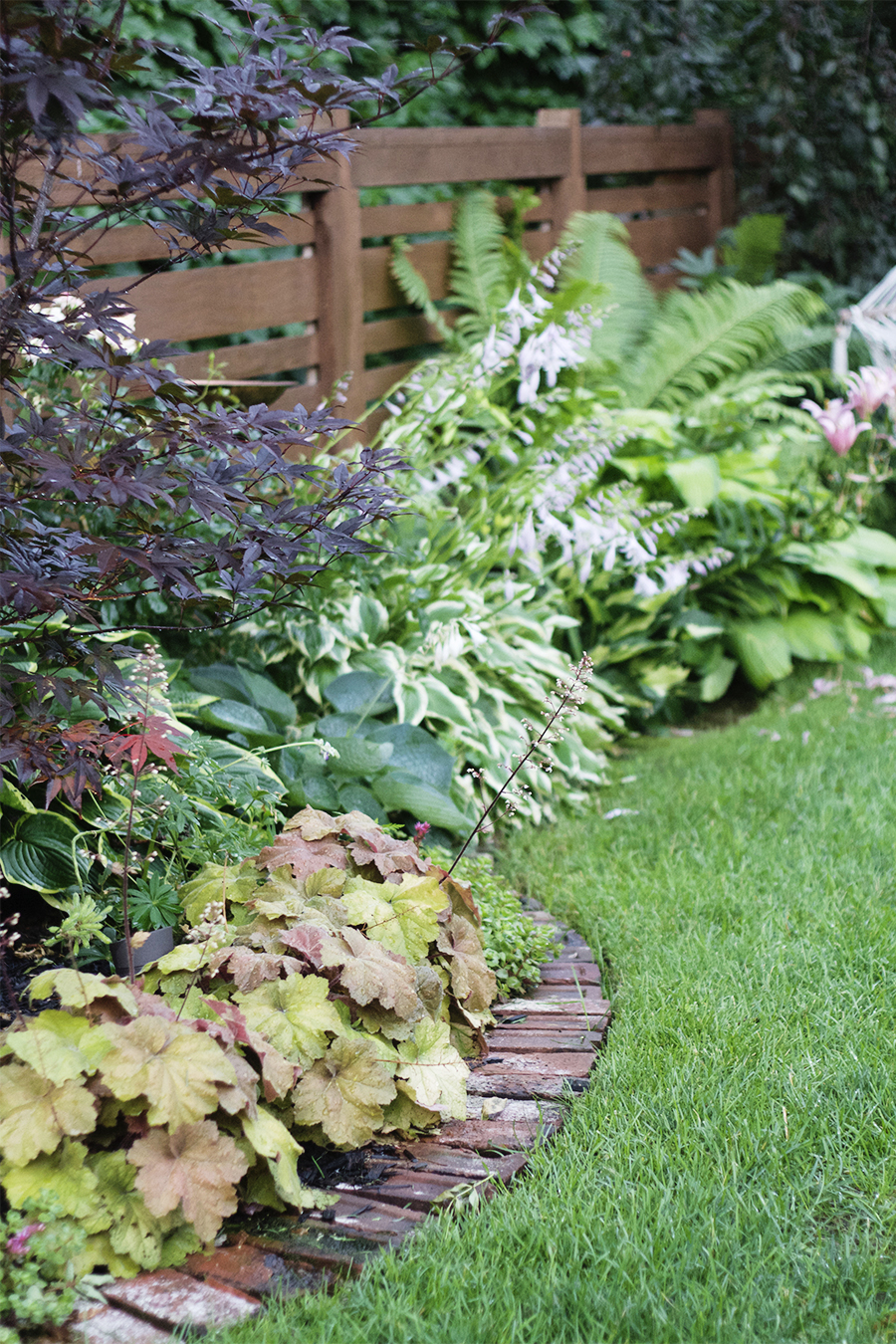 I spent a good part of the summer in the garden. Do It Yourself Magazine came to photograph for a feature that will be coming out at the end of this month and I can't wait to share it with you. A good chunk of the summer was spent getting the house ready for their week-long visit.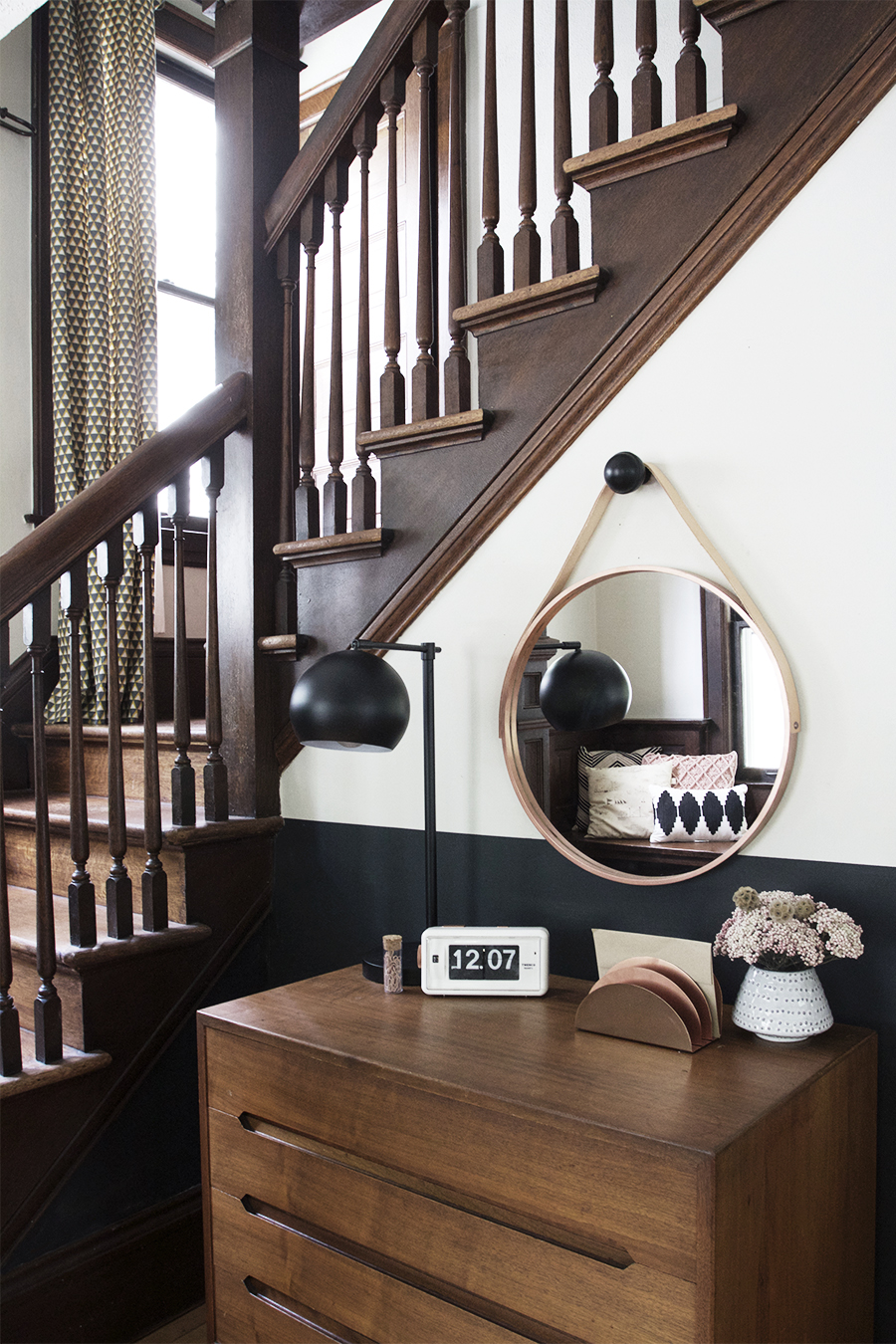 Lighting struck and I was able to finally put a cohesive look together in the entry way. I'm still waiting to find the perfect rug and I would like to sew a bench cushion, but for now it's great.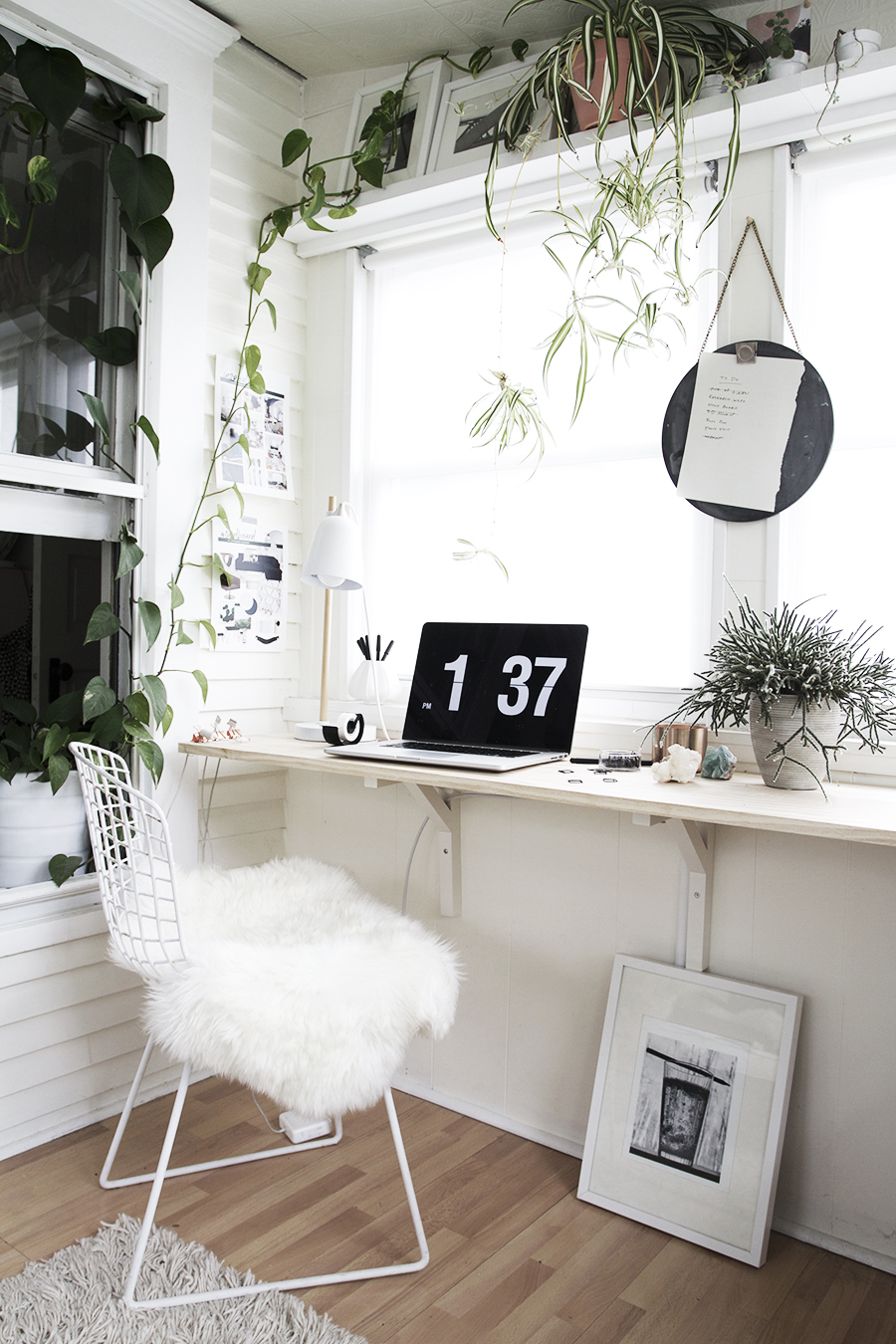 I transformed the sunroom into an in-home-office this fall and I'm excited to get back to working in there once I finish up the basement bathroom.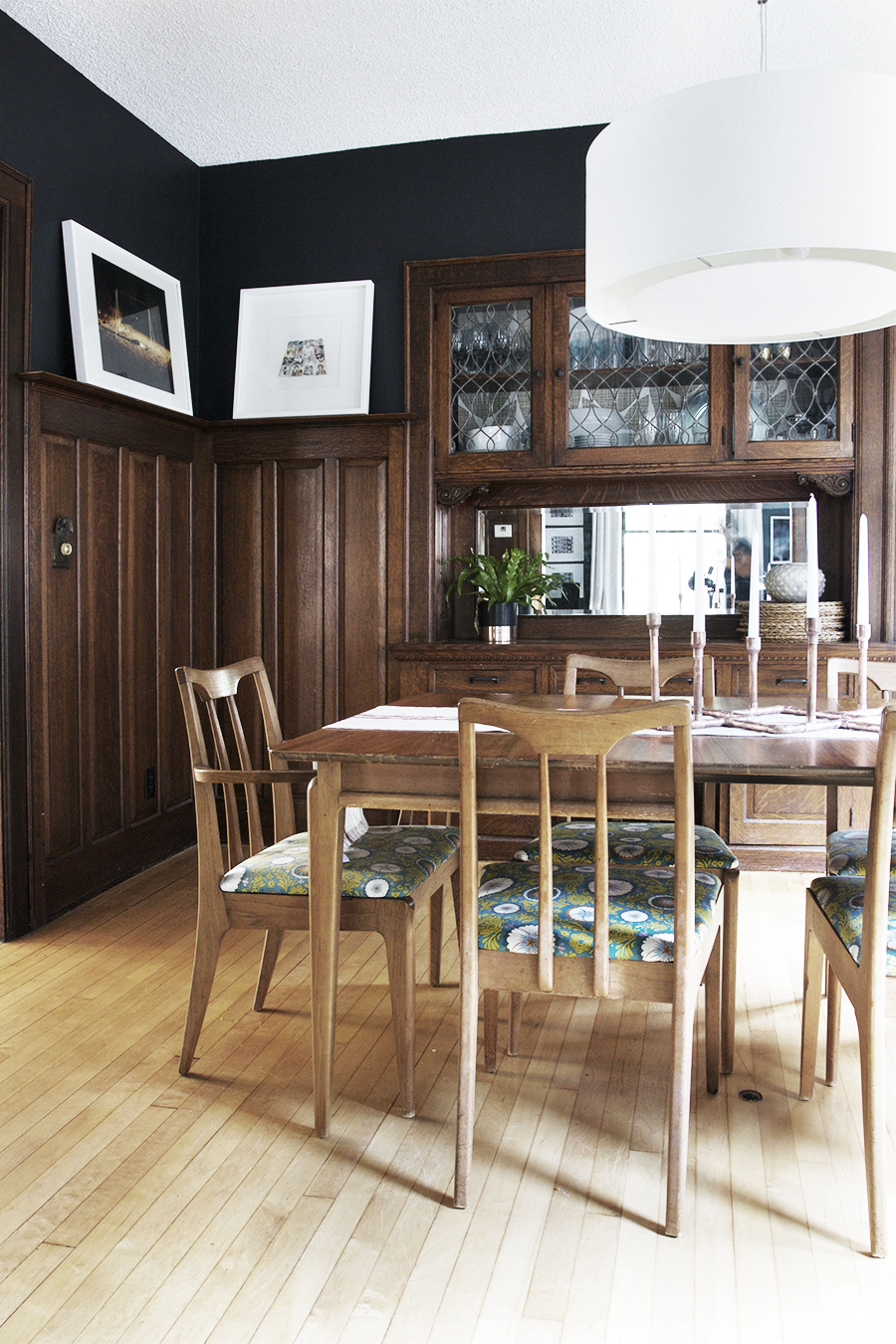 Because I always must-be-tweaking, I changed the paint color in the dining room from medium gray to nearly black and took the living room color a shade bluer and darker.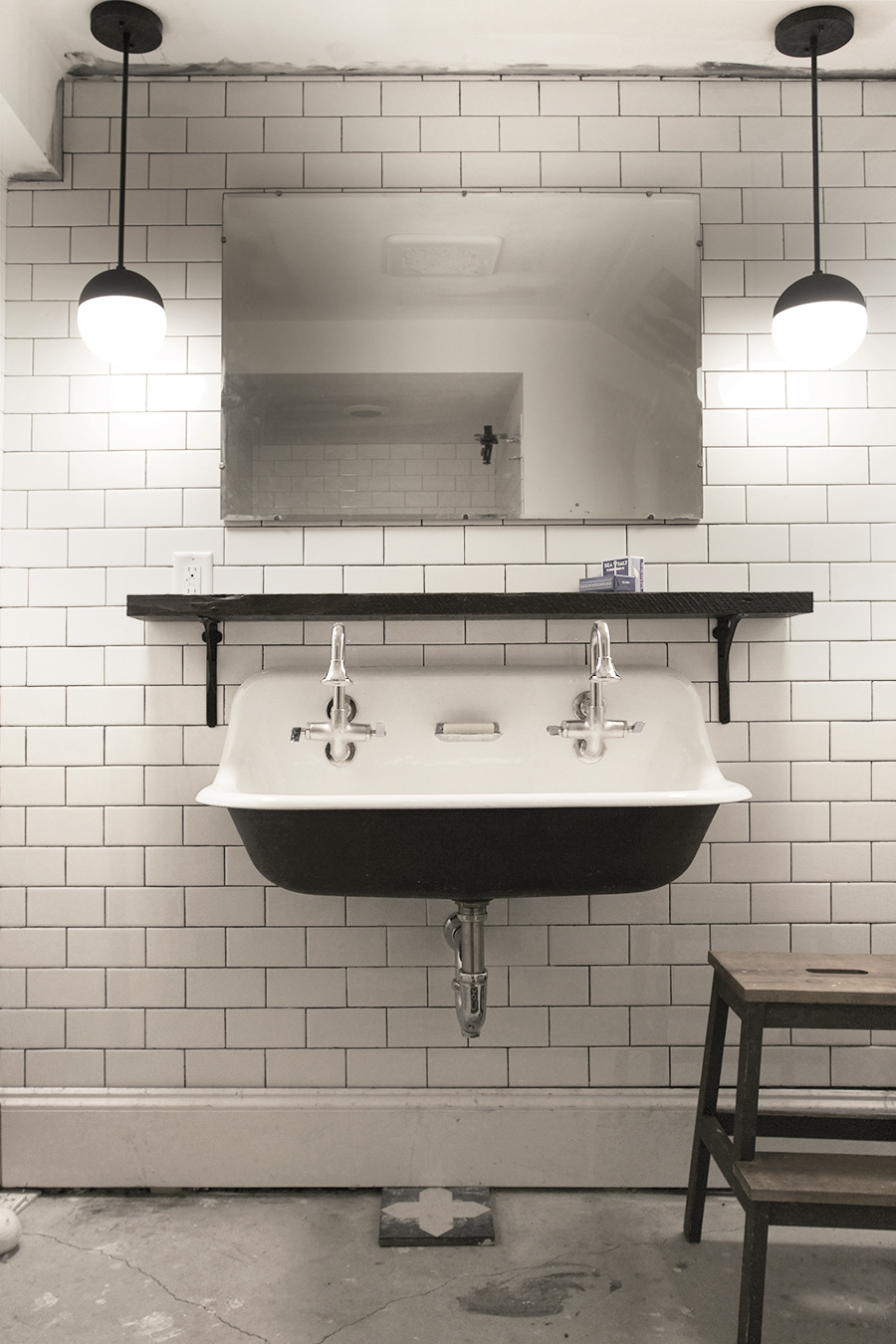 Lastly and firstly, this basement bathroom is top on my list. Floor tiles arrive tomorrow and then it's on. Can't wait till I get to check this one off the list in 2017.
I'm gonna say it again, but it's just cause it means so much to me: Thanks for Reading!