Guys! July is the craziest month for me, I know I haven't blogged in like 2 weeks, I know I've had photos sitting on my camera for nearly as long. My boys both have birthdays this month, combined with long holiday weekends and cabin adventures, theres just no time left to say "whazzup" to you dudes.
I hope you are all doing well and enjoying the summer timez. Things are going pretty great over here at casa Allen. I'm typing this from the beach – My weekday mornings have been spent watching the kids take swimming lessons. Like I mentioned in the last post, I've been working like crazy trying to get my house ready for the fine folks from Do It Yourself Magazine to come and photograph our home for a feature that will be coming out in January (!!!!). They will be here next week, so things are totally nutzo right now. We spent a long weekend with my folks, brother and sister-in-law, at this tiny but very sweet cabin in Northwestern Wisconsin. Many beers were drank, bodies were swam, and fish were caught. We packed it all in! Things have been good.
Anyways, gardens. They are a thing. I'm always surprised how much they can change depending on conditions from year-to-year, and I've been really happy that I've kept this annual summer gardening diary up. It has really helped to enhance my gardening game, and I suggest my gardening budz out there to do the same — even if it's not actually on the internet.
The major blooming plants are almost done for the year. I just went shopping and grabbed a few more July-August bloomers because my gardening goal for this season was to fill in the later summer perennials. The flowering Hydrangea tree I planted this spring turned out to be a good idea! It's just starting to flower and it looks so pretty in the backyard. I highly recommend for anyone looking for a summer flower with height :)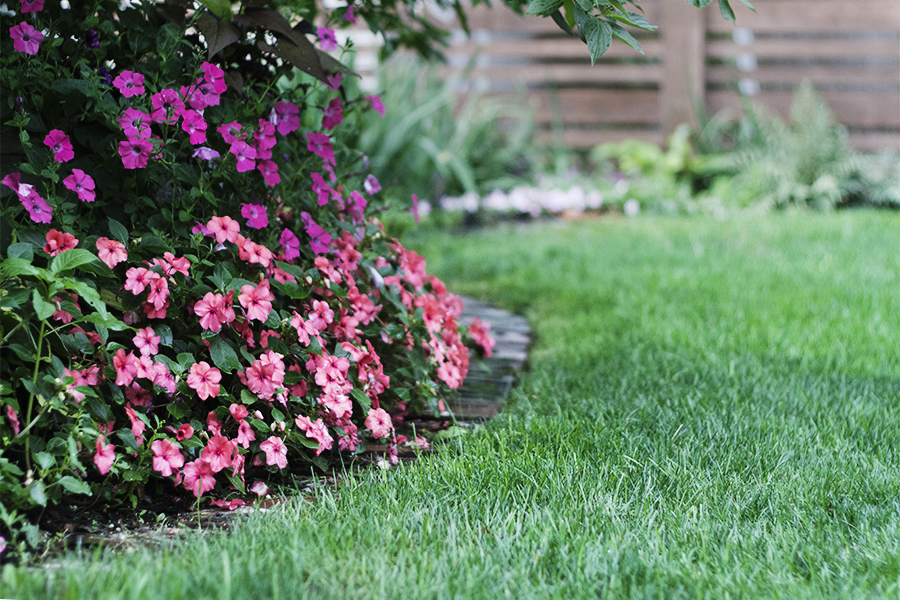 Both these Impatiens and Petunias were all sowed indoors!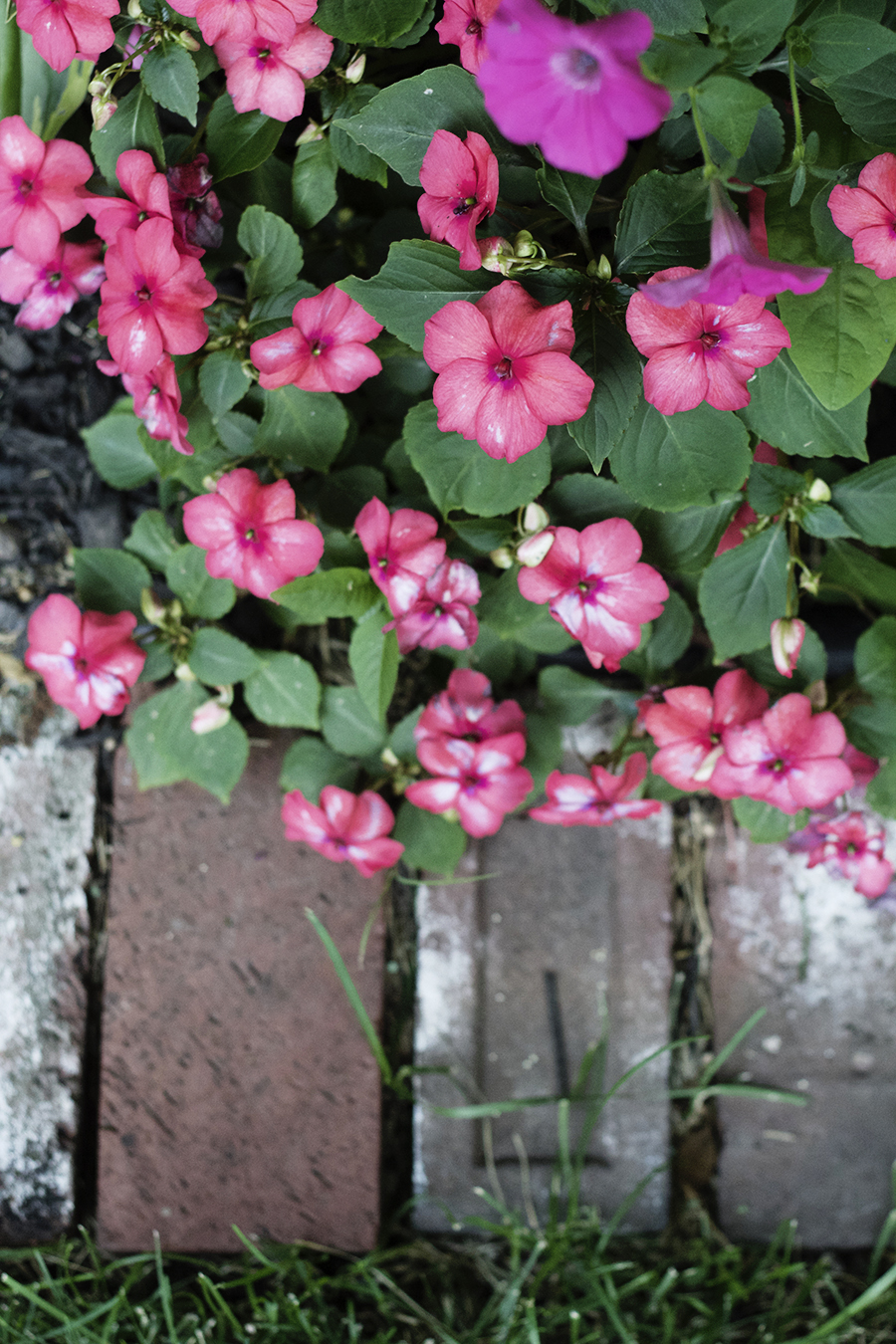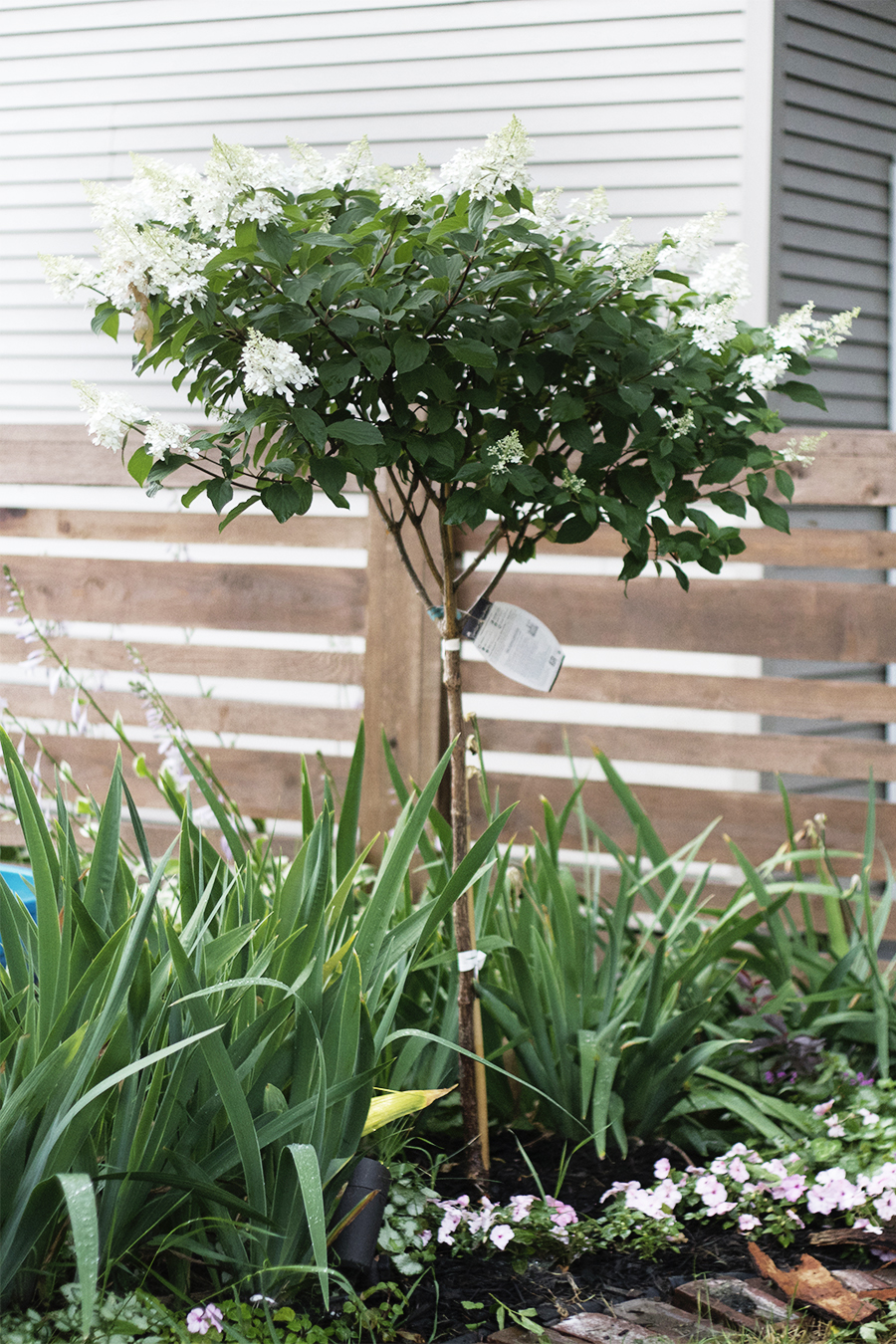 This is that Hydrangea tree I was talking about. The flower should turn pink later in the summer and they will stay blooming into the early fall.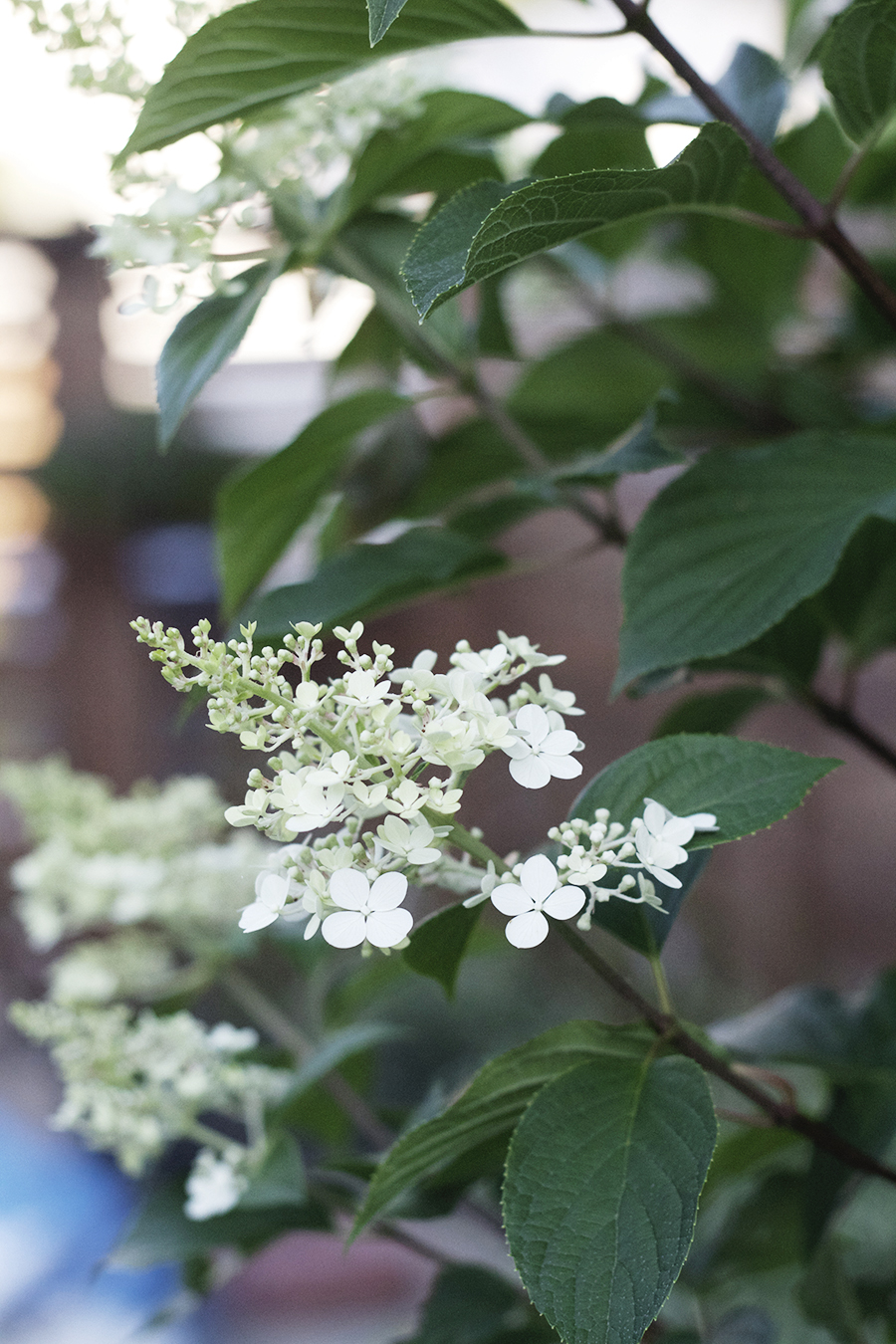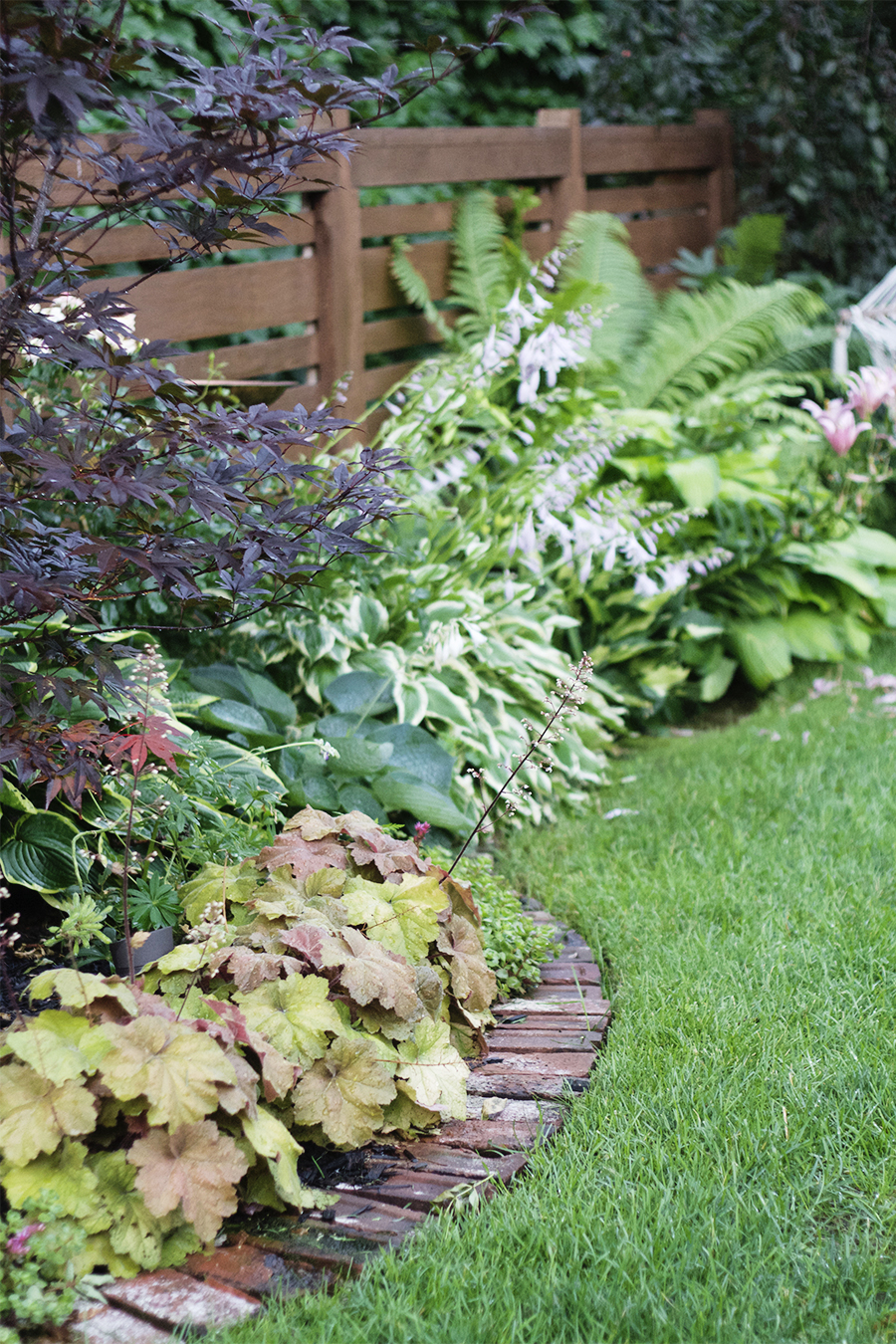 This is the shadier side of the yard (although it does get a bit of early morning sun). Things have been really coming together over here. I have a few plans for next year, one of the Hosta has gotten too big, and would probably do better in a different space, and I lost a Lupine to aphids. Besides that though, it's all been coming together nicely.

I love these dainty little Heuchera flowers so mucho!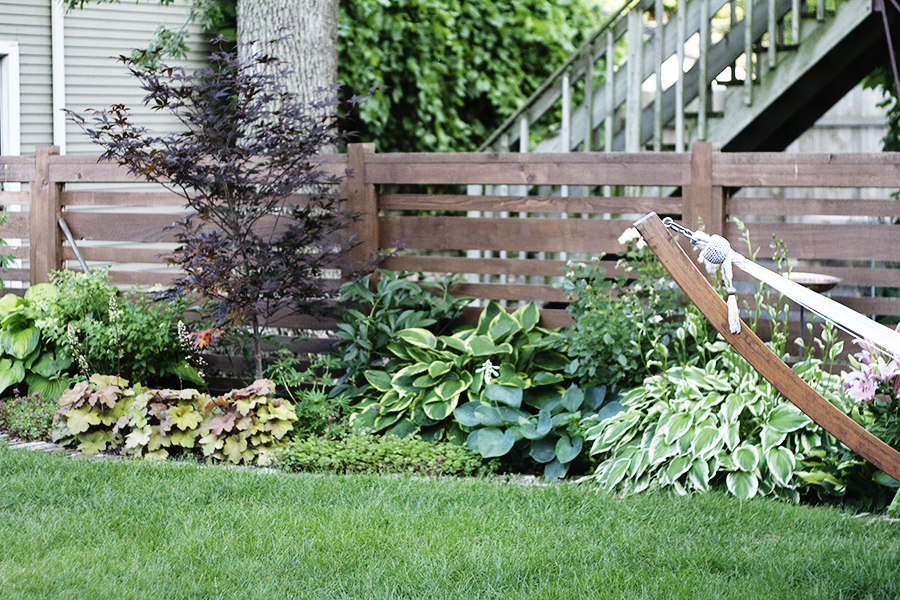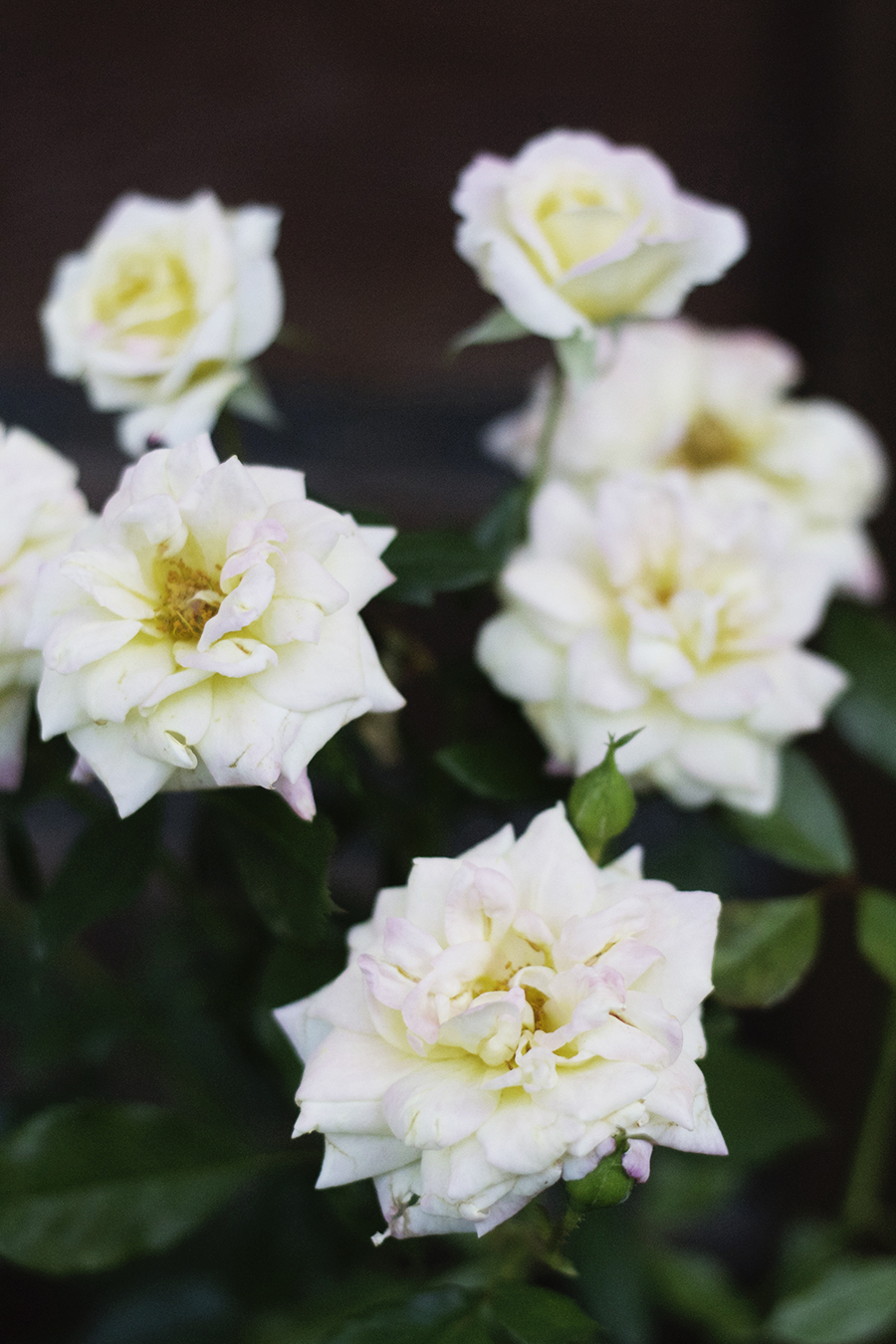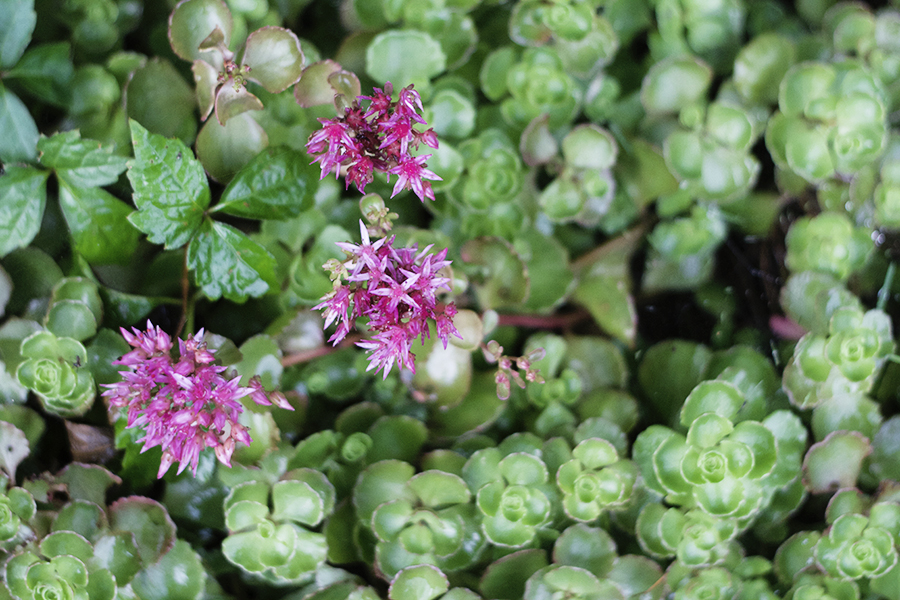 Creeping sedum is such a good option for those who are looking for ground cover. For the early part of the summer they cover the ground in green waxy foliage and then transition to having these hot pink starburst flowers later in the summer.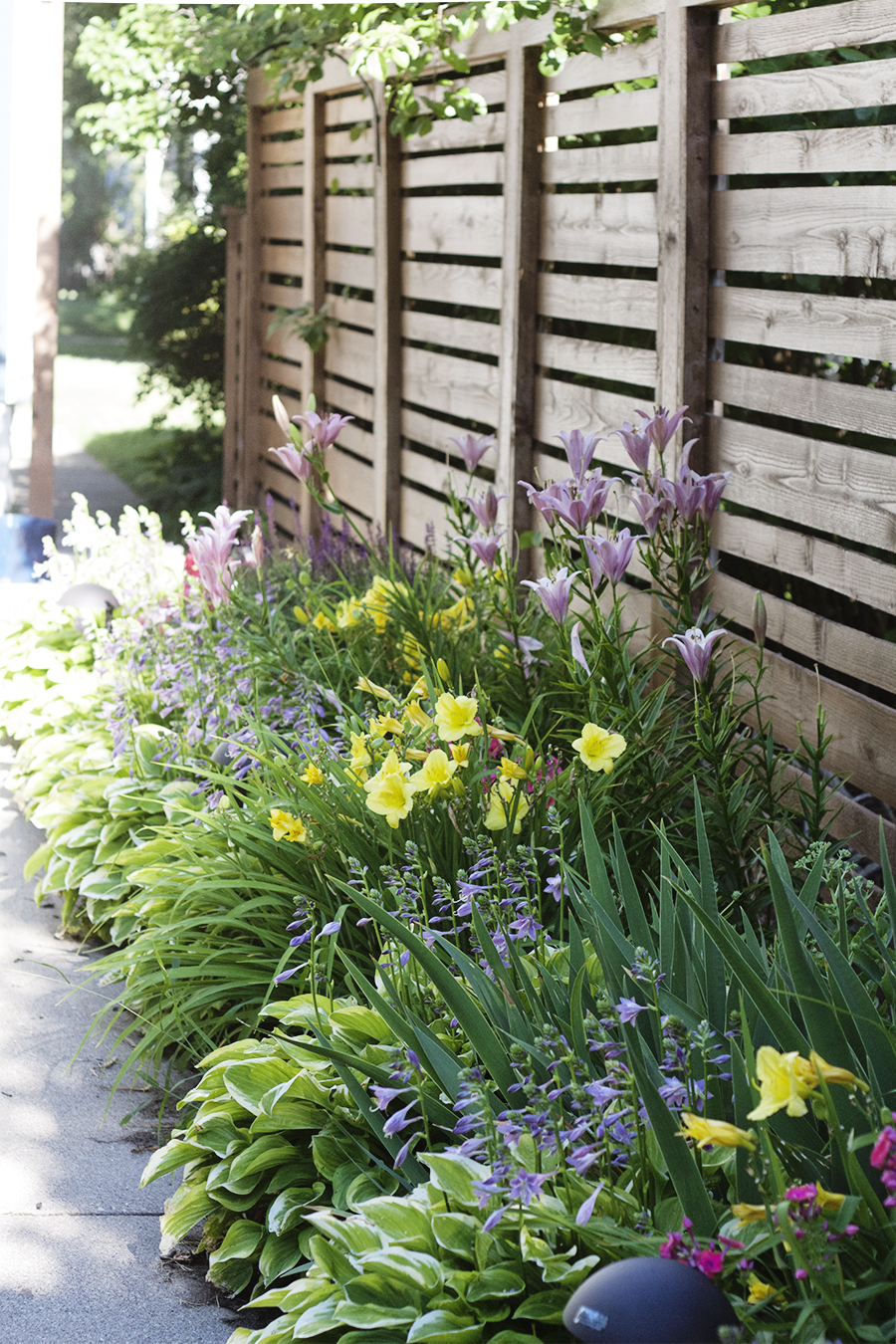 How do you guys feel about Hosta flowers? I'm on the fence? I keep the prettier white orchid looking ones, but cut back a lot of the purple. They tend to look a bit spindly, and I prefer a more manicured look. 'Dats just me.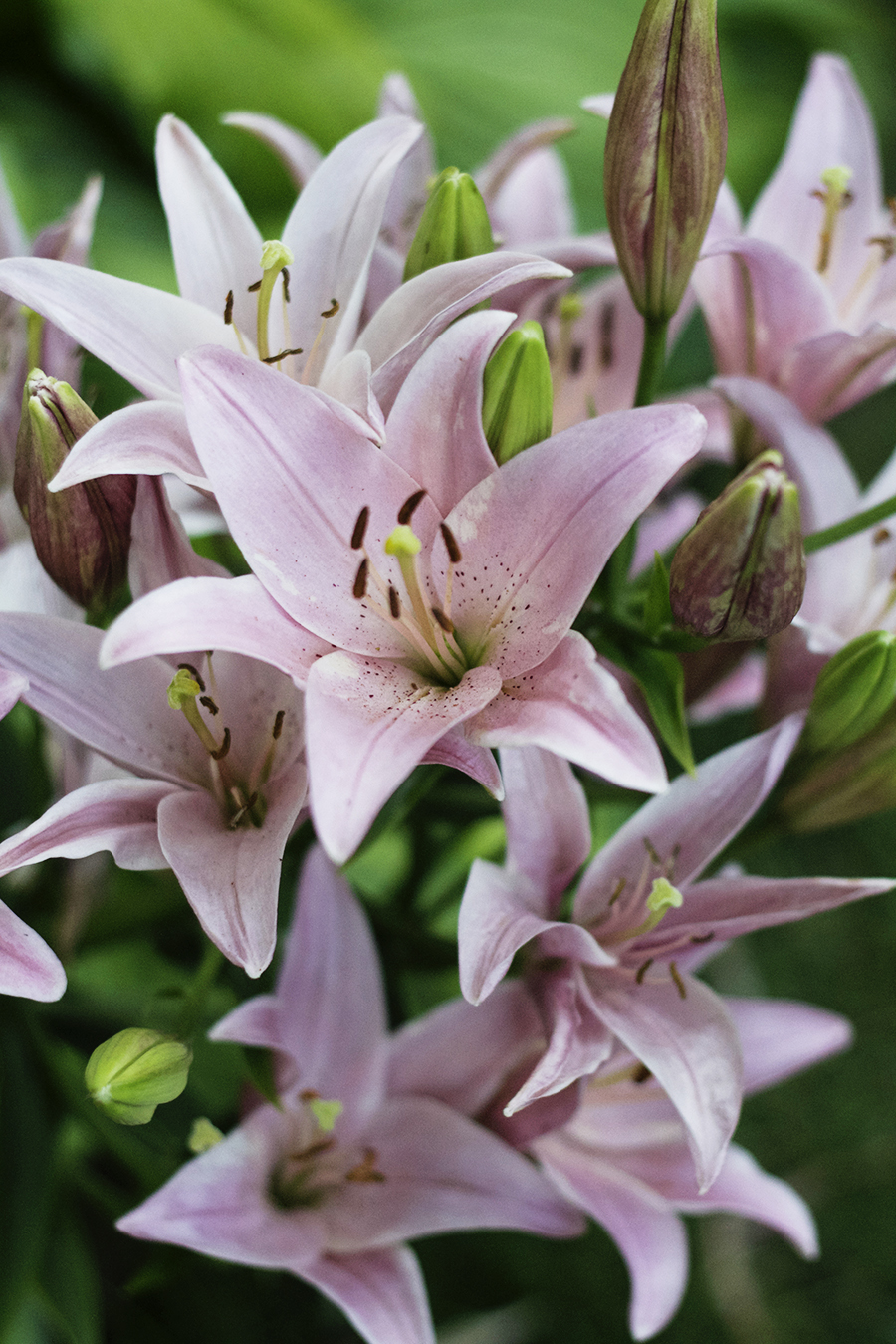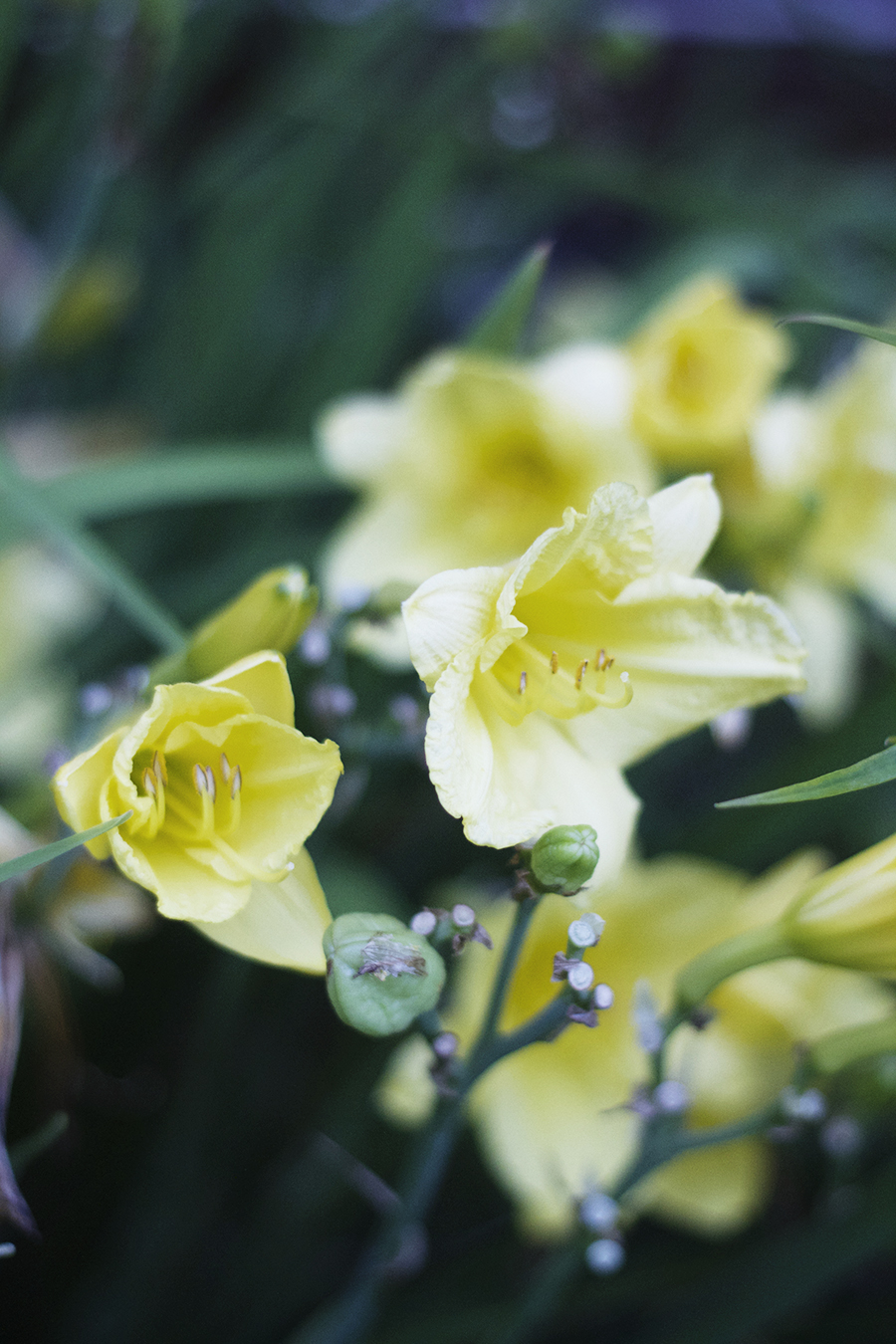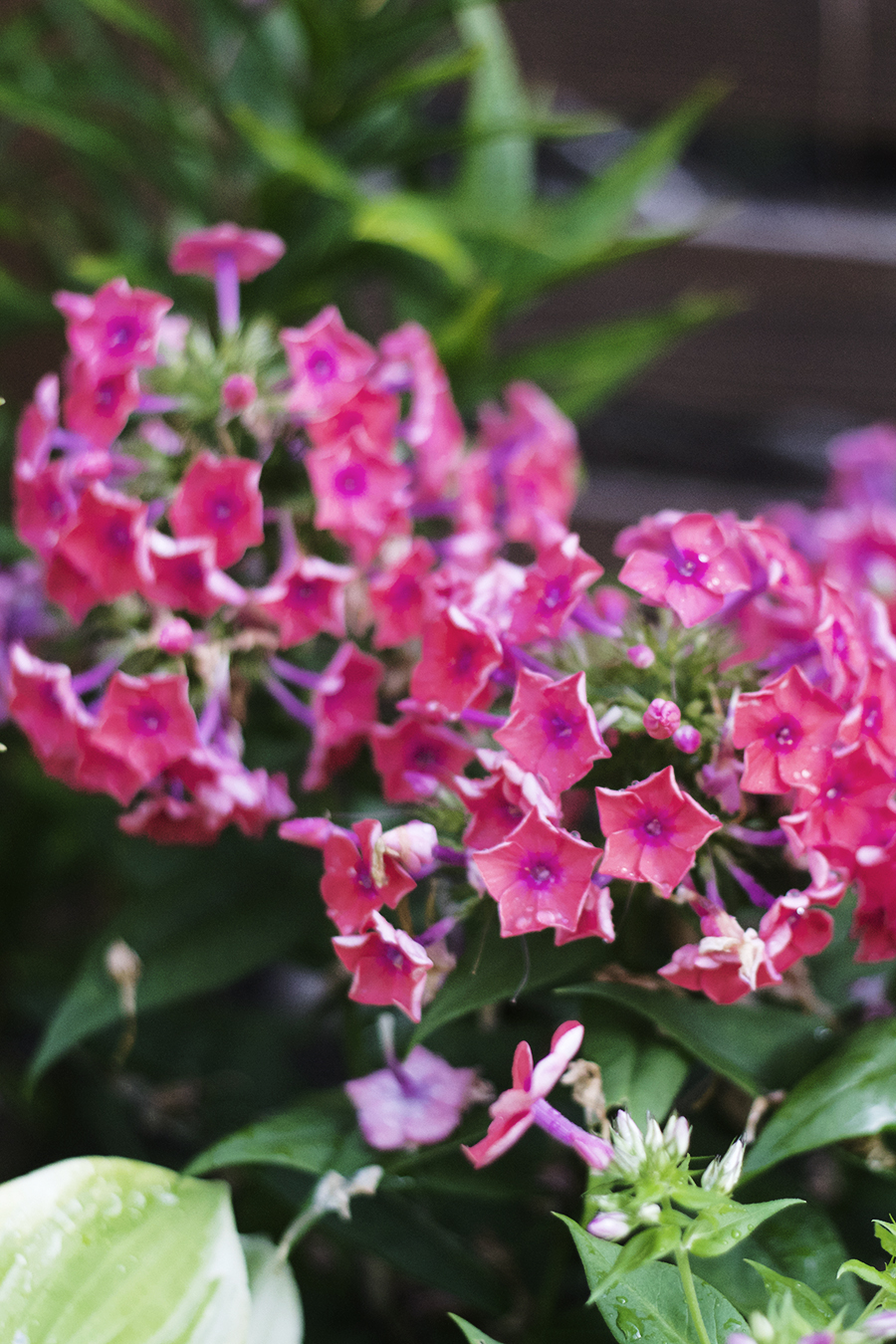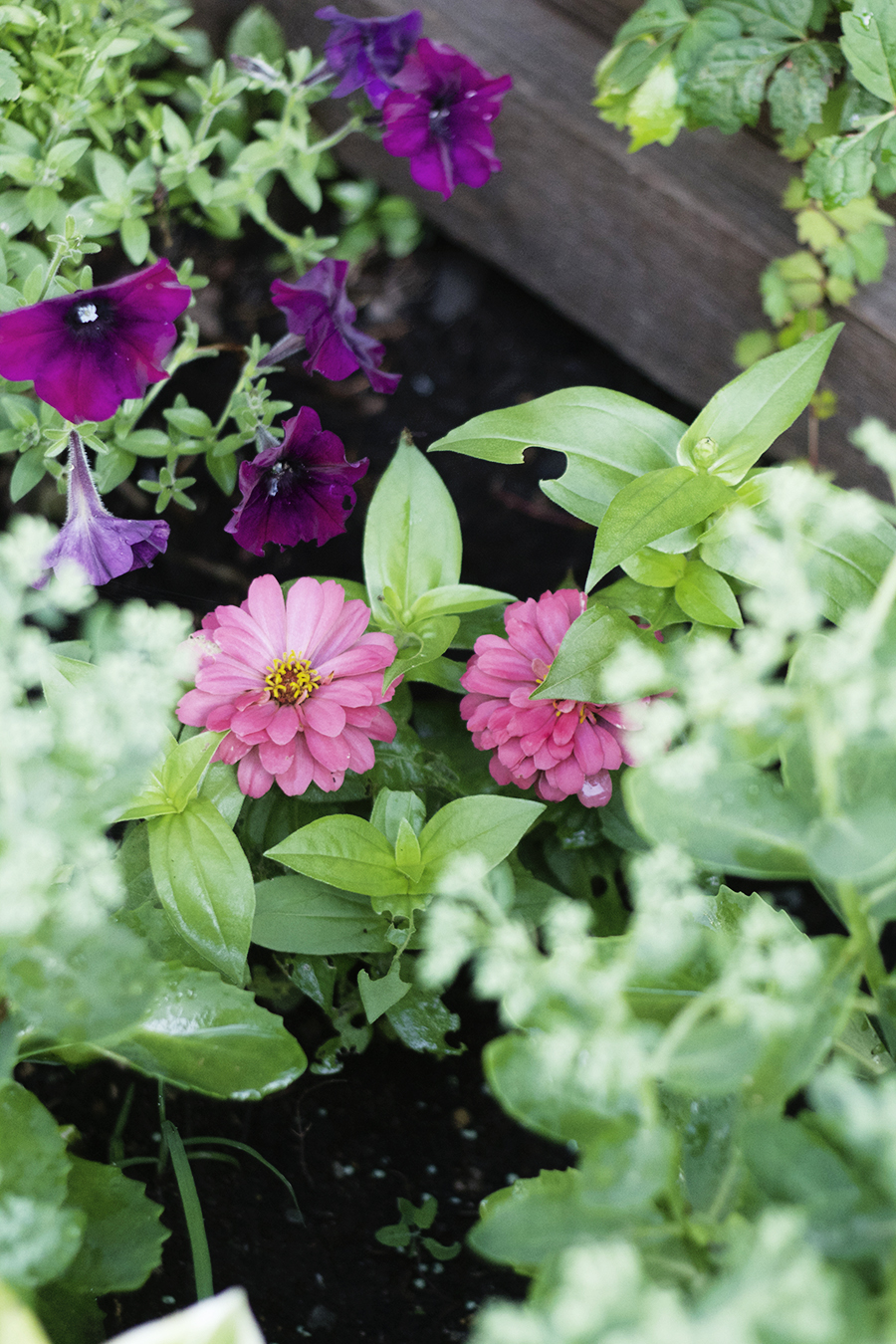 These short little Zinnia's just started to bloom, they should grow a little taller, peaking out just barely over the tops of the rest of the garden. I love zinnia's, like, a lot, but I'm not sure there is much room for them in this side garden anymore. I have a new crop coming up in my tiny alley garden guaranteeing I'll have plenty for cut flowers.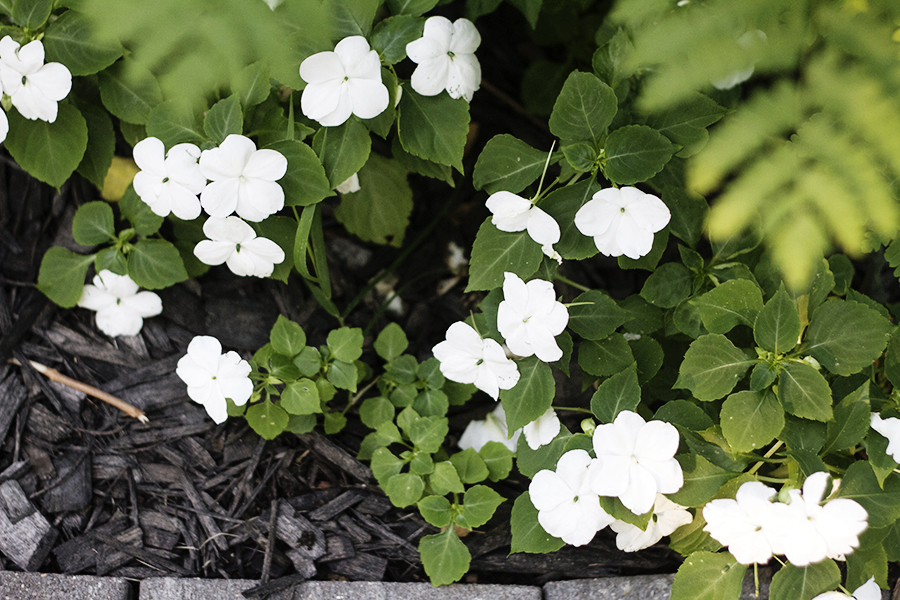 More Impatiens from seed!