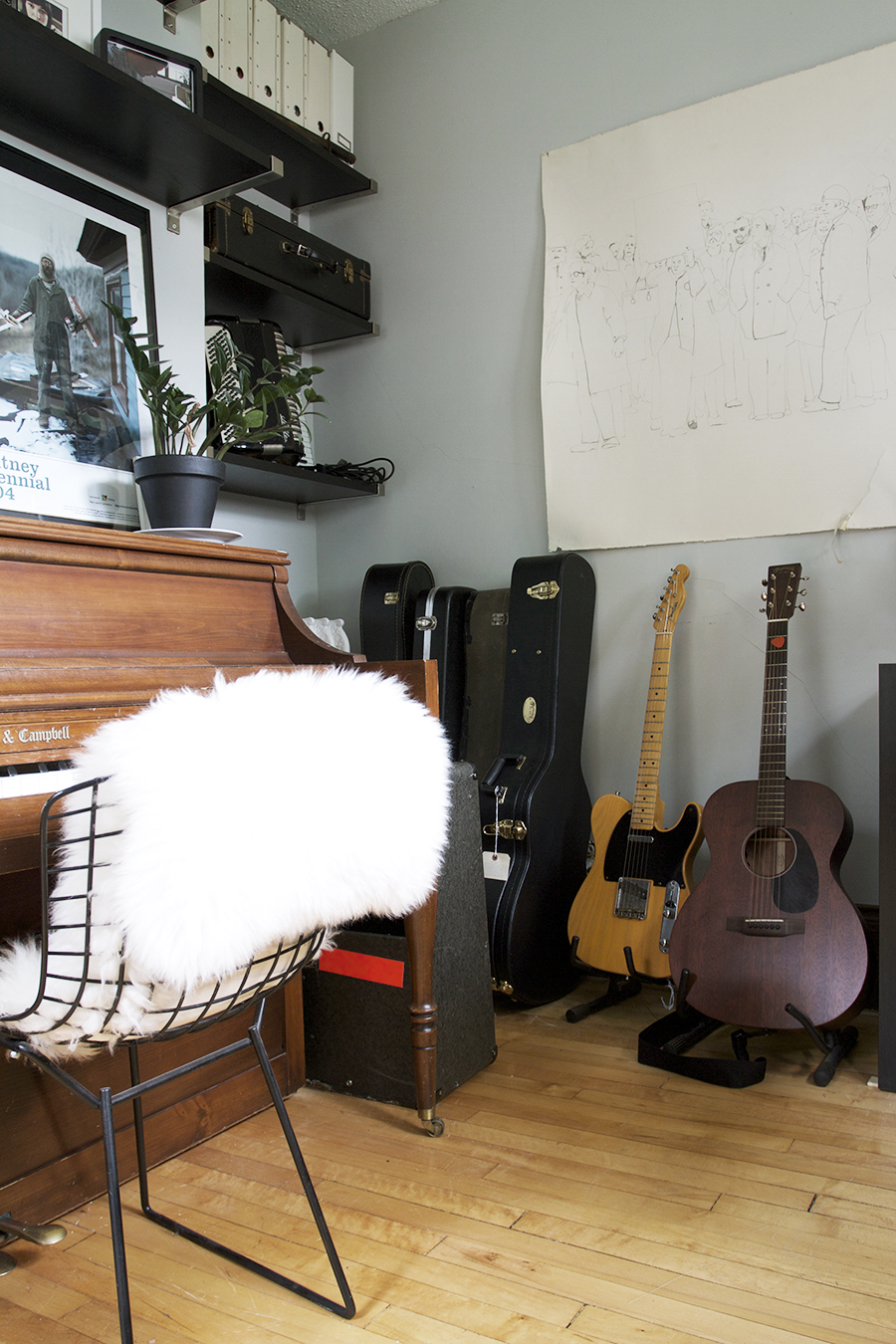 Hey Guys! How's it going? As promised, I'm sharing a bit more with you guys about my mission to tidy up this house. By tidy I don't mean "clean." I mean go through everything, determine what can stay and what goes, and finding a permanent spot for every item/object/thing.
My go to strategy is pretty simple. I empty the room or area that needs to be cleaned of all its contents – that's right, every last thing. It's kind of like moving without the packing.
Next, I consider the space and determine if any of the main pieces of furniture need to be moved out of the space or rearranged. In the case of the music room I decided it made much more sense to have the piano on a different wall. The space is small, apprx 9 x 12 feet. I also added some more Expedit shelving that I had been hoarding since last summer, when the line was discontinued. Once the furniture was in place, I then began to slowly and methodically place the items back into the space. I consider each item determining whether or not it is garbage, can be donated, needs to be moved to a different location, or remains in the space.
I do that for the better part of a day, an blamo! – I'm left with a clean tidy space. Everything in the room feels fresh and new.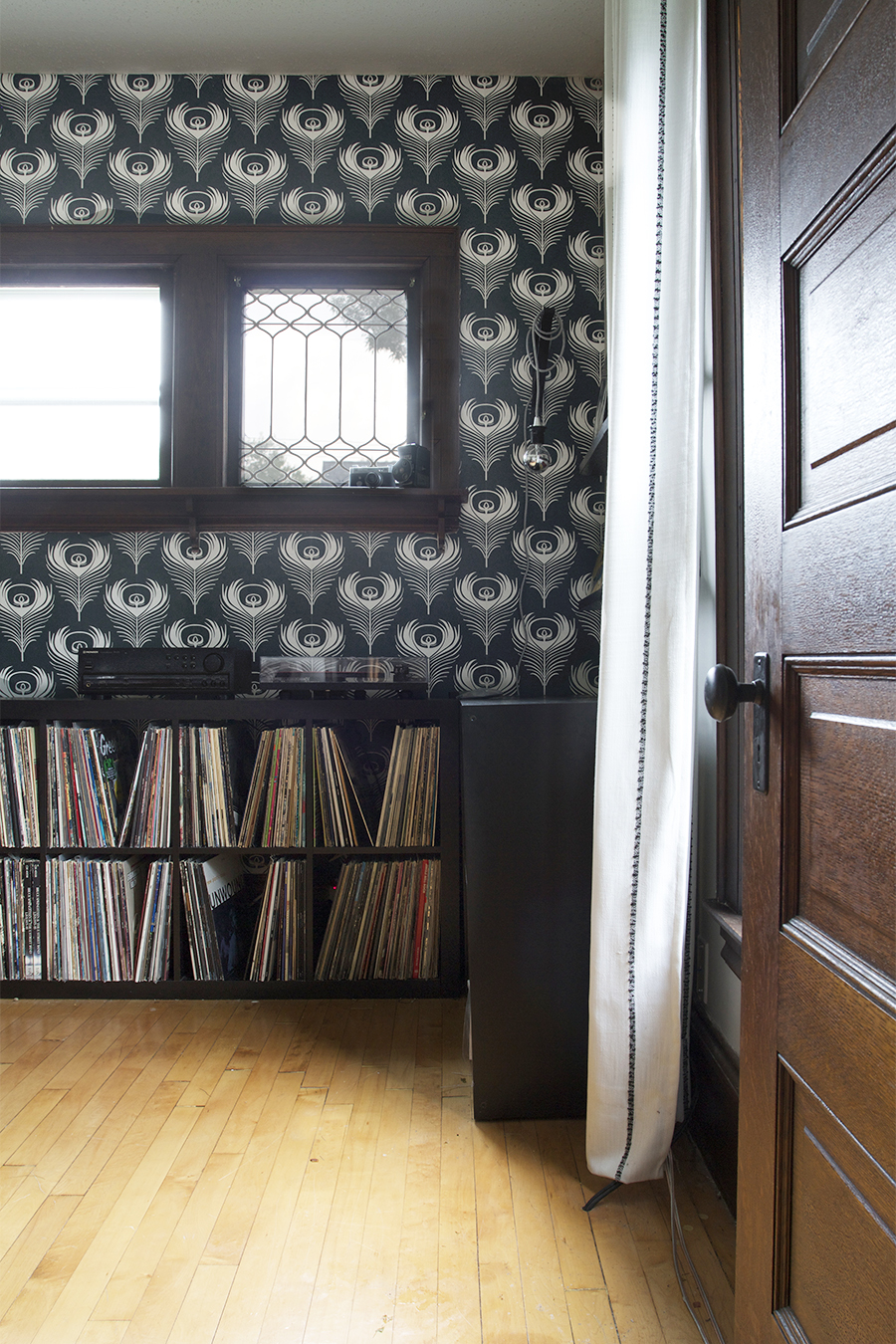 The purpose of our "music room" is to house our always growing record collection, while at the same time hosting a growing stash of instruments. The room is used nearly every day. Finn practices piano, Jeff will sneak away to play guitar, and jamz are being played on the record player often.
It was fairly easy to come up with two main areas for the space. The record and stereo zone, and the instrument area. It all just needed to be organized to be cohesive and easily accessible.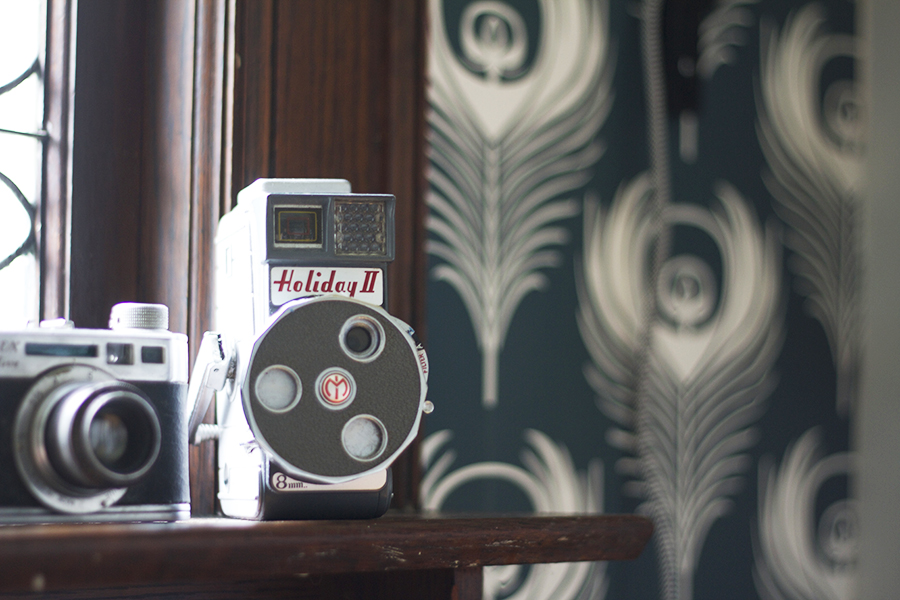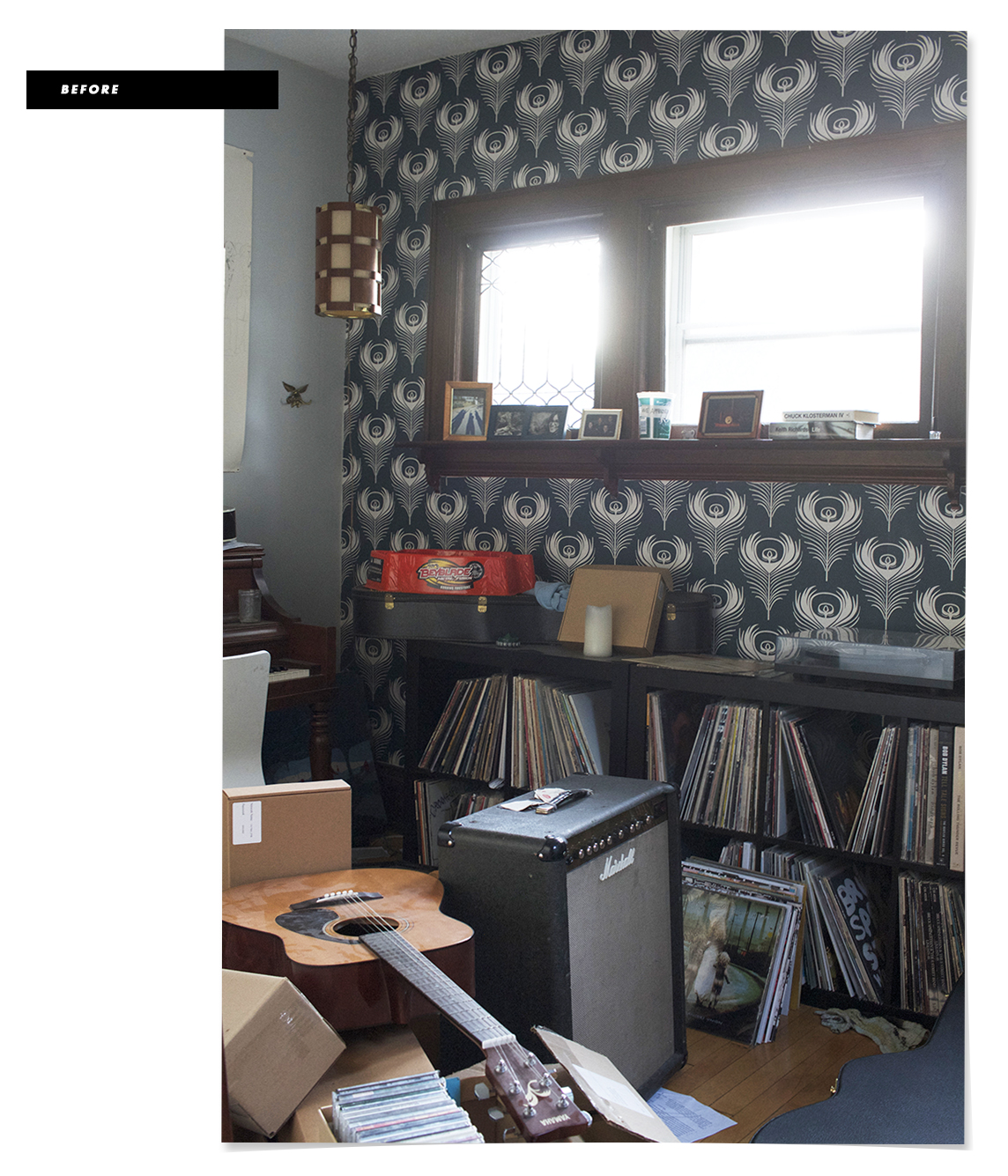 The room was in need of lighting. It faces east and becomes very dark in the evenings. Our fam is on a budget, so I decided to come up with the best looking, lowest cost solution available. As always, Ikea had me covered. I was able to use the Ekby bracket with the Sekond black and white braided cord to achieve a easy modern look. I spray painted the plastic tubing flat black and inserted a few of these cool mirrored bulbs
. The lights plug into an outlet that operates from a switch!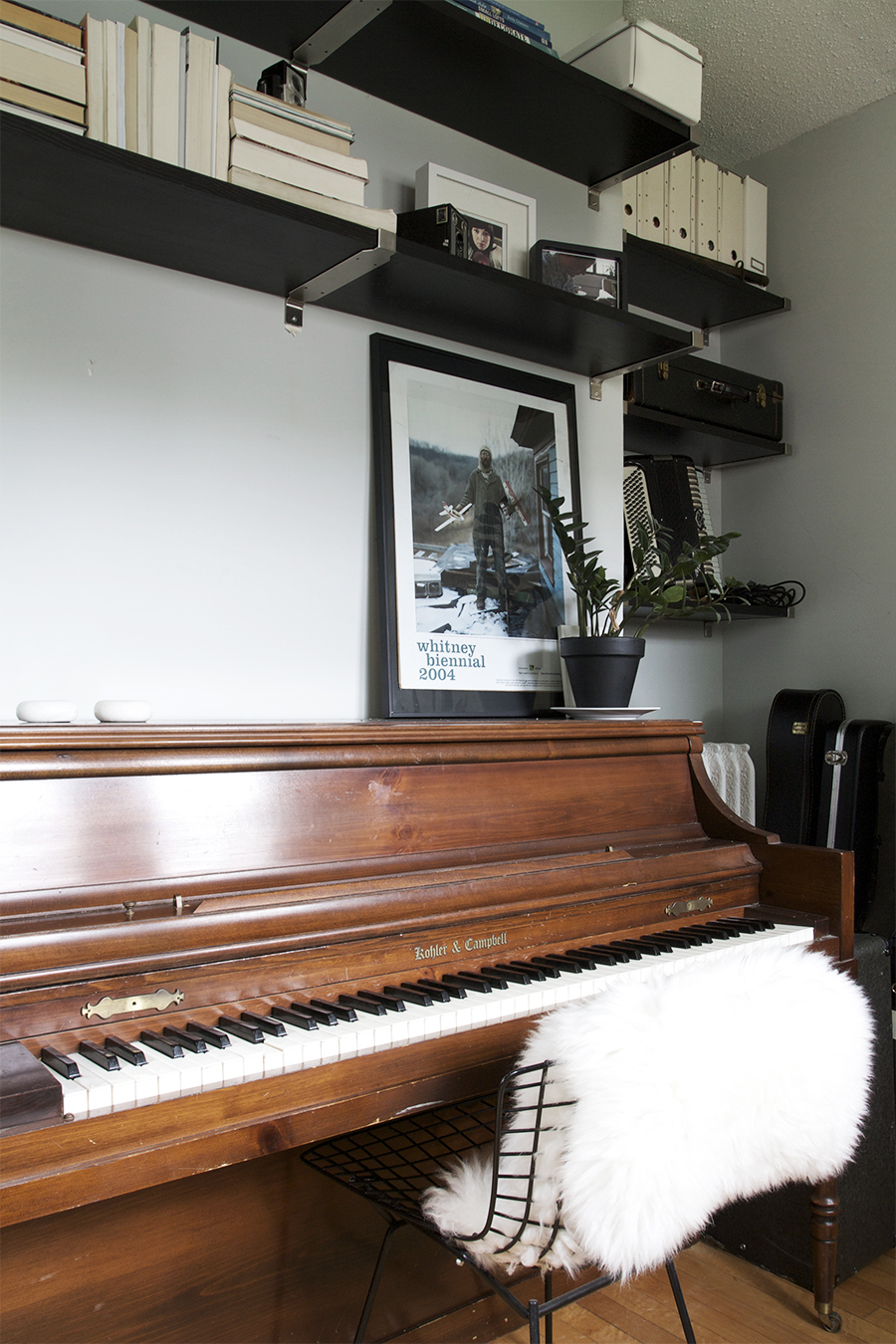 I would love to paint this piano flat black someday.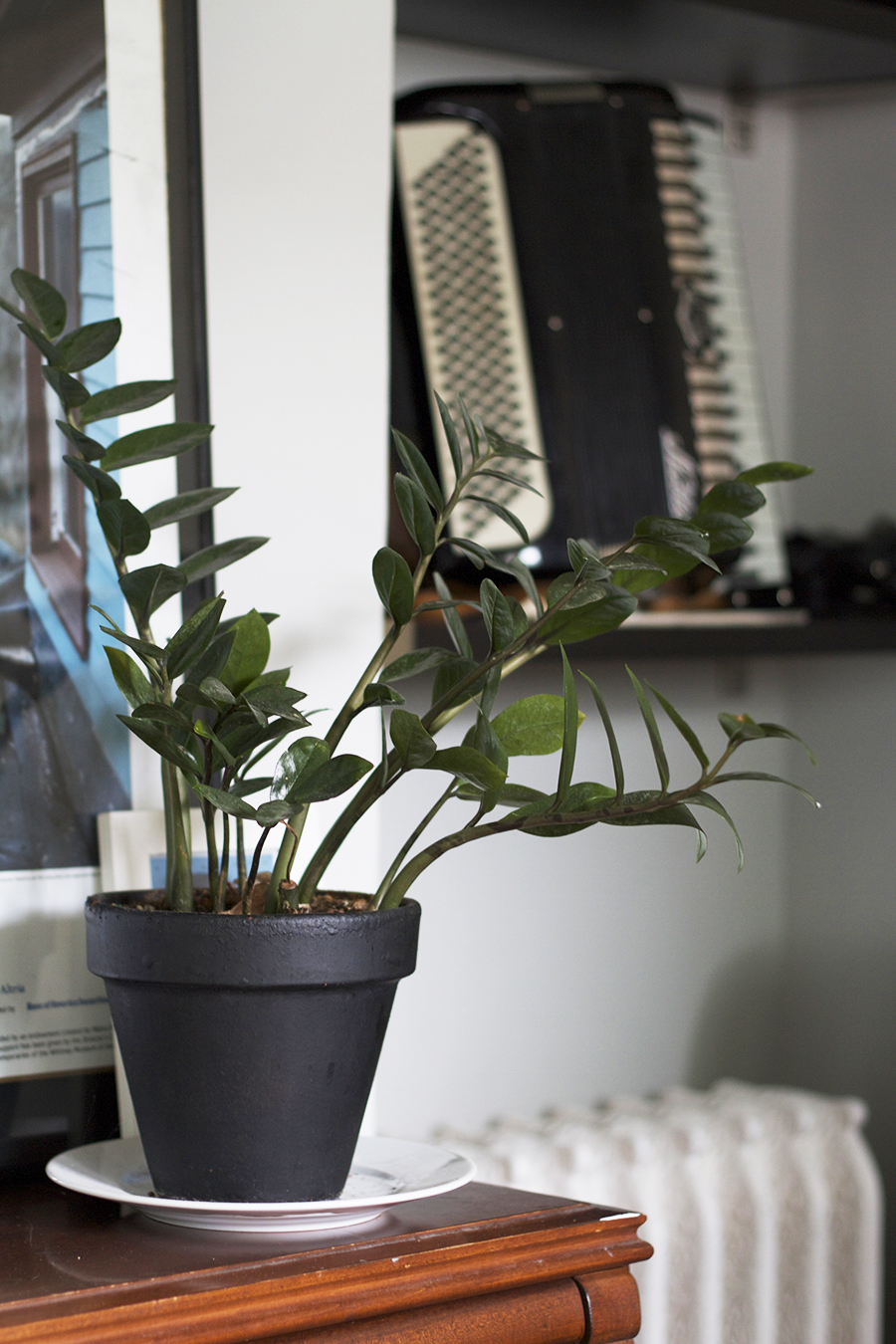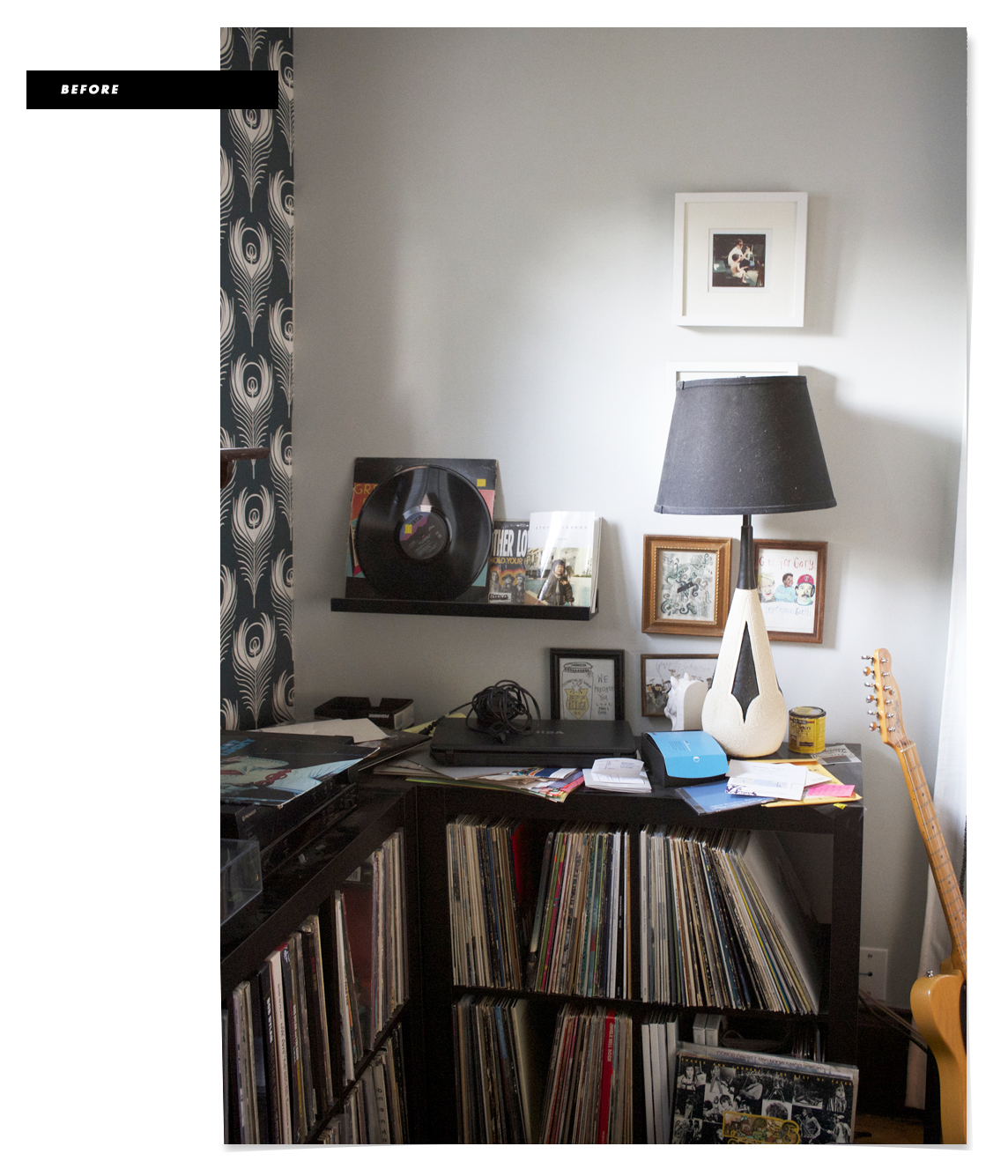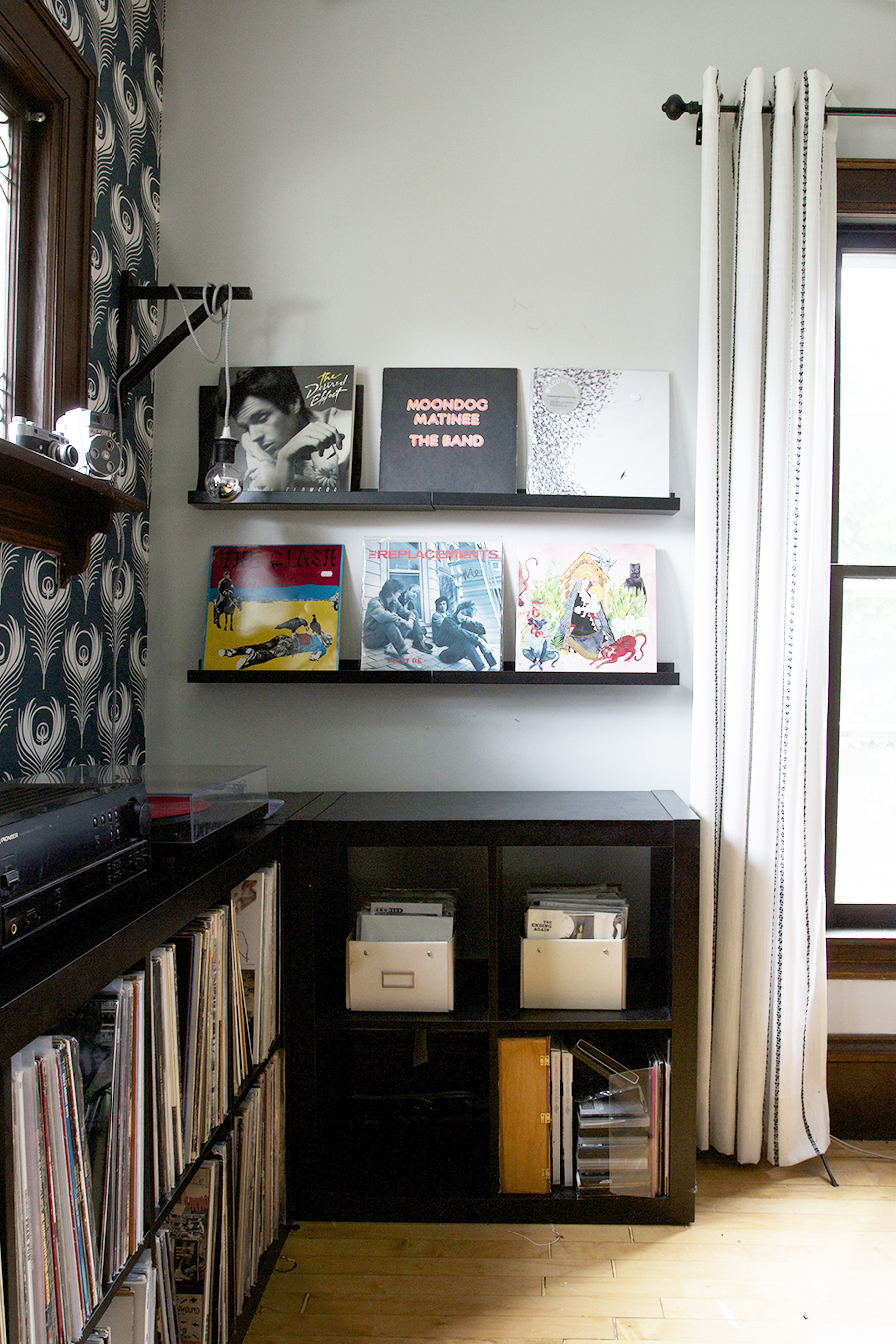 Ribba shelves to the rescue. Our number one problem when listening to records is not putting them away when we are done. The additional shelving give us an easy place to display our most recently played records and then hopefully we'll eventually put them away. Fingers crossed.
Also, BRANDON FLOWERS, you guys! My newest favorite guilty pleasure is listening to the Killers everyday and playing the Desired Effect on repeat. It's the best pop record disguised as a rock record that you'll ever listen to.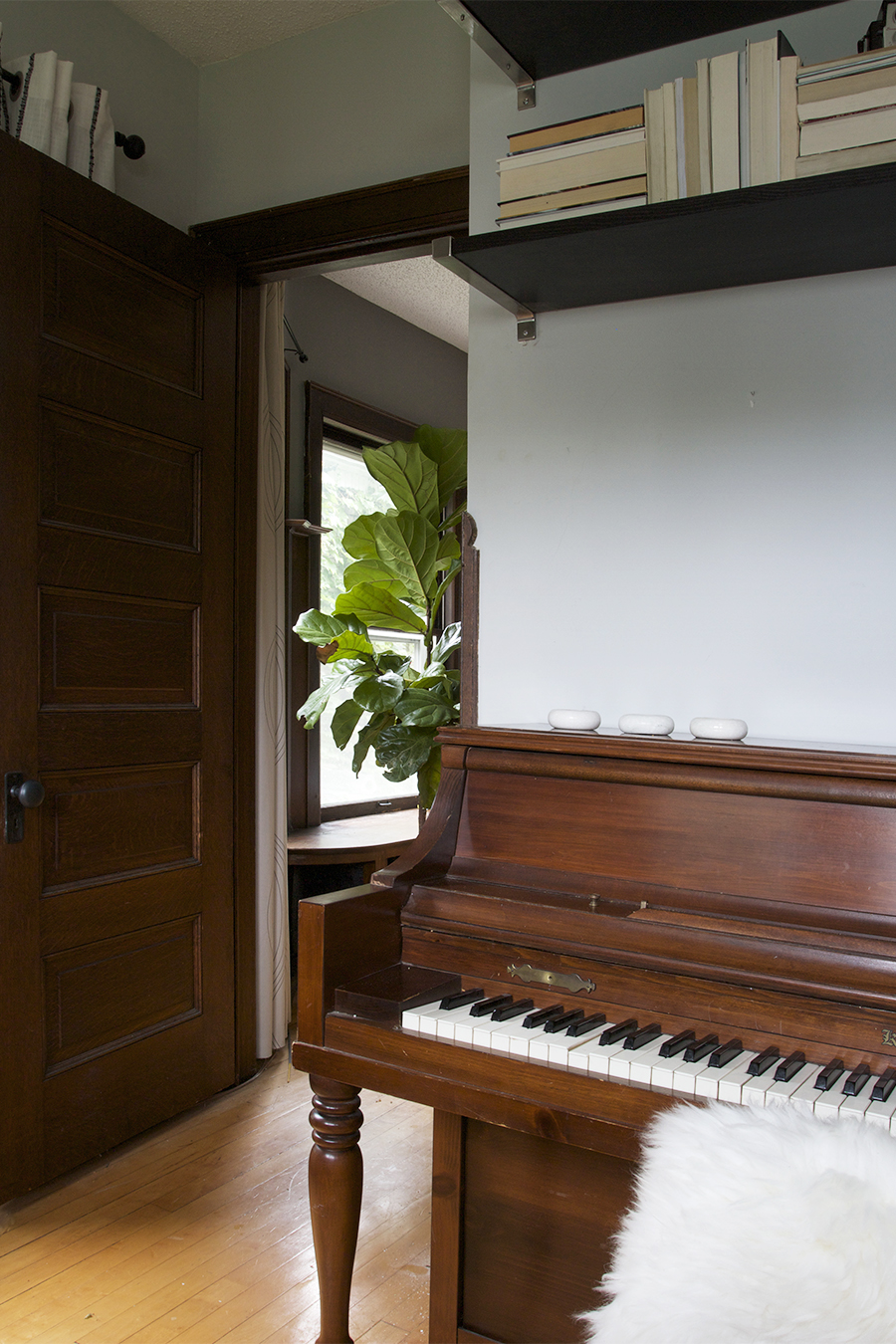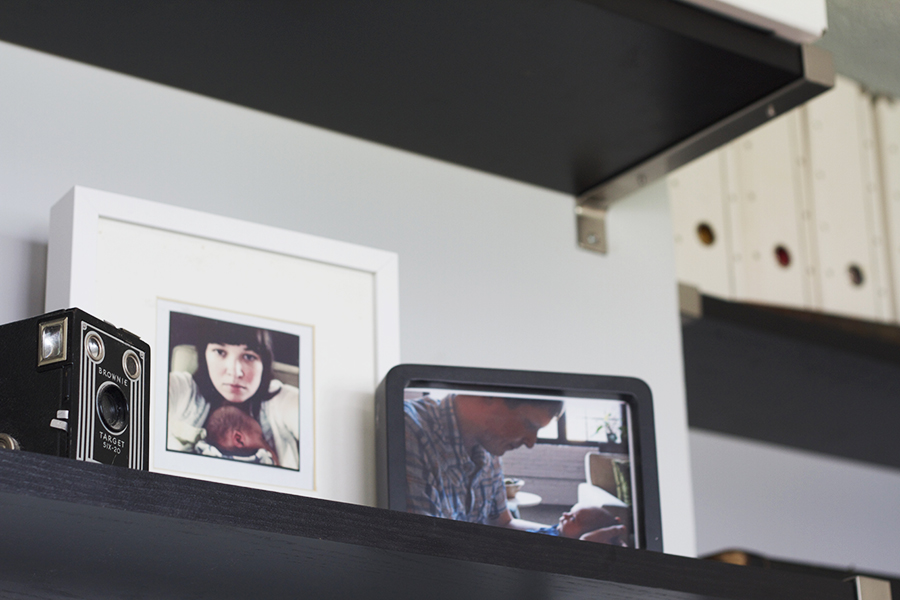 Now onto a little more different note, or just because I'd rather hide my feelings in a makeover post then actually dedicate a whole post to them. I am having a hard time struggling with anxiety and depression these days. About 18 months ago I began a daily anxiety medication after suffering from lots of anxiety attacks. The medicine did its job. I was relieved of many of my anxieties within weeks. However the medicine also seemed to slowly stifle my ambition and drive. I've been aware of this problem for months and it has caused me in turn to feel depressed. Oh the endless cycle! The trauma with my neighbor two weeks ago pushed the whole thing into high gear. It's been a daily struggle. I am seeing a doctor, and I have changed my routine. I am doing morning yoga daily, walking 4 miles every day and trying not to push myself too hard in the stress department. I've been focusing on the cleaning and tidying the house (slowly) as it brings me great peace and rejuvenation. I want to get back to my gardens, they always seem to help center me and give me peace. Anyway, I just wanted to let you guys know – in case you were wondering why things seemed so quiet here and there around da blog. This little place on the internet is still my favorite thing I've ever made, and I can't wait to get back to it with a vengeance.