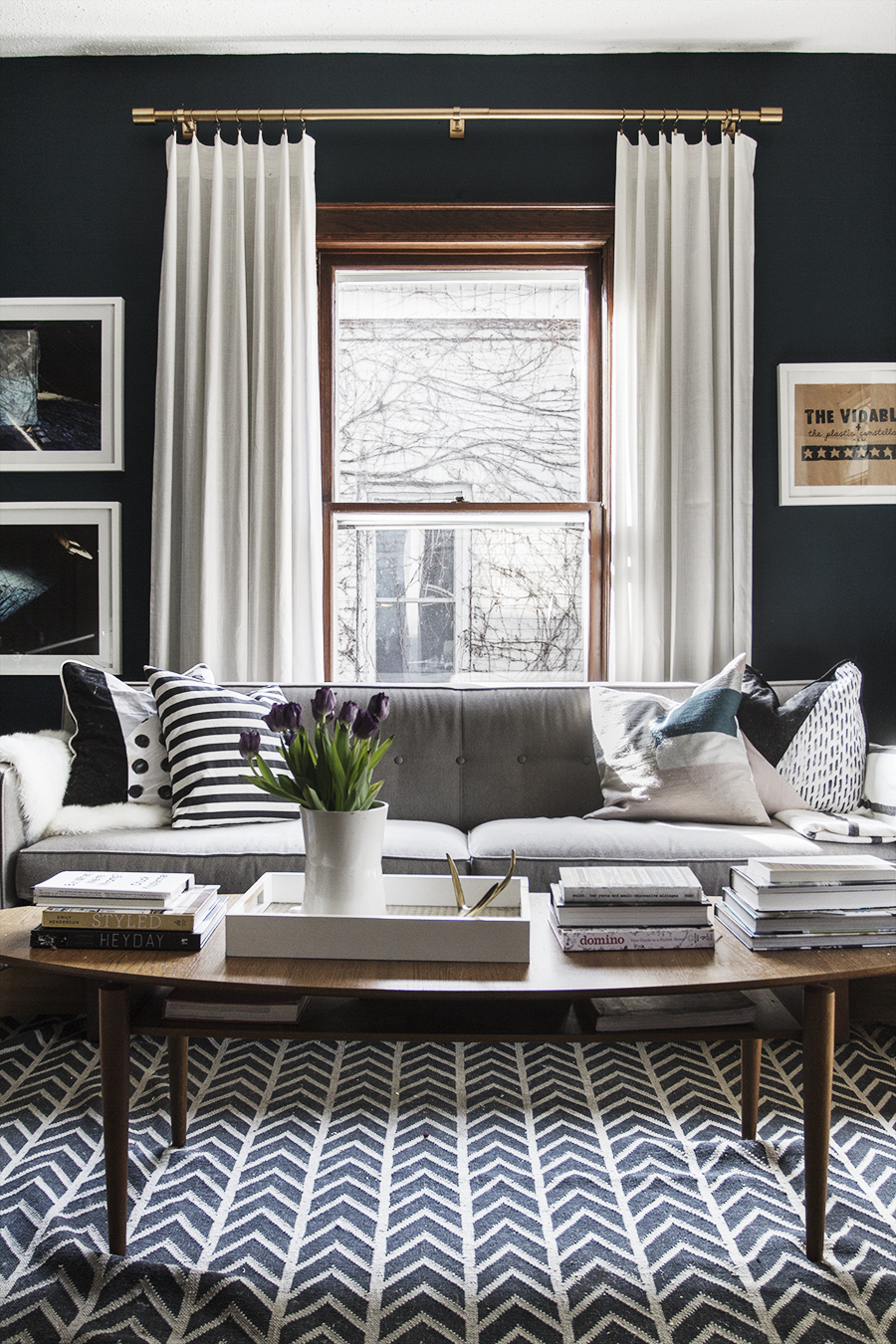 Oh, hai. Grommet curtains and I have been good friends for a long time, but I think the time has come for me to mosey on (cuz I'm a cowboy) and start a love affair with a new style of curtain. I've long adored the casual crispness of a good simple grommet curtain. Grommets are both relaxed and tailored at the same time, and I v much like that vibe. When you are a young twenty-something (and thirty something) grommet curts are an inexpensive way to have nice looking curtains with out shelling out tons of dough on custom window treatments. Now that I am getting older and am in the twilight of my 30's I've noticed something changing in me. My tastes seem to be evolving and I am becoming slightly less interested in modern design, and more into stuff that has some traditional and even classic undertones (but not too much, just a little). I think the most likely explanation for this change is that I'm being brain washed by our new velvet pleated chair into liking more fancy shit, or maybe I'm just growing up . Both are plausible.
Anyways, I am still pretty cheap when it comes to curtains. I was ready for an upgrade but was still not ready for spending tons of cash. That was until I had visited a clients house and was inspired by her new curtains. She had hung Ikea Ritva curtains with curtain clips and I was really impressed by the look. The Ritva curtains have a nice texture and weight, and look much more expensive than they are.
I didn't hesitate, and ordered 4 sets of curtain clips from West Elm, and then headed to Ikea for the rest of the goods. As it is with all Ikea curtains, there is a little give and take. It always seems like you have to force them into shape and to take care when hemming them so that they will lay nicely. I spent the better part of an afternoon ironing the curtains to lay flat and to pleat at all the right places (no, we don't have a steamer otherwise I bet I coulda saved a lot of time). I wanted the curtains to have a small understated pleat, you know, semi-tailored and delicate, without being too stuffy — just a little fancy. My solution was to clip the pleat every 8″ (or so) to create the look. I really like that clipping the curtain on the pleat elevates the look, without taking them all the way to formal-town.
Also, it wasn't until after I had everything hung that I realized that Ikea sells curtain hooks that integrate into the gathering tape on the back of the curtains to create pleats, (dur). This is all fine and good because I really like the way our new curtains hang, but you better believe that I would've purchased those hooks and played around with all the potential curtain possibilities before committing to a final look.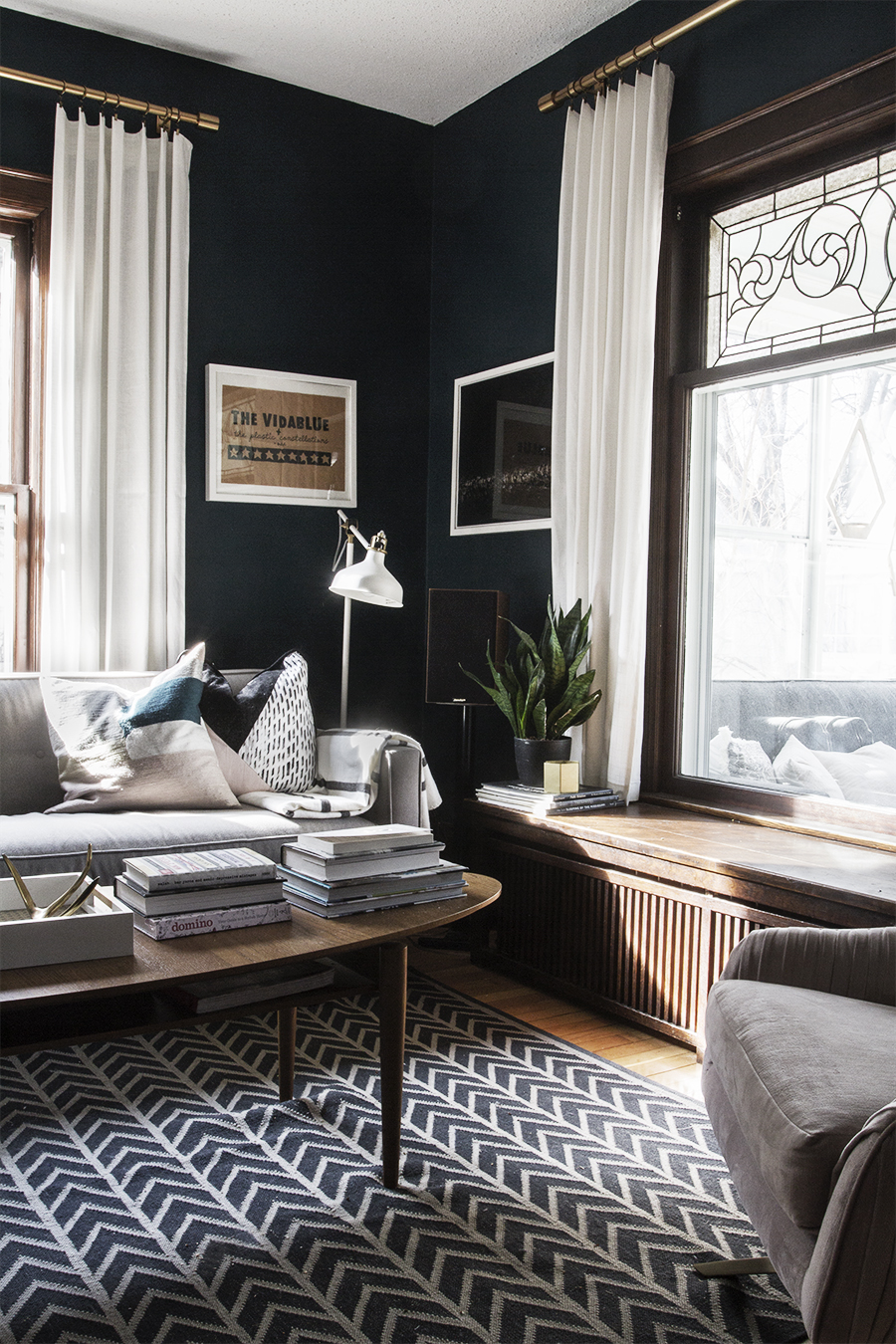 They sell these things called curtain weights, but because my hardware store is way more conveniently located to me (and funner) than the fabric store I opted to insert a few heavy washers into the hem of each curtain to encourage them to hang nicely.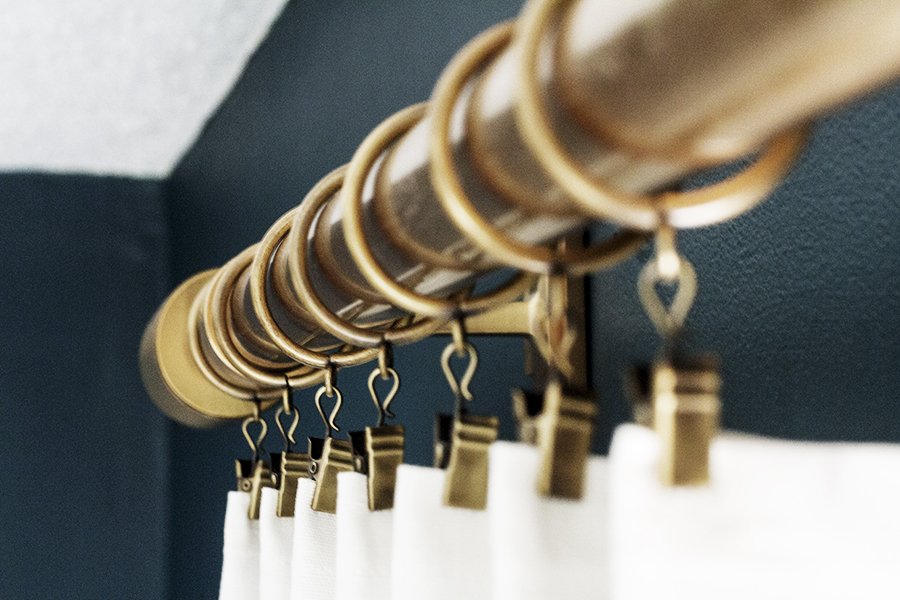 Clips and curtain rod are both from West Elm

I am still very much into having solid white curtains to off-set the dark stained wood work found all over the main floor of the house. It takes the place of having painted white trim which I still pine for from time-to-time.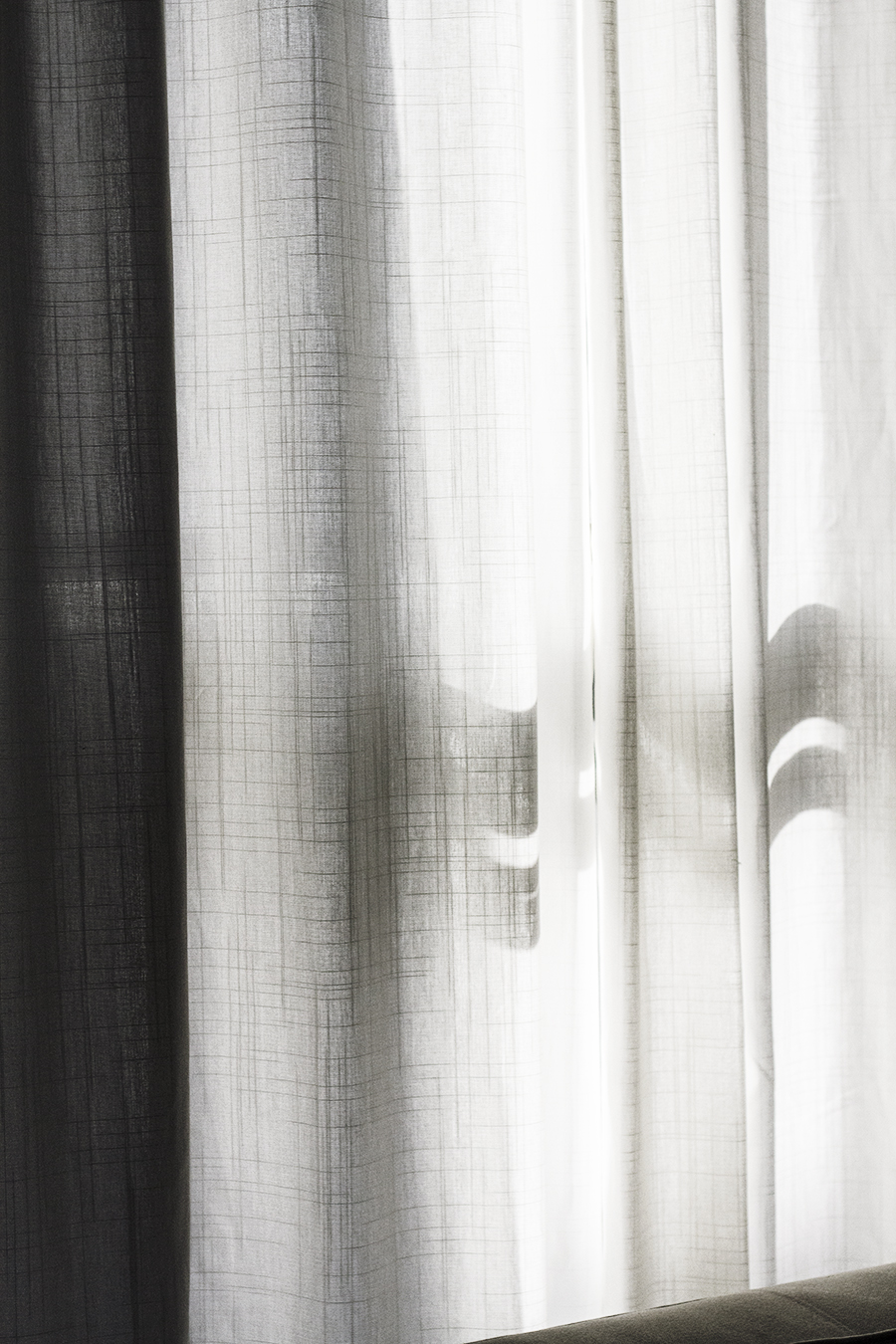 Look at how pretty these things are when they are closed! We usually never draw our drapes, but this weekend it was especially bright during the afternoon. The curtain clips slide nicely to close and the curtains diffuse the light in a real dreamy sort-of-a-way. AND, when it was time to put the curtains back in place, you just throw them open and they go right back to looking perfect. I was amazed! I've spent the last 6 years climbing around on the back of my sofa tweaking my curtains anytime the wind blows. Sayonara grommets.