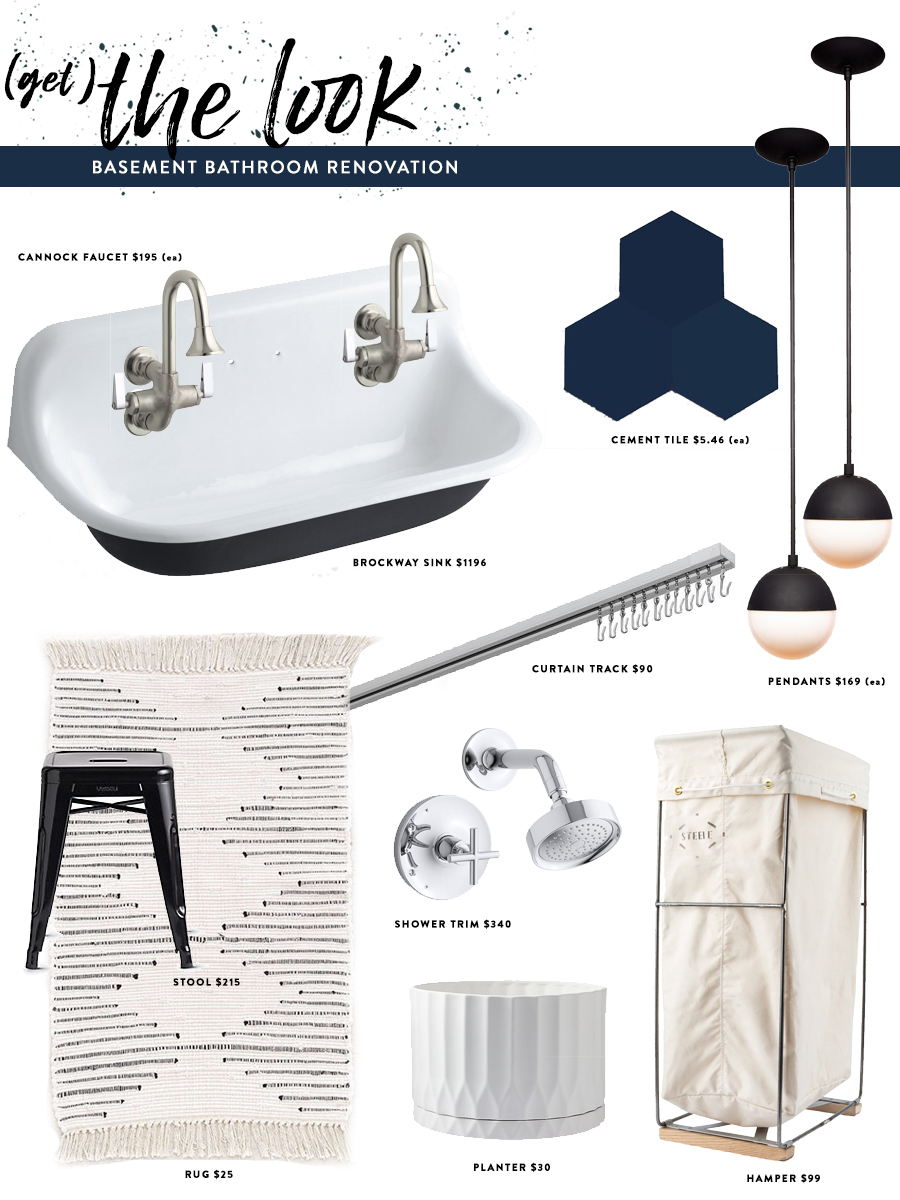 Get The Look


I'll be the first to admit, the bathroom was one of those projects where we got to splurge on some really nice finishes. I love getting good deals and spending on the things that really matter, and this was the perfect example of that. This bathroom mattered! We needed it to be functional, pretty, and the finishes needed to last a long time. I doubt there will ever be another basement renovation like this in our future so now was the time to ante up.
We had always intended on furnishing the bathroom with the Kohler sink, faucets and shower trim. It was essential to the design and we weren't going to compromise. However, I was going to compromise on the floor tile, and go with a simple matte penny round in black. That was until Kohler became a partner and thus we had a little more wiggle room in the ol' budget.
"The Budget" comes into play every time we update a look in our home. I like to think that I spend quite a bit of time doing my due diligence and making sure that we are getting the best price on a product, OR finding a similar less expensive product, before pulling the trigger on any purchases. I am kinda good at internet shopping for home decor. For example, I love the Steele hamper, it was especially necessary because it fit our linen nook perfectly. I waited and hunted and when I found it for a steal (lolz, punz) I nabbed it. I was able to find an offer from rejuvenation for 20% off and free shipping. How about that Tolix stool? It was an item that would be perfect for the space, I loved the flat black finish, and the height (18″) was spot on for kids, but $215 bucks. No thanks. So, I started searching for a knock off and was able to find this one for $45 with free shippin'. After making multiple "Inspiration" boards, I usually sit back and take stock and see if there is anything I can replicate or DIY myself, in this instance, it was the pendant lights. I ordered parts online and made my own version (tutorial coming soon) for substatnsch less.
Anyways, I thought it would be fun for me to go "shopping" for the basement bathroom style, but on a budget. There always need to be compromises when it comes to buying stuff for your home, even when it comes to the once in a life-time stuff. I v much believe with a good amount of planning and persistence, no budget is too small – don't quote me on that Jeff Allen.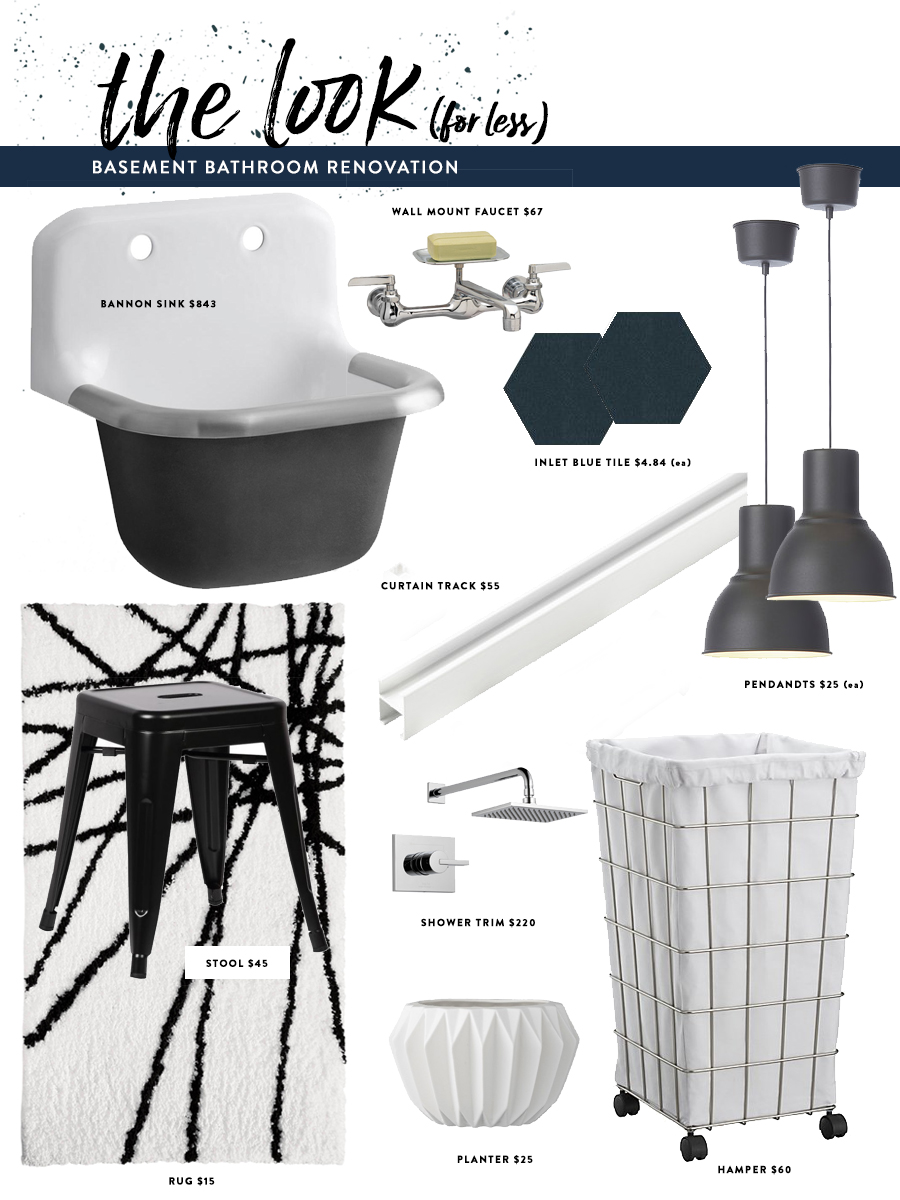 The Look For Less