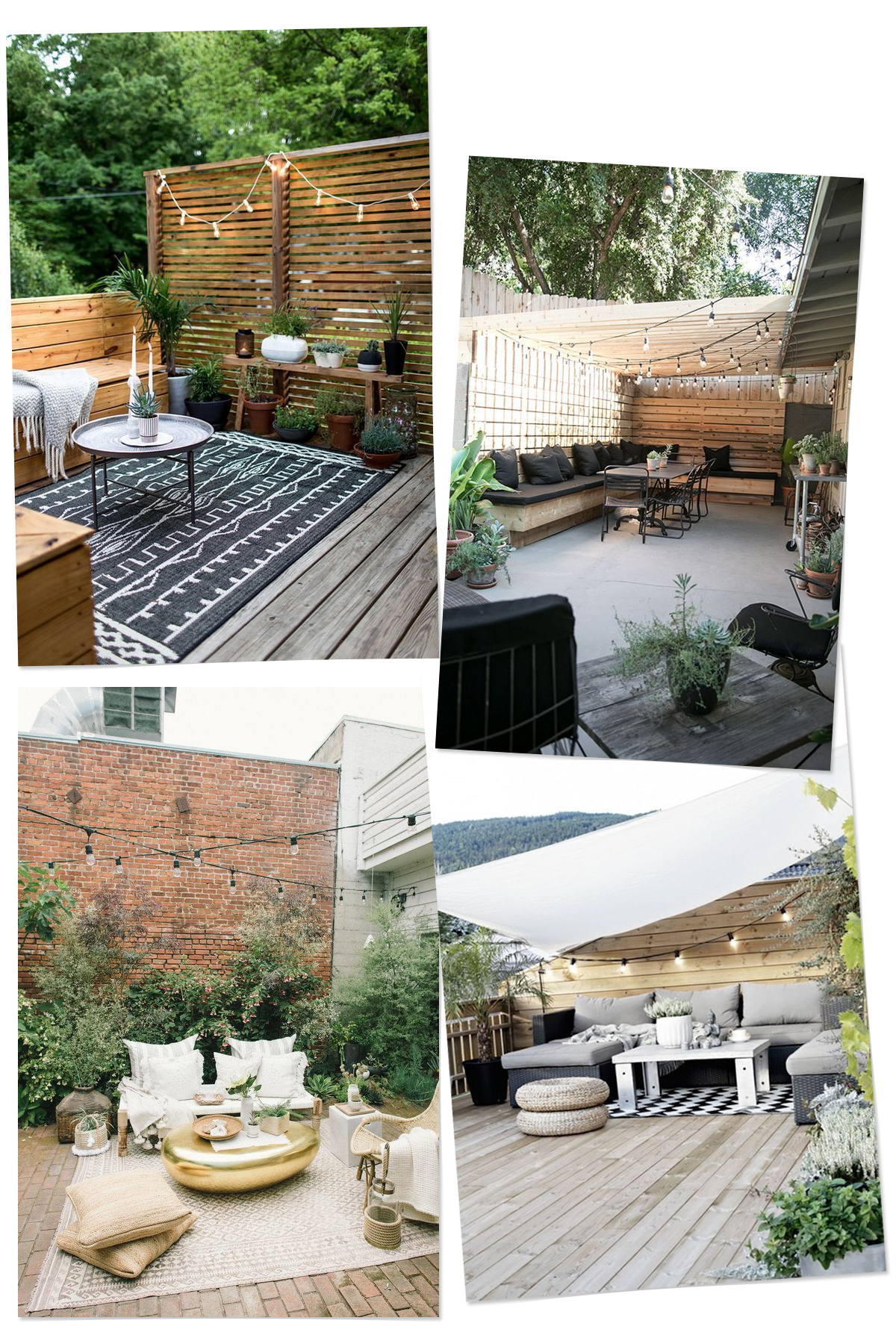 Wazzup friends? Things are v up over here. Spring things. Like it's not freezing every day. Unfortch it's pretty brown, dirty and lifeless, but the air is warmer and the sun is hotter. It won't be long now. In anticipation of stuff growing, bugs coming back to life, and the outdoor world opening itself up to being lived in, I am doing what I do best, and getting things ready. That way, when the clock actually flips to spring, and the buds on the trees open up, I'll be all prepared for it. My neighbs think I'm crazy and jumping the gun, but why would I want to waste precious yard hanging time when I can do all the dirty work now while it's still kind of ugly out? Makes sense, right?
Anywhozzle (that's a very cool way to say anyhow), I've been in the yard for the last three days and I'm just crushing my spring to-do list. So far this week I've installed landscape lighting in the front yard (more on that soon), attempted to clean our mildewed cotton hammock – today I will try with bleach (my last resort), fixed a broken chair (that a drunk friend who is known for breaking chairs broke during our annual Friend Feast celebraish), shined up our copper fire pit, and tidied up the garden beds. I'm still working on touching up the fence stain. It's been almost three years since I originally stained our fence, and the color has faded a bit. Originally I used Behr semi-transparent in the chocolate color, I liked the color at first but it got more and more orangey as it faded. This time around I am going straight to the much darker coffee stain. It's looking good and getting much darker and more muted in one coat, so that's pretty cool.
I'm still thinking a lot about our concrete slab situation in the backyard, and I have decided that I am going to make it into a real deal patio! Still scheming a bit on how that is all going to come together, but have been pinning a lot of inspiration. I'd really like the design to be simple, using a muted color palette, candles or lanterns, and lots of cushions and green stuff. We probably need some string lights too as that seems to be a necessary, legit-bits, patio requirement based on all these pics. Typically I'm a big believer in letting ideas stew for a bit before they really come together, so I'm trying to use some restraint when it comes to this project. However, these restraints are weak and they won't hold me back for long, and the stew will probably be more like a bag of ramen because god damnit!, summer is only a few months long and we want to enjoy all of it!