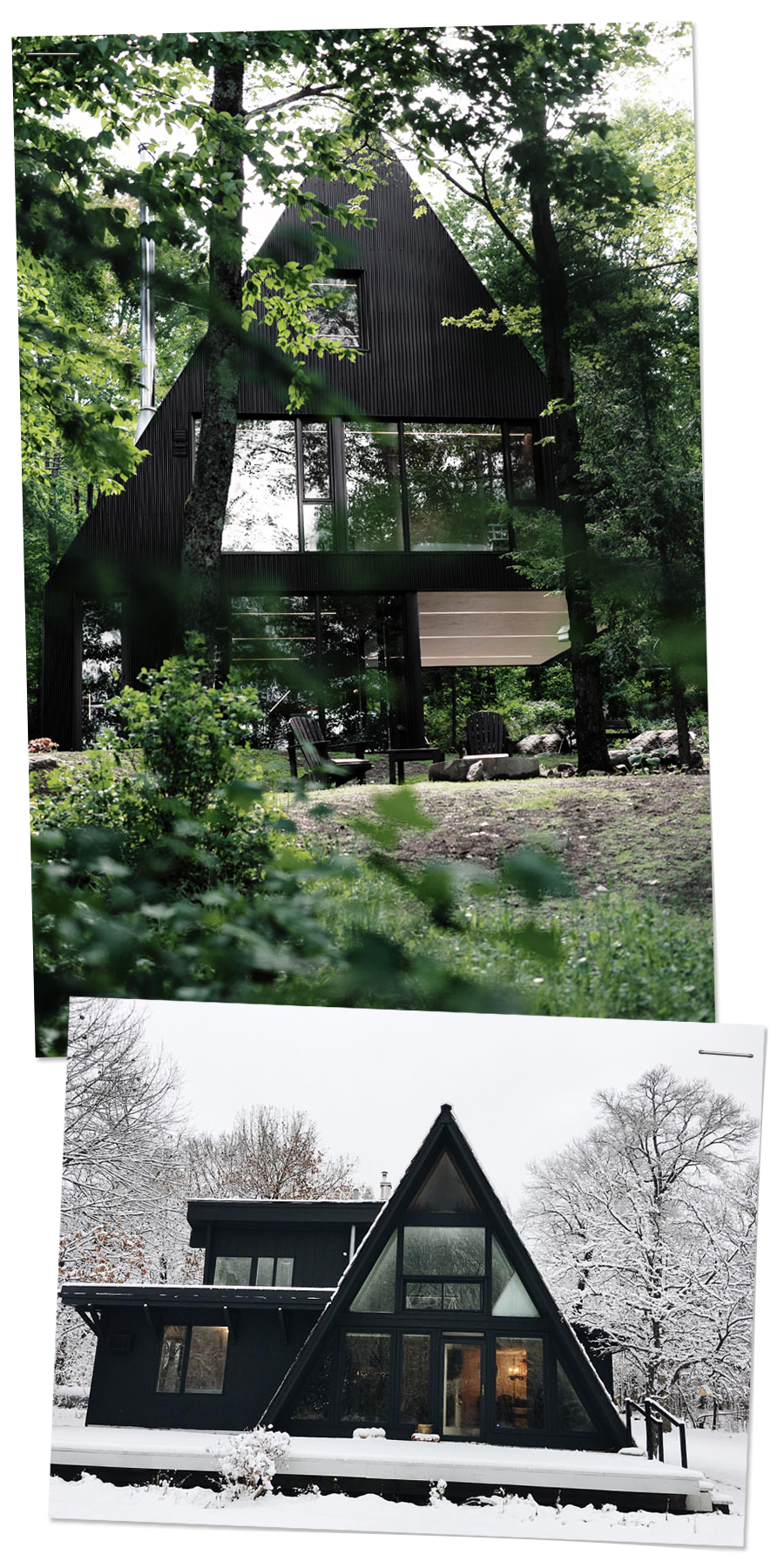 Hey Homies. Things are so exciting and crazy busy around here. Summer is in full swing, the kids finished school yesterday and we've got every weekend of the entire summer filled-up (midwestern term). In our free time we talk about mortgages, and money, and furniture, and friends, and what it's gonna be like to have a real cabin! We can't wait.
The cabin comes furnished, but I'm not sure I'd call that a perk. It's decorated in a very genereric-off-the-shelf cabin sort-of-a-way. It's great to not worry about having to furnish a whole entire cabin, especially in the kitchen, bathroom, home maintenance and boating gear departments, but at the same time, do we really want to live with other people's stuff? Thankfully the cabin has been a rental for the last 7 years or so, there isn't a lot of personal paraphernalia that will be staying – we still want it to feel like it's ours though.
We have a relatively small budget that we are working within, and we have been trying to figure out what things we need to make it feel more like ours, while trying our hardest to make that dollar stretch. Let's just say I came home with an entire station wagon full of Ikea sheets, bedding, mattresses, pillows and comforters yesterday.
I wanted to share some cabin inspiration for any of you who might be curious as to where we are heading, there's lots more over on my Dream Cabiné Pinterest page too. I've got more mockups to share in a forthcoming post (which has been halfway written for at least a week), hopefully that will be sooner rather than later. I'd like to veer on the side of minimal and thoughtful. I think paint will be our best friend when it comes to lightening, brightening and simplifying. We'll be following through on our ambitious painting plans once we get into the throes of winter, and need an activity to keep us occupied. For starters though, we'll be ripping out the carpet to expose the hidden hardwoods the minute we take ownership, we'll furnish the living room with a new sofa and arm chair, and we'll be replacing most of the beds and bedding with new fresh linens.
For now we dream…